Chickpeas flavored with herbs and seasonings and tossed into a salad are my favorite meal. So healthy, protein packed and lots of fiber is what I desire right now.  Chickpeas and cilantro originally go very well together and make a delectable combination. So I decided to try cilantro dip in my style following my instincts of taste and folded in boiled chickpeas along with some more salad. I devoured every bite of my lunch and continued eating Chickpeas Salad in Cilantro Dip till next day's dinner.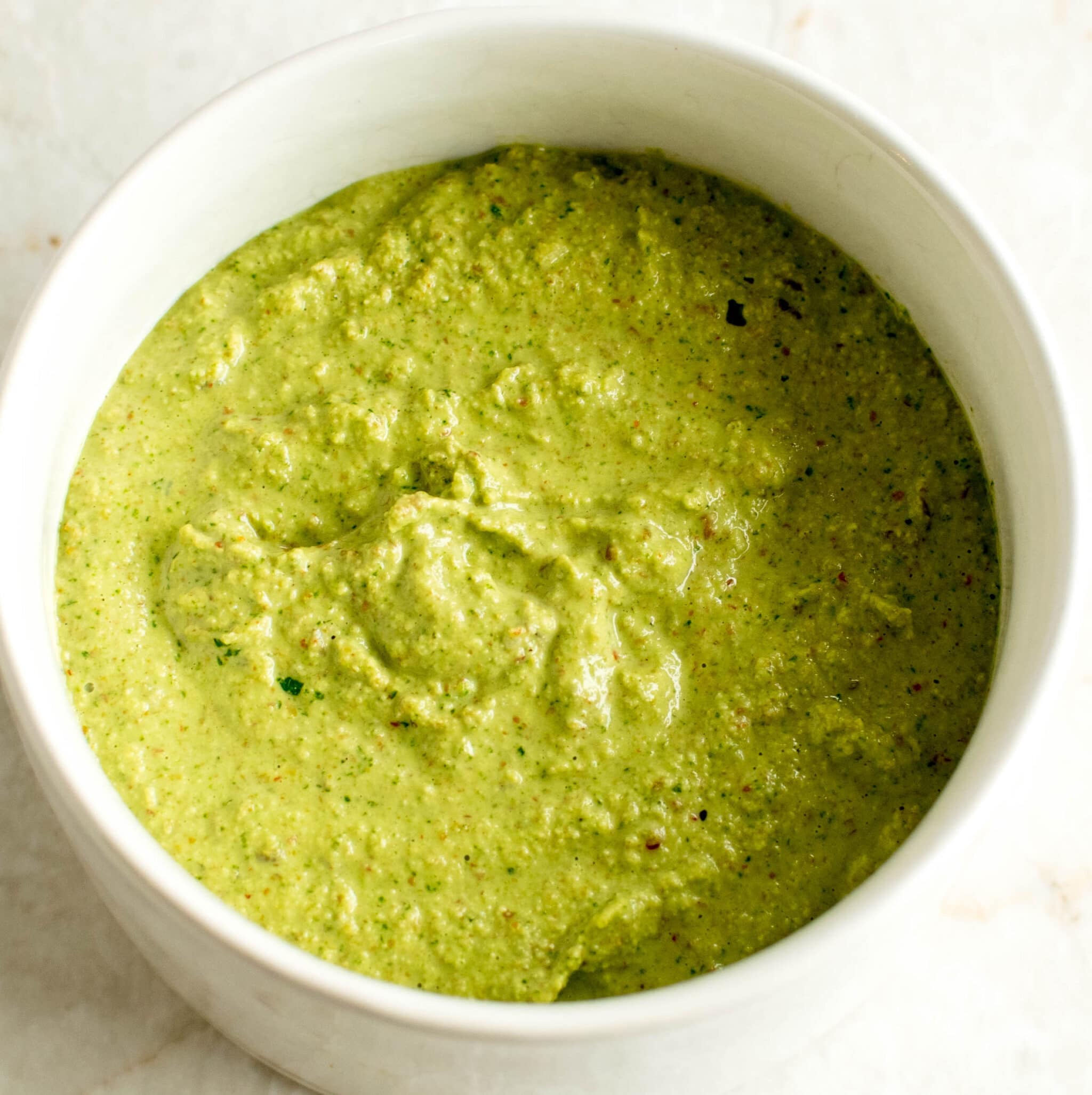 I was so happy with this salad that I immediately made another bowl of it and captured in my favorite DSLR to share with you. It's a simple recipe with easily available ingredients thrown into a food processor and smoothened. In a salad bowl combine all the ingredients of the salad and mix in the dip and serve immediately.
This nutty flavored Chickpeas Salad in Cilantro Dip will surely become your favorite healthy meal and a regular food item in your daily meal planning. 🙂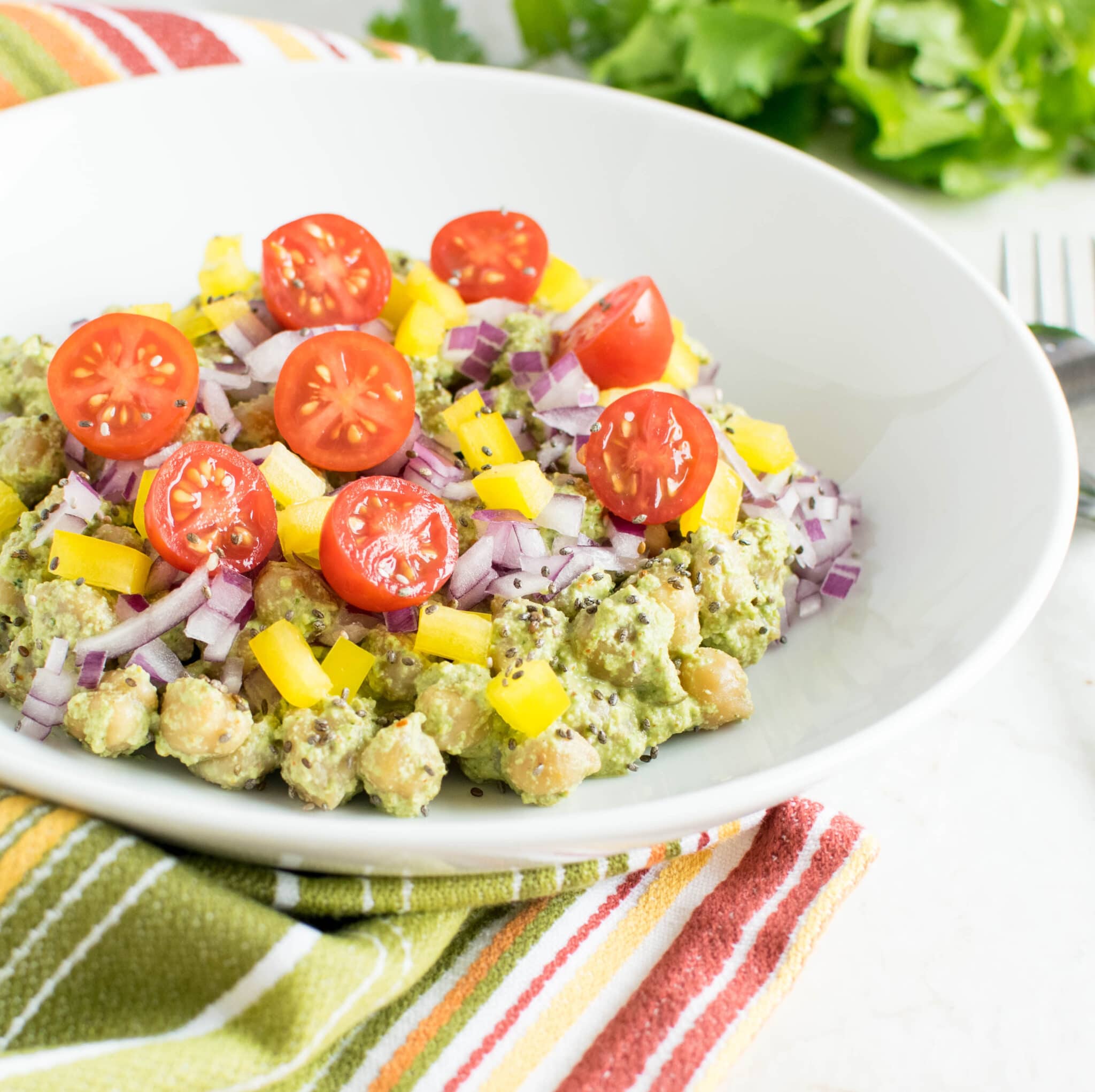 Chickpeas Salad in Cilantro Dip
Prep Time: 10 minutes
Cook Time: 5 minutes
Total Time: 15 minutes
Per Serving 489 calories
Fat 15 g
Carbs 68 g
Protein 25 g
Ingredients
For the dip

1 cup cilantro (stems removed)
½ cup raw peanuts (unsalted)
1 tsp cumin seeds
¼ tsp mustard powder
¼ tsp dried garlic
¼ tsp ginger powder
½ tsp onion powder
½ tsp chili powder
¾ tsp sugar
1 tsp salt
1 ½ tsp lemon juice
½ cup water

For the salad

2 cups chickpeas (boiled and drained)
½ cup red onions (finely chopped)
½ cup yellow pepper (finely chopped)
½ cup cherry tomatoes (diced)
1 tsp chia seeds (optional)
Instructions
In a food processor combine all the ingredients for the dip and grind as smooth as possible.
In a salad bowl toss in all the salad ingredients along with the dip and serve immediately.
Notes
Measure chickpeas after boiling and draining.

Make sure that the dip is smooth and there are no lumps or crunchy bites.

This dip recipe yields about ¾ cups.

Any unsalted peanuts can be used for this recipe but I preferred using the peanuts with skin for this recipe because of the creamy texture of the dip.