This refreshing Matcha Smoothie is made with the goodness of greens and has a mild sweet earthy hint of taste to it. Its vegan and gluten free along with being suitable for all year round.
This is a sponsored post but the review and opinion are all mine. I have personally used this product and totally love it.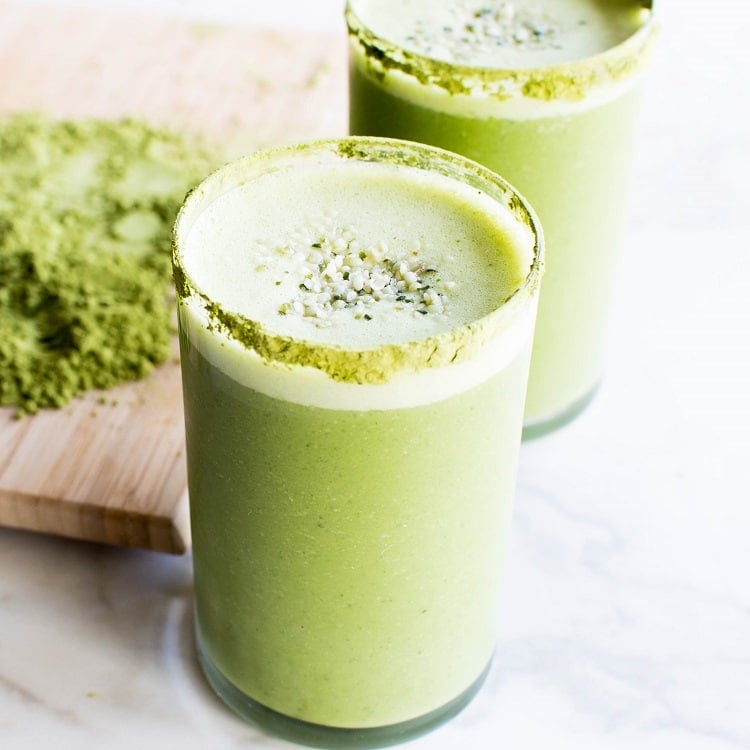 What is Matcha?
It is basically a fine ground powder of special green tea leaves. This green tea powder is extremely popular in Japan. It has a mild sweet grassy taste to it. Sometimes, it might taste mildly bitter but on a smoother side. It might take a while to get used to its flavor especially if you are just starting on healthy eating.
Health Benefits of Matcha Powder
It is high in antioxidants and promotes heart health. Its helps in boosting brain function and protects the liver as well. However, it is important to not go overboard with this ingredient and is best to consume in moderation.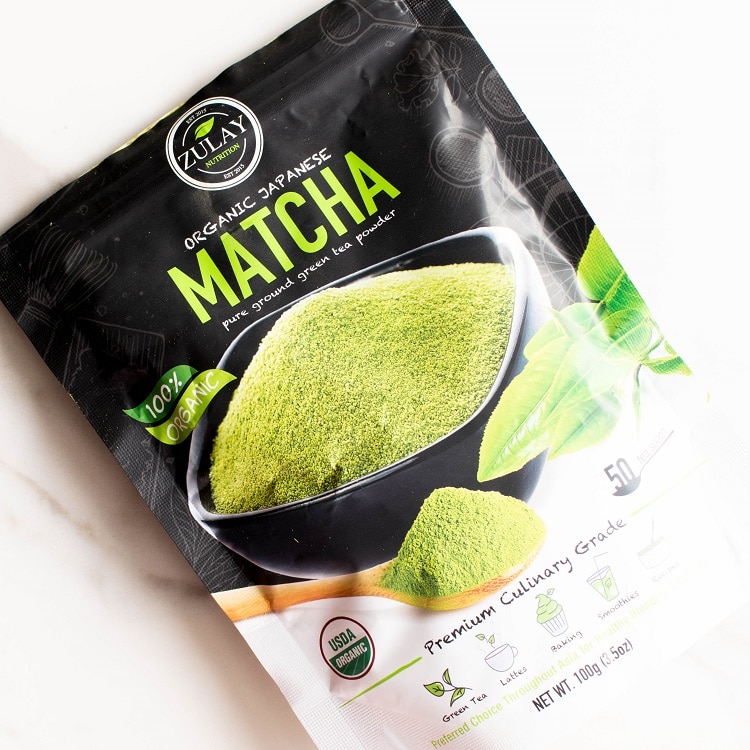 I used Matcha Powder for the first time when I received it from Zulay Kitchen. Initially, in my first two attempts I found it bitter but gradually as I learnt how to use it, I finally loved it in this smoothie form. Now, its quite regular and it has become my morning routine especially after my workouts.
This Matcha Powder is 100% USDA organic. Its vegan and gluten free and is maintained in special vacuum sealed bag. It is of high quality, culinary grade organic tea and has a healthy and vivid shade green color to it.
Smoothies are very regular for me. I blend a variety of it for my post workout recovery beverage. This way I get the required nutrition in my body in just one glass.
I know, it is always good to chew the fiber rather than drinking with the busy schedule and kids running around all the time I find smoothies super simple to blend and consume. This way I even get my kids to get sufficient nutrition if they fuss around with food.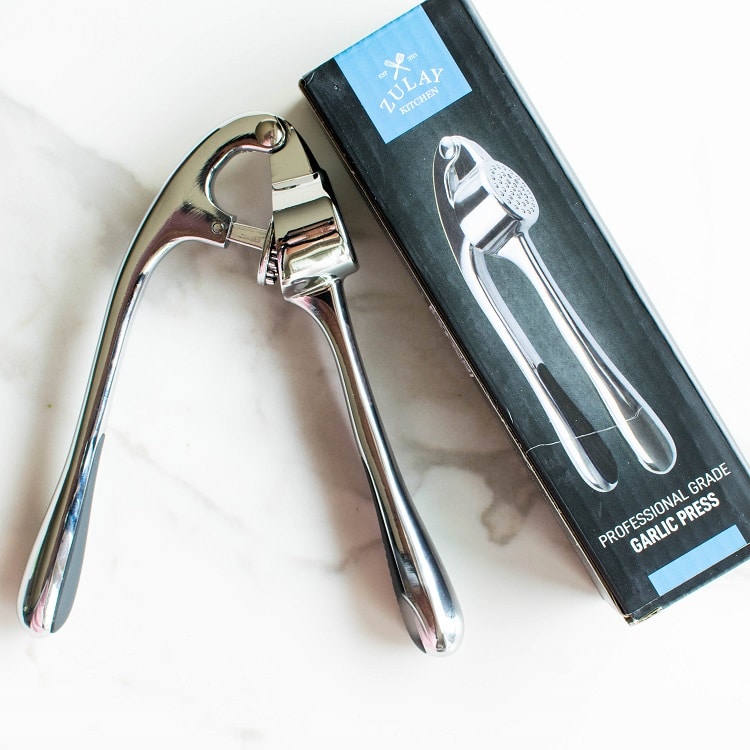 Now, before we get to this healthy Matcha Smoothie Recipe, I would like to mention that I also received this awesome garlic press from them and I totally love it. I have started using it regularly and well. Its easy to clean and minces garlic within seconds without too much hassle. It is made keeping kitchen convenience in mind and so far, it's the best kitchen gadget for me.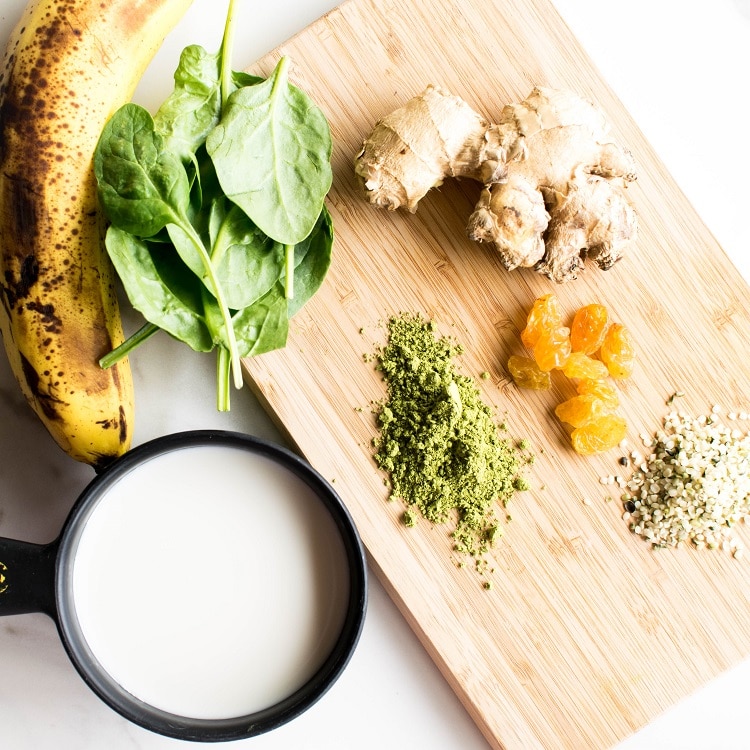 Ingredients for Matcha Smoothie
Oat milk
Spinach
Hemp seeds
Banana
Golden raisins
Matcha powder
Root ginger
I have used simple and easily available ingredients that is available in any local stores. However, I have linked few ingredients here for your convenience. If you buy from these affiliate links, I get a small commission which in turn encourages me to bring more delicious recipes for you.
How to make Matcha Smoothie
It is basically a one-step recipe.
Firstly, combine all the ingredients in a blender and blend it smooth.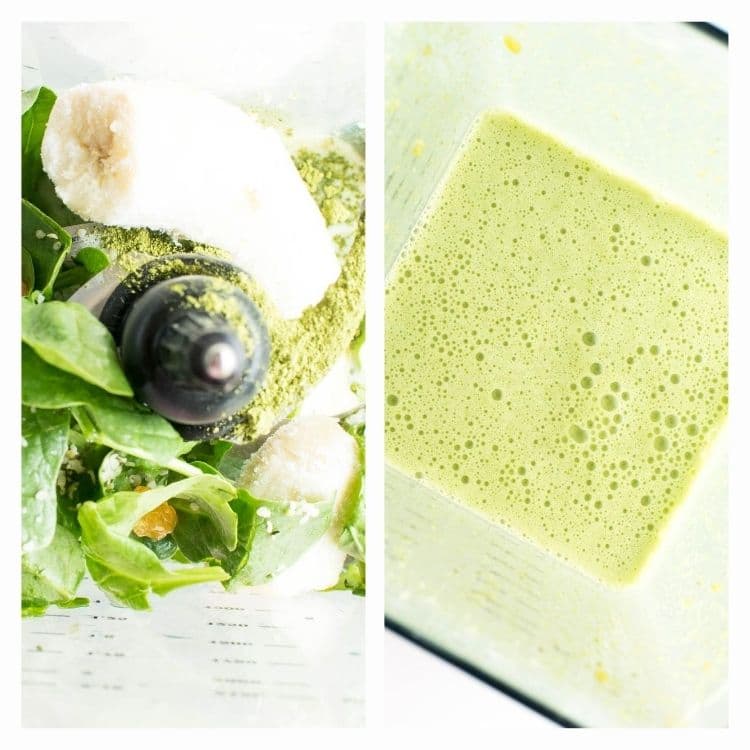 Next, I poured the smoothie in the serving glasses and we hydrated ourselves immediately.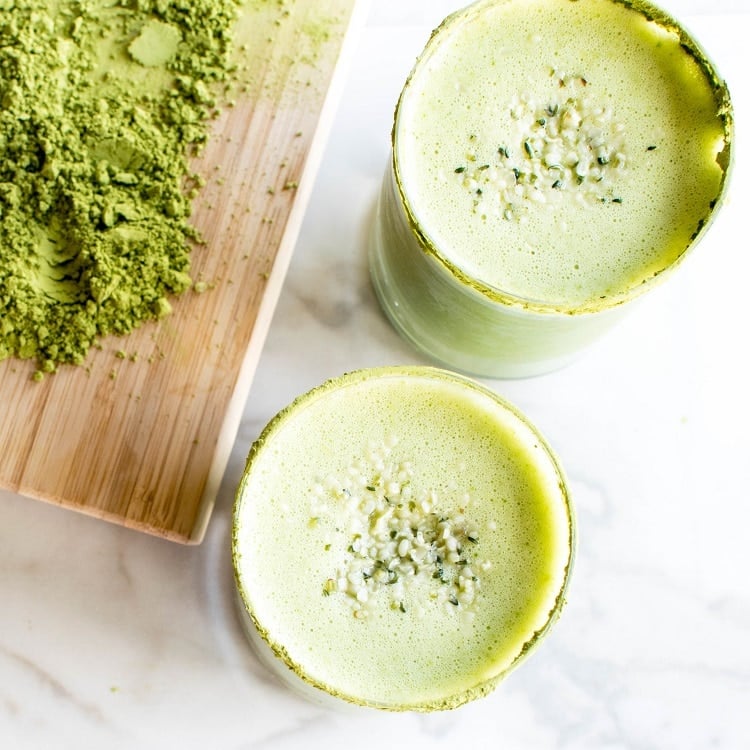 This Matcha Smoothie recipe is absolutely a delectable one and I would insist you to try it. I am sure once you get the hang of this special green tea powder you will make this green matcha smoothie frequently.
It's a simple smoothie recipe with very few healthy ingredients. However, I also like this recipe from Simply Quinoa because it is a nice blend of a variety of different ingredients. It's a nice variation too.
Expert tips:
Make sure to use a very small piece of ginger or it might get slightly bitter.
It is important to not overdo matcha powder in this recipe since it has strong earthy taste to it. Moreover, this ingredients in unsweetened which makes this matcha tea smoothie a little strong in taste.
I personally enjoy this ground green tea in smoothies because they are not only delicious and hydrating but super easy to blend which means its ready within minutes.
Matcha Smoothie FAQs
How long does this last?
This smoothie tastes best when served immediately. If kept longer it looses its flavor and becomes a strong sour kind of taste.
How does it taste like?
This smoothie has a refreshing nice but mild sweet flavor with a touch of earthiness yet subtle grassy taste to it.
Is matcha smoothie healthy?
Matcha powder in general helps boost metabolism which in turn promotes weight loss. Along with it I have also included healthy spinach and other healthy ingredients. Overall, it's a healthy beverage with immense nutrition.
Is it ok to consume it every day?
Even though it's a healthy and nutritious beverage, you should not go overboard with matcha powder. Even the healthy ingredients should be consumed in moderation.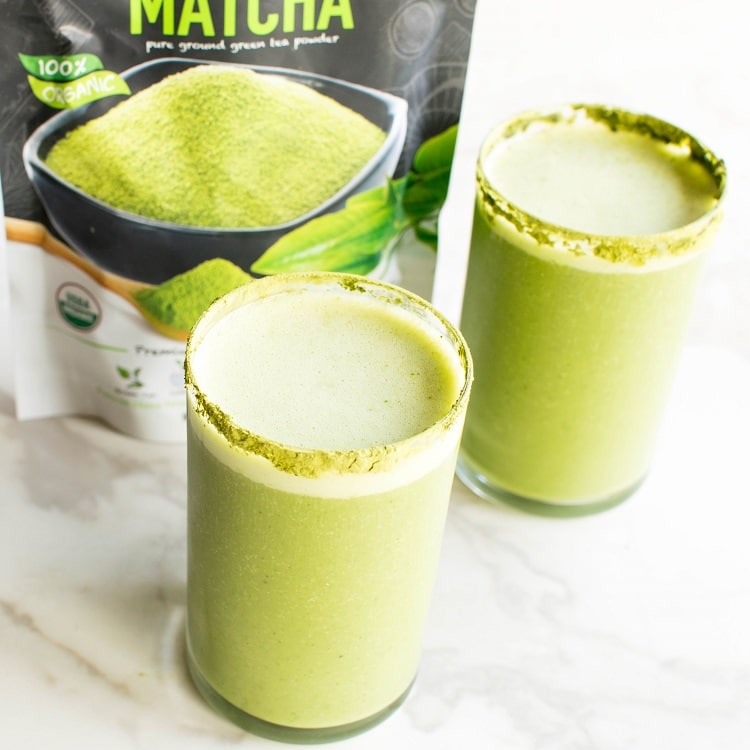 You may also like:
Vegan Kale Smoothie
Chia Hemp Green Smoothie
Superfood Green Smoothie
Turmeric Mint Protein Smoothie
Kale Honey Dew Melon Smoothie
Cucumber Kale Ginger Smoothie
Did you make it?
If you get a chance to make this recipe then please leave your feedback in the comments below along with the ratings. In addition, you may tag @kiipfit on Instagram with your recipe pictures because we would love to see what you cooked.
If you desire to explore more delicious recipe of mine then you may checkout my cookbooks.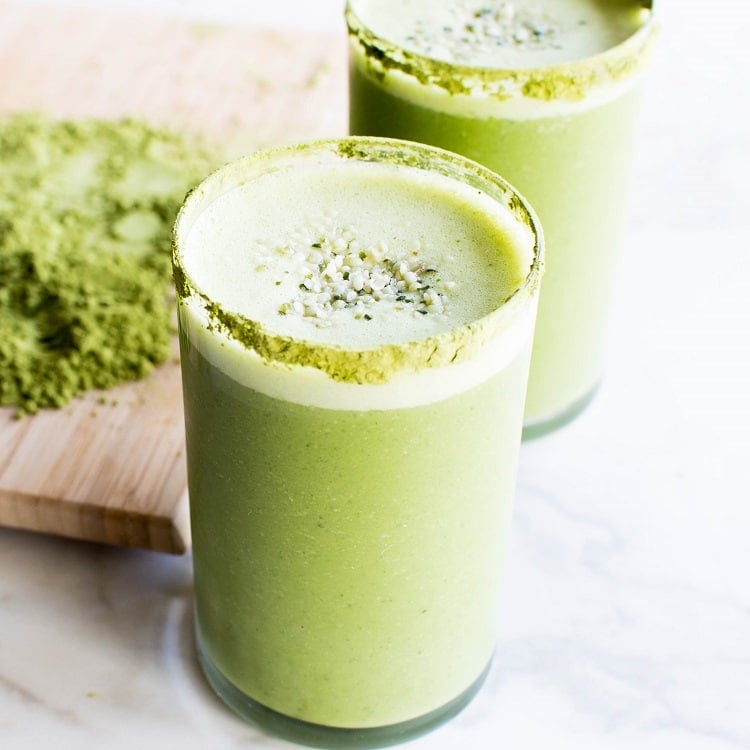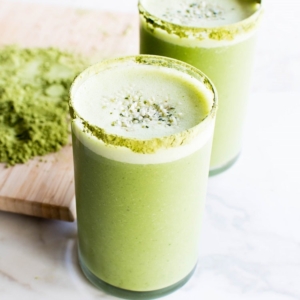 Print Recipe
Matcha Smoothie
This refreshing Matcha Smoothie is made with the goodness of greens and has a mild sweet earthy hint of taste to it. Its vegan and gluten free along with being suitable for all year round.
Instructions
In a blender combine all the ingredients andblend it smooth.

Pour the smoothie in the serving glasses and serve immediately.
Notes
To freeze banana – Not over ripe but we want the banana that is starting to brown from outside. Peel it and slice. Put the slices in a zip lock bag and freeze it at least for an hour or overnight.
I personally like this smoothie with oat milk because of its smooth and sweet taste but almond milk would also work in this recipe.
This recipe tastes best when served immediately. If it stays for longer it might get slightly bitter if you are trying matcha powder for the first time.
Nutrition
Calories:
254
kcal
|
Carbohydrates:
31
g
|
Protein:
12
g
|
Fat:
9
g
|
Saturated Fat:
1
g
|
Sodium:
126
mg
|
Potassium:
258
mg
|
Fiber:
3
g
|
Sugar:
23
g
|
Vitamin A:
2176
IU
|
Vitamin C:
4
mg
|
Calcium:
381
mg
|
Iron:
5
mg