Treat yourself to a taste of summer with these elegant and refreshing Vegan Mini Raspberry Cream Tarts. It's made with healthy homemade crust, filled with raspberry cream and topped with fresh raspberries for an extra burst of flavors.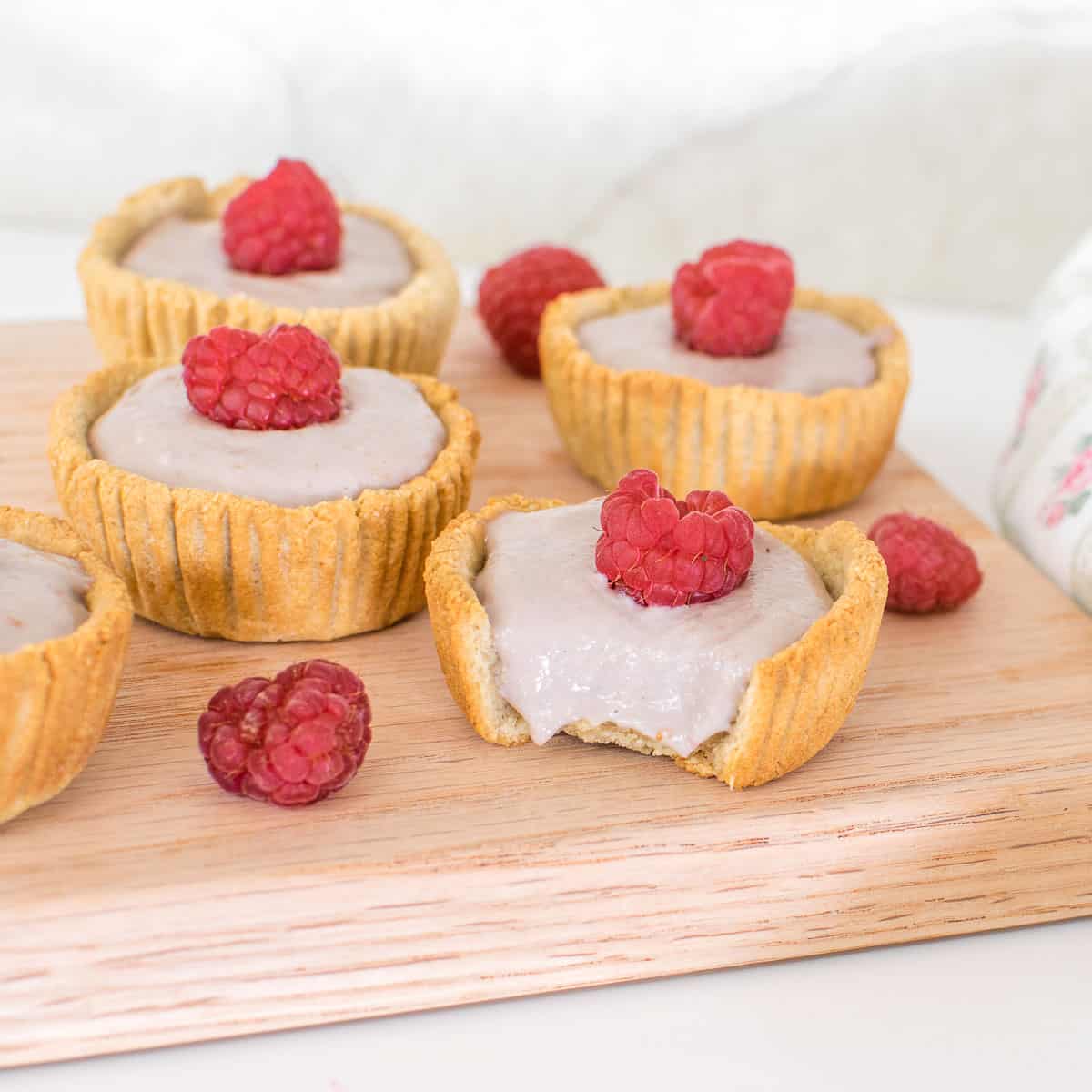 My family loves tart and so I got the motivation to come up with healthier and vegan version of raspberry tart.
I decided to go with raspberry cream filling in whole grain tart crust.
For a simpler and convenient recipe, I decided to shape the tarts in my muffin tray and it worked like wonders.
Therefore, after assembling, these easy mini raspberry tarts looked beautiful and attractive. I also served them to my guests in one of the get togethers and they loved this gorgeous dessert.
Other similar recipes that I often like to bake are banana cream pie, sweet potato pie and chocolate pie.
What is a tart?
A tart is basically a dish baked in a pastry shell. Its like a small pie but with a thicker crust. A tart does not have the top crust and is usually filled with cooked fruits or fruit cream, cheesecake filling or mousse. I made my own version of healthy tarts for these mini raspberry tarts. Mini tarts are also referred as tartlets.
Why you will love this recipe
Oil free and healthyish
Easy and Simple
Made with raspberries and whole grains
kid friendly and crowd pleaser
Beautiful to present and delicious in taste
Health benefits of raspberries
These are packed with antioxidants. They are refreshing and loaded with vitamin C and fiber. These are heart healthy berries and boost brain memory. Being low in calories, raspberries are also great to add in our weight loss meal plans.
Ingredients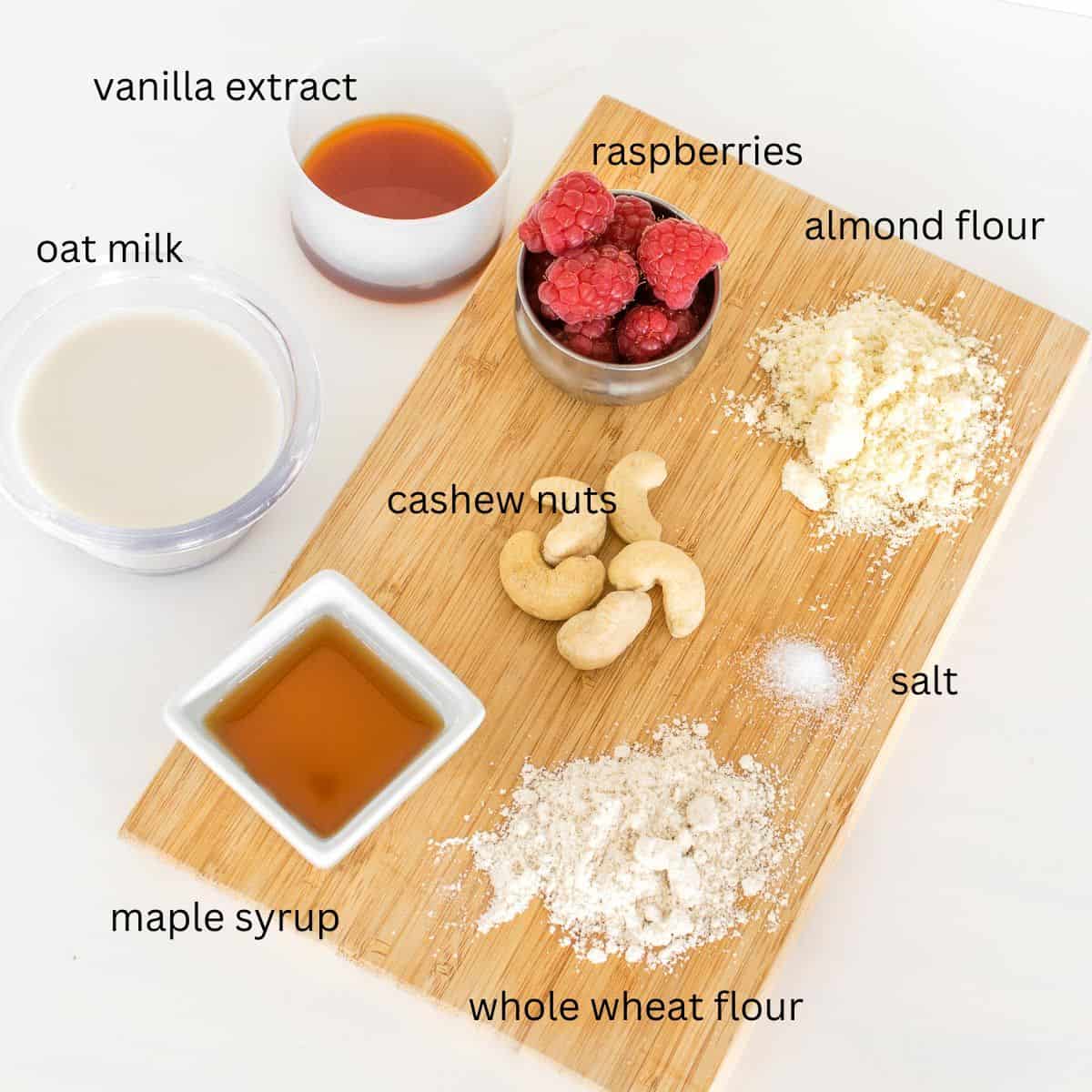 Ingredients notes
Oat flour – I love baking with oat flour. Its a healthy grain with lot of health benefits.
Almond flour – this adds healthy fats and a mild sweetness to the tarts. Almond flour also gives them a nice soft texture.
Oat milk – any dairy free milk works in this recipe. However, I used oat milk in making these raspberry tarts to compliment with the oat flour.
Maple syrup – its a healthier sweetener as compared to the processed white sugar. It also gives a nice caramelized flavor to these raspberry tartlets.
Cashew nuts – These are the best nuts for the cream filling because of its easy blending texture a versatile taste.
Raspberries – I used frozen raspberries for the cream filling and fresh raspberries for the topping. It worked great and its important to use the combination of frozen and fresh raspberries in these tartlets.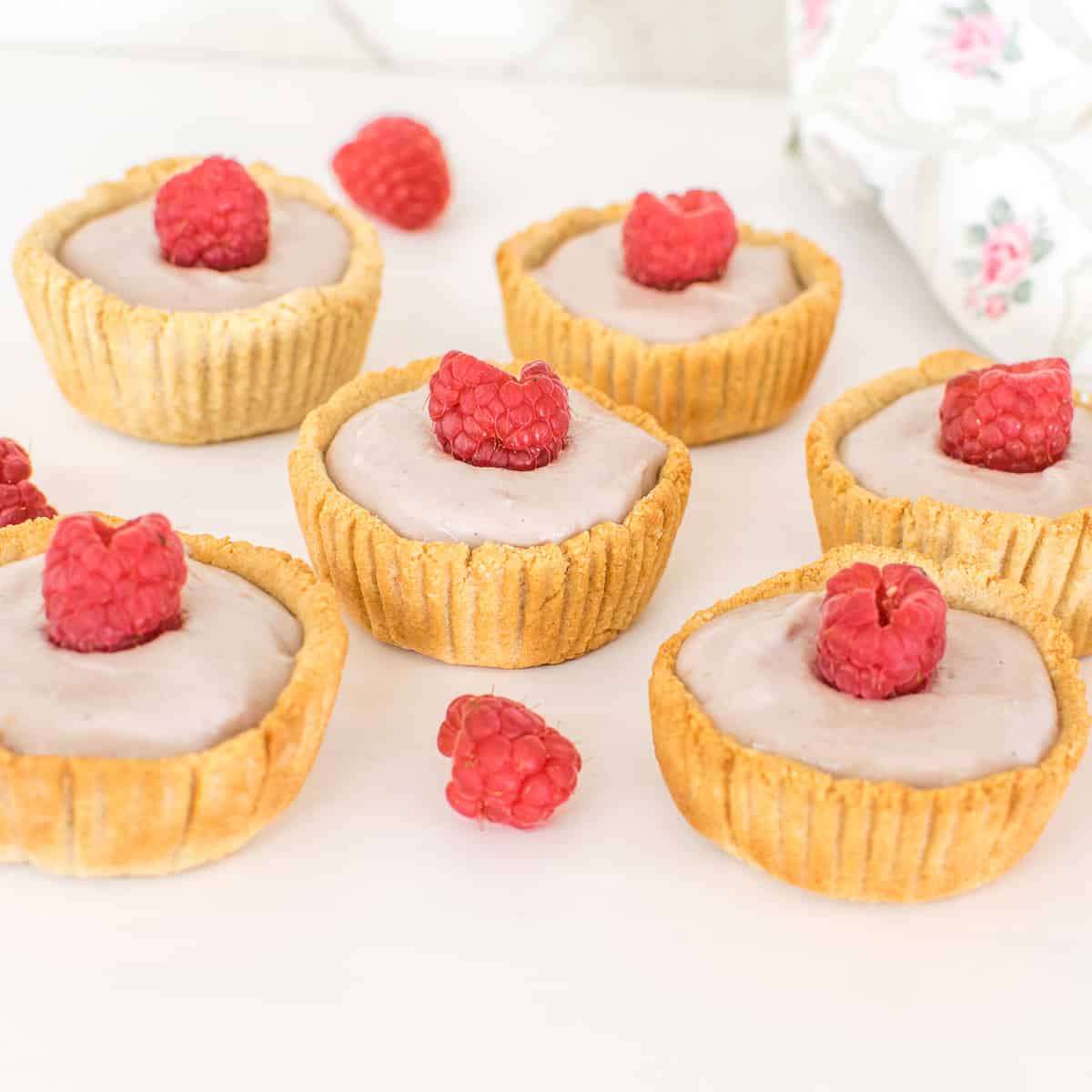 For detailed measurement of ingredients, please scroll down to the printable recipe card at the bottom of this post.
How to make
Crust
Firstly, in a mixing bowl, I combined oat flour, whole wheat flour and salt and mixed it well.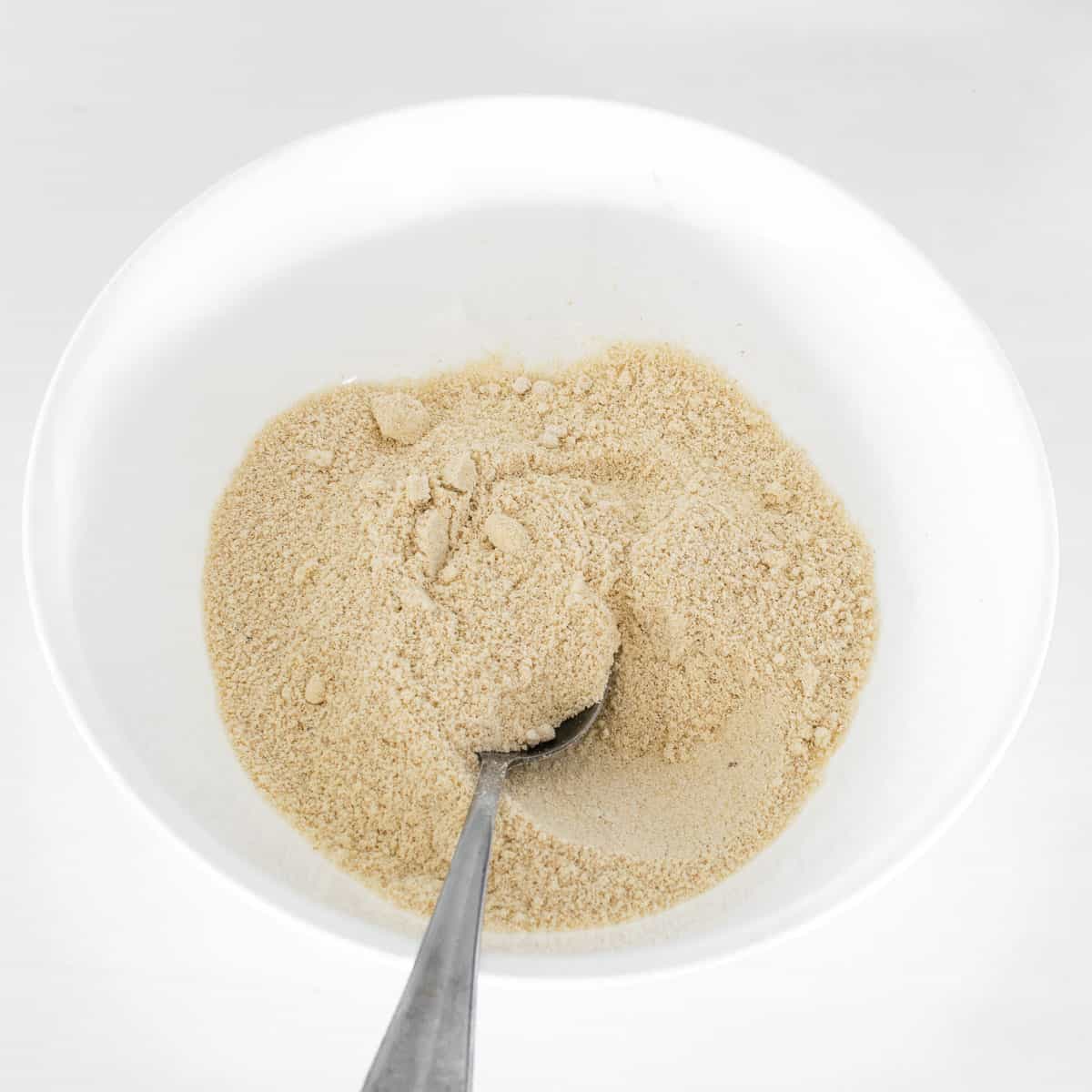 Secondly, I stirred in oat milk, maple syrup and vanilla extract to the flour mixture.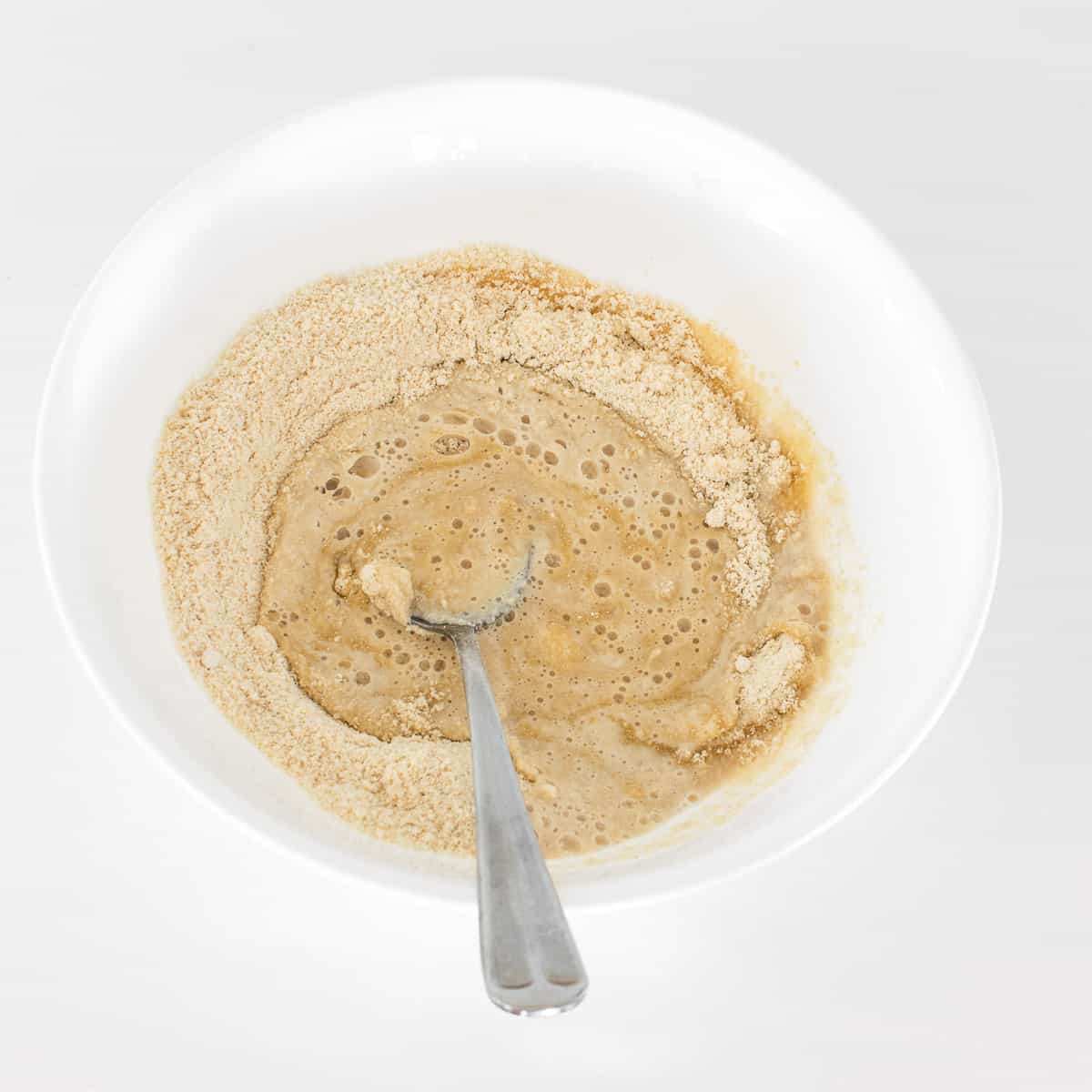 Next, I kneaded it into a soft dough and covered it with a sling wrapper. Then, I refrigerated it for only 10 minutes.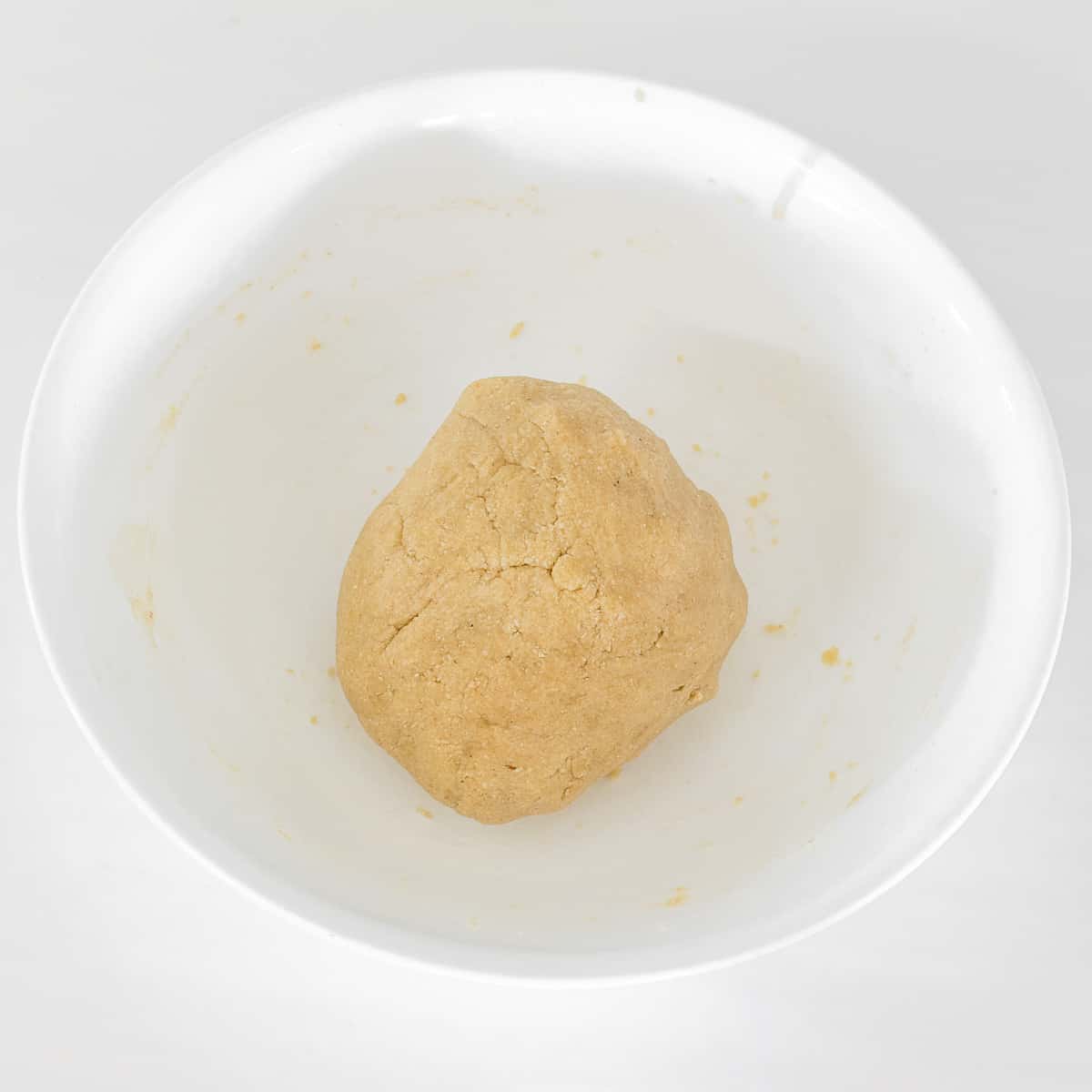 Thereafter, I took it out of the refrigerator and then divided the dough into 10 equal parts.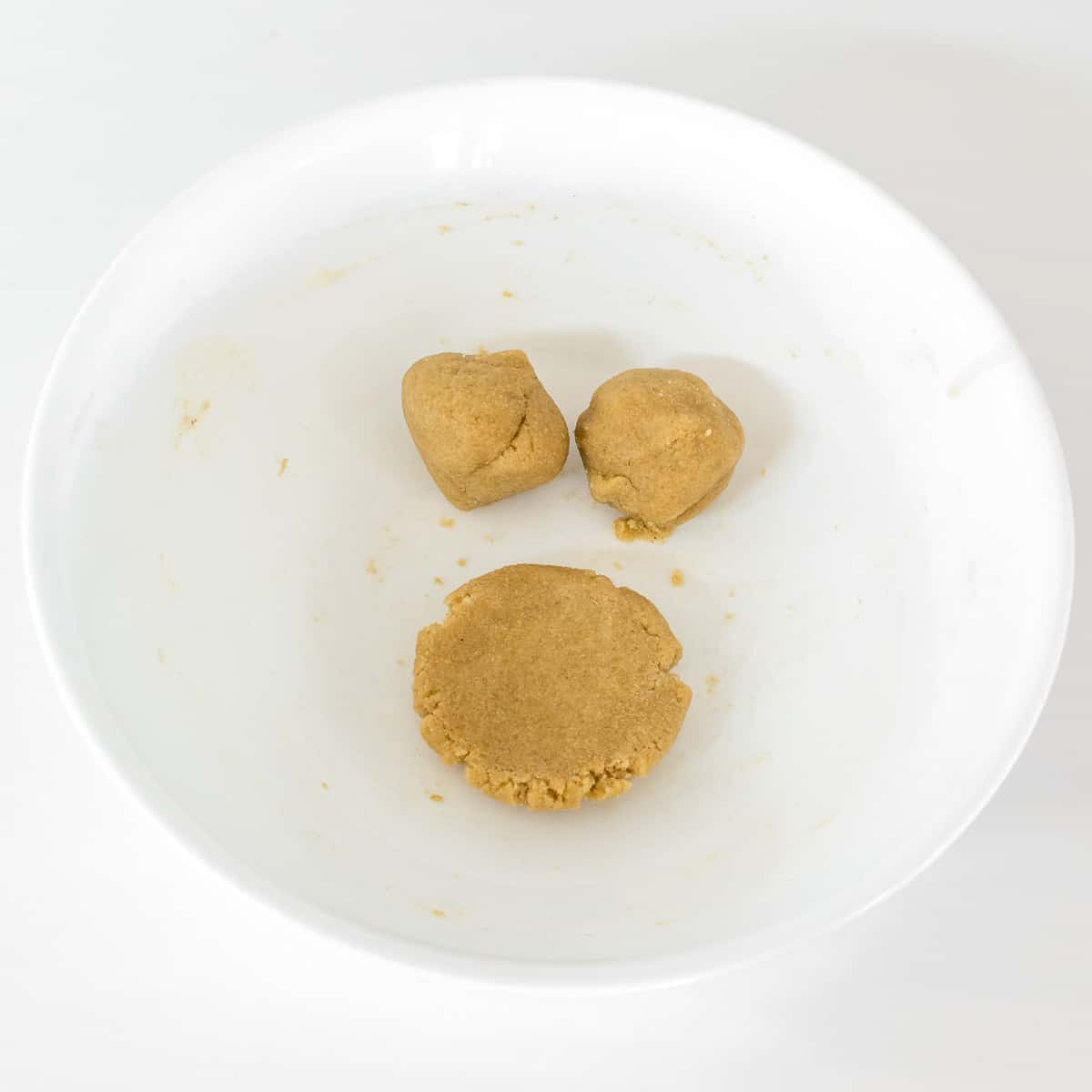 Afterwards, I shaped each part into the muffin tray which I prepared with liners.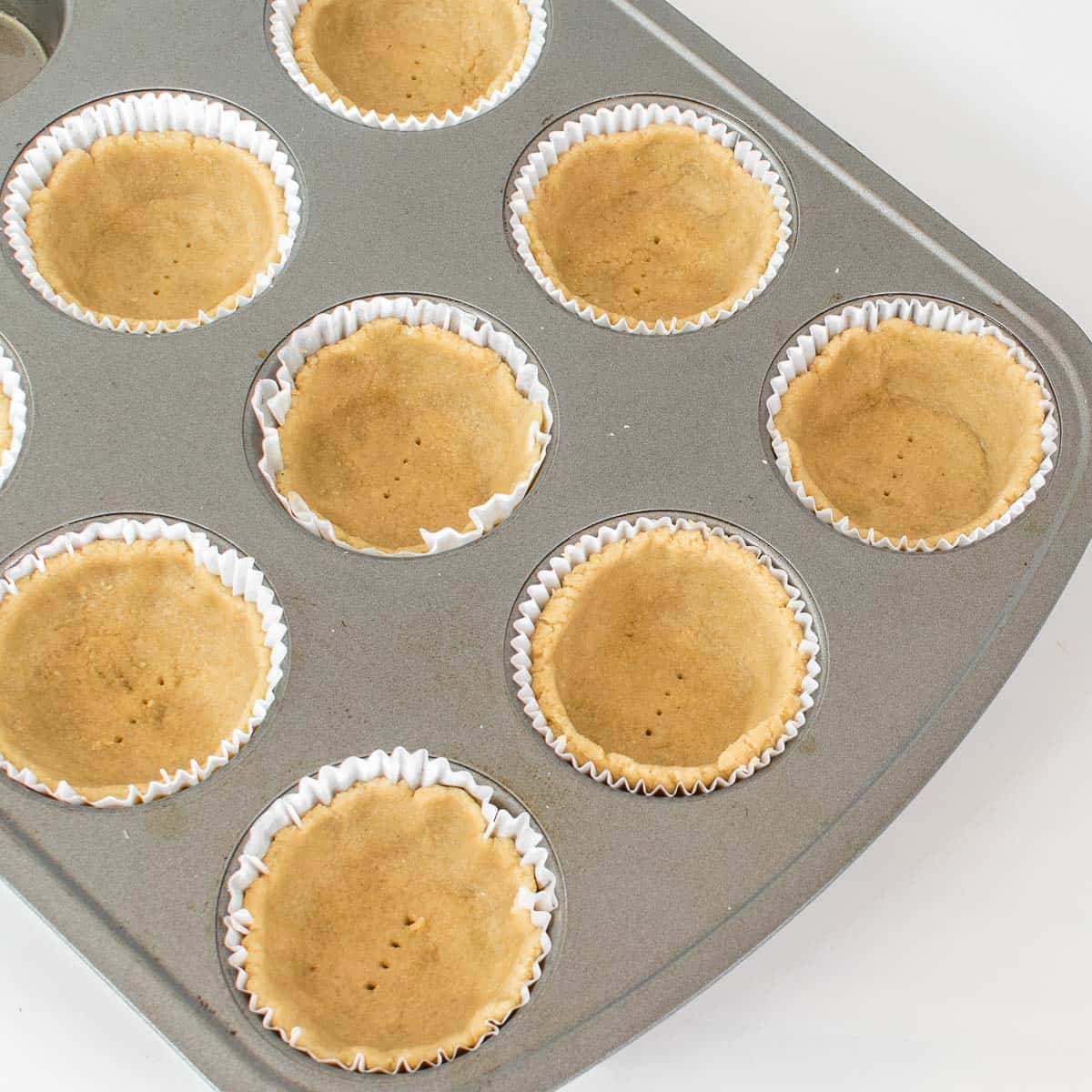 Then, I baked them at 350 degree Fahrenheit for 15 minutes. Once done, I turned off the oven and took the muffin tray out. Then, I placed it on a flat counter and let it cool for 5 minutes.
Gradually, I pulled out all the tarts and removed the muffin liner from each of them. Then, I place the tart shells on flat counter or a wooden board.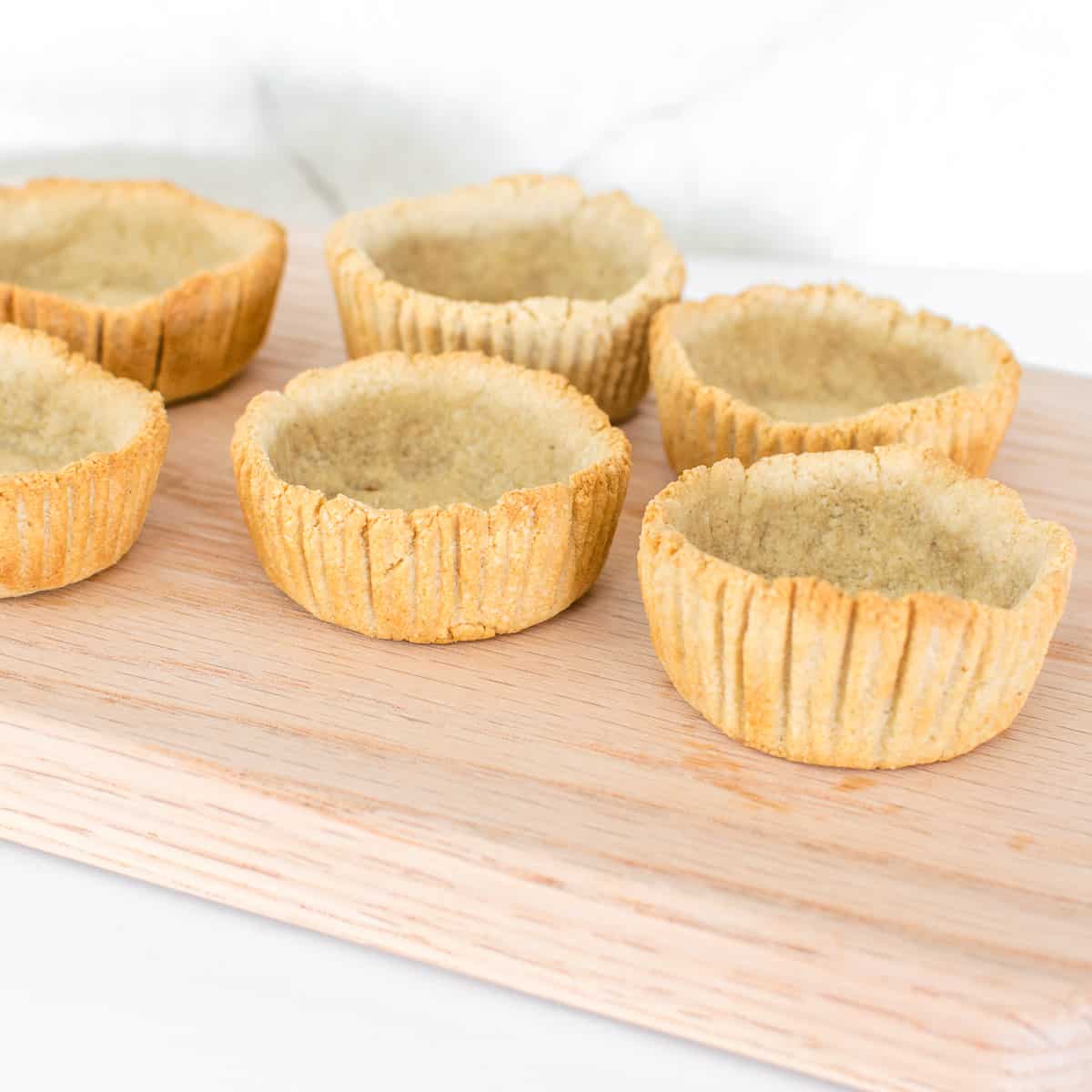 Filling
In this step, in a blender, I combined cashew nuts, frozen raspberries, maple syrup, oat milk and vanilla extract. Then, I blended it until smooth and creamy and kept it aside.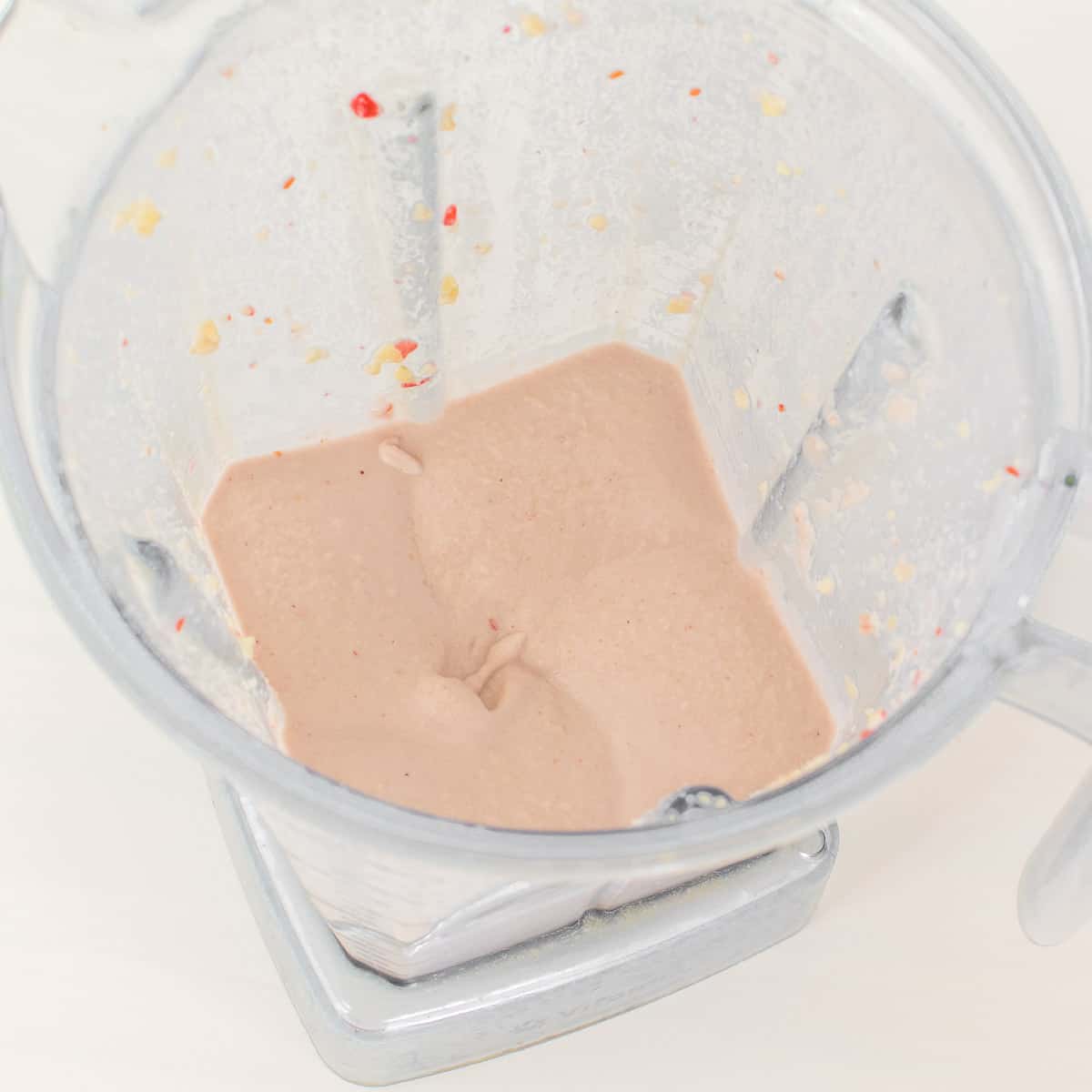 Assembly
With the help of a spoon, I poured the cream equally into each tart shell.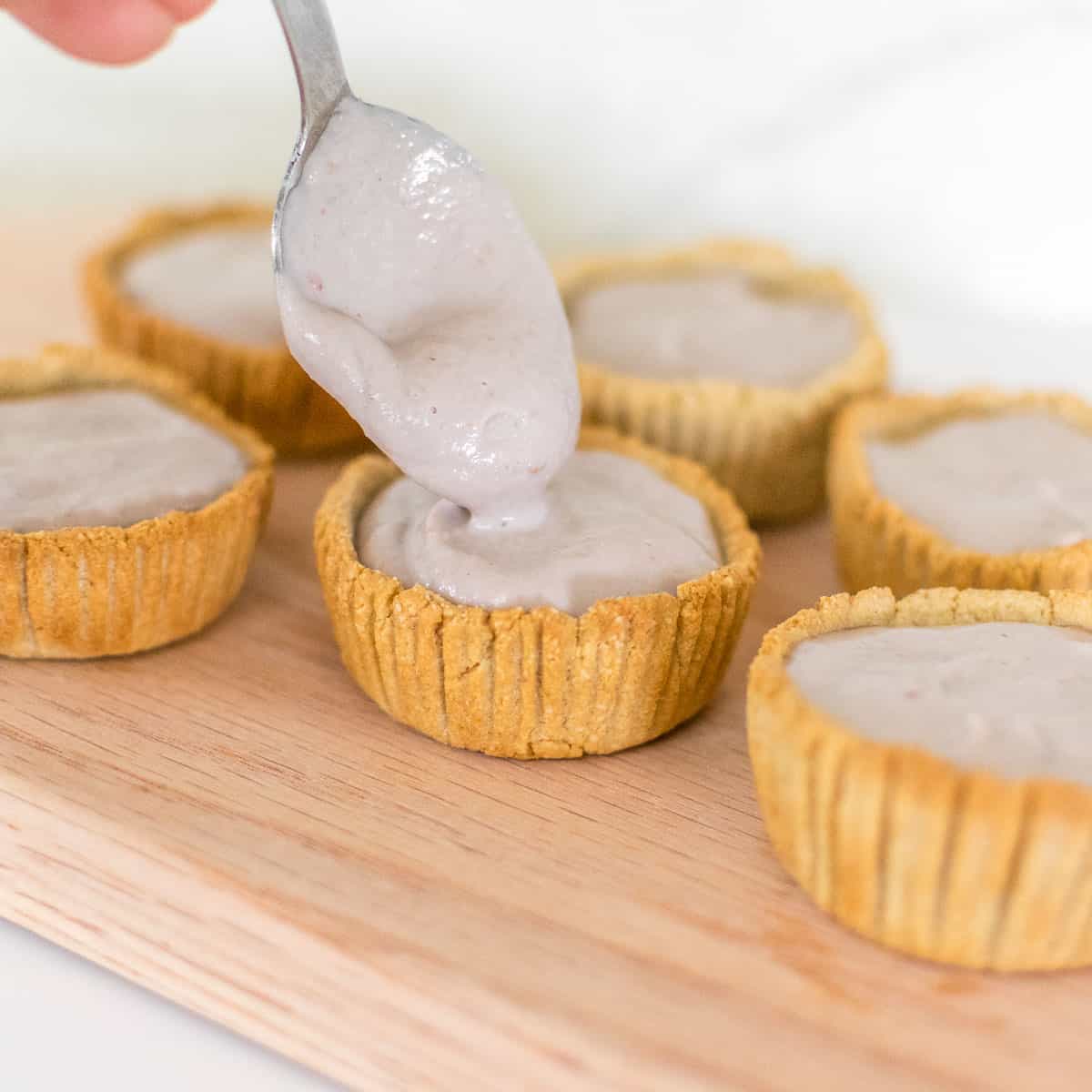 Lastly, I placed fresh raspberries on each of them.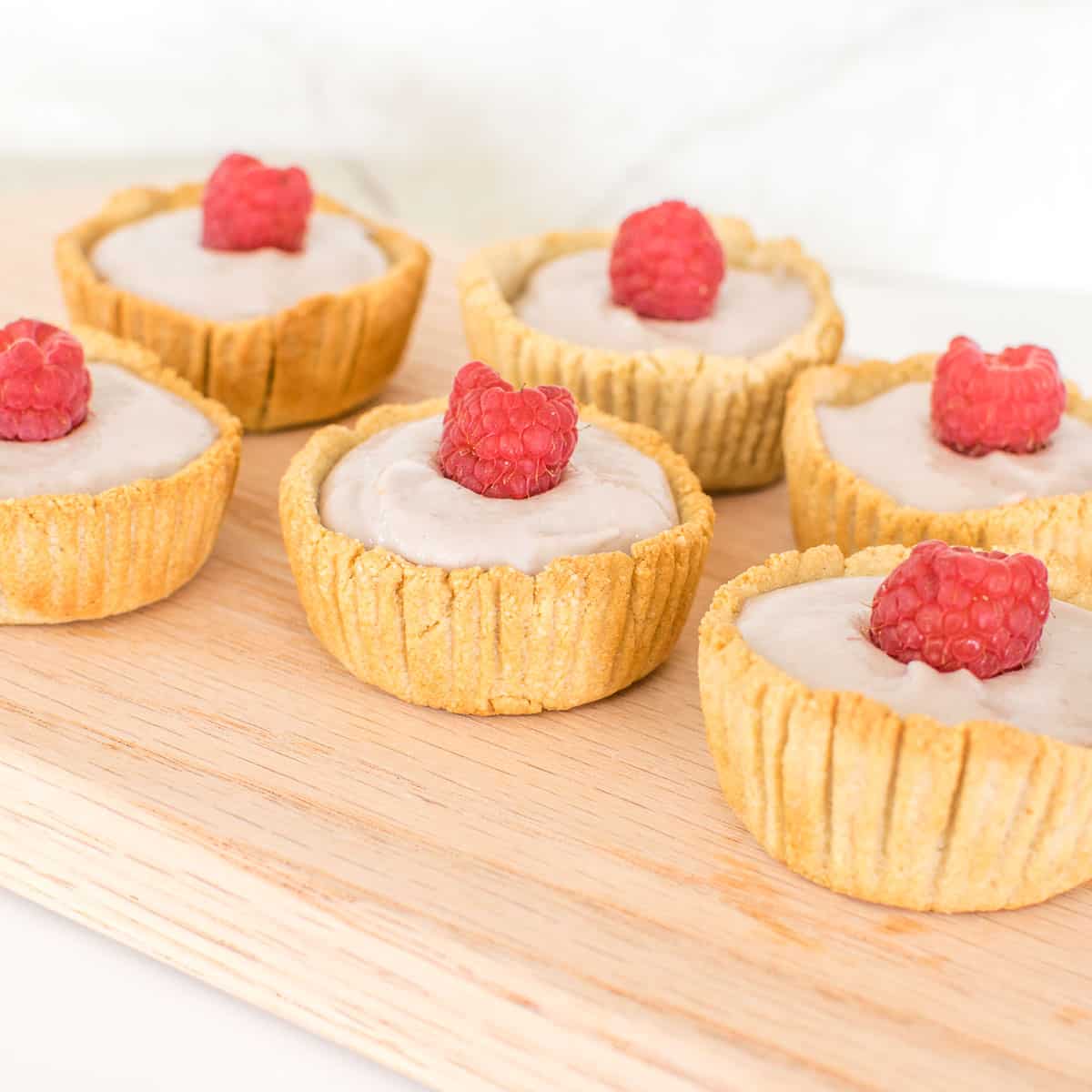 These mini raspberry tarts looked stunning and my kids loved them for their dessert.
Serving tips
These raspberry cream tarts can be served just by themselves. However, you may top them with as many fresh raspberries as you desire for extra flavors. You may also sprinkle some powdered sugar on them if desired.
Expert tips
While kneading the dough make sure they bind well and is a smooth dough. Refrigerate as suggested and do not over do it.
Most importantly, soak the cashew nuts in warm water until they are so soft that they can be easily broken or smashed with fingers.
Frequently Asked Questions (FAQs)
How to store these raspberry tarts?
They tastes best when served the same day. However, you may refrigerate them for upto 1 week.
How is a tart different from a pie?
The difference lies in their crust and the way its made. A tart has a thicker crust than a pie. A pie usually has top crust too which a tart never has one.
How does they taste like?
These raspberry tarts are bite sized mini ones. In just one bite you will get the taste of sweet and tangy fresh raspberries along with the sweetness of the smooth raspberry cream filling and ending with a crispy crust bite.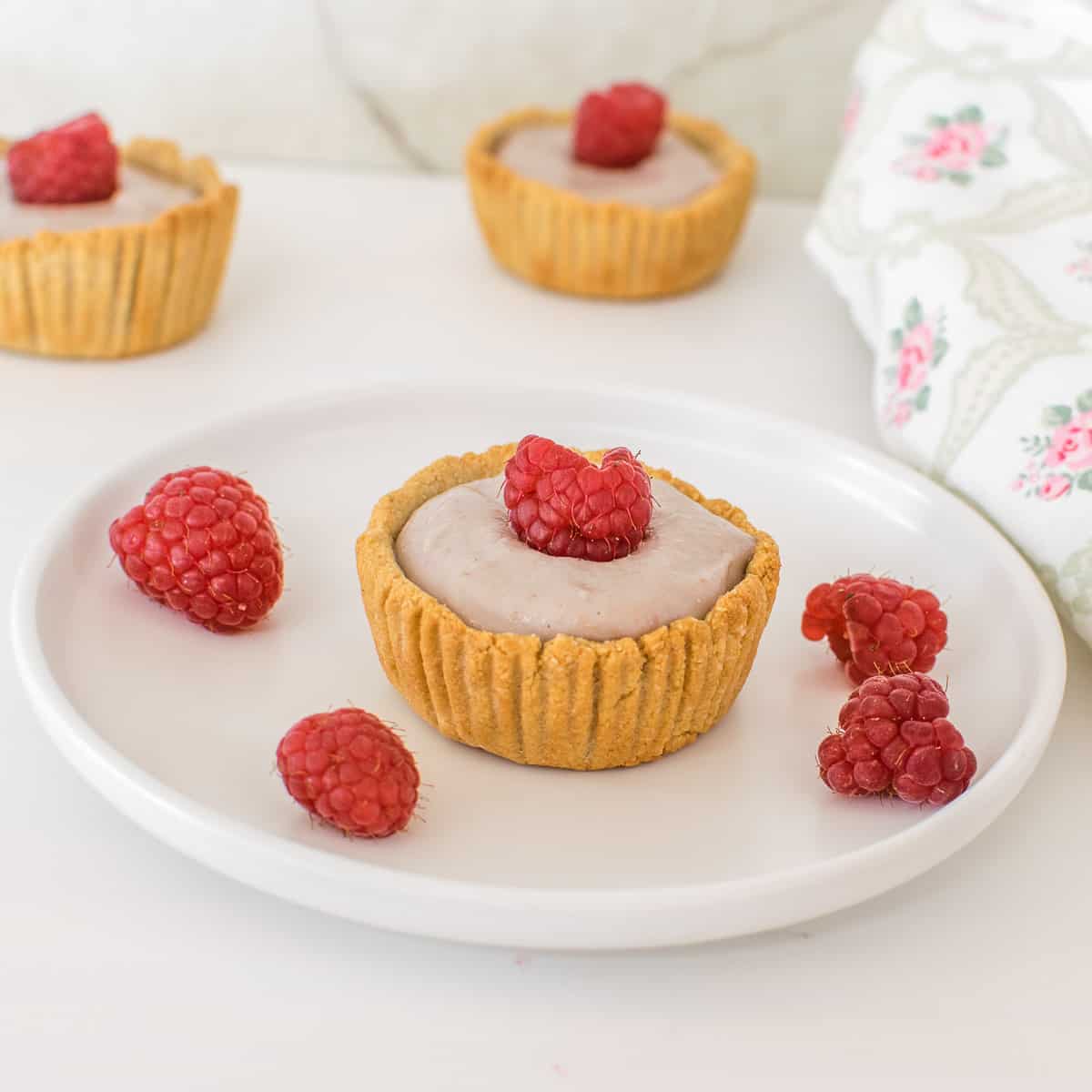 More raspberry recipes
Vegan Raspberry Smoothie
Raspberry Brownies
Raspberry Bars
This post may contain affiliate links which means that if you click on them and make a purchase, I will get a small commission. Moreover, I share only those products which I use personally and love.
I hope you enjoy this recipe as much as we did. I am very excited to hear back from you.
Where to find me?
Follow me on Facebook or on Twitter. You may tag @kiipfit on Instagram with your recipe remake images because I would love to see what you cooked.
Did you make it?
If you get a chance to make this recipe then please leave your feedback in the comments below along with a 5-star rating.
In addition, you may checkout my cookbook for everyday comfort vegan recipes.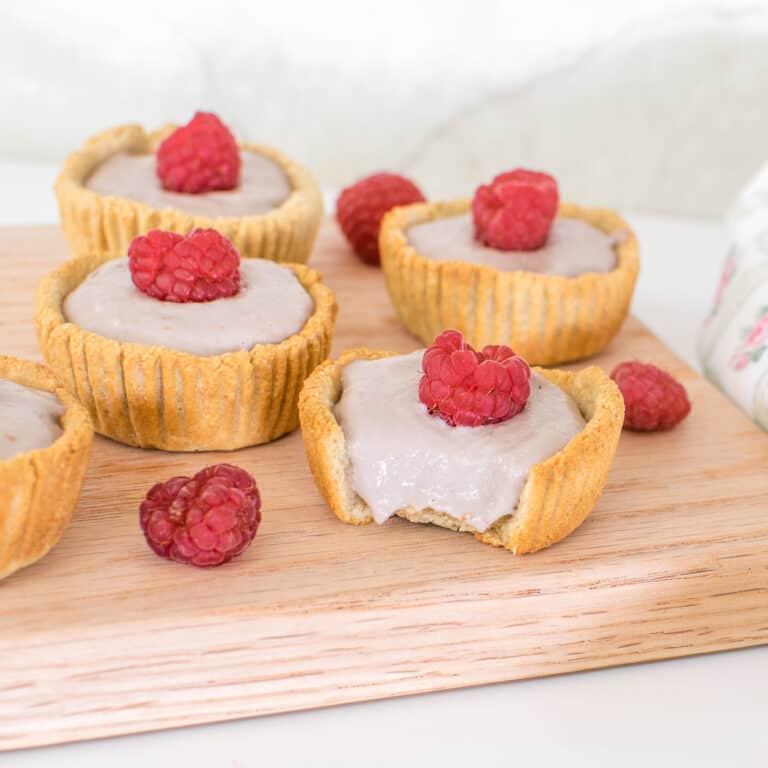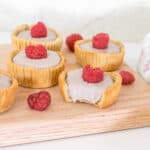 Print Recipe
Vegan Mini Raspberry Cream Tarts
Treat yourself to a taste of summer with these elegant and refreshing Vegan Mini Raspberry Cream Tarts. It's made with healthy homemade crust, filled with raspberry cream and topped with fresh raspberries for an extra burst of flavors.
Instructions
Preheat oven at 350 degree Fahrenheit and prepare a muffin tray with muffin liners.
Crust
In a bowl, combine oat flour, almond flour and salt. Mix it well.

In the same flour mixture, stir in oat milk, maple syrup and vanilla extract.

With the help of your hands form a soft dough. Cover it with a food saver or cling wrapper and refrigerate for 10 minutes.

Take it out of the refrigerator and remove the wrap from the dough. Divide the dough into 10 equal parts. Take one part of the dough between your palms and roughly flatten it into round shape. Place it in one of the muffin liner and shape the dough according to the muffin liner. Repeat this step for the rest of the dough.

With the help of a fork, lightly poke each of the tart shell at its center. Place the tray in the middle rack of the preheated oven and bake for 15 minutes only. Turn it off and take the tray out. If you find the shells risen, then, gently press them from the center back into the tray cup with fingers. They will retain its shape immediately.

Once cooled and easy to handle, remove the liner from each of the tarts. Place them on a flat wooden board or a flat counter.
Filling
In the blender, combine cashew nuts, frozen raspberries, oat milk, maple syrup and vanilla extract. Blend it until smooth and creamy.

Taste test it at this stage. Depending on the sweetness of your raspberries adjust the sweetener. Keep it aside.
Assembly
With the help of a spoon fill each tart shell with the raspberry cream filling. Fill upto 3/4 of each tart. If there is any leftover cream filling then divide it equally into all the tarts.

Garnish each tart with fresh raspberries. (You may go up to 4 fresh raspberries for garnishing if desired). Enjoy!
Notes
Do not leave the dough in the fridge for longer than suggested.
Do not bake the tarts more than 15 minutes.
If the tarts by any chance rise a bit immediately press them back before cooling. Make sure to poke each of them with a fork before baking. 
Cashew nuts should be soaked in warm water until they can be smashed with fingers. 
The leftover mini raspberry tarts can be refrigerated for about 1 week. 
Nutrition
Calories:
211
kcal
|
Carbohydrates:
22
g
|
Protein:
6
g
|
Fat:
12
g
|
Saturated Fat:
2
g
|
Polyunsaturated Fat:
1
g
|
Monounsaturated Fat:
3
g
|
Sodium:
70
mg
|
Potassium:
156
mg
|
Fiber:
3
g
|
Sugar:
7
g
|
Vitamin A:
31
IU
|
Vitamin C:
0.1
mg
|
Calcium:
65
mg
|
Iron:
2
mg