This easy homemade Apple Jam Recipe is made with fresh ingredients and has a nice color to it with a delectable taste of Fall spices. It has a beautiful jelly like texture and has a pinch of health from the chia seeds.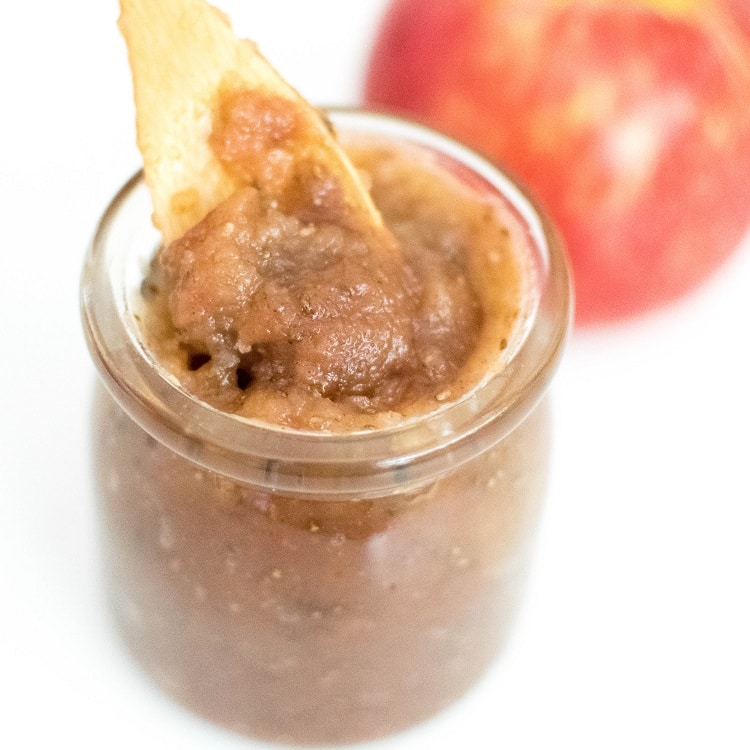 Now that the weather is changing the apple tree is flourishing in my backyard, I was looking for ways to use them as we are loaded with these apples. Even though we distributed a lot to our friends and family yet we had a basket full of apples which I was itching to use creatively.
I decided to do some jam recipe with a healthier twist. I like to make it without any pectin or any preservatives. Even though it lasts for few weeks only but If I make apple jam at home then I prefer it to make my way and this is quick and easy.
I have to say my family loved it and since then they have been gorging on this homemade apple jam on their toast.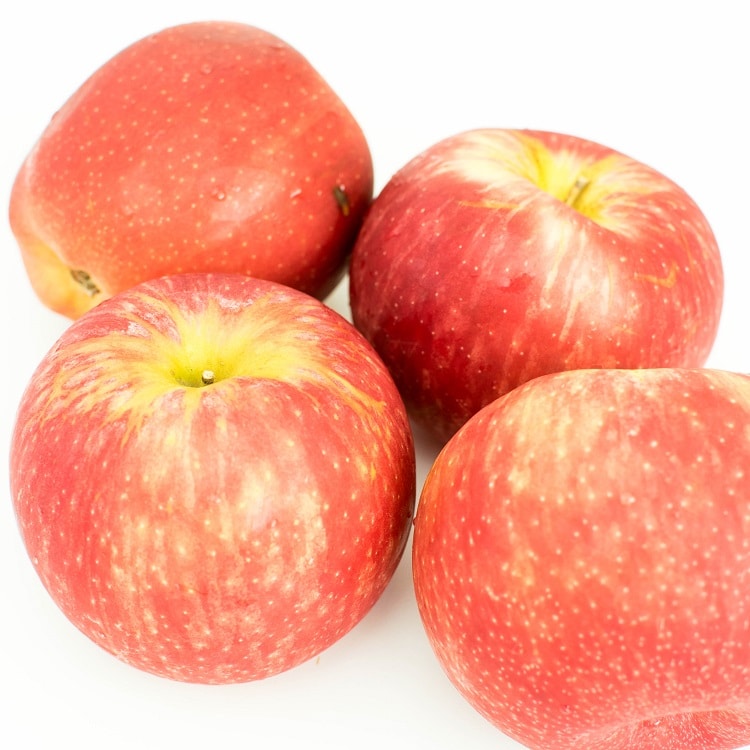 So, therefore, here I am with my new creation:
Ingredients for Apple Jam Recipe
Red delicious apples
Cinnamon powder
Cardamom powder
Ginger powder
Nutmeg
Brown sugar
Lemon juice
Chia seeds
Water
I have used all these easily available ingredients which you may buy from any grocery store. However, I have provided links to few of them for your convenience.
If you plan to buy from those affiliate links, then I get a small commission which in turn encourages me to bring more delicious recipes for you all.
Ingredients notes:
Apples – they are Fall fruits with lots of health benefits. Moreover, they are the star of my recipe.
Cinnamon powder – it gives a nice hint of sweetness due to which we can use a bit less sweetener.
Cardamom powder – it gives a surprisingly nice flavor to this jam.
Nutmeg – it gives a nice Fall spice aroma and adds to its taste as well.
Ginger powder – this adds a bit tart to this recipe in order to balance out the flavors.
Brown sugar – it is less processed as compared to the white sugar. Moreover, it gives this recipe are thicker base with a more subtle fall color.
Chia seeds – it adds fiber, protein and omegas to this recipe. It also absorbs liquid and gives it a jelly kind of texture and is a healthier option than any other ingredient used to add texture to the jam recipes.
So, you must have realized that I have made it so simply, quickly and absolutely doable. With just few easy ingredients you can enjoy this recipe of apple jam at home with your loved ones.
If you are looking for a variation then I like this recipe from The View from Great Island. She has minimum ingredients and yet looks so beautifully golden.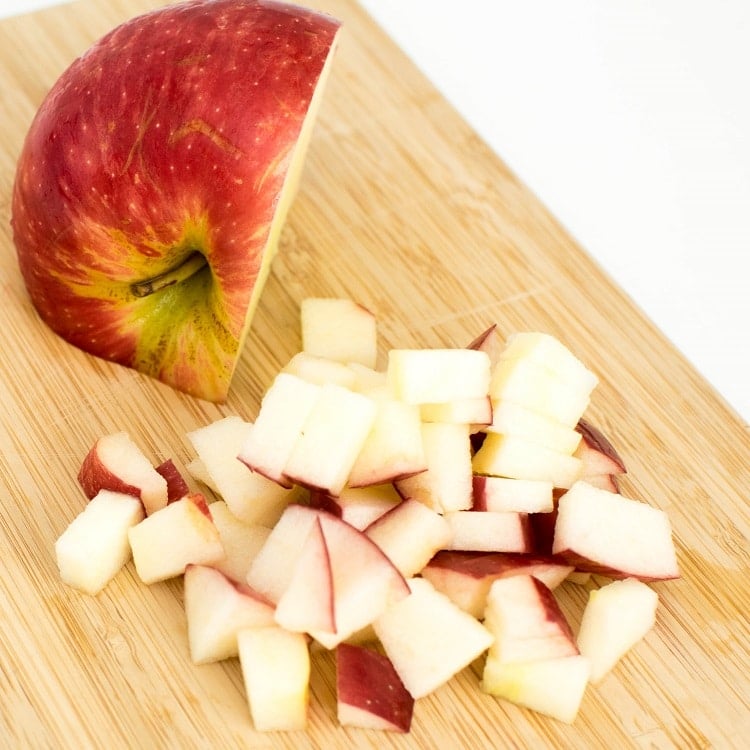 How to make Apple Jam Recipe
Firstly, I combined chopped apples, with the spices and brown sugar in a saucepan and cooked until some liquid was released.
Secondly, I added lemon juice to it followed by chia seeds and then I cooked them again.
Next, I added some water and cooked covered for few minutes until the apples were soft.
Thereafter, I mashed them in the sauce pan itself with a food masher.
Afterwards, I blended it in a blender to get a smoother texture.
Then, I spooned it out again in the same saucepan and cooked again for 1-2 minutes.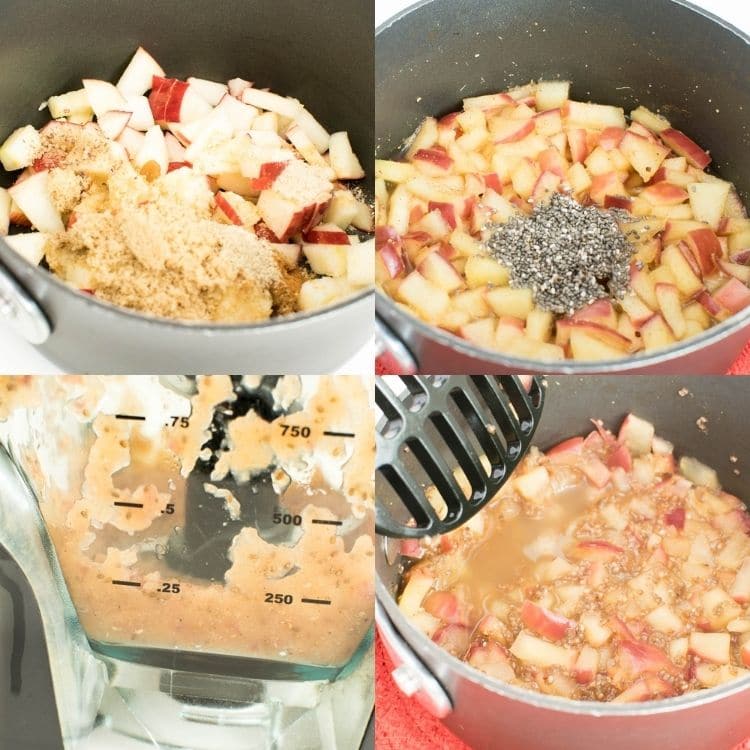 Lastly, I let it cool down to room temperature and stored in a glass container in the refrigerator.
We all love to enjoy this with morning breakfast especially on our crisp toast. The salty taste of toast and the mild sweetness for this jam absolutely makes our mornings delicious and special.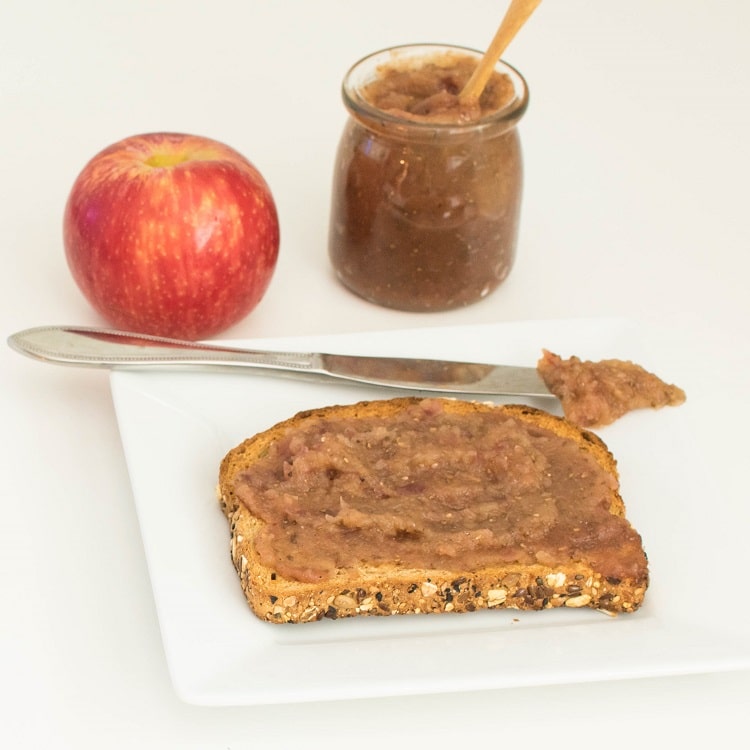 Expert tips:
Make sure to chop the apples very fine so that they are well cooked and absorbed in the flavors.
Red delicious apples work best for this recipe. This helps us in using minimum sweetener since the apples are naturally sweet.
While cooking apples keep a constant watch so as to avoid any burning or over cooking.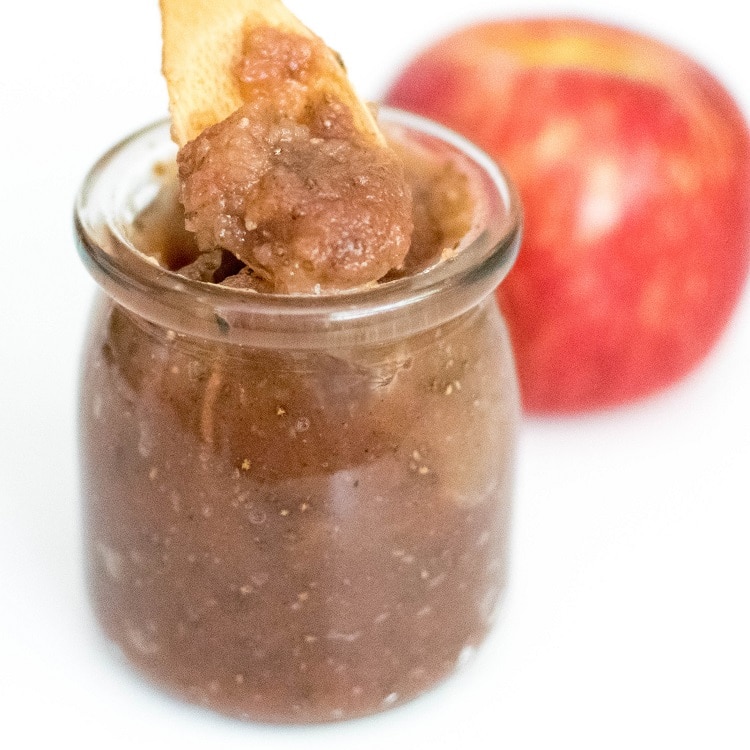 Therefore, with just few simple techniques your family can enjoy this delicious homemade apple jam. It's a hassle-free recipe that uses less than 10 ingredients.
Apple Jam Recipe FAQs
How long do they last?
They can be refrigerated in an air tight glass container for about 2-3 weeks.
How do these tastes?
It has a nice fresh flavor of apples and a subtle taste of Fall spices and mildly sweetened with a hint of tang.
Is it healthy?
I have made this apple jam with fresh and organic ingredients which are mostly whole foods expect brown sugar which is minimally processed. By adding chia seeds, I endeavored to add a bit of protein as well. Therefore, this apple jam is healthy and absolutely kid friendly.
What kind of apples should I use for this recipe?
Red delicious apples work best for this recipe because that way apples are naturally sweet and we use less sweetener. Any other apple may increase the tangy taste of this jam due to which we may have to adjust the sweetener to bigger measurement.
How do I do the canning process?
In this recipe I have not used any canning process. It's a recipe that we can enjoy fresh for few weeks. So, I would recommend making this in small batches frequently. Moreover, it hardly takes about 20 minutes to make this jam so therefore, a simple glass jar would work here.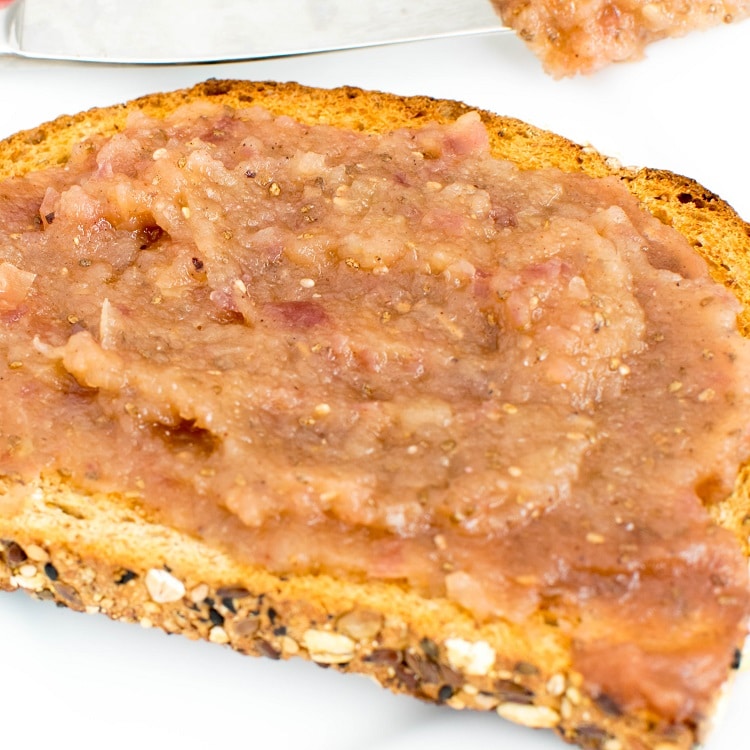 You may also like:
Strawberry Jam
Blueberry Jam
Other apple recipes that you might like to explore:
Peanut Butter Apple Pancakes
Apple Buckwheat Chocolate Chip Cookies
Pan Seared Apple Almond Cake
Apple Sauce Pumpkin Cookies
Spiced Apple Carrot Soup
Apple Oatmeal Cupcakes
Did you make it?
If you get a chance to make this recipe then please leave your feedback in the comments below along with the ratings. In addition, you may tag @kiipfit on Instagram with your recipe images because we would love to see what you cooked.
If you desire to explore more delicious recipes of mine then you may check out my cookbooks.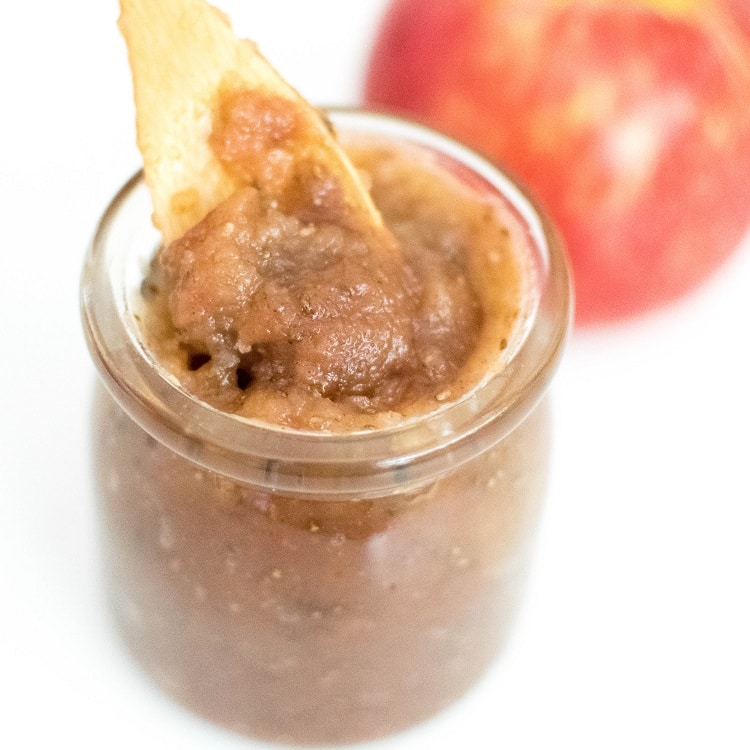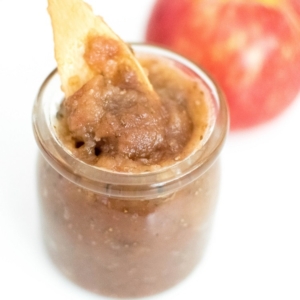 Print Recipe
Apple Jam Recipe
This easy homemade Apple Jam recipe is made with fresh ingredients and has a nice color to it with a delectable taste of Fall spices. It has a beautiful jelly like texture and has a pinch of health from the chia seeds.
Ingredients
2

large

red delicious apples

(finely chopped)

1/4

tsp

cinnamon powder

1/4

tsp

cardamom powder

1/2

tsp

ginger powder

1/4

tsp

ground nutmeg

1/4

cup

packed brown sugar

1

tsp

lemon juice

2

tsp

chia seeds

3/4

cup

water
Instructions
In a saucepan combine chopped apples, cinnamon powder, cardamom powder, ginger powder, nutmeg and brown sugar. Turn on the flame at high and stir with a spatula until liquid is released (about 5 minutes).

Add lemon juice and stir again for 3-4 minutes at medium-high flame. Then add chia seeds and mix well.

Add water and cook covered at low-medium for 5-7 minutes or until the apples are soft. Open the lid and mash them in the saucepan with a food masher as much as possible. Cook again at low flame while stirring continuously until all the liquid is almost absorbed but not completely dry.

Now, blend it in a blender/food processor as smooth as possible ( do not overdo this step).

Spoon it out again in the same saucepan and cook again for 1-2 minutes or for couple of boils at medium flame. Stir nicely and turn it off. Remove from the flame and let it cool down to room temperature. Store it in a glass jar and serve or refrigerate.
Notes
While cooking these apples make sure to keep a constant watch so that they do not stick to the bottom of the pan and are burned.
This recipe can be refrigerated for about 2-3 weeks in a glass jar.
This recipe makes about 3/4 cup and the serving size is about 1 tbsp per person. 
Nutrition
Calories:
42
kcal
|
Carbohydrates:
5
g
|
Protein:
1
g
|
Fat:
1
g
|
Saturated Fat:
1
g
|
Sodium:
2
mg
|
Potassium:
48
mg
|
Fiber:
1
g
|
Sugar:
5
g
|
Vitamin A:
24
IU
|
Vitamin C:
2
mg
|
Calcium:
8
mg
|
Iron:
1
mg