This vegan Moroccan Tempeh Mac and Cheese recipe is a family favorite comfort food. Its creamy and cheesy yet high in protein. It is absolutely a delight to the taste buds and yet has an added health to it.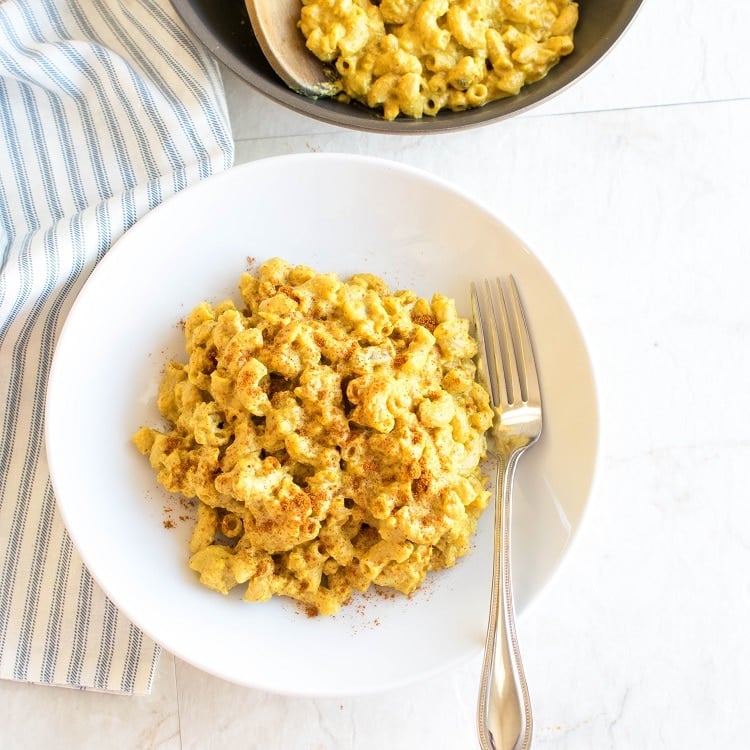 Mac and cheese is definitely the first thing that comes to my mind when I am looking for a comfort food.
Pasta anyway is my first preference over any food. Even though its high in carb I try to add health and nutrition to it. Mostly, I grab the whole grain pasta so I am a little happy in my mind.
For some time now, I have been eating store bought mac and cheese. They absolutely taste delicious and outstanding. However, I have been looking to add some vegan protein to it. Thereafter, I wanted to add some different flavor to it.
Basically, I wanted to experiment it with a variety of spices and proteins. I must have experimented like 10 times. When I finally settled with the ingredients like tempeh and moroccan spice I knew I got it.
However, I had to test this recipe 3 times to come to the right consistency and the exact taste that I was looking for. Anytime I tested this recipe I could not stop myself from devouring a bowl of it.
Infact couple of times I even ate it for breakfast…. hahaha…. that's me.
So, now, I am here to share this awesome vegan mac and cheese recipe with you all.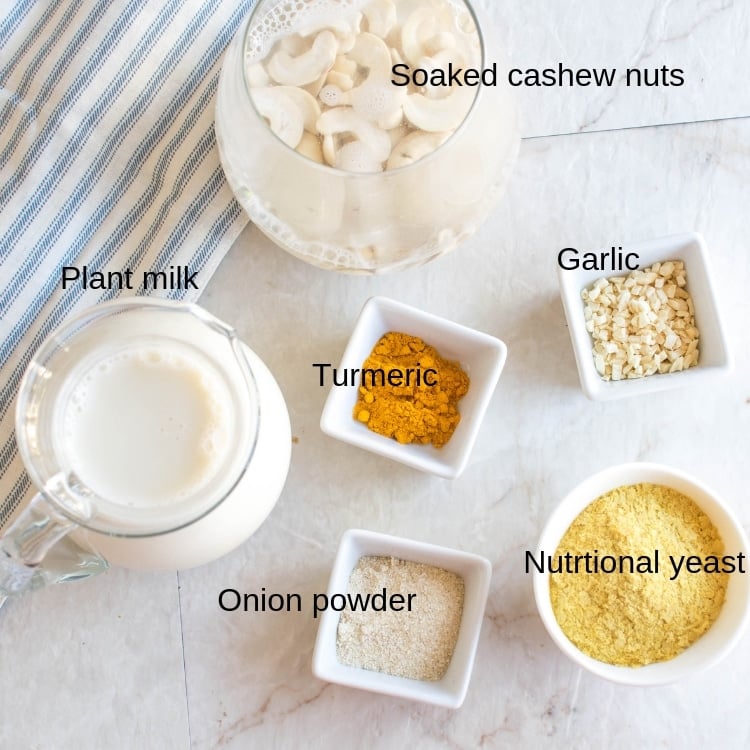 Ingredients for Moroccan Tempeh Mac and Cheese
Original tempeh
Moroccan spice mix
Cashew nuts
Onion powder
Dried garlic
Nutritional yeast
Turmeric powder
Plant milk
Olive oil
Whole grain elbow pasta
Pasta water
Salt
We usually have most of the ingredients in our kitchen. Moroccan spice mix is easily available in any grocery store in the spice section.
However, I have provided links to few of them here for your convenience. If you plan to buy from these affiliate links then I get a small commission which in turn encourages me to bring in more delicious recipes for you.
Ingredients notes:
Tempeh – it is fermented soy product. It is rich in protein and an extremely versatile ingredient.
Cashew nuts – this makes the base of the cheese sauce because it helps in enhancing its creamy texture.
Nutritional yeast – it adds to its cheesy flavor along with some nutrition to it.
How to make Moroccan Tempeh Mac and Cheese
Firstly, I boiled tempeh and crumbled it.
Secondly, I combined it with Moroccan spice mix and salt. Then, I kept it aside.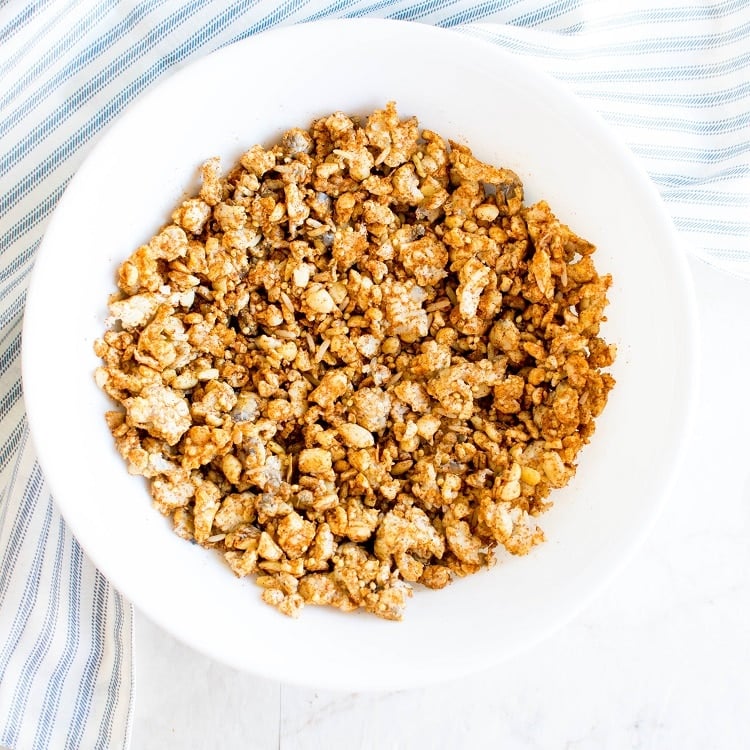 Next, I blended all the ingredients of the vegan cheese sauce until it was creamy and smooth.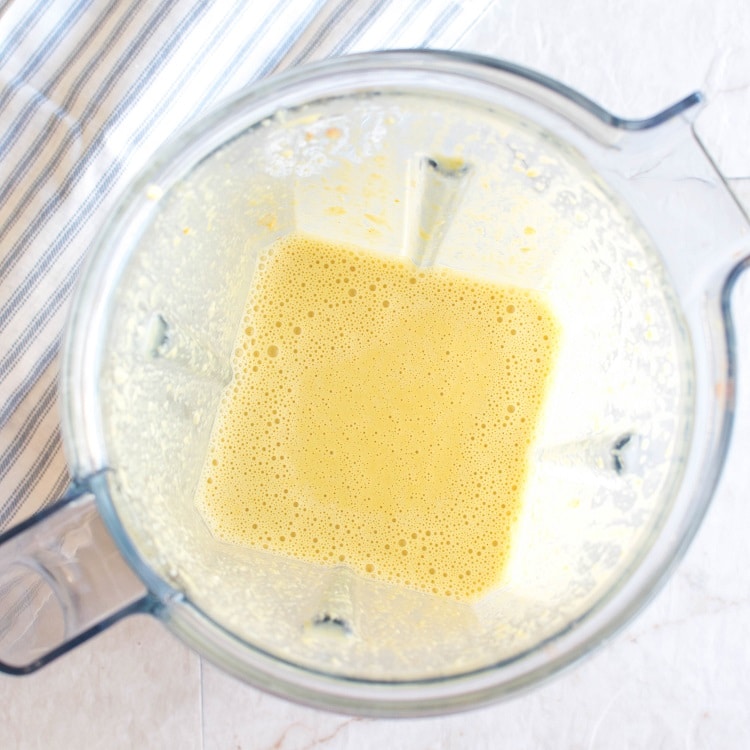 Thereafter, I heated oil in a nonstick pan and sautéed marinated tempeh in it.
Afterwards, I tossed in boiled pasta in it.
Lastly, I poured in the blended cheese sauce and mix it well.
This vegan mac and cheese came out super delicious and outstanding. My entire family devoured every bit of it.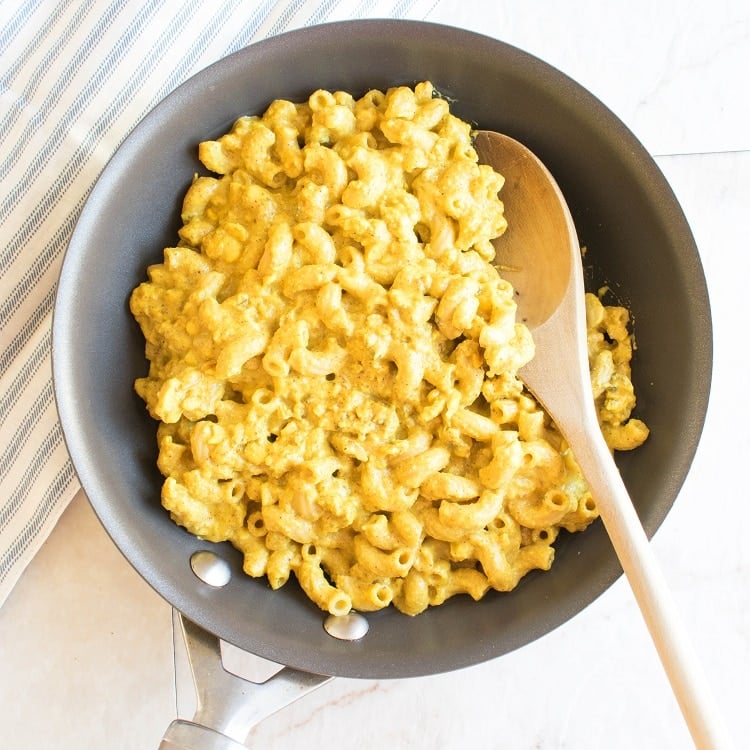 I can assure you that this easy Mac and Cheese recipe is going to win your every family member.
Expert tips:
Make sure to boil the tempeh before marinating it so as to reduces its strong bitter flavor.
Blend the sauce while the pasta is boiling.
Moroccan Tempeh Mac and Cheese FAQs
How long does it last?
This taste best when served immediately. However, you may refrigerate the leftovers to be used the next day. It might absorb all the liquid so put little dairy free milk to it while warming up to get your desired consistency.
Is it healthy?
Tempeh is very nutritious and high in protein. Even though past is high in carbohydrates but I used whole grain pasta in order to increase its fiber consistency. It is moderately healthy and can be enjoyed frequently.
How can I prep for it ahead of time?
You may marinate tempeh ahead of time and blend the cheese sauce. When ready to serve simply cook the pasta and follow the steps to assemble.
You may also like:
Baked Cashew Cream Vegetable Pasta
Did you make it?
If you get a chance to make this recipe then please your feedback in the comments below along with the ratings. In addition, you tag @kiipfit on Instagram with your recipe images because I love to see what you cooked.
If you desire to explore more of my delicious recipes then you may checkout my cookbooks.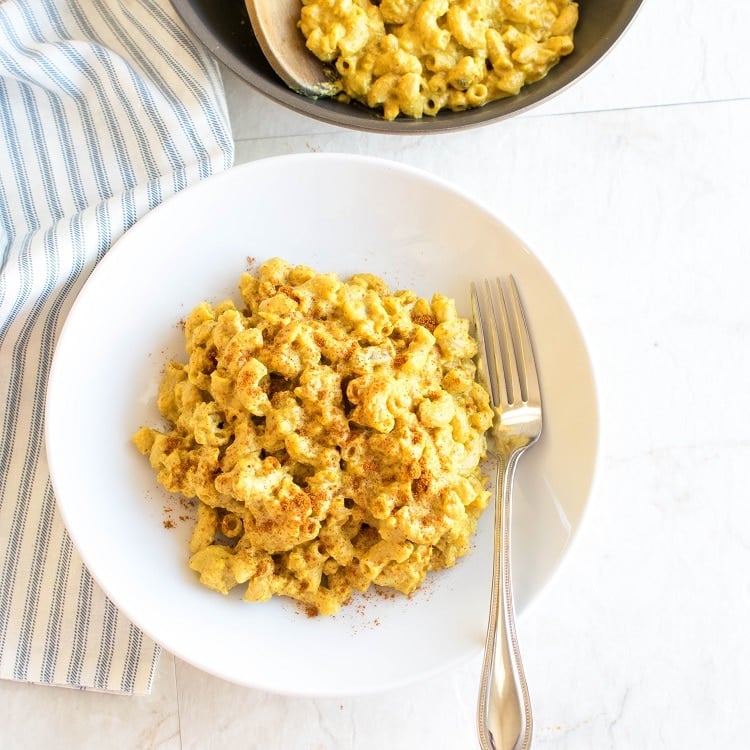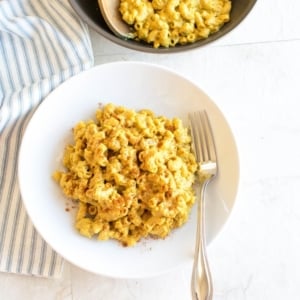 Print Recipe
Moroccan Tempeh Mac and Cheese
This vegan Moroccan Tempeh Mac and Cheese recipe is a family favorite comfort food. Its creamy and cheesy yet high in protein. It is absolutely a delight to the taste buds and yet has an added health to it.
Ingredients
For mac and cheese
1

tbsp

olive oil

3

cups

whole grain elbow pasta

(cooked)

1/4

cup

pasta water

Salt as per taste
Instructions
In a saucepan boil water. As soon as the water boils add sliced tempeh to it. Turn off the flame and let tempeh soften a bit.

Drain the water and let tempeh cool down. Once cooled crumble tempeh.

In a mixing bowl add crumbled tempeh, moroccan spice mix and salt. Mix it with a spoon and keep it aside.

Soak cashew nuts in warm water for 5-7 minutes. Then drain it.

In a blender combine all the cheese sauce ingredients and blend it until smooth. (the consistency at this point will be slightly thin). Keep it aside.

Heat oil in a nonstick pan.

Saute tempeh mixture in it for 3-4 minutes or until you get the aroma of the spice.

Immediately toss in cooked pasta.

Now, pour the cheese sauce, pasta water and salt over it. Mix well and turn off the flame.
Notes
For pasta water – after the pasta is cooked while draining it preserve ¼ cup of its water and keep it aside. 
This recipe tastes best when served immediately.
It can be refrigerated for 2-3 days in an air tight container. The pasta will thicken quite a bit but will taste equally good. To loosen the pasta all you need to do is take the pasta in a warm pan add some plant milk and adjust salt. At the first boil turn off the flame.
Nutrition
Calories:
354
kcal
|
Carbohydrates:
36
g
|
Protein:
20
g
|
Fat:
16
g
|
Sodium:
1
mg
|
Potassium:
64
mg
|
Iron:
0.3
mg