When its white snowy winters outside I crave for soups to keep me warm, satisfied and happy. I love soups especially if its persimmons soup. Persimmons are fall – winter juicy flavorful fruit with lots of nutrients. I love to dig my teeth in persimmons and enjoy the dripping sweet juices which satiate and satisfy not only the taste buds but also give a sense of nourishment. Persimmons are a good source of Vitamin C and have valuable B-complex vitamins, are high in dietary fiber and minerals. This fruit originates from East Asia and is specific to China.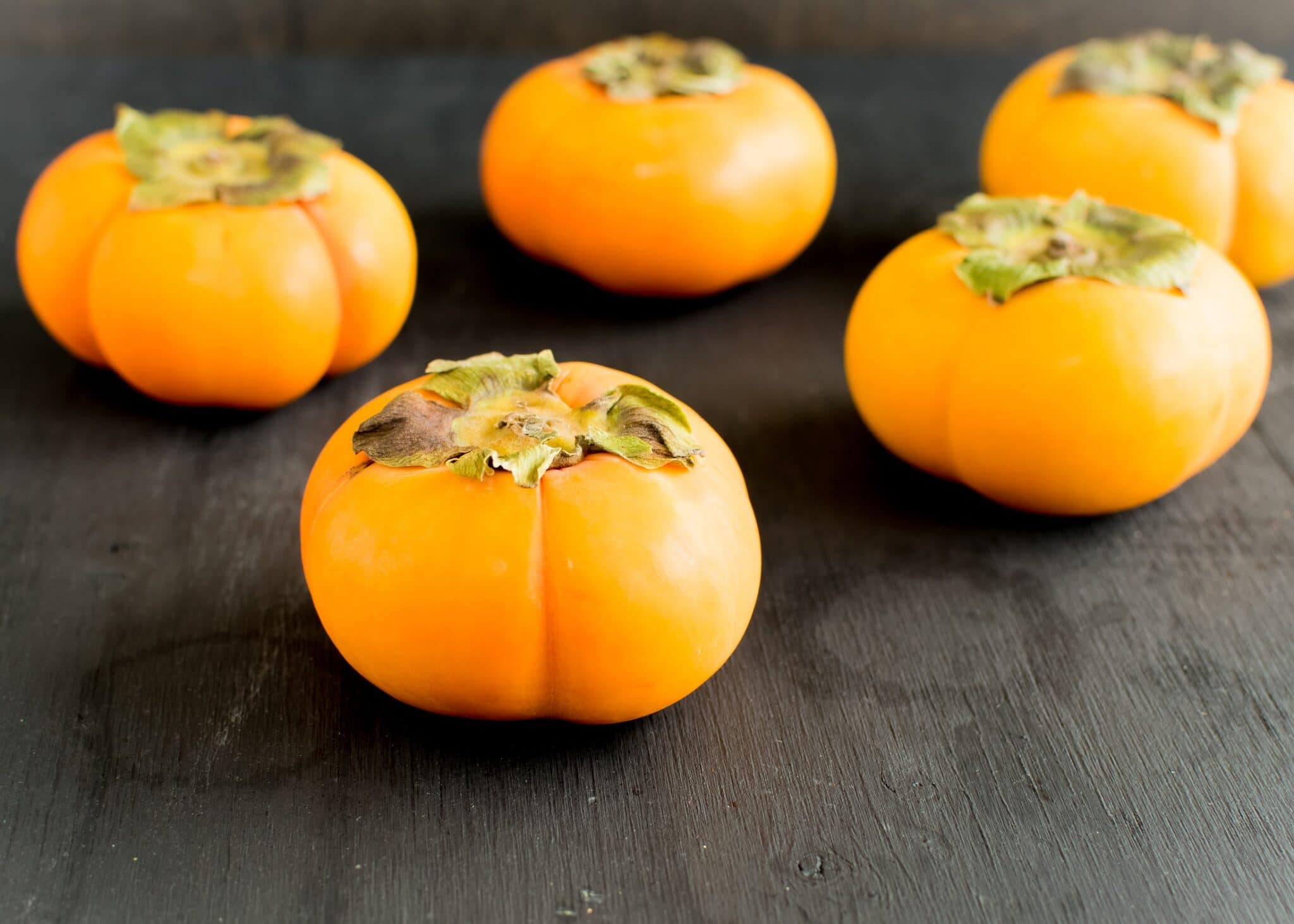 Black rice is one of my favorite carbohydrates because it is extremely high in antioxidants and fiber. It is one of the nutritious carb indulgent and tastes delicious when cooked properly. I used gluten free Forbidden Black Rice for this soup recipe but there are many varieties of back rice available in any Asian store.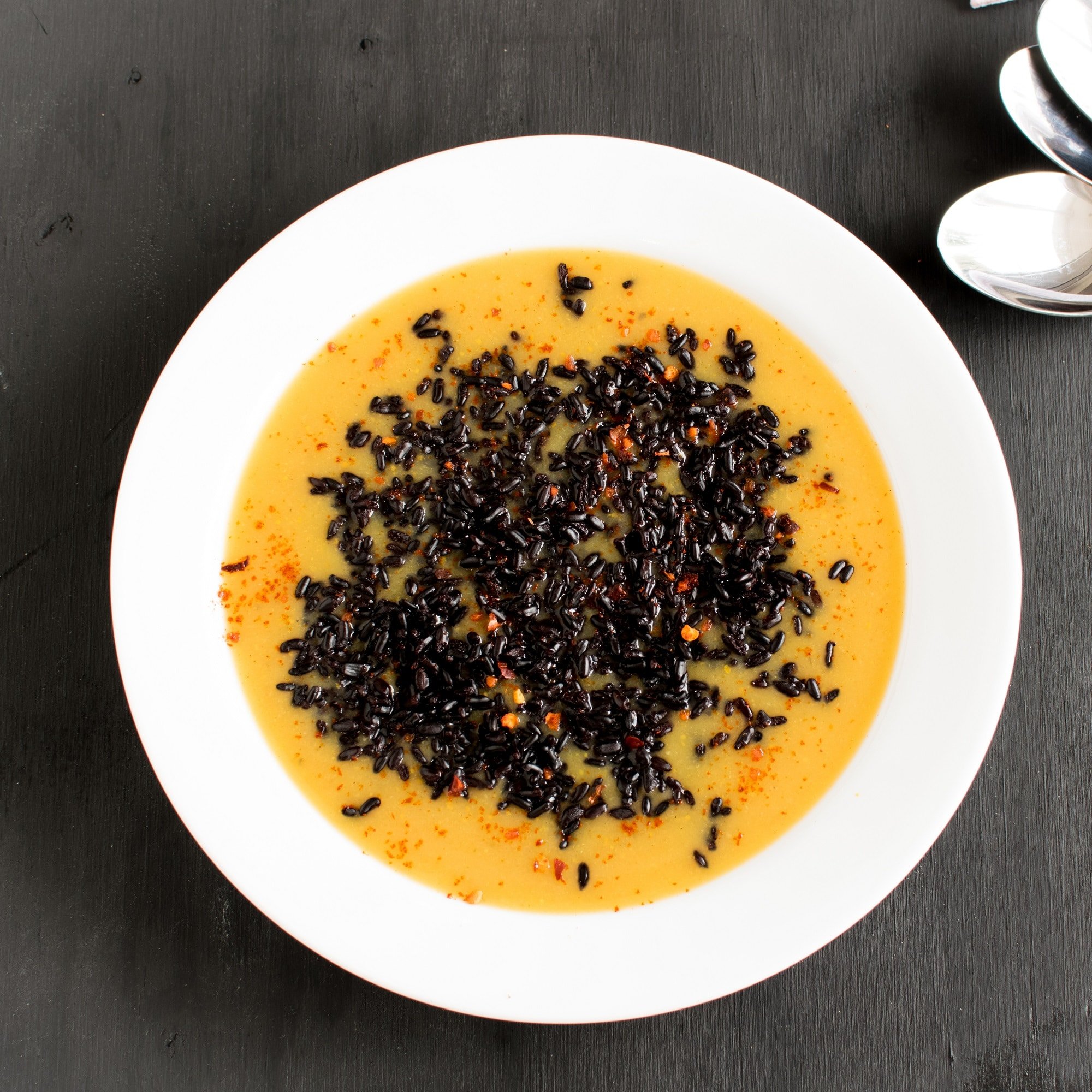 With Persimmons and Black Rice combined together into a soup and seasoned with simple herbs this Forbidden Black Rice Persimmons Soup turned out to be insanely delicious and my favorite winter meal. All the deliciousness in just one bowl ready in only 20 minutes is so perfect for cold nights. I loved this soup with my family snuggling together under the blanket on our warm couch and watching our favorite show and Yashvi dancing all around us. It was the best weekend night and Monday Blues didn't even hit us because we were so absorbed relishing this new soup and watching Yashvi happily playing and the beautiful show on the TV. We all went to bed satisfied and with smiling faces. The taste of this soup still lingered in my mouth and could not wait to share this recipe with you all.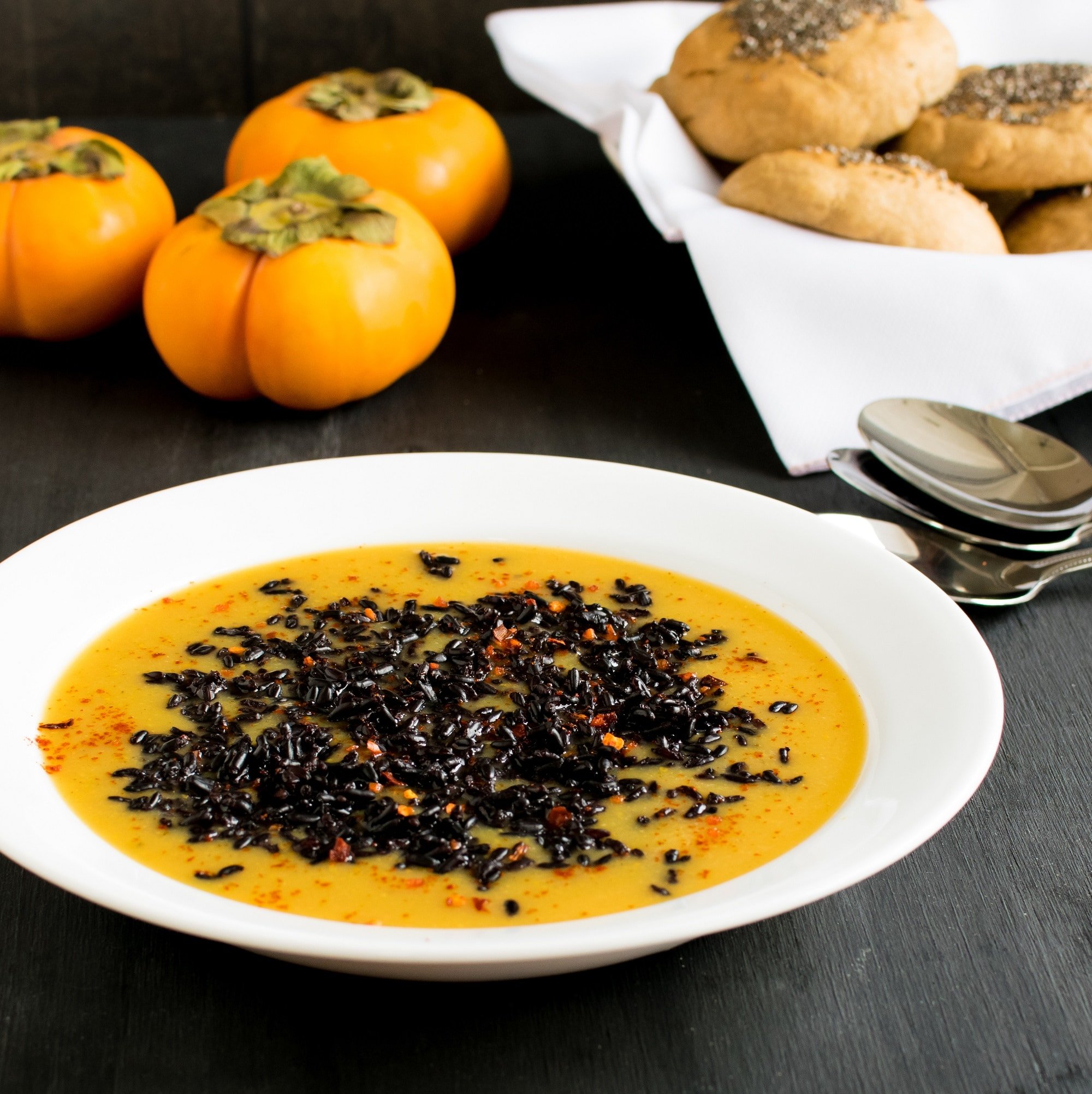 As the holidays are approaching our spirits are totally uplifted and I am so enthusiastic about creating new, unique and healthy recipes so that we can enjoy the festivities 'healthfully' 🙂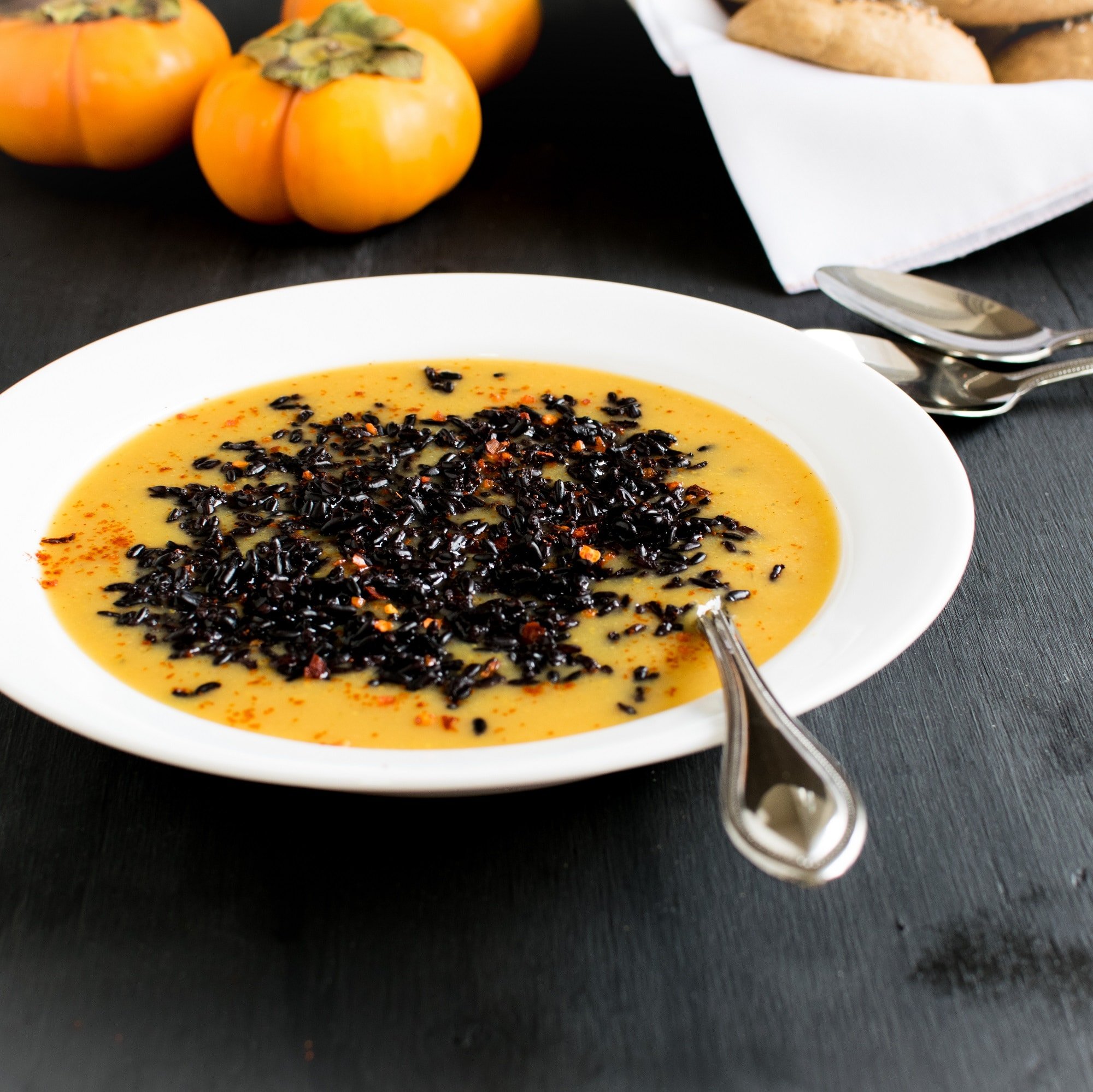 Forbidden Black Rice Persimmons Soup
Prep Time: 10 minutes
Cook Time: 10 minutes
Total Time: 20 minutes
Per Serving 255 calories
Fat 2 g
Carbs 55 g
Protein 5 g
Ingredients
1 cup black rice (dry)
1½ cups water
3 cups vegetable broth
2 whole persimmons (chopped and seed removed)
¼ tsp cardamom powder
¼ tsp ginger powder
¼ tsp cumin powder
½ tsp dried oregano
½ tsp sriracha seasoning powder
Salt according to taste
Instructions
In a saucepan combine water and black rice and cook on high until water starts to be absorbed. Simmer the flame and cook covered for few minutes until water is completely absorbed. Keep it aside.
In the meanwhile, in another saucepan combine vegetable broth and persimmons. Cook covered until persimmons are soft.
Add all the seasonings to it and cook for 30 seconds.
Turn off the flame and let it cool.
Blend it smooth and pour the soup back in the saucepan.
Stir in the cooked black rice and salt and it serve warm.