These perfectly baked Savory Kale Oatmeal Cups are nutritious and kid friendly. Its a make-ahead recipe and requires only 6 simple ingredients.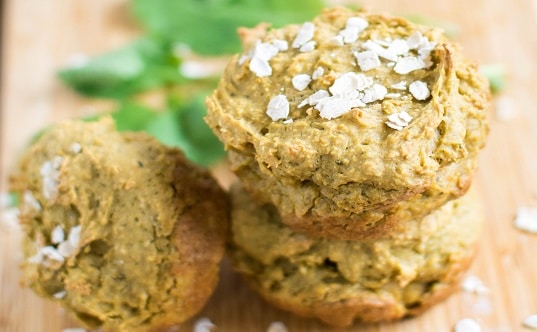 Oatmeal is a favorite breakfast for most of us and sneaking in the green into this whole grain makes it a hearty breakfast/brunch.
Why should we eat oatmeal? Because it's whole grain?
Yes, that is one reason but there are many more benefits of including oatmeal into our morning meals. It helps curb appetite thereby helping us to make right choices of food throughout the day , decreases risk of colon cancer and helps maintain cholesterol levels and are super versatile and easy to cook.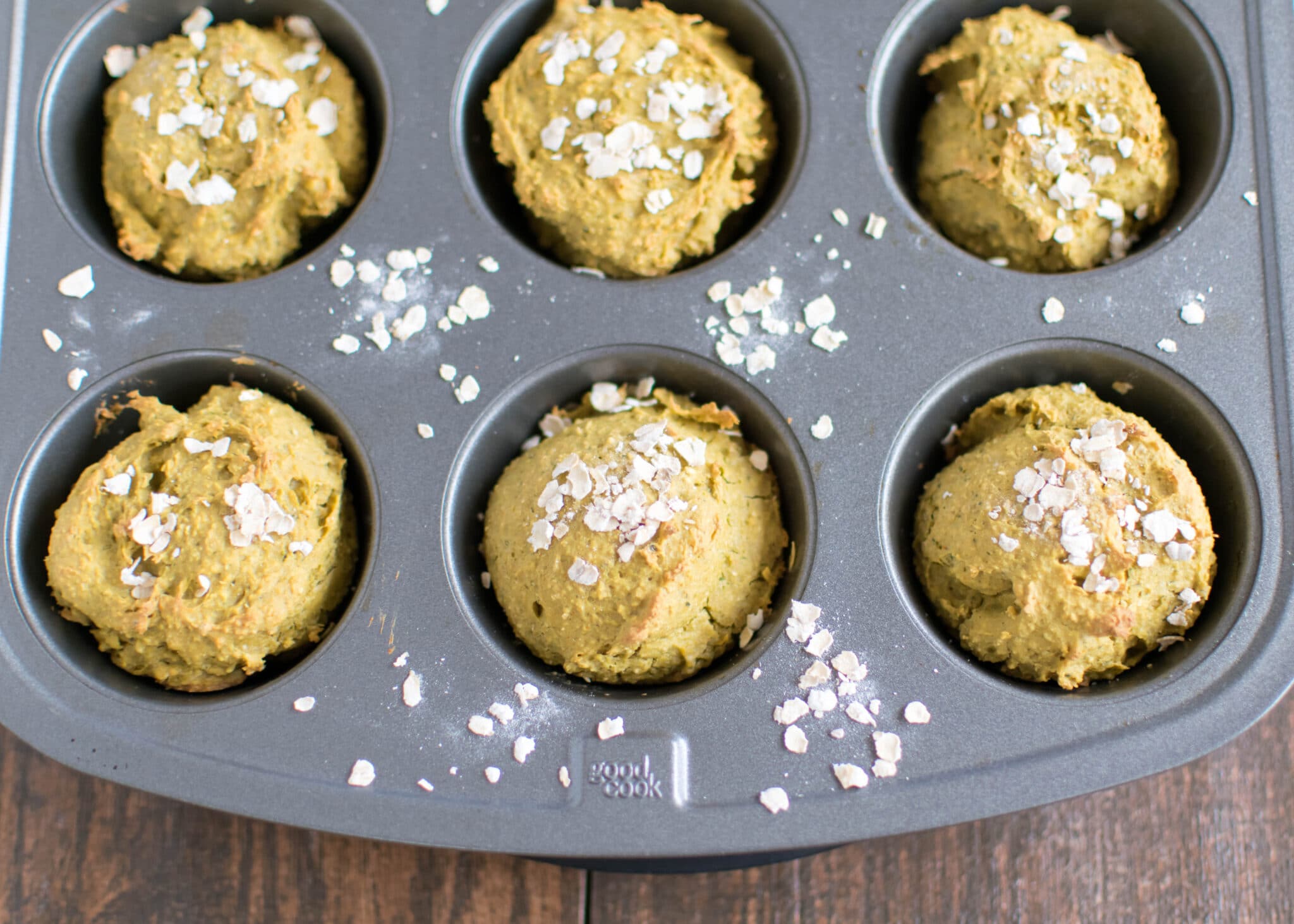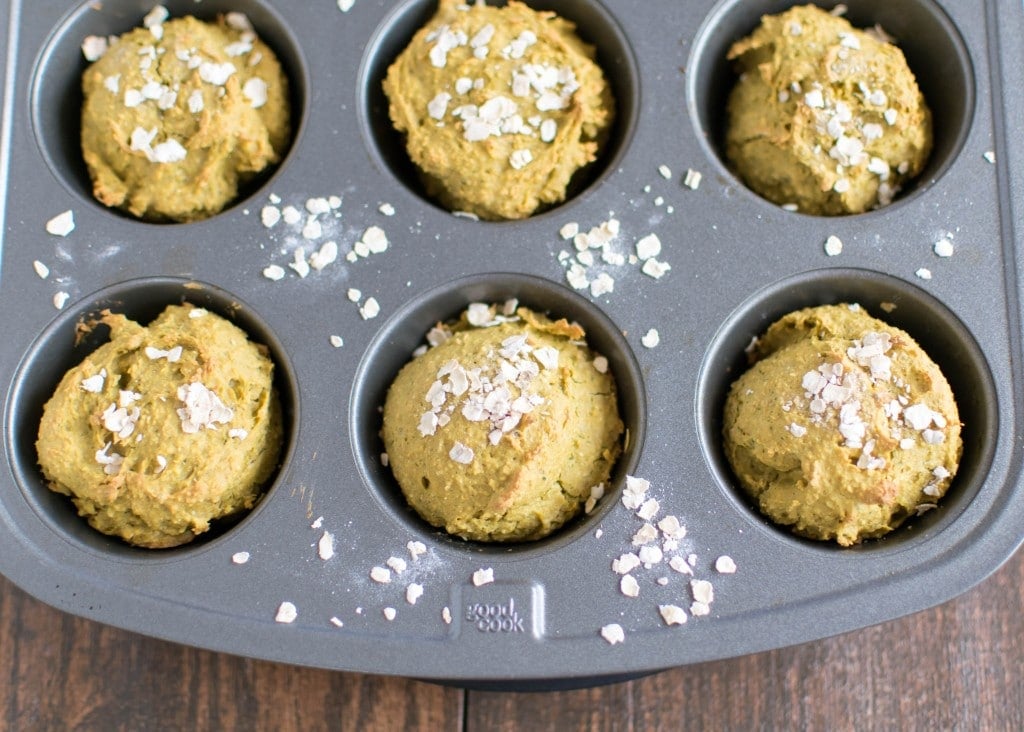 Usually we eat sweet oatmeal and these days we see lots of dessert recipes with oatmeal but usually I prefer salty breakfast. (Okay, except pancakes. Those are my favorite irresistible breakfast other than that I like salty meals in the morning.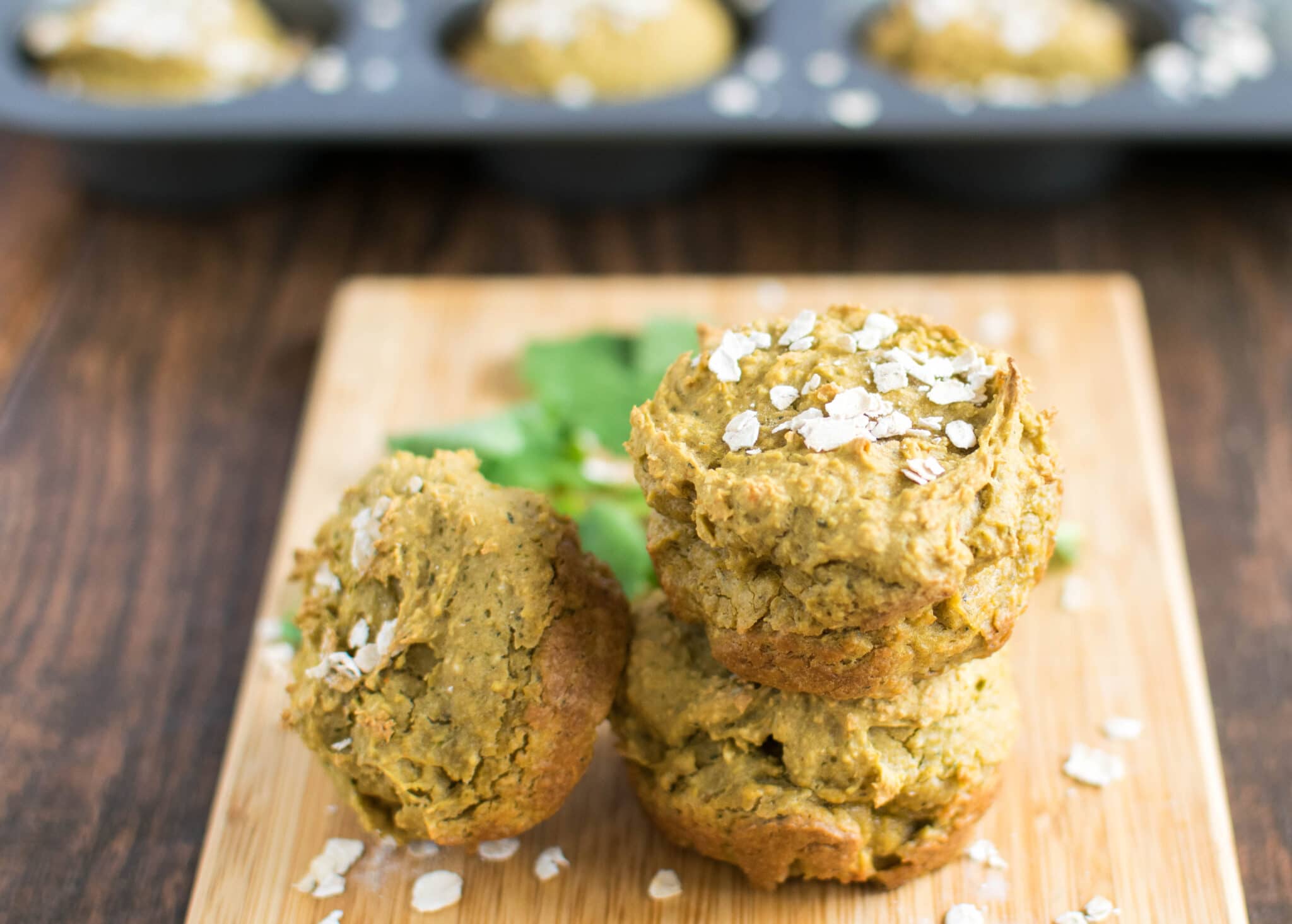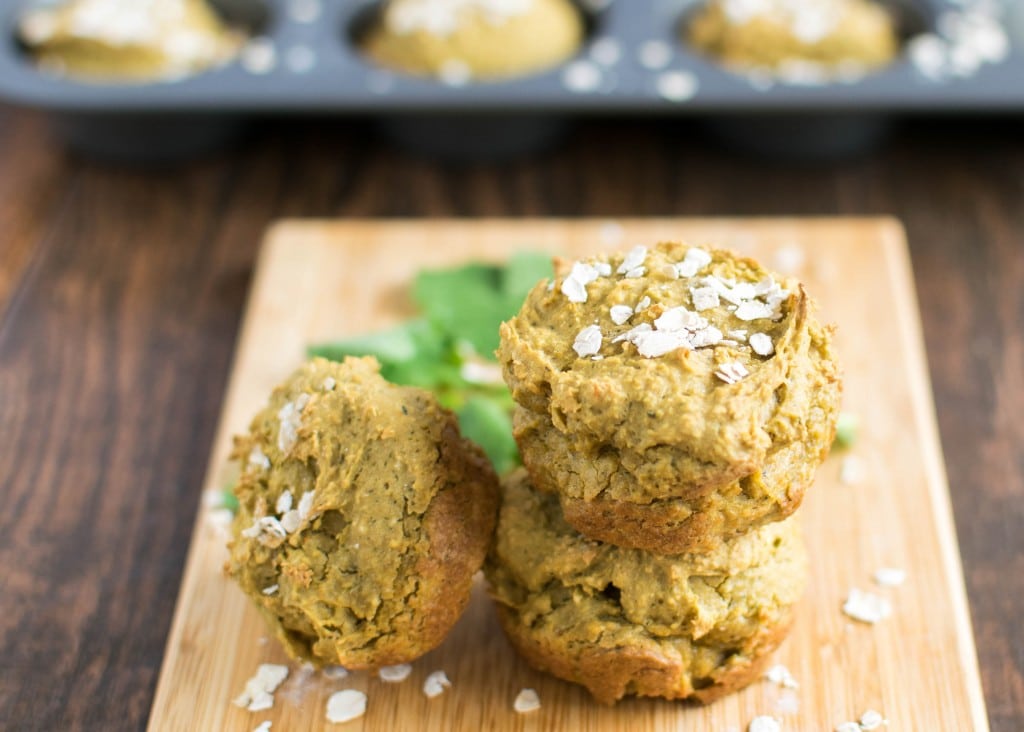 Like most of us, I also prefer eating my greens during the day or evening, and mornings are usually eggs and tea and some toast or just plain oatmeal. But this time while baking these oatmeal cups I really wanted to include this nutrient dense green leafy vegetable – KALE into my breakfast. I also thought that it would be a great idea to sneak in some greens into my family's diet and to start with it, mornings are the best time.
A good nutritious breakfast keeps everyone happy all day!! 🙂
Ingredients for Savory Kale Oatmeal Cups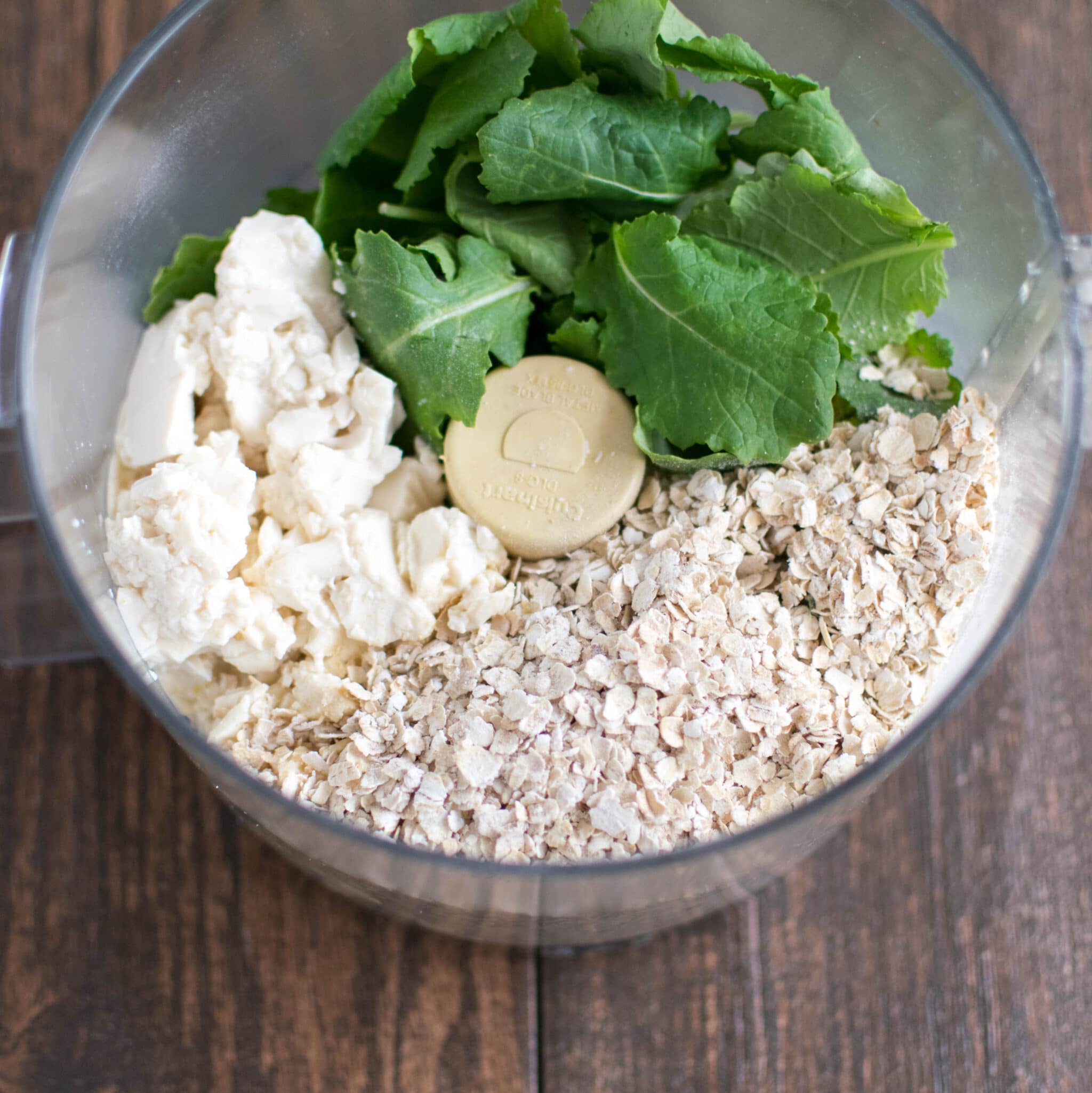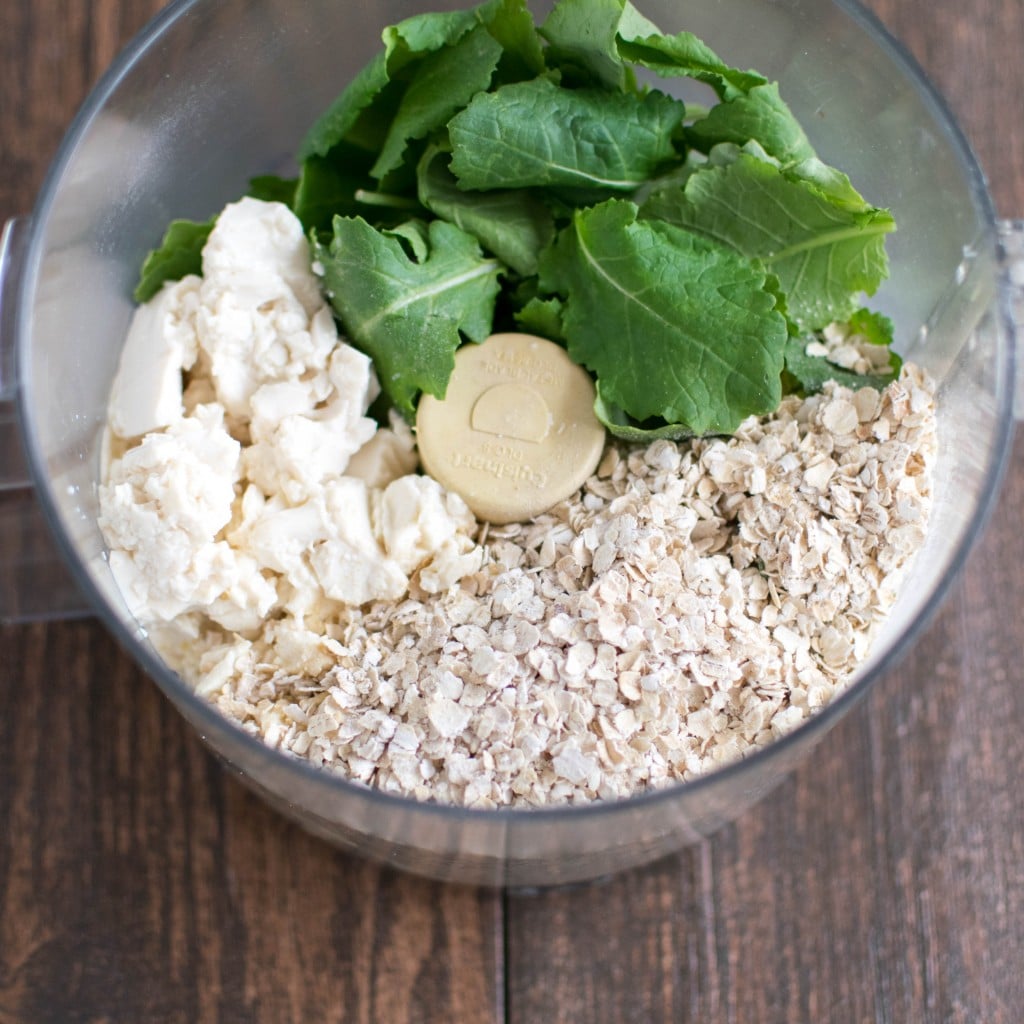 With this thought and a smile I went ahead to bake Savory Kale Oatmeal Cups. I used quick oats for quick cooking since mornings are always hectic but you may use old fashioned/steel cut oats of your choice as long its plain in flavor. To add calcium and protein in this healthy whole grains I added silken tofu and my favorite super food green leaves kale and flavored it with sriracha sauce. (I love adding sriracha sauce in most of my dishes. It gives a wonderful and soothing flavor to my recipes. 🙂 .
How to make Savory Kale Oatmeal Cups
Firstly, I whipped these ingredients in the food processor.
Secondly, I baked these cups in the muffin tray and placed it in the preheated oven for 15 minutes.
Lastly, we enjoyed these healthy beauties with ketchup.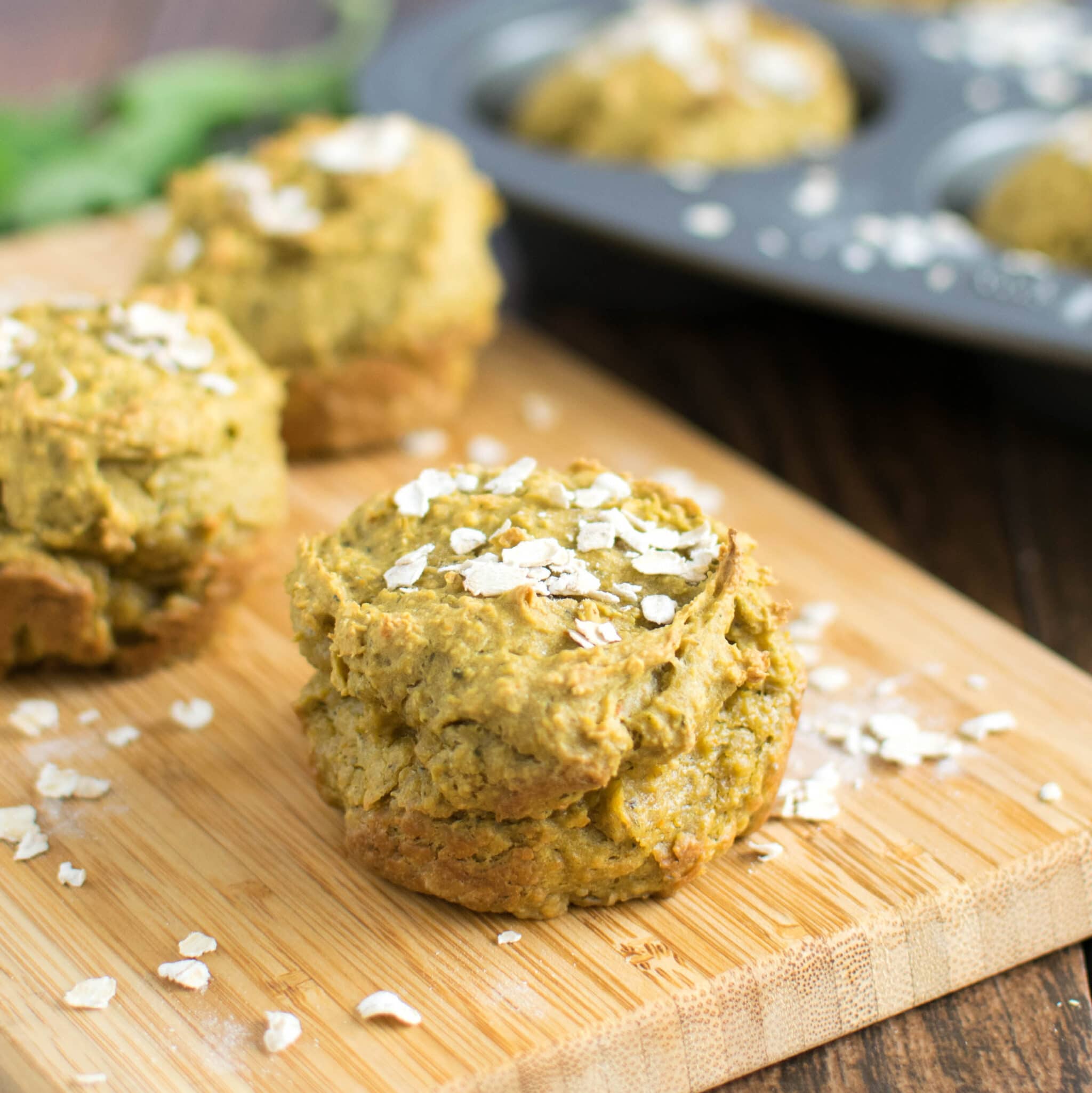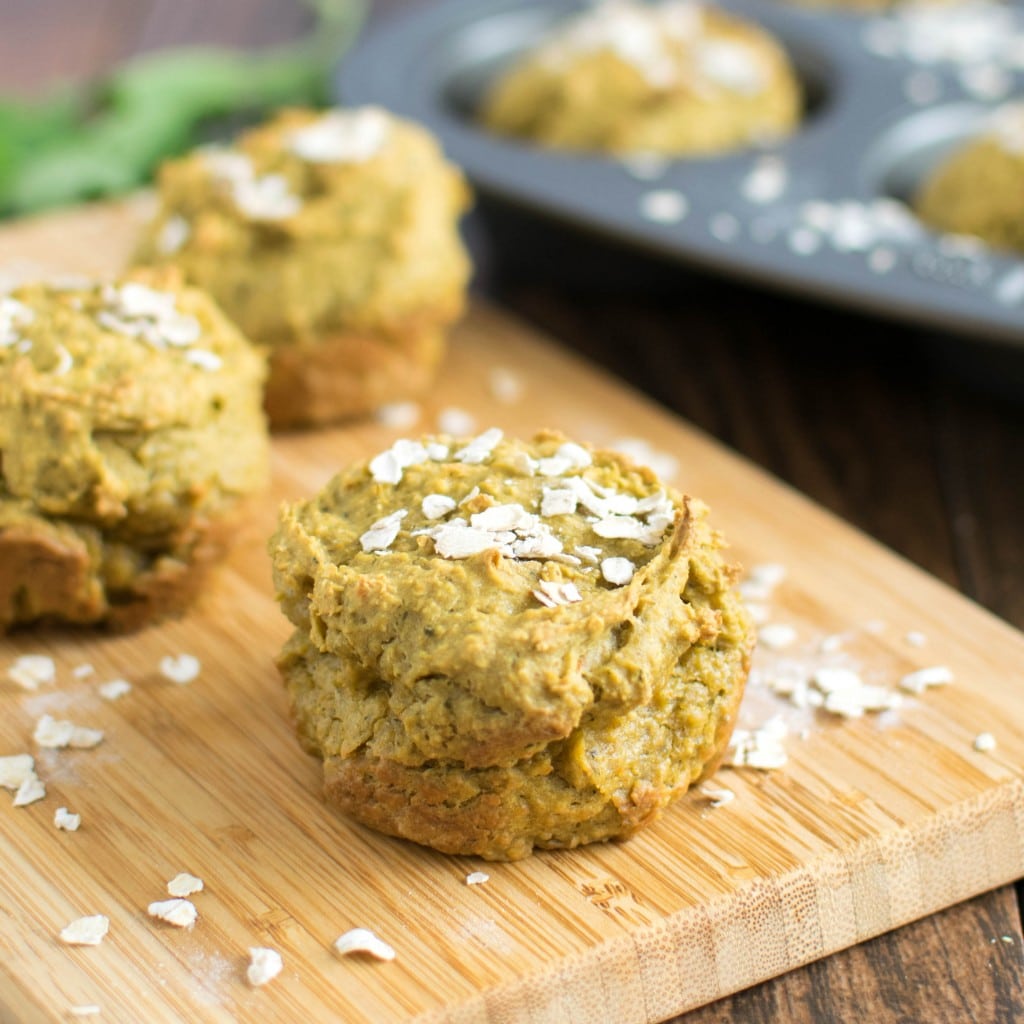 Guess what! My above statement turned out to be true. We were all happy throughout the day after the healthful and nourishing breakfast. 🙂
You may also like:
Carrot Oatmeal Breakfast Patties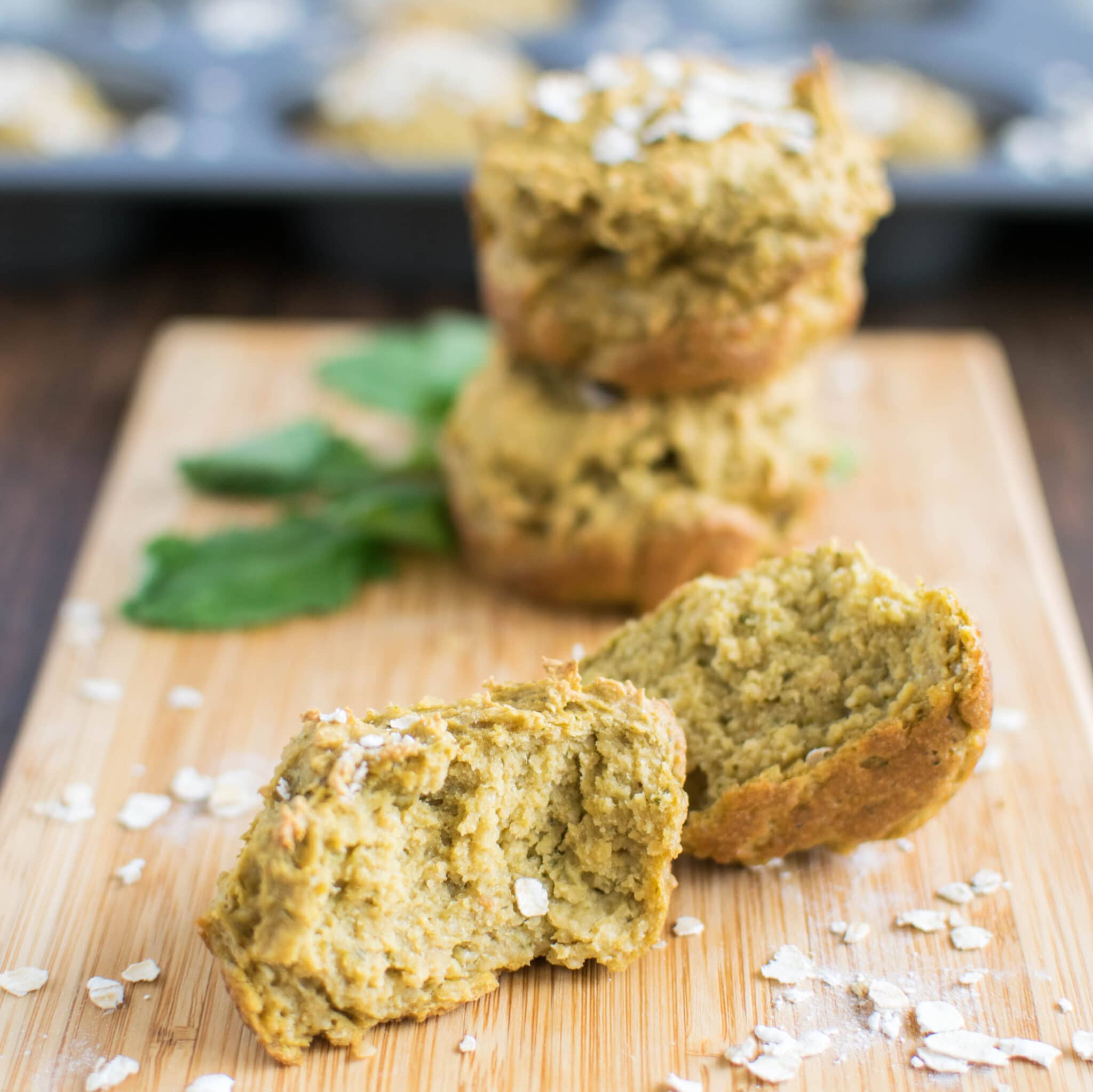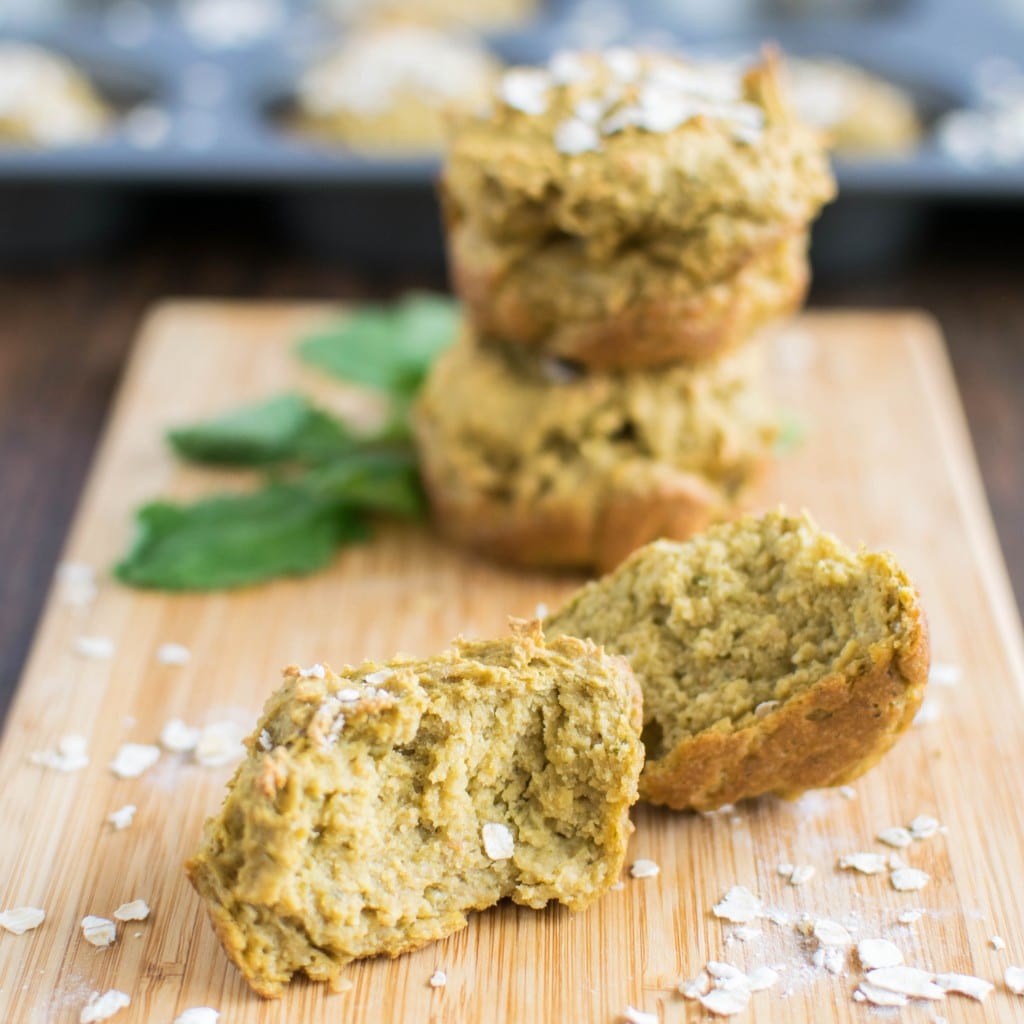 Did you make it?
If you get a chance to make this recipe then please leave your feedback in the comments below along with the ratings. In addition, you may tag @kiipfit on Instagram because we would love to see what you cooked.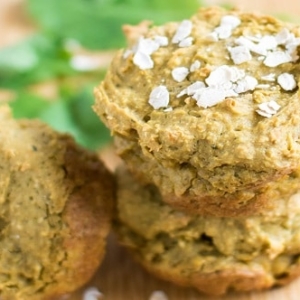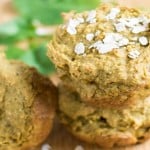 Print Recipe
Savory Kale Oatmeal Cups
These perfectly baked Savory Kale Oatmeal Cups are nutritious and kid friendly. Its a make-ahead recipe and requires only 6 simple ingredients.
Instructions
Preheat oven at 425 degree Fahrenheit and prepare a muffin tray by greasing it.

Combine all the ingredients in a food processor and process until smooth.

With an ice cream scoop spoon the batter into the prepared muffin tray and bake in the middle rack for 15-17 minutes or until the tester comes out clean.

Take the tray out of the oven and serve warm with ketchup.
Notes
Its a make ahead recipe and can be refrigerated for 3-4 days in an air tight container. Simply microwave before consumption. 
Nutrition
Calories:
258
kcal
|
Carbohydrates:
39
g
|
Protein:
13
g
|
Fat:
6
g
|
Saturated Fat:
1
g
|
Sodium:
433
mg
|
Potassium:
207
mg
|
Fiber:
3
g
|
Sugar:
1
g
|
Vitamin C:
2
mg
|
Calcium:
31
mg
|
Iron:
2
mg