Nothing can beat fresh homemade peanut butter. The creamy ooey gooey peanut butter tops the entire food chart for me. Whenever I make peanut butter at home I can hardly save it for a week. It vanishes with a blink of an eye. We all love it and are super crazy peanut butter lovers. 🙂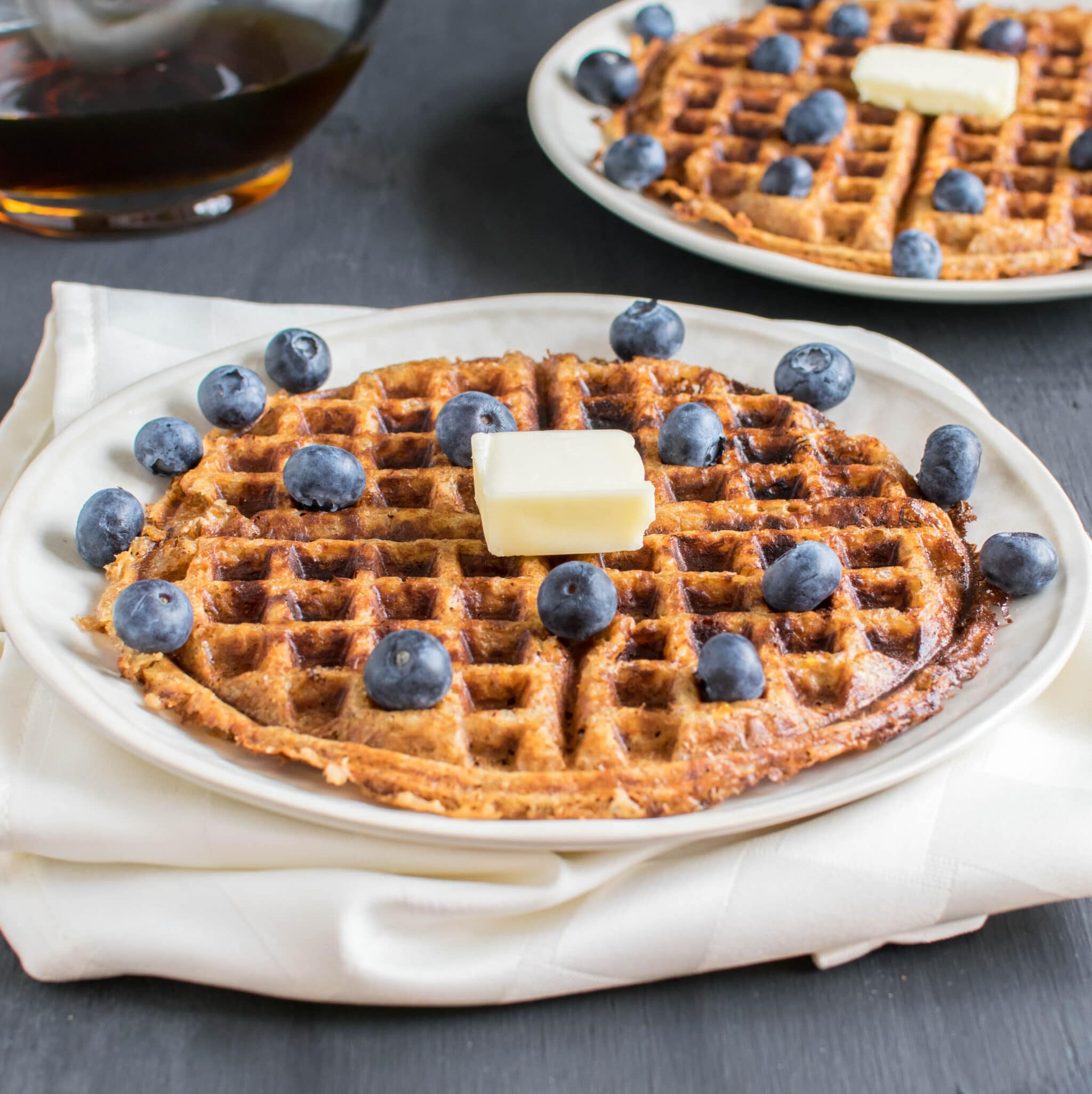 Bulgur – it is a kind of dried cracked wheat made mostly of durum wheat. It is high in protein and fiber and is a good source of many vitamins and mineral.
In this Peanut Butter Bulgur Waffles recipe I have used whole grain red bulgur is a traditional grain of Eastern Mediterranean and is versatile enough to be eaten in salads, porridge or pilaf. This wholesome grain helps in weight loss, improves digestive system, prevents iron deficiency and provides many vitamins and mineral.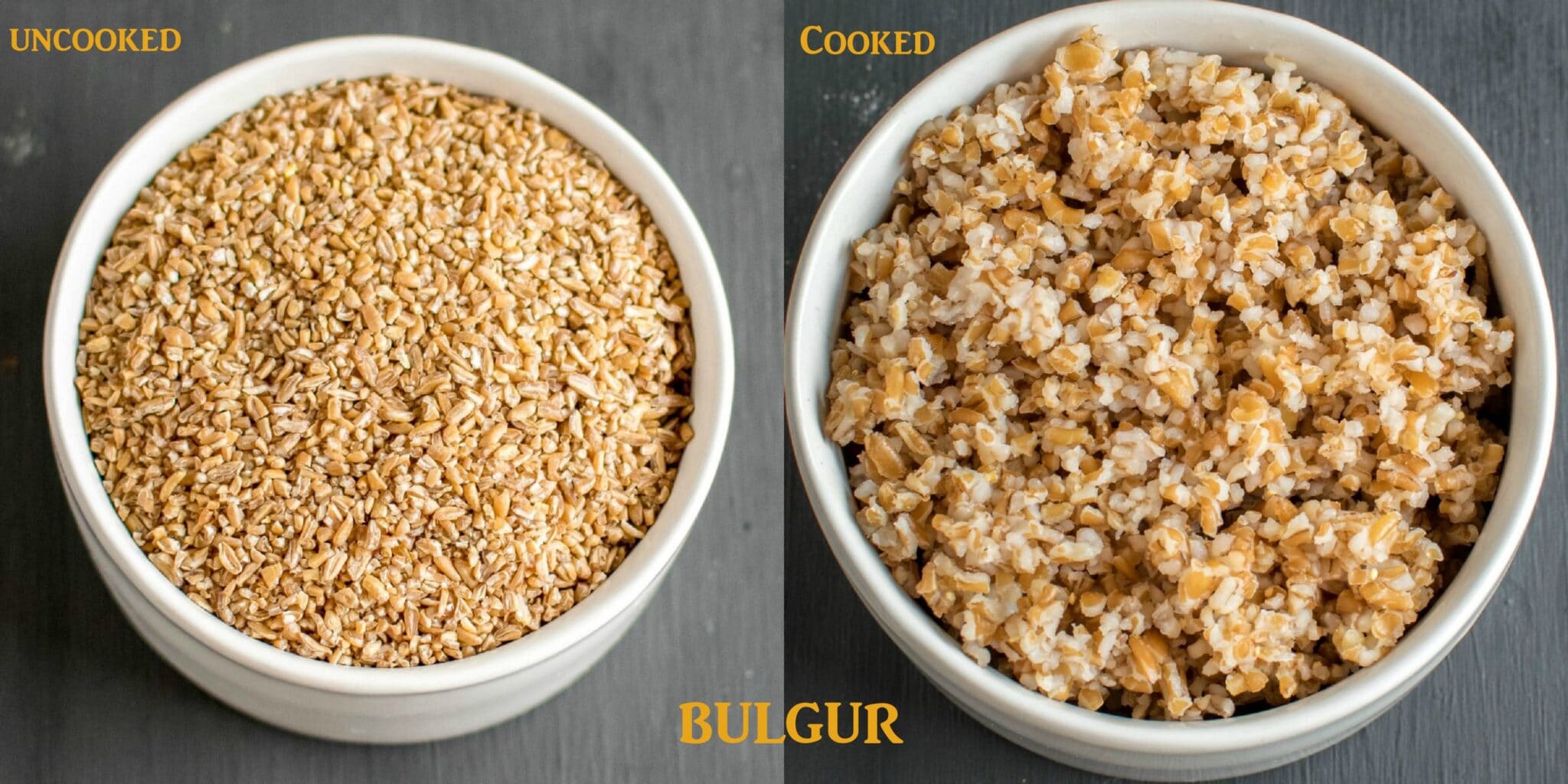 This is an easy and quick recipe for which we do not have to wait for weekends and can be enjoyed during the busy week also. Just cook the bulger a day ahead and refrigerate. Make sure to bring it to room temperature before converting it into a delicious waffle batter.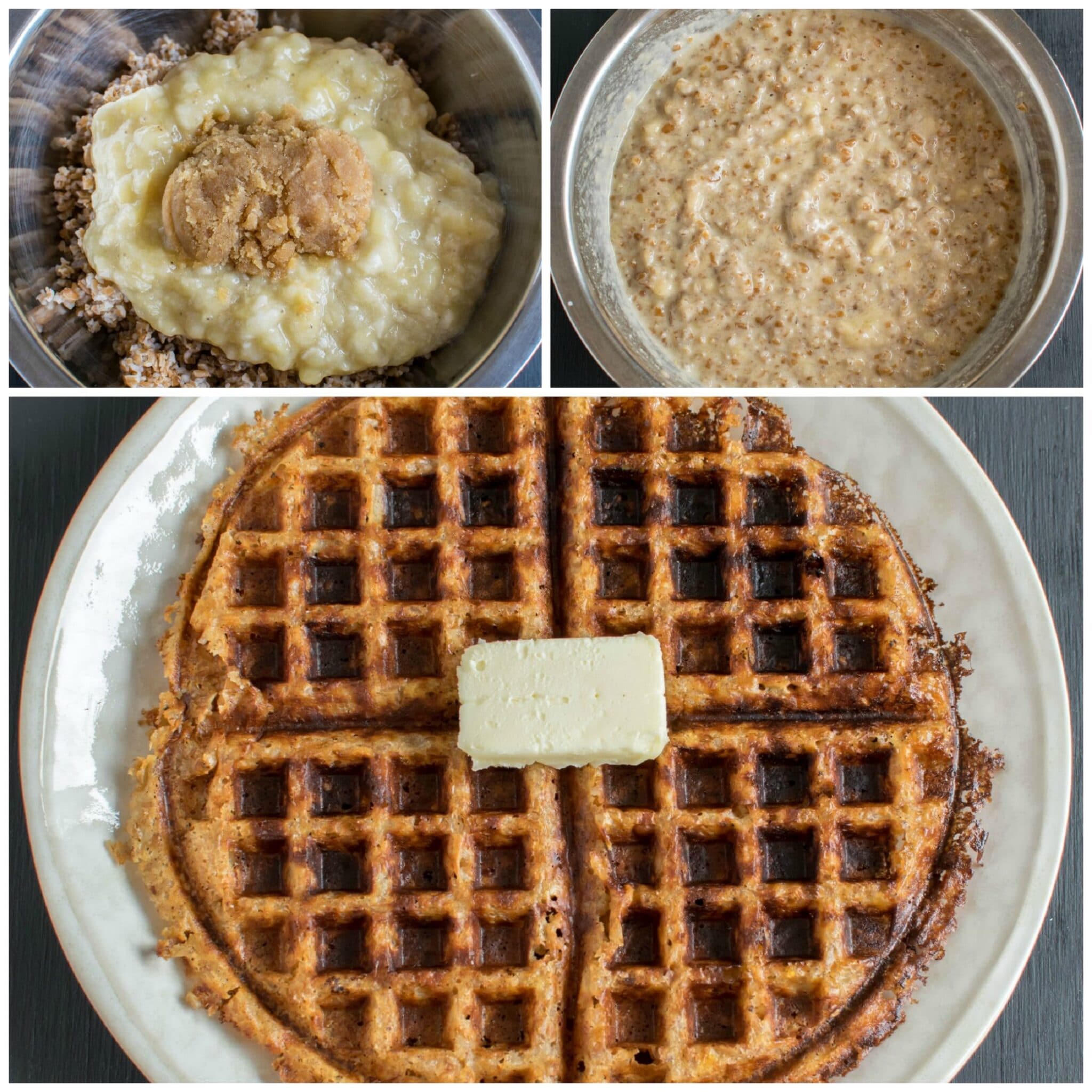 The Peanut Butter Bulgur Waffles batter was so delicious that I and my little one kept on licking until we realized that the bowl was almost empty. I quickly whipped up another batch of the batter and baked it in the waffle maker. I loaded these crunchy and chewy waffles with our favorite fruits and maple syrup along with some butter/cream (optional) and devoured our scrumptious and filling brunch. 🙂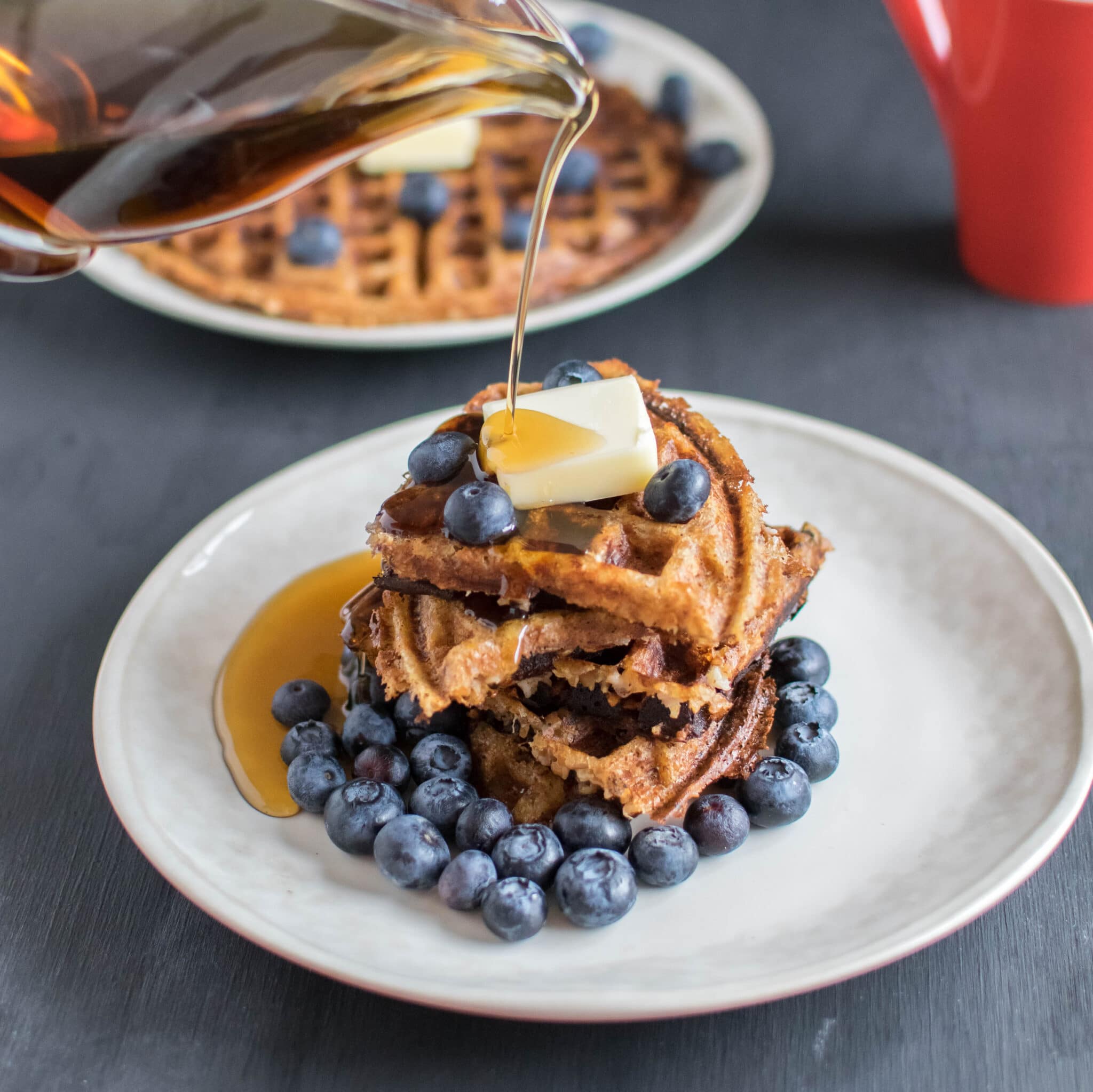 Peanut Butter Bulgur Waffles
Prep Time: 10 minutes
Cook Time: 10 minutes
Total Time: 20 minutes
Per Serving 332 calories
Fat 10 g
Carbs 56 g
Protein 9 g
Ingredients
2 cups whole grain red bulgur (cooked and cooled)
2 tbsp. peanut butter
2 medium bananas (mashed)
1 tbsp. vanilla extract
½ tbsp. baking powder
¼ tsp salt
½ cups unsweetened coconut milk
1 tsp olive oil
Instructions
In a mixing bowl combine all the ingredients and mix well. The batter would look like porridge.
Prepare your nonstick waffle maker/waffle iron by setting it to low heat. (These waffles get cooked very fast and hence needs to be taken out as soon as its golden brown or it will have burnt taste).
Grease it and pour ½ to 1 cup of the batter in the center and spread it evenly with a flat heat proof spatula.
Let it cook until the indicator in on.
Serve immediately with your favorite fruits some maple syrup and top the waffles with a hint of butter.
Notes
I would recommend consuming immediately if you like your waffles crunchy.

Make sure to keep the waffle maker/waffle iron to lowest heat temperature while baking these waffles or else these will burn quickly. I use non stick waffle iron.

Cook bulgur as per the package instructions. I used red bulgur but any bulgur grain can be used for this recipe.

In this recipe I used fresh homemade peanut butter but store bought peanut butter can also be used.

This recipe yields 5 6" thin, crunchy and chewy waffles.
If you buy products from this recipe using below links I get small affiliate commission.