Warm, crispy and nutty Peanut Butter Bulgur Waffles are healthy breakfast option. These are made with fiber rich grain and are nutritious and yet satisfying. Its a vegan delicacy with unique combination of flavors.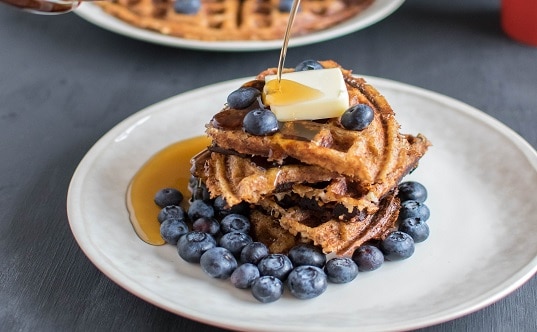 Nothing can beat fresh homemade peanut butter. The creamy ooey gooey peanut butter tops the entire food chart for me.
Whenever I make peanut butter at home I can hardly save it for a week. It vanishes with a blink of an eye. We all love it and are super crazy peanut butter lovers. 🙂
Bulgur – it is a kind of dried cracked wheat made mostly of durum wheat. It is high in protein and fiber and is a good source of many vitamins and mineral.
Waffles are a delicacy in my house and weekend specialty. My kids love any waffles but this one was outsnading.
I was surprised at myself as well because I was able to come up with a healthy breakfast option with the same comforting taste.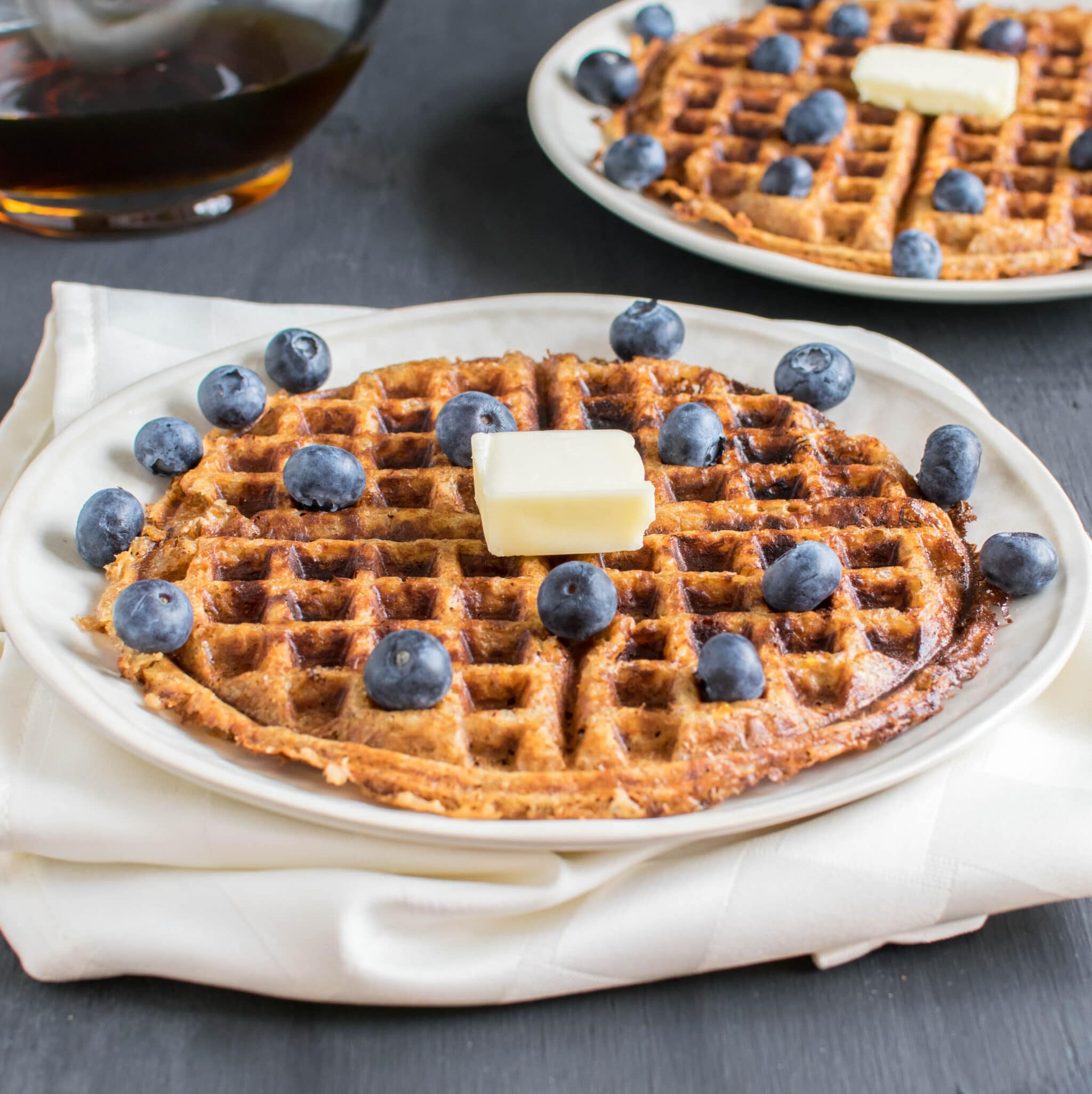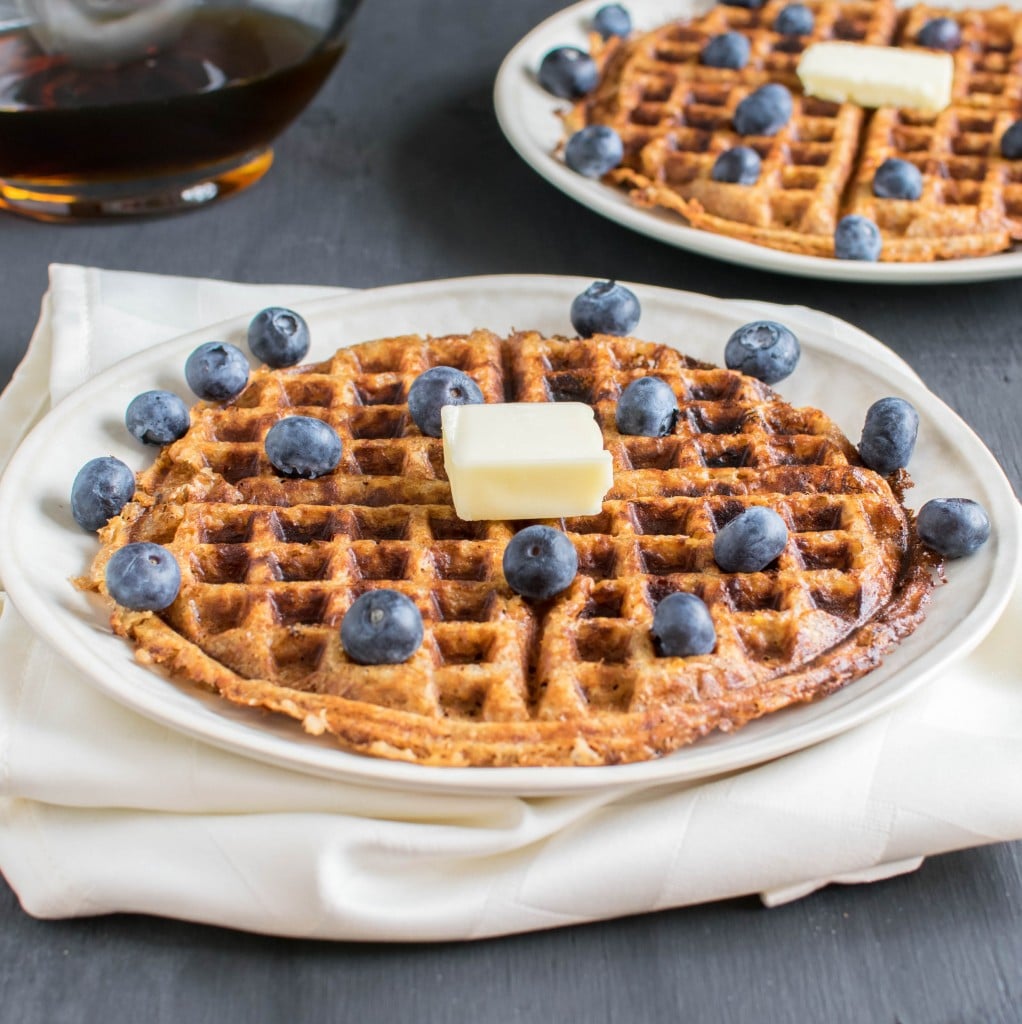 My other waffle recipes that you may like are:
Pumpkin Pie Spice Spelt Waffles
Butterscotch Carrot Millet Waffles
However, today I am sharing this awesome peanut butter bulgur waffles recipe with you all.
Ingredients you will need:
Bulgur
Peanut butter
Banana
Vanilla extract
Baking powder
Salt
Coconut milk
Olive oil
I have used these easily available ingredients which you may buy from any local grocery store. However, I have provided links to few of them here for your convenience.
If you plan to buy from these affiliate links then I get a small commission which in turn encourages me to bring in more delicious recipes for you all.
Ingredients notes:
Bulgur – its a kind of cracked wheat popular in Middle Easter diet. it high in fiber and other vitamins and minerals. I used red bulgur in this recipe but you may use regular bulgur grain as well.
Peanut butter – I used unflavored and unsalted peanut butter here which I made it at home. If you plan to sue a store bought one then make sure it does not have any added sugar in any form in it.
Banana – this acts like an egg substitutes and naturally sweetens these waffles as well. This also adds potassium and fiber to these vegan waffles.
Coconut milk – I used coconut milk which in tetra pack or carton just like regular milk. Do not use canned ones or else coconut milk will overpower the taste. However, you may use any other dairy free of your choice.
How to make Peanut Butter Bulgur Waffles
Firstly, I cooked bulgur following the package instructuions and let it cool completely.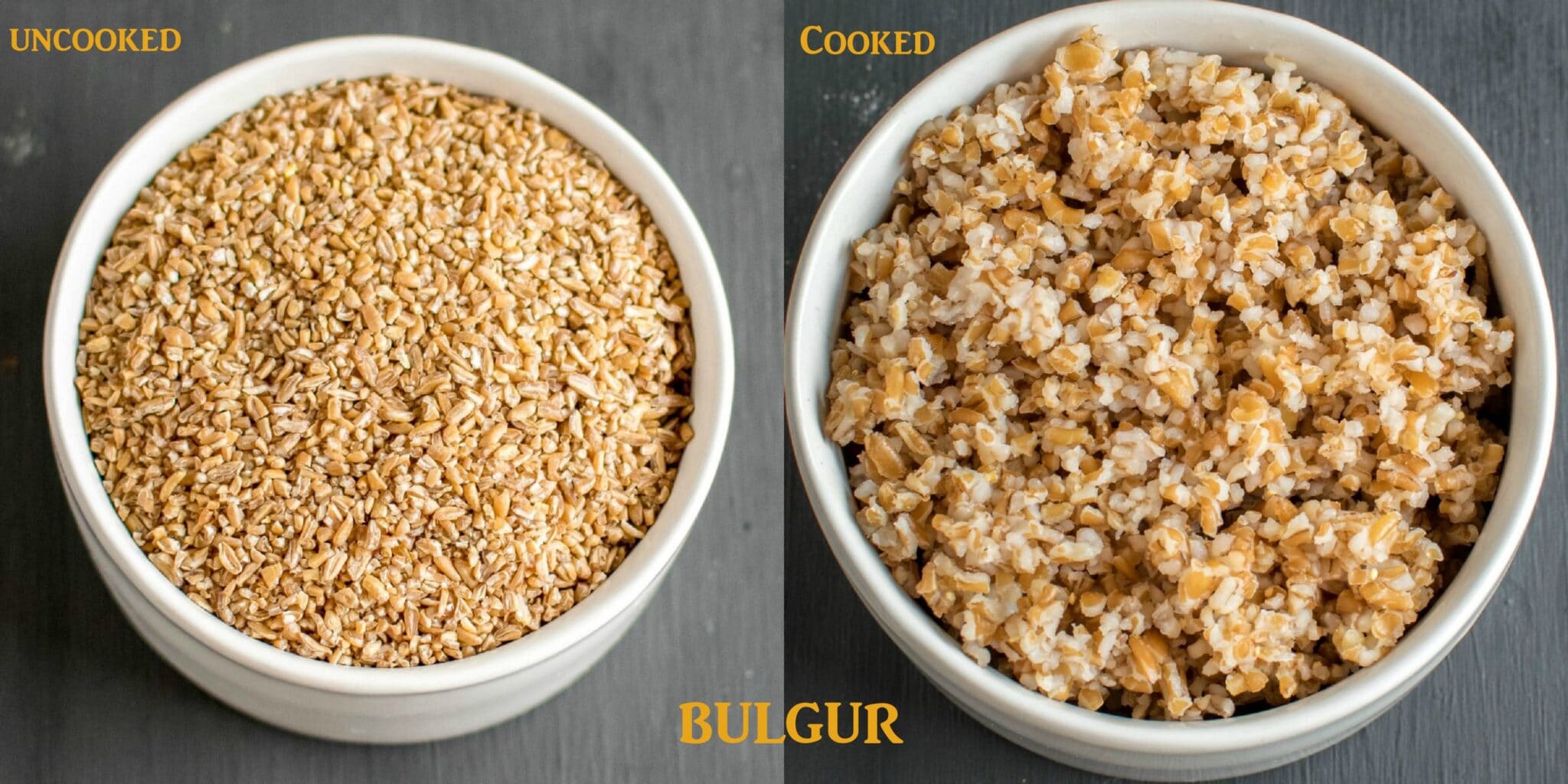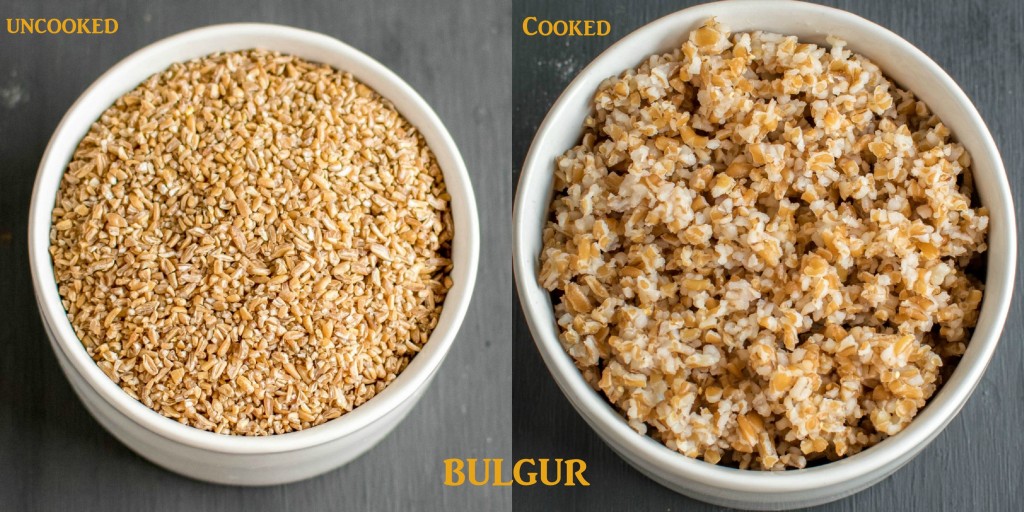 Secondly, I made a batter out of all the ingredients in a bowl.
Next, I warmed up the waffle maker at low heat setting.
Thereafter, i poured about 2 tbsp of the batter at its center and gently put the lid on it.
Once done, I let it firm up for 2 minutes and then gently, took it out with a flat spatula.
I repeated the above steps with he rest of the batter and then served immediately with fruits, berries and maple syrup.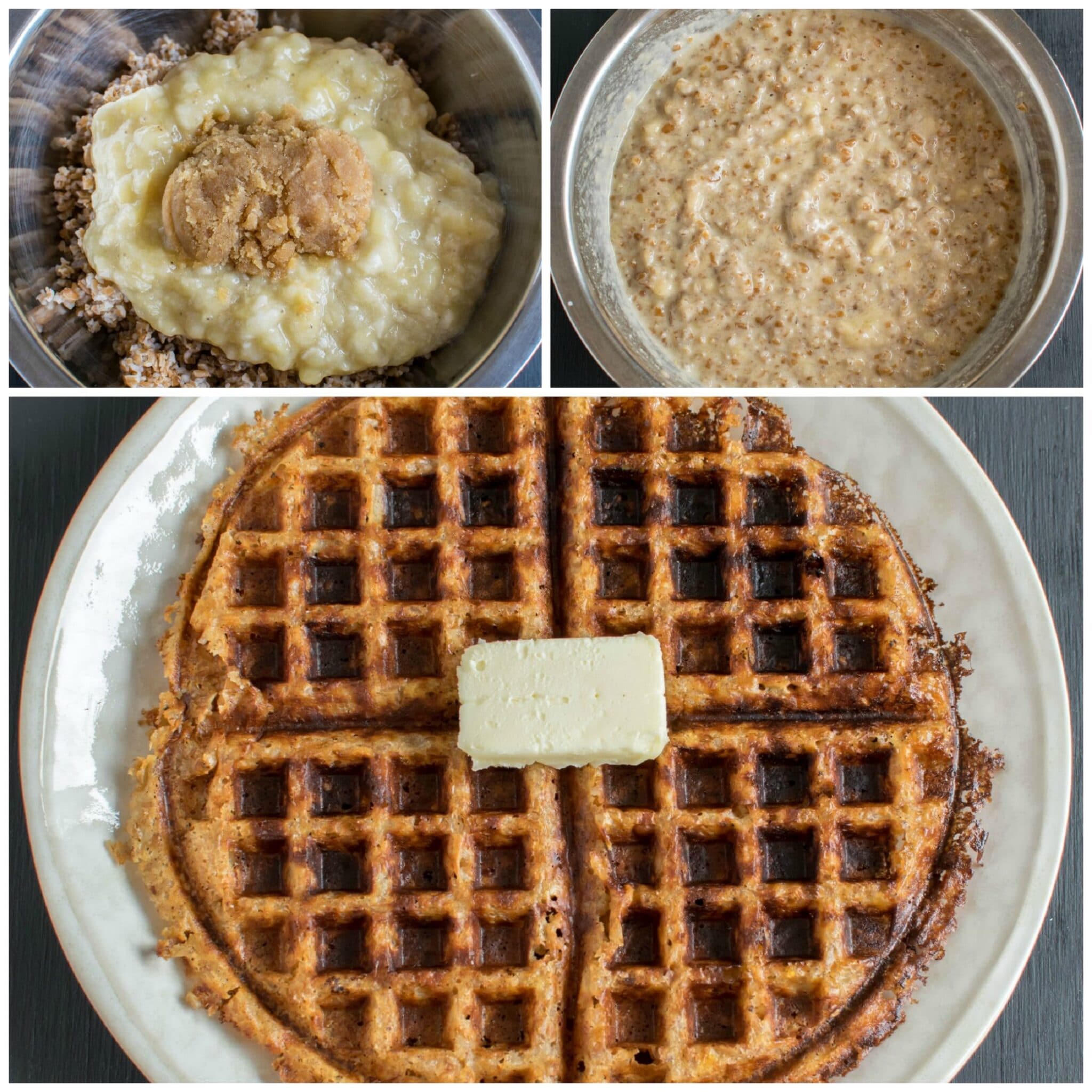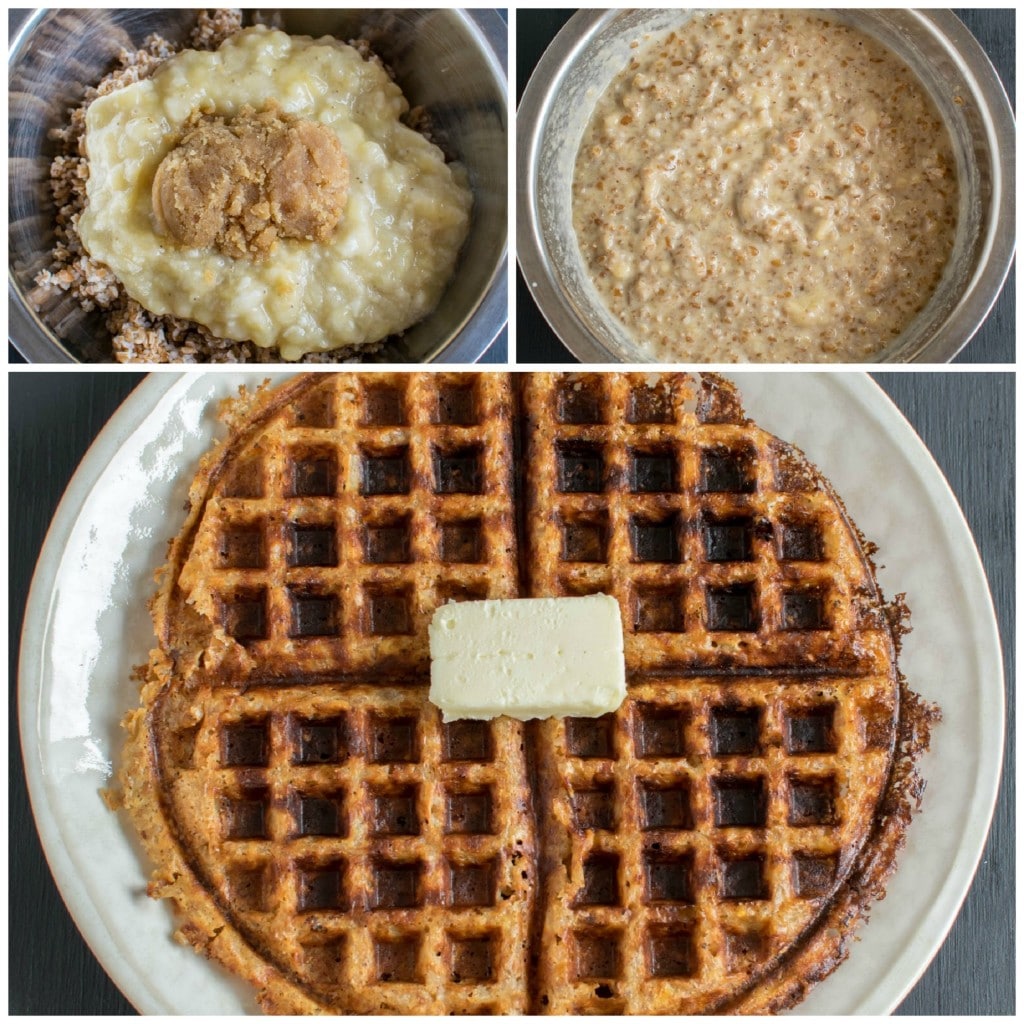 These were instant hit with my family and they thoroughly loved. I had not leftovers.
The Peanut Butter Bulgur Waffles batter was so delicious that I and my little one kept on licking until we realized that the bowl was almost empty. Therefore, I whipped up 2 batches of the batter so we could enjoy this in all forms.
Peanut Butter Bulgur Waffles FAQs
How long do they last?
These tastes best when served immediately. If kept for long the waffles softens and looses its texture.
What is Bulgur?
Bulgur is a traditional grain of Eastern Mediterranean and is versatile enough to be eaten in salads, porridge or pilaf. This wholesome grain helps in weight loss, improves digestive system, prevents iron deficiency and provides many vitamins and mineral.
Are these healthy?
These are healthy because I made it sugar free and minimum oil. These have healthy grains, sweetened with fruit and has protein too. Overall, these can be enjoyed frequently.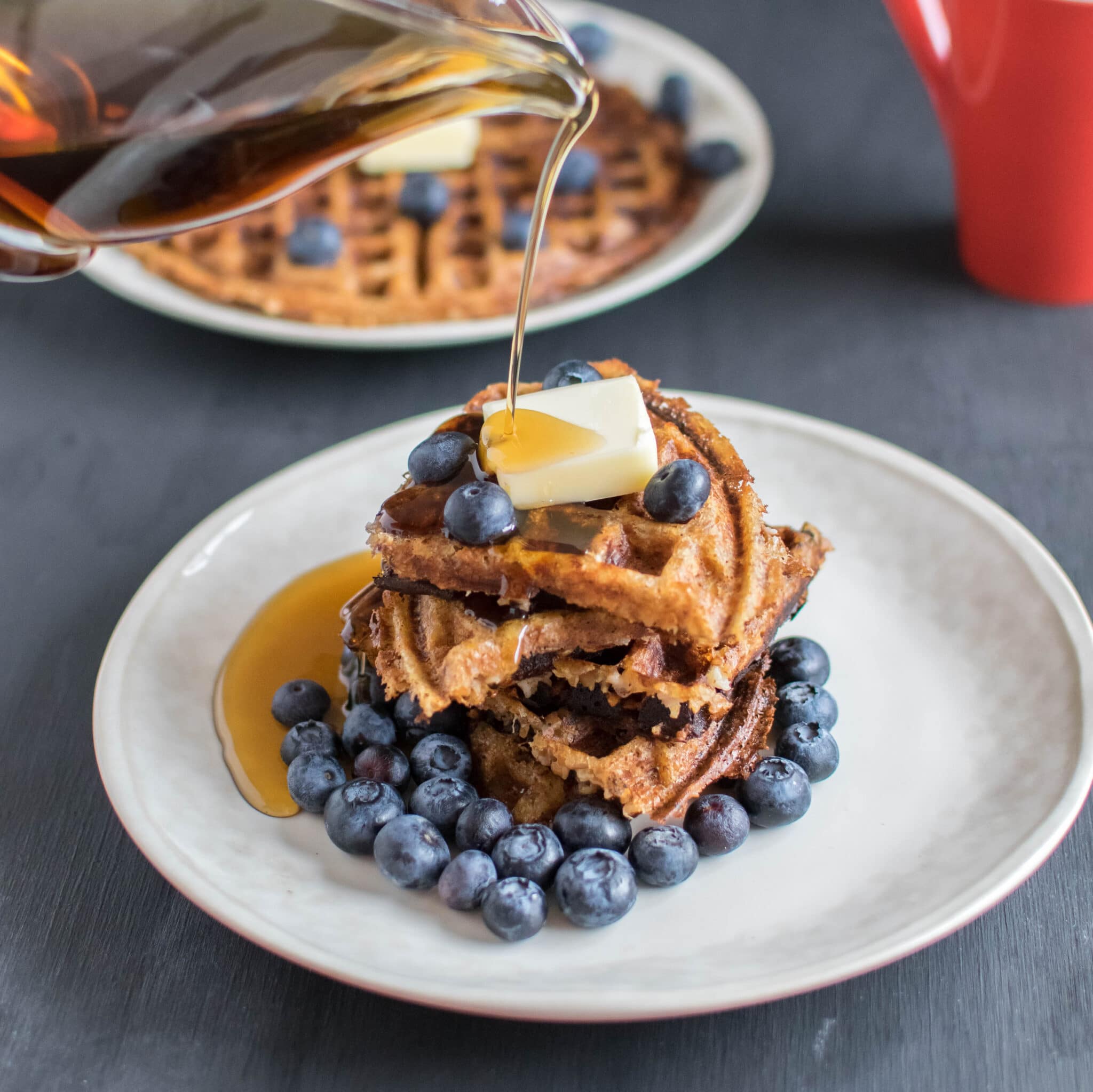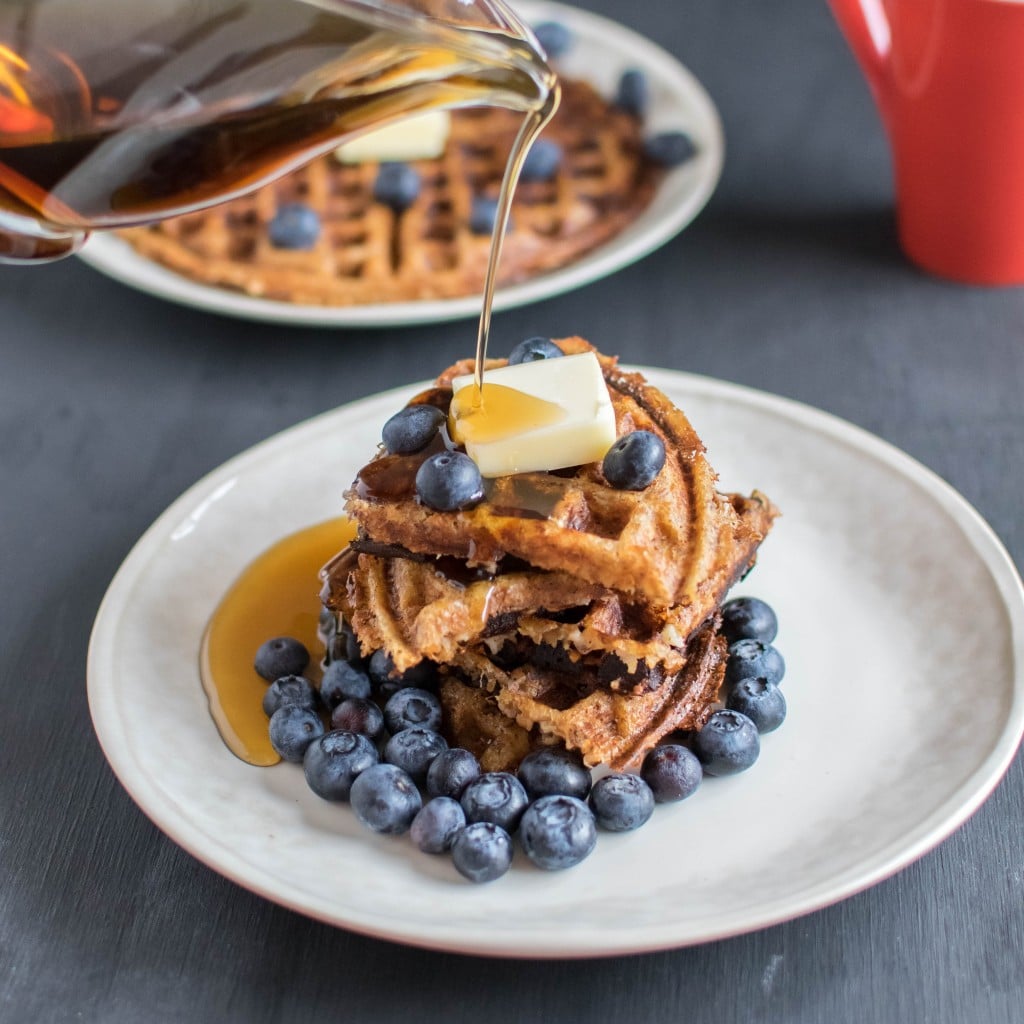 Did you make it?
If you get a chance to make these vegan Peanut Butter Bulgur Waffles then please leave your feedback in the comments along with the ratings.
In addition you may tag @kiipfit on Instagram with your remake images.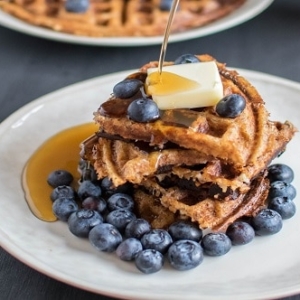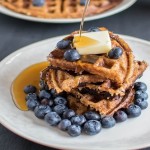 Print Recipe
Peanut Butter Bulgur Waffles
Warm, crispy and nutty Peanut Butter Bulgur Waffles are healthy breakfast option. These are made with fiber rich grain and are nutritious and yet satisfying. Its a vegan delicacy with unique combination of flavors.
Instructions
In a mixing bowl combine all the ingredients and mix well. The batter would look like porridge.

Prepare your nonstick waffle maker/waffle iron by setting it to low heat. (These waffles get cooked very fast and hence needs to be taken out as soon as its golden brown or it will have burnt taste).

Grease it and pour ½ to 1 cup of the batter in the center and spread it evenly with a flat heat proof spatula. Let it cook until the indicator in on. Take it out gently with a flat spatula. Serve immediately with your favorite fruits some maple syrup and top the waffles with a hint of butter.
Notes
I would recommend consuming immediately if you like your waffles crunchy.
Make sure to keep the waffle maker/waffle iron to lowest heat temperature while baking these waffles or else these will burn quickly. I use non stick waffle iron.
Cook bulgur as per the package instructions. I used red bulgur but any bulgur grain can be used for this recipe.
In this recipe I used fresh homemade peanut butter but store bought peanut butter can also be used.
This recipe yields 5 6" thin, crunchy and chewy waffles.
Sometimes these waffles make take time to firm up but  do not overcook. Open the waffle makers lid and let it firm for 2-3 minutes before scooping it out with a flat spatula. 
Nutrition
Calories:
332
kcal
|
Carbohydrates:
56
g
|
Protein:
9
g
|
Fat:
10
g
|
Saturated Fat:
6
g
|
Sodium:
151
mg
|
Potassium:
399
mg
|
Fiber:
2
g
|
Sugar:
7
g
|
Vitamin A:
30
IU
|
Vitamin C:
5
mg
|
Calcium:
61
mg
|
Iron:
1
mg