Warm salad in cold winters is my utmost desire and comforting too. I am a salad person and this salad recipe is a good example of what I really like. My salads are a combination of whole grains, fiber, protein and veggies making it a complete meal. I like to chew on salads to feel the satisfaction of eating food and by adding good carbohydrates I don't crave to supplement my salads with breads or other processed carbs. With fresh herbs I flavor my salads to provide antioxidants and increase its medicinal nutrition, thereby making my salad a wholesome meal.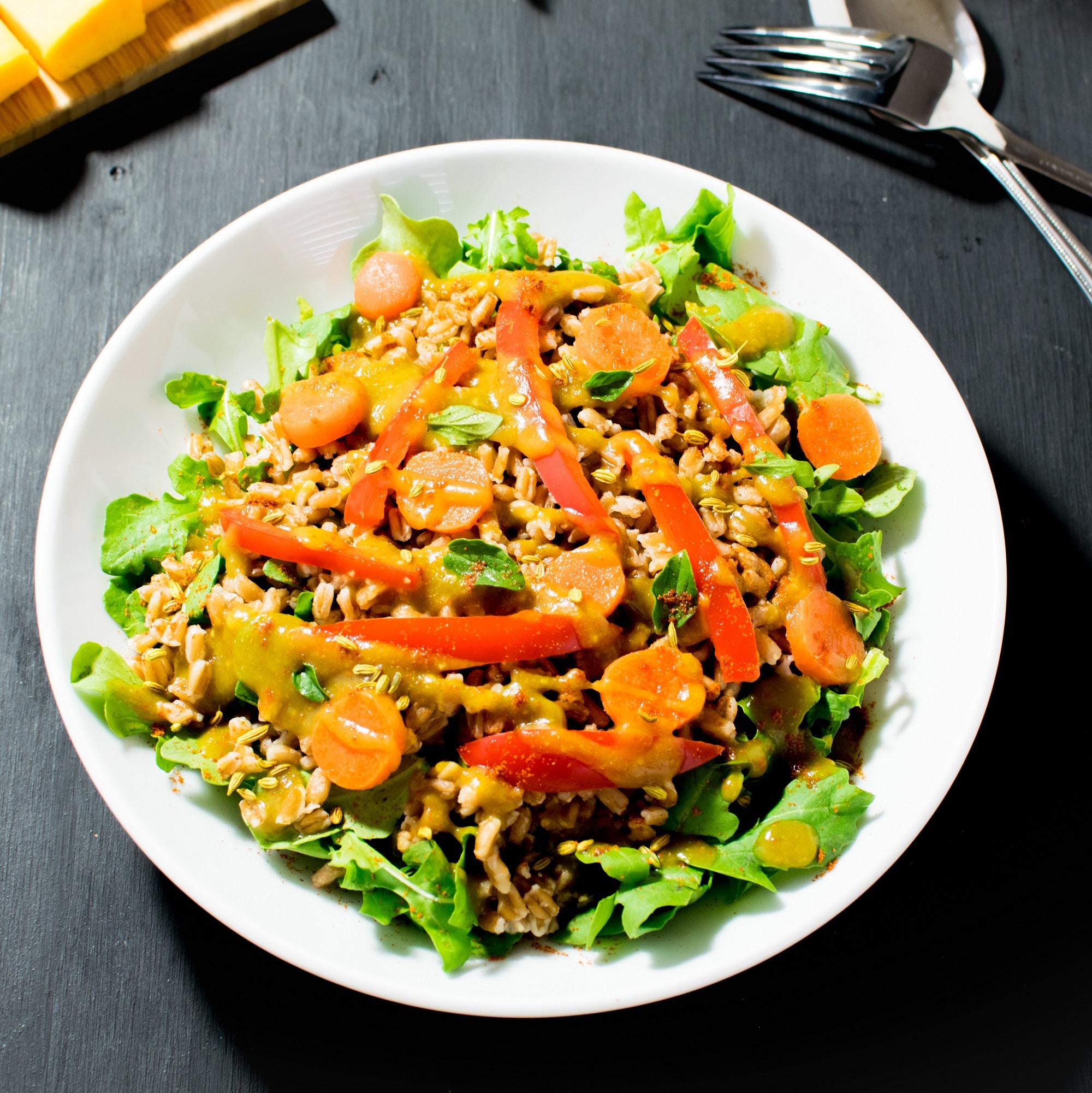 At this time I have been traveling out of country to meet my family in India so I have not been writing as much. Even though I have some recipes and photos saved on my desktop I am surrounded by my family and want to spend every minute with them. Yashvi is so thrilled to meet her grandparents after a whole year. It's interesting to see her interactions with her grandparents. She is learning multiple languages without me putting any efforts. With the love and care along with so much understanding Yashvi has become even more lively and has developed a mind of her own. She understands relationships even more and cares about individuals as much as an adult would. Even though she has always been a social child but in the company of her grandparents she responds so maturely with everyone and understands the sensitivity of each relation. Last night, when I was cuddling her and trying to rock her to sleep I noticed how differently she has grown in the last few days. She wanted to hear the songs of my childhood which I never sang in Seattle, she was talking a lot more interesting topics and was more interested in my childhood. Instead of a princess story she wanted to hear more about my life till now 🙂
With time flying I want to cherish and get soaked in these moments. These memories are lifetime treasures to be cherished always. I have been cooking a few of my recipes for them here and introduced the grains to them. This salad was a big hit and they loved chewing on Farro.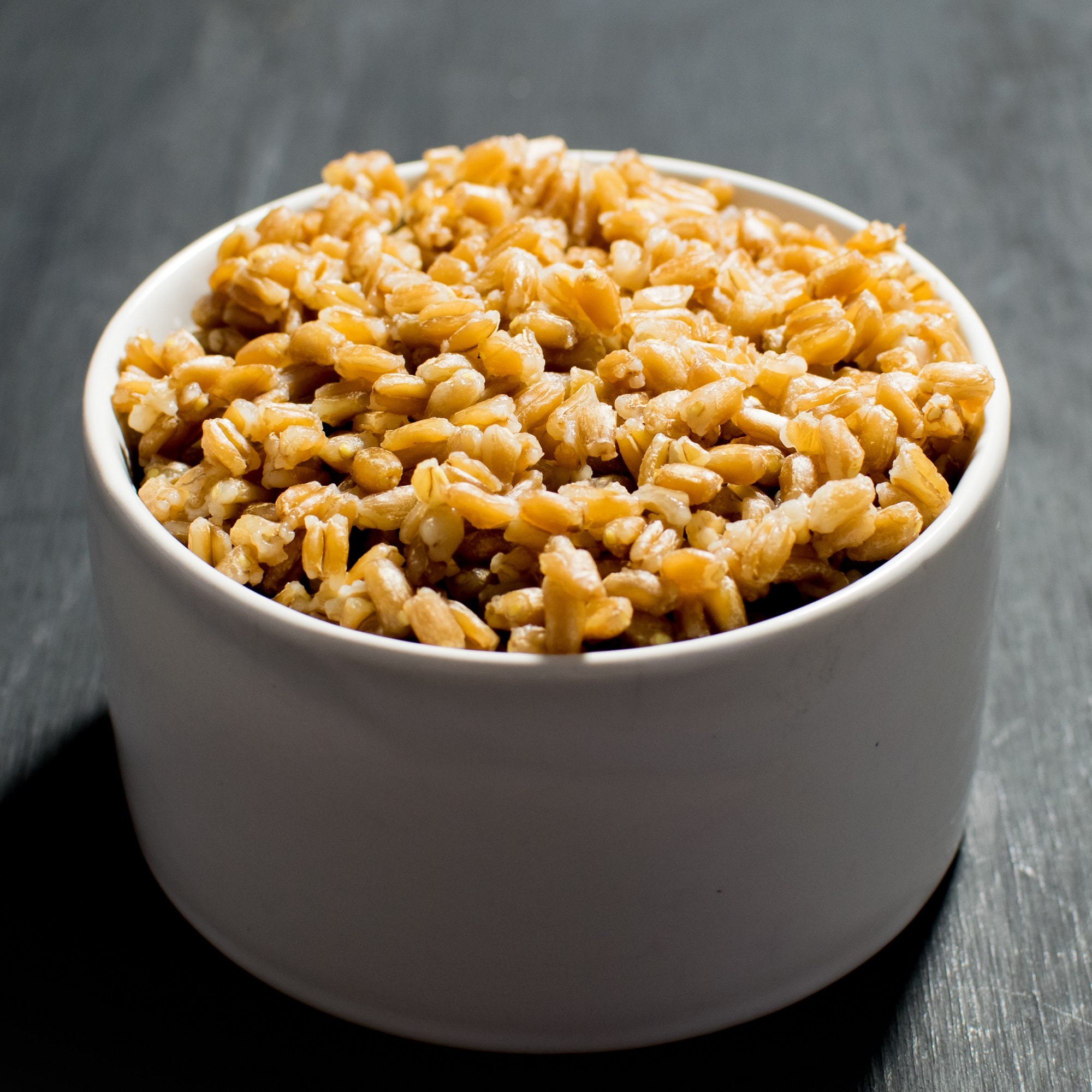 Farro is a wheat based Mediterranean ancient grain with complex carbohydrates, high in fibers and rich in iron. It's a good substitute of rice and tastes amazing in salads. This grain is heart healthy and easy to digest thereby making you feel full longer and keeping you away from mindless munching.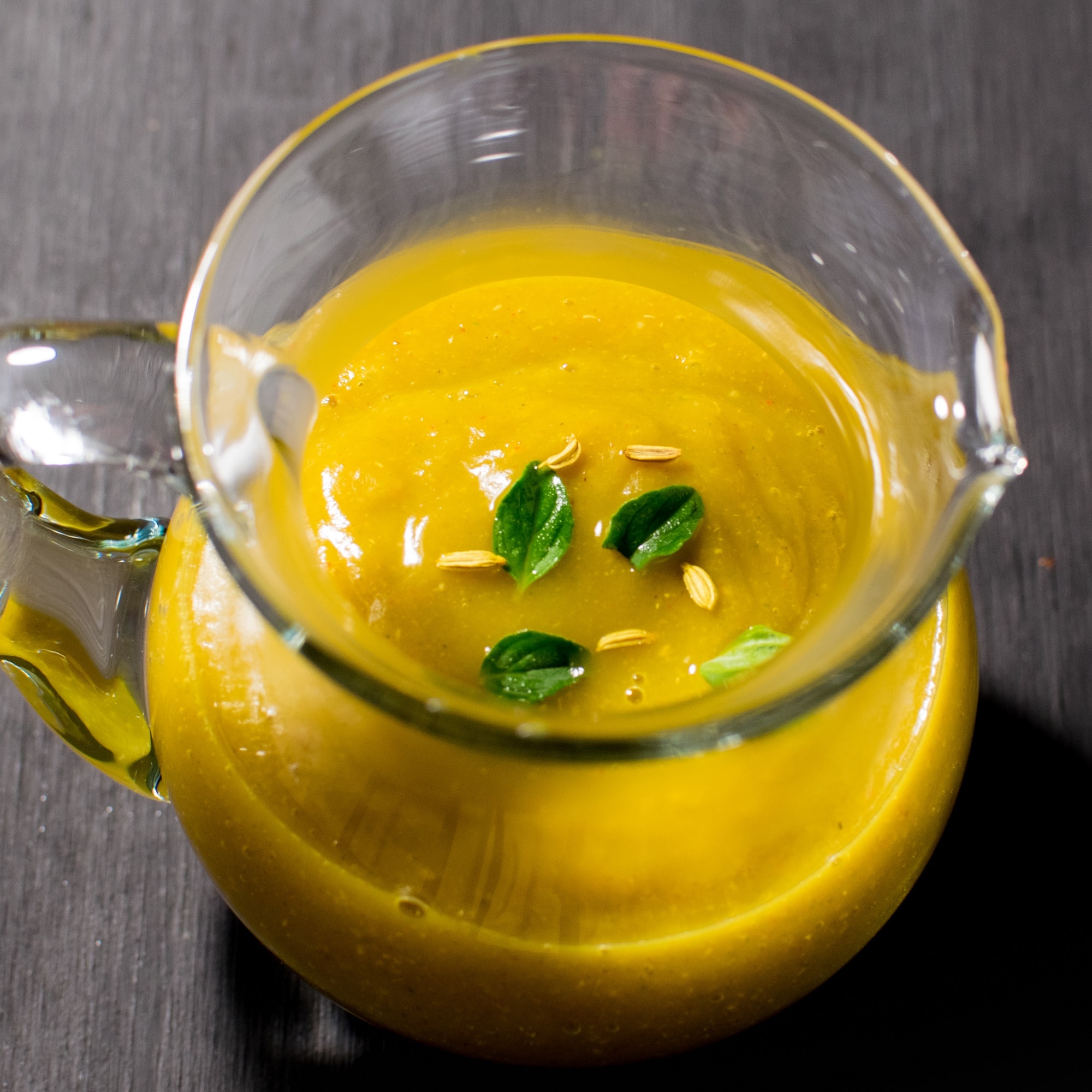 I pureed butternut squash and flavored it with fresh herbs, folded in Farro (barley or wheat berries can also be substituted), added some more salad and devoured every bite of this Farro Salad in Butternut Squash Dressing.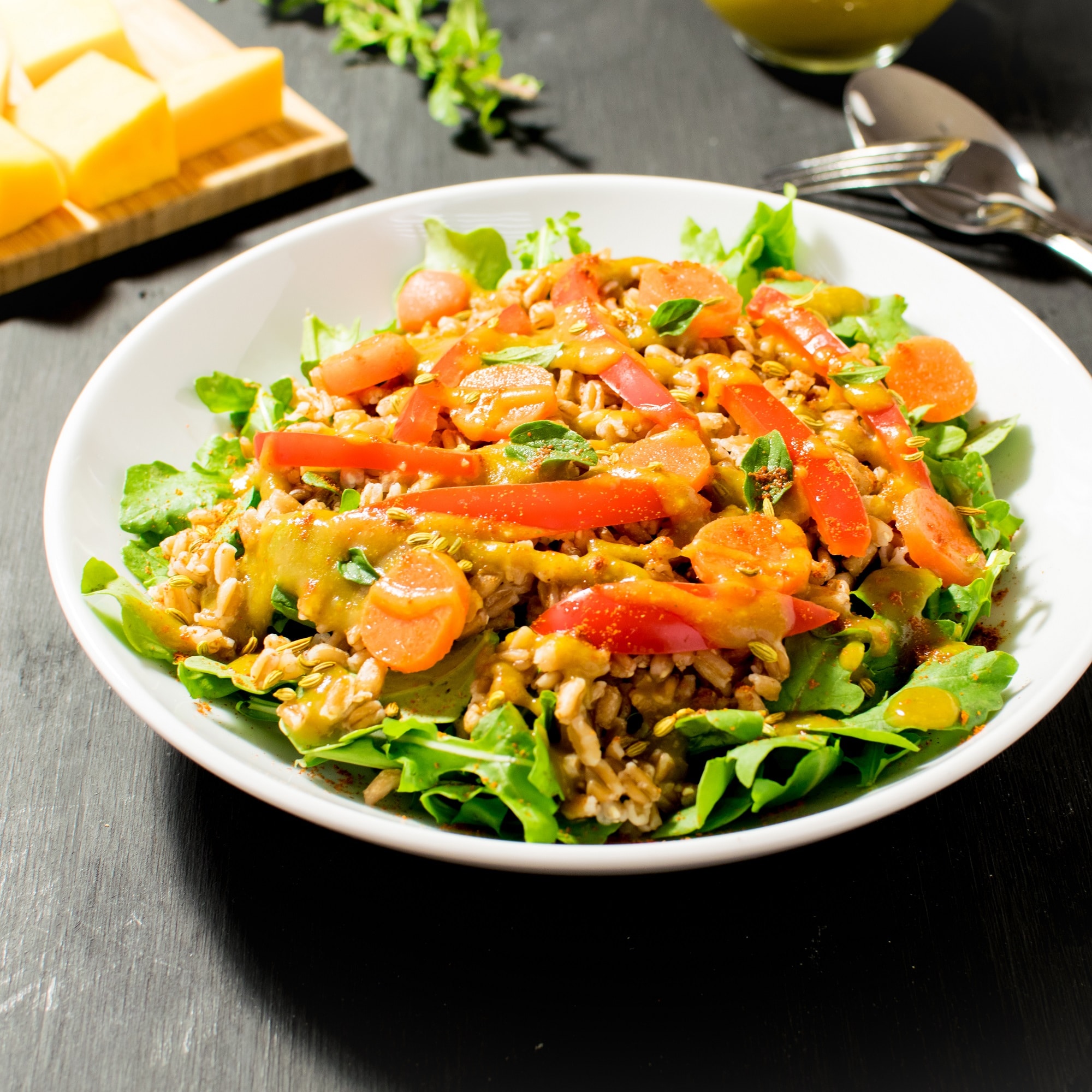 Farro Salad in Butternut Squash Dressing
Prep Time: 10 minutes
Cook Time: 10 minutes
Total Time: 20 minutes
Per Serving 311 calories
Fat 3 g
Carbs 67 g
Protein 13 g
Ingredients
For the dressing

1 cup butternut squash (chopped)
1 cup water
1 tbsp fresh oregano
½ tsp cayenne pepper
½ tsp ginger powder
1 tsp fennel seeds
½ tsp salt

For the salad

2 cups Arugula
2 cups Farro (cooked)
½ cup red bell pepper (sliced)
½ cup carrots (chopped)
Instructions
In a saucepan combine butternut squash and water and boil until squash is soft and mushy.
In a blender combine the boiled squash along with its water and rest of the dressing ingredients and blend smooth until thick and creamy.
In a salad bowl combine all the salad ingredients and drizzle the squash dressing over it. Mix gently and serve immediately.
Notes
Cook Farro according to the package instructions.

This is a spicy salad so feel free to adjust the cayenne pepper according to taste.