Cheesy Spinach Tofu Casserole is creamy, buttery and subtle in flavors with a mixed blend of healthy ingredients.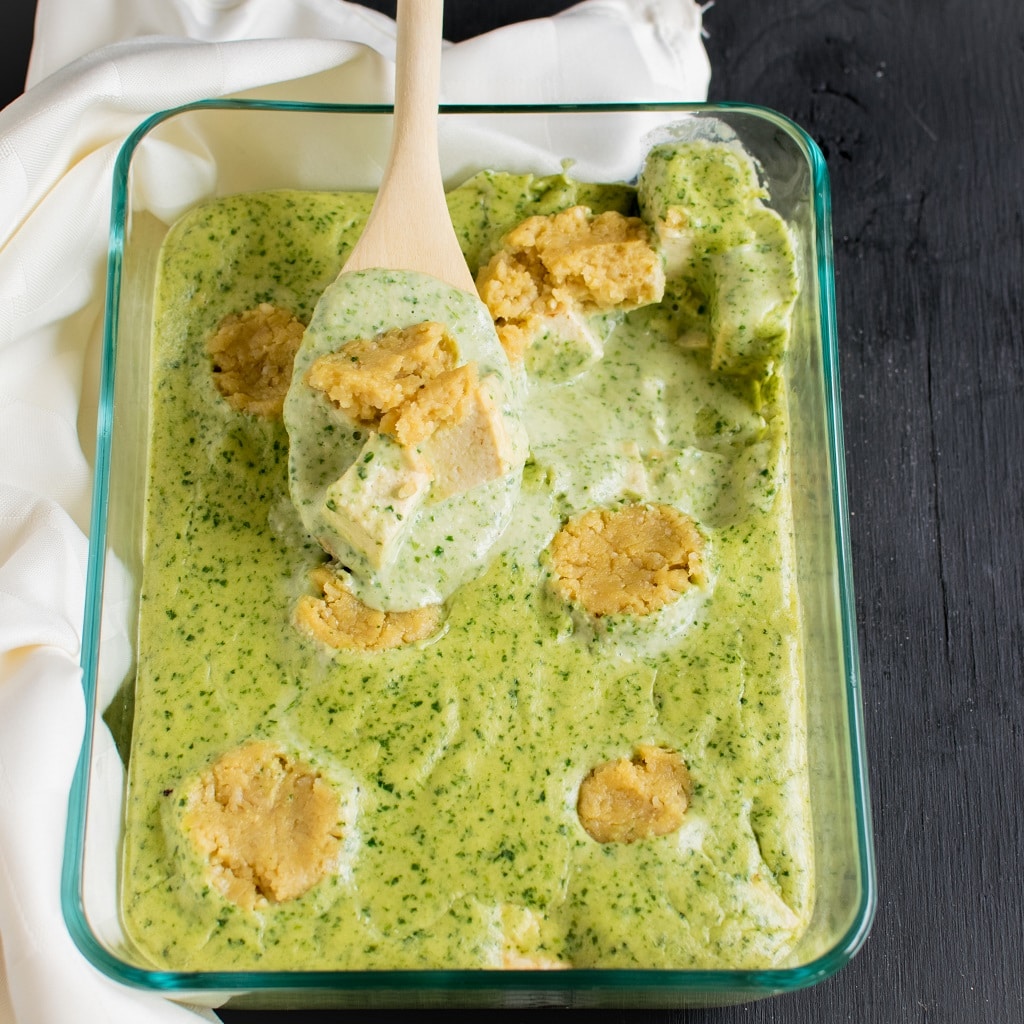 I was trying to come up with a vegan recipe as spinach and tofu being the main ingredients. At the same time I wanted a cheese base and preferred a casserole bake that goes well with some healthy carbohydrate, preferably quinoa or enjoy as is. I have never tried making vegan cheese earlier at home.
This time an idea struck me and I wanted to try it out. I was trying to create a hybrid cheese between Parmesan and mozzarella. I wanted a dry texture like Parmesan powder and the flavors of mozzarella cheese.
In my research I came across this wonderful recipe of mozzarella cheese which I decided to implement my way and bring out the type of cheese that would go perfectly with my recipe.
For this recipe I made two different styles of cashew cheeses. One was creamy style for a thick base of the dish. The other cashew cheese was dry and crumbly to garnish at the top. I must say cooking with cashew nuts is easy and flavorful. Cashew nuts bring out the flavor of any recipe beautifully and it's healthy too.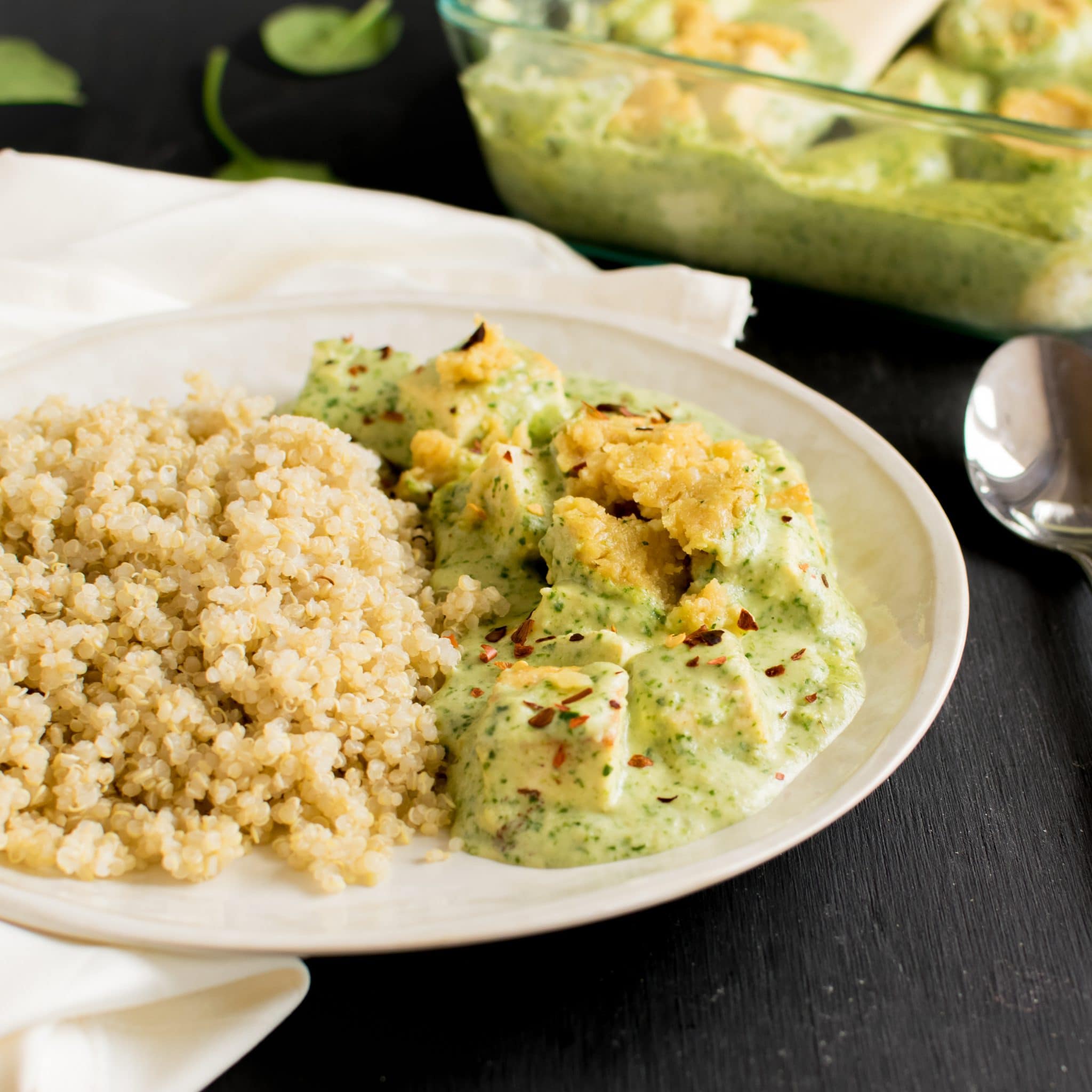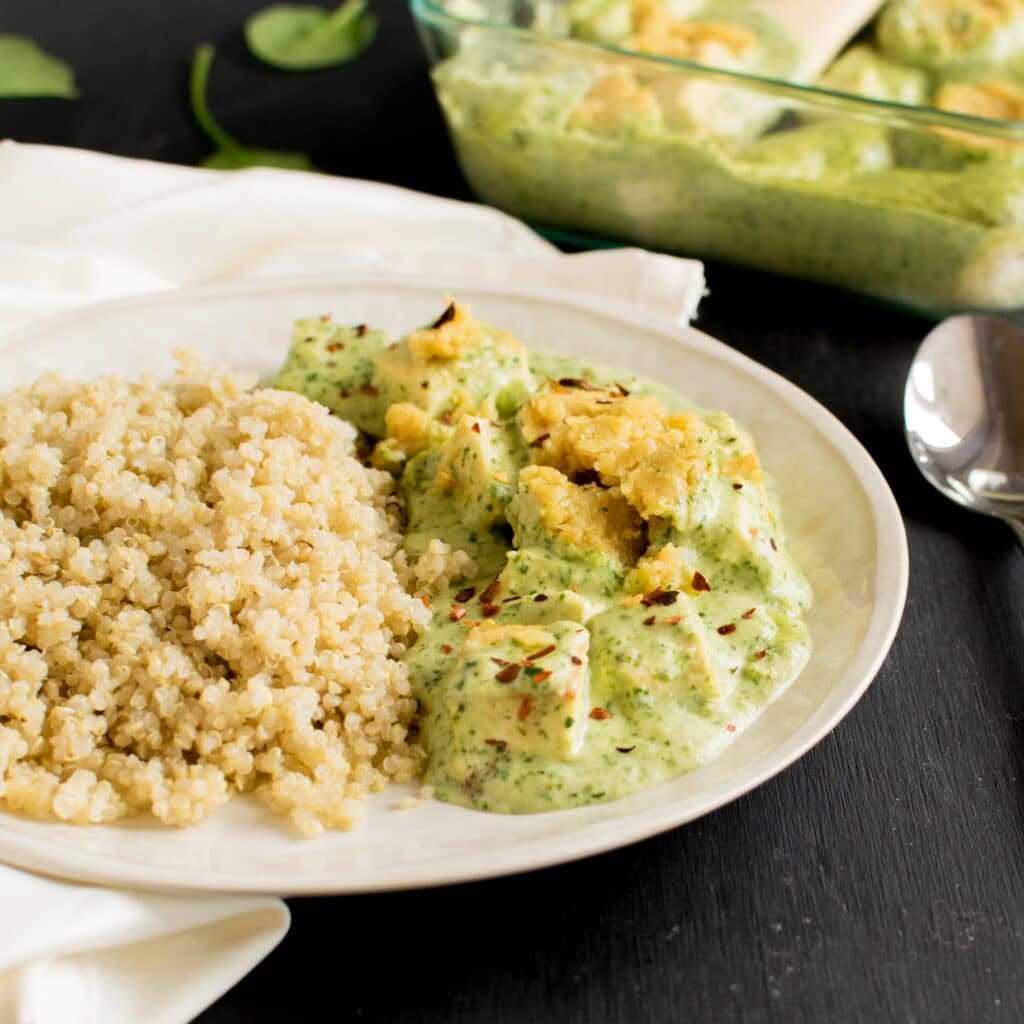 The nutty flavor of the cheese sauce well blended and layered with roasted tofu is simply outstanding. Every bite of this Cheesy Spinach Tofu Casserole is worth devouring. I served this dish with boiled quinoa for dinner.
However, I enjoyed this casserole dish as is with my fork for my lunch. The leftovers were even tastier. This casserole is a make ahead recipe and can be refrigerated for couple of days. You just need to warm it up a bit and enjoy with your family.
I can confidently say that this recipe is kid friendly, because Yashvi finished up her serving quickly and without fuss. However, I would recommend adjusting the salt according to your taste. For grown-ups, generously sprinkle crushed chili flakes to spice it up a bit.
How to make Cheesy Spinach Tofu Casserole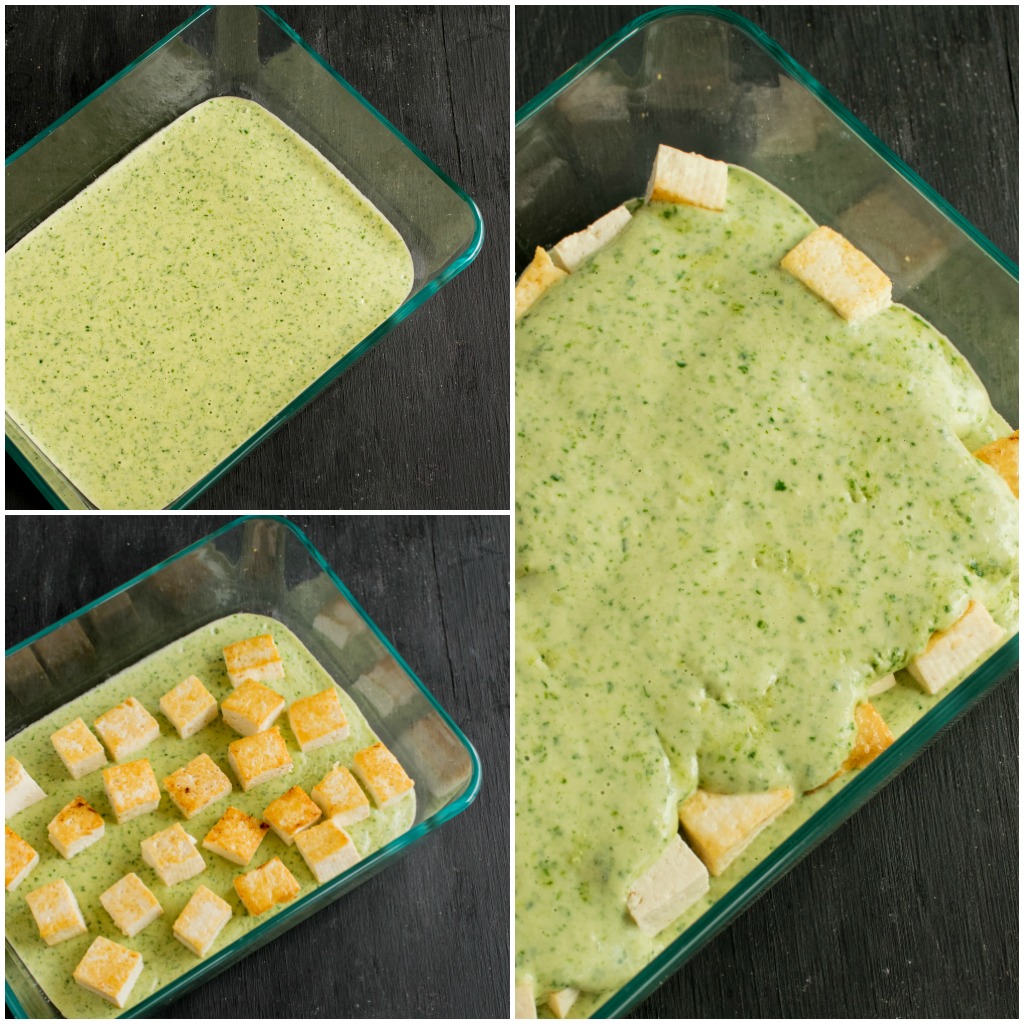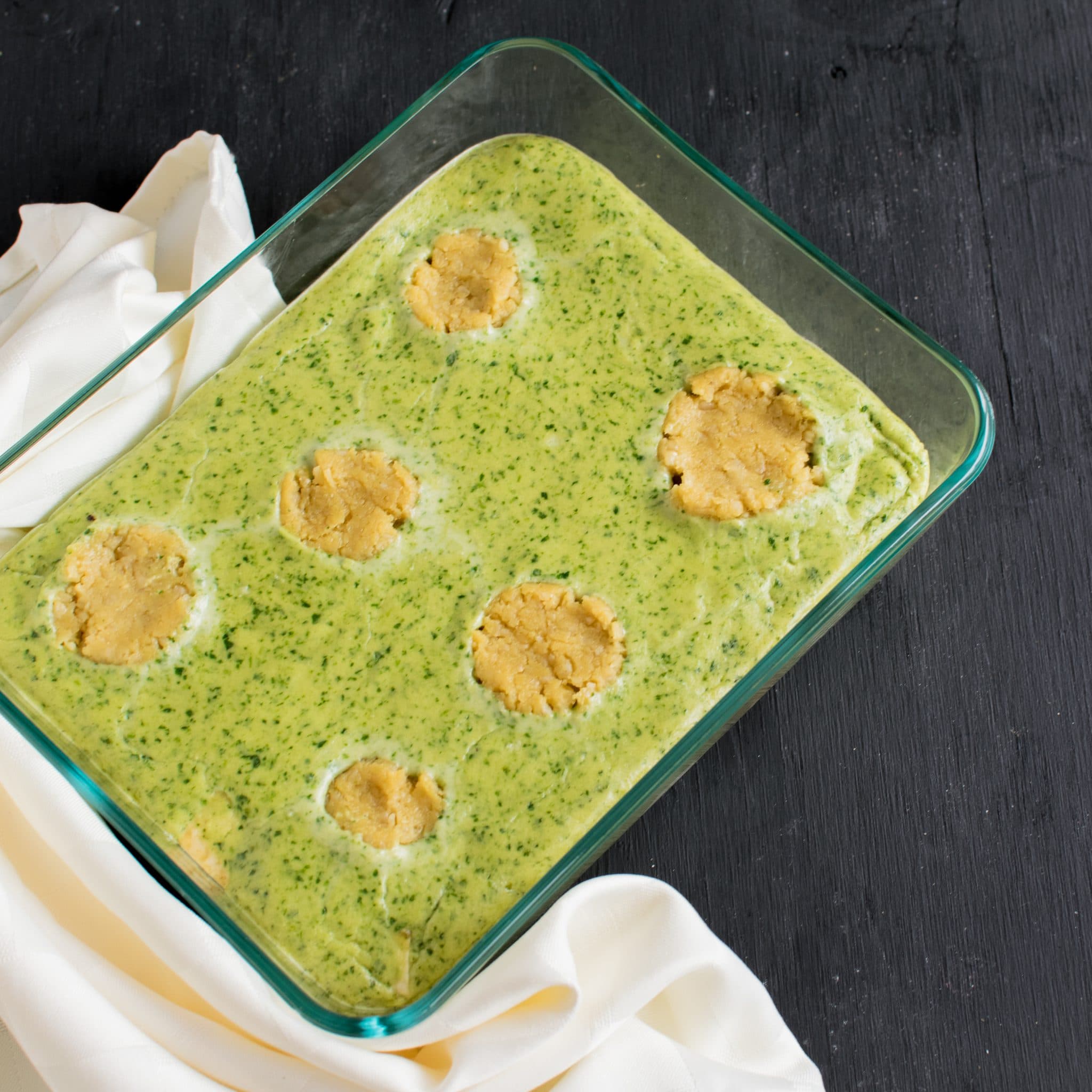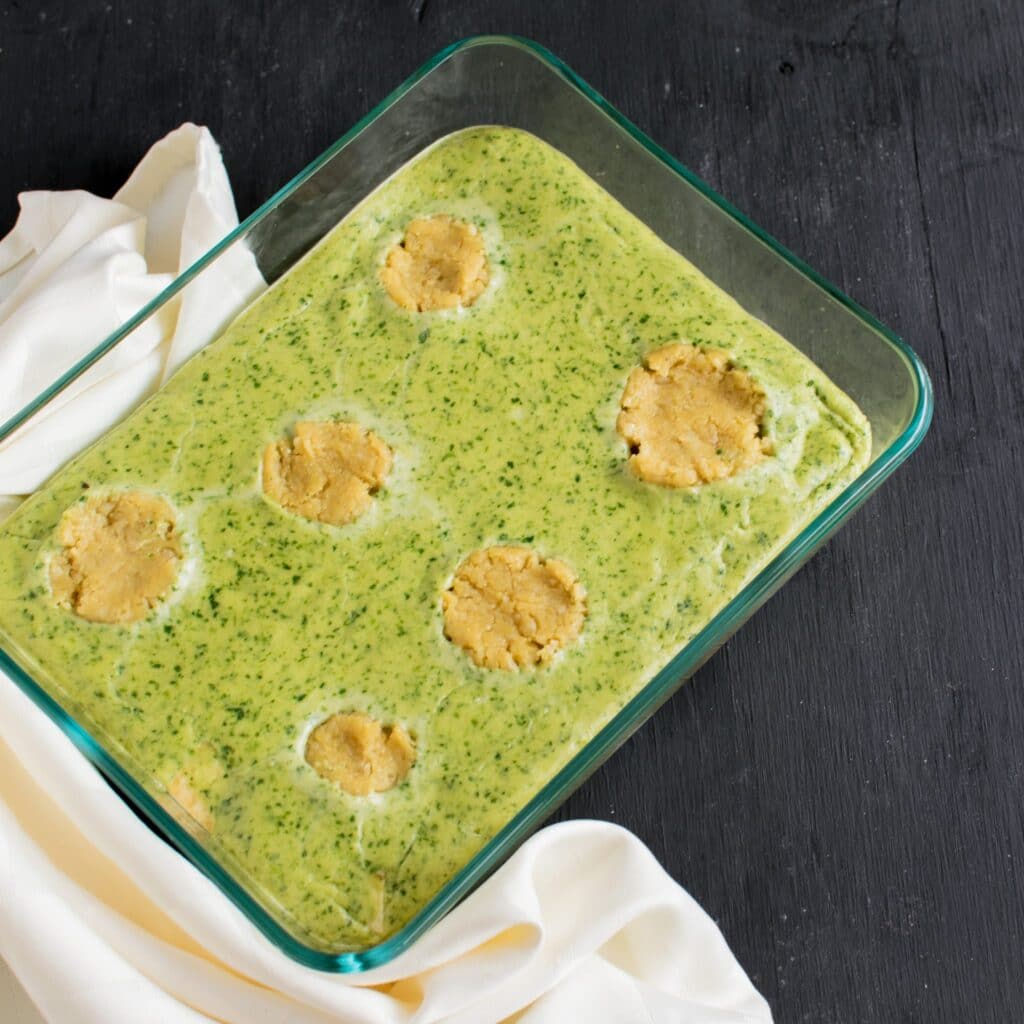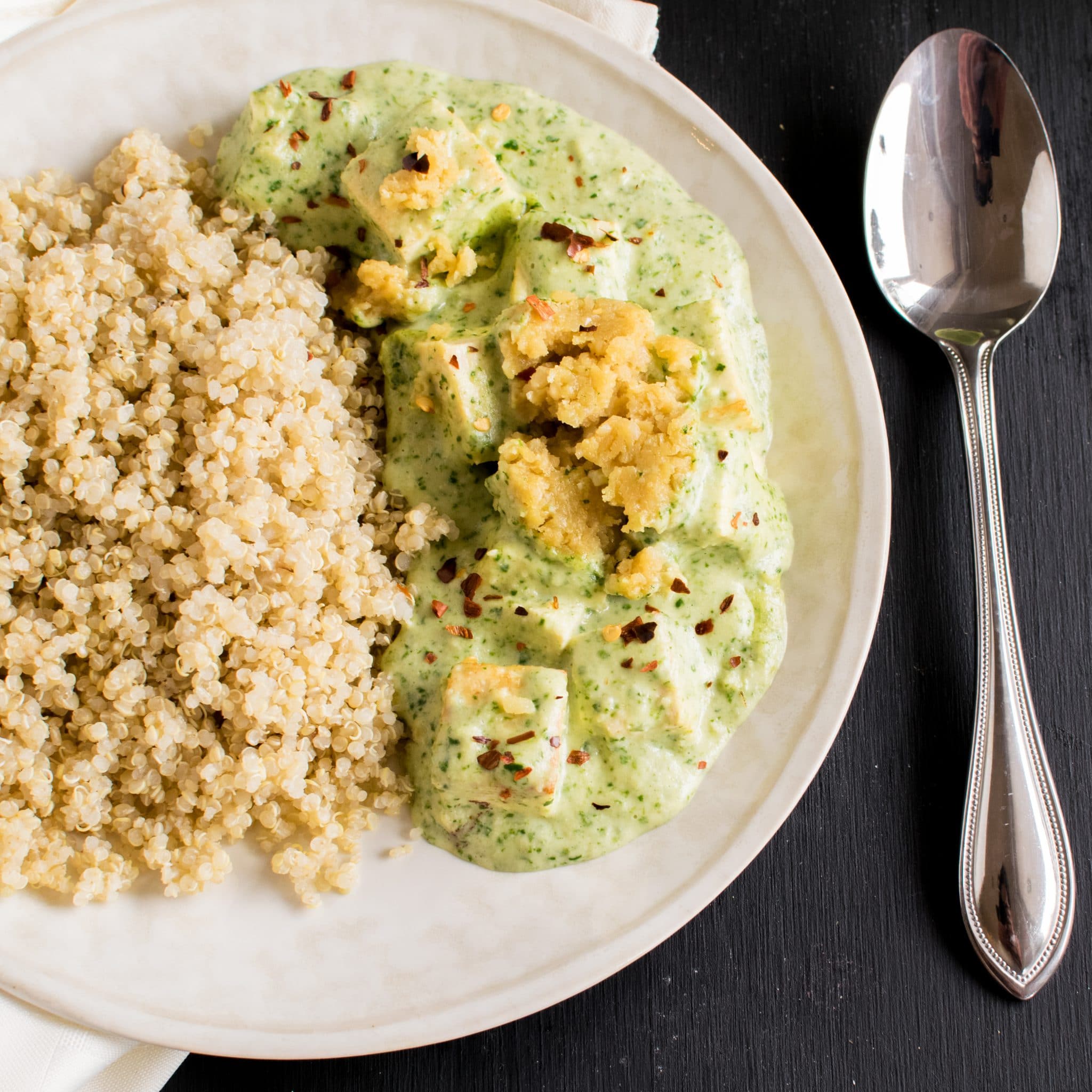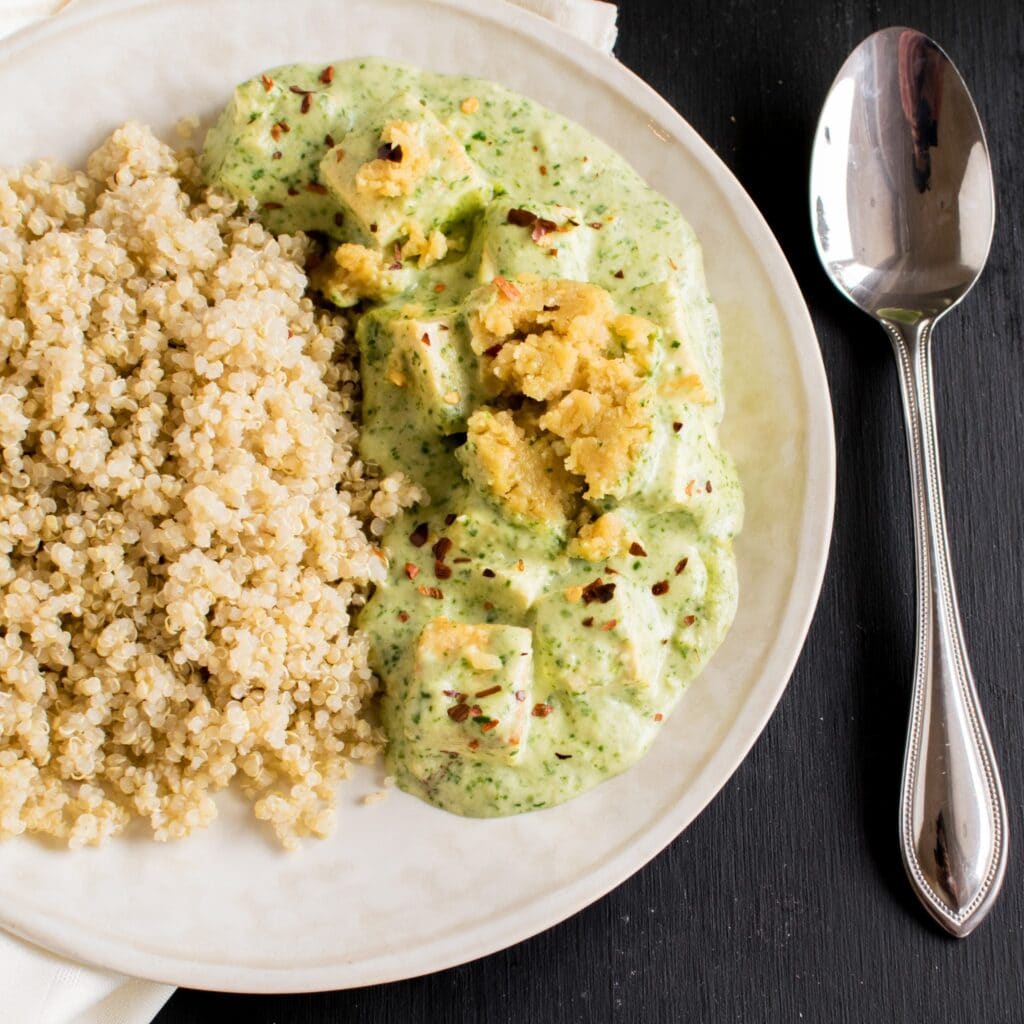 You may also like:
Habanero Parsley Tofu Curry Casserole
Did you make it?
If you get a chance to make this recipe then please leave your feedback in the comments below along with the ratings. In addition, you may tag @kiipfit on Instagram because we would love to see what you cooked.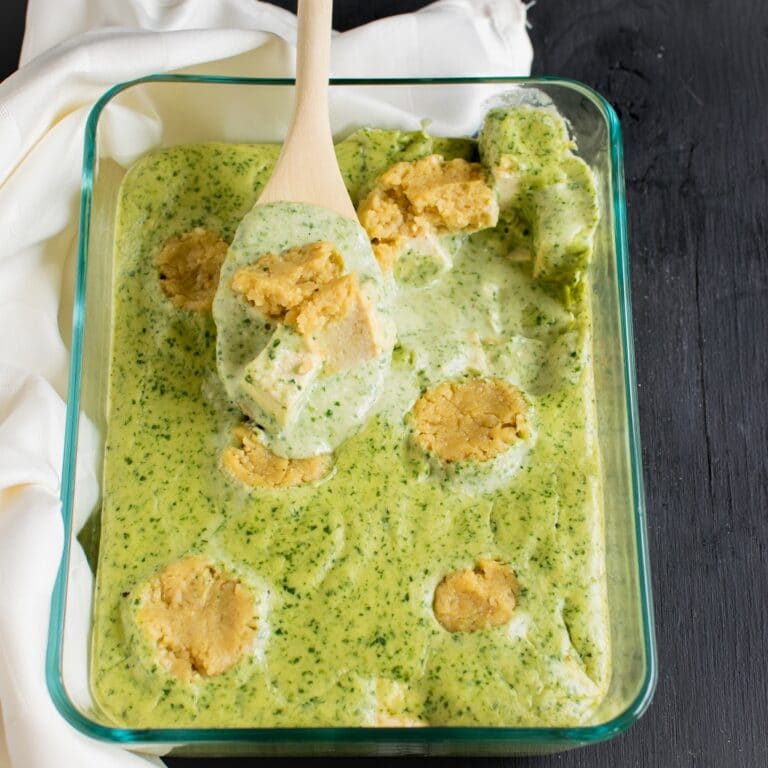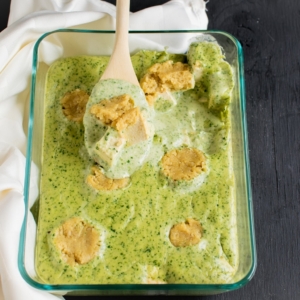 Print Recipe
Cheesy Spinach Tofu Casserole
Cheesy Spinach Tofu Casserole is creamy, buttery and subtle in flavors with a mixed blend of healthy ingredients.
Ingredients
Others
1

15 oz

pack of extra firm tofu

(pressed and chopped into square pieces)
Instructions
Preheat oven at 35 degree Fahrenheit.
How to make cashew cheese
In a clean food processor combine all the ingredients of cashew cheese and process as smooth as possible.

Heat a small sauce pan and pour the blended cashew cheese in it and cook for 2-3 minutes until a soft dough like formation begins. Turn off the flame. In another bowl combine ice water and a pinch of salt. Divide the cashew cheese into 6 small balls and drop them in the cold water. Let it settle for couple of minutes and drain the water. Keep the cashew cheese aside.
How to make spinach sauce
In a food processor combine 1 cup cashew nuts and dairy free milk. Blend it smooth.

Warm a sauce pan and pour the blended milk into it. Let it cook on a low flame for a minute.

Add spinach, warm water, nutritional yeast, lemon juice and salt. Stir and cook on a low flame for couple of minutes. Turn if off when it starts to thicken. Let it cool. Once cooled blend this sauce in a blender as smooth as possible and keep it aside.
How to prep tofu
Warm a frying pan and grease it well. Place the chopped tofu and let it roast until mild golden in color.
How to assemble the casserole
Now take a small square/rectangle baking pan and the first layer of half of the spinach sauce.

Cover it with the roasted tofu as the second layer.

Top it with leftover spinach sauce as the third layer

Lastly, top it with cashew cheese. Place it in the oven and bake it for 15 minutes.

Feel free to sprinkle some crushed chili flakes as per your taste and pair it with quinoa/steamed rice.
Notes
I used unsweetened coconut milk that comes in tetra pack from So Company to lighten the coconut flavor. Unsweetened almond milk can also be used for this recipe.
The leftovers can be microwaved for warming it up again.
Nutrition
Calories:
360
kcal
|
Carbohydrates:
16
g
|
Protein:
21
g
|
Fat:
24
g
|
Saturated Fat:
1
g
|
Sodium:
175
mg
|
Potassium:
196
mg
|
Fiber:
2
g
|
Sugar:
2
g
|
Vitamin A:
232
IU
|
Vitamin C:
4
mg
|
Calcium:
83
mg
|
Iron:
1
mg