Baked Cheese Broccoli Vegan Casserole is a wholesome gluten free dish. It's filling and satisfying with immense delicious flavors plus perfect to feed a crowd.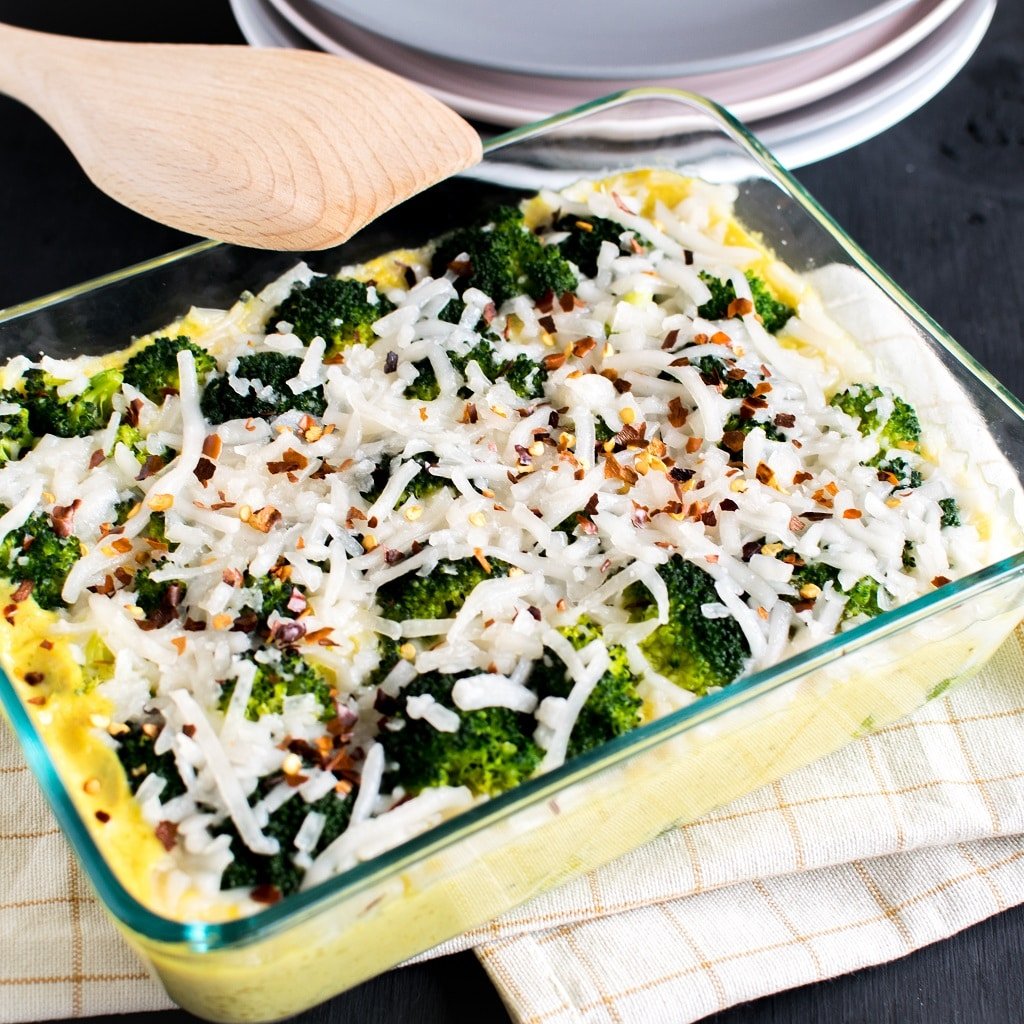 Its a perfect for the upcoming Thanksgiving dinner. Since, this casserole is a make – ahead recipe, it stays good for about a week in a refrigerator.
However, Baked Cheese Broccoli Vegan Casserole is an evergreen recipe and will satisfy you all year round.
This casserole is healthy, nutritious and beautiful to present on a table spread. This dish will also make the omnivorous happy. They wouldn't stop praising your cooking skills.
This grain free baked casserole dish is super easy to make and is a delight to the taste buds. At the same time it fills the nutrition requirements for a meal.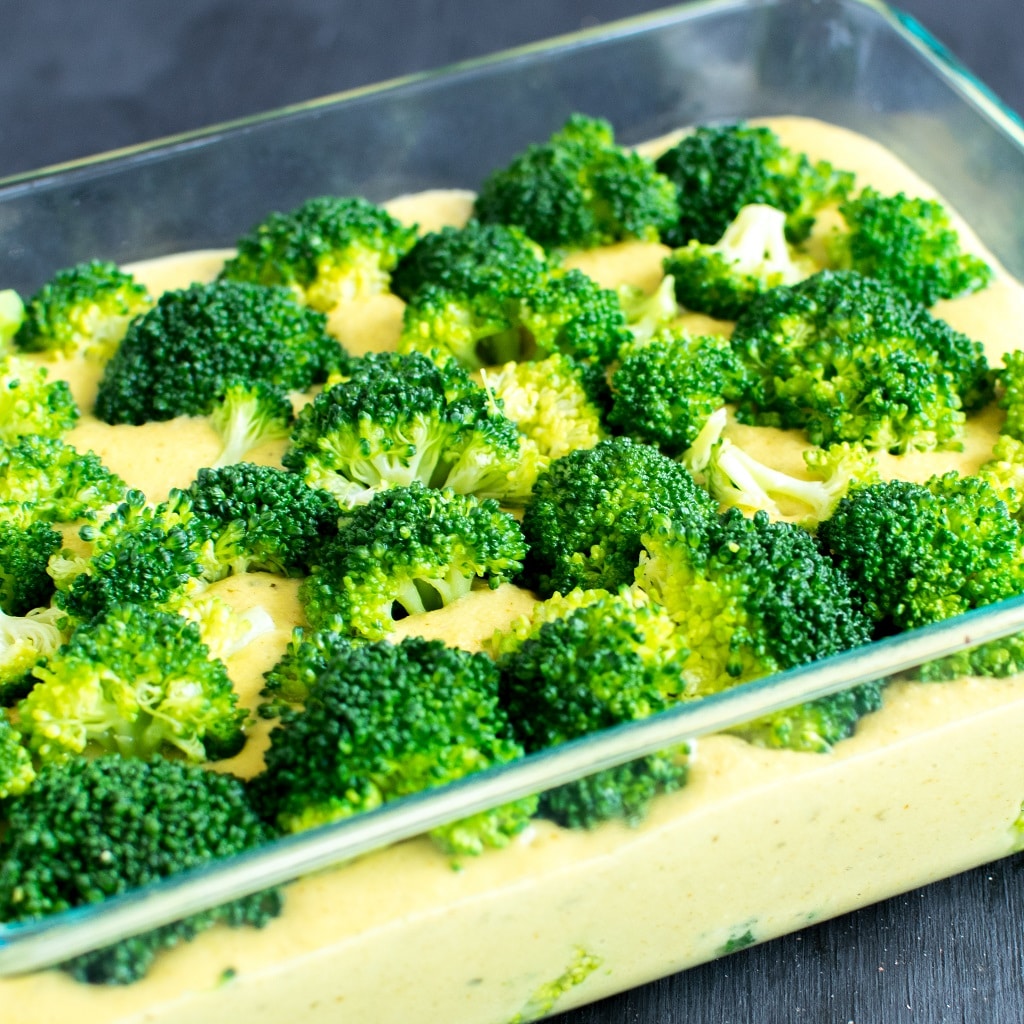 The goodness of broccoli along with creamy and thick cheese sauce is absolutely mind blowing.
How to make Baked Cheese Broccoli Vegan Casserole
Firstly, I made the cheese sauce in this recipe by combining lightened coconut milk and coconut flour.
Secondly, I added powdered cashew nuts.
Next, I seasoned it with mild spices and herbs.
Later, I layered all the ingredients and baked it in a pre-heated oven.
My idea was to include broccoli as the main ingredient in my recipe because I have been struggling to include broccoli into my family's diet.
I perfected this recipe in merely couple of practice and succeeded in feeding broccoli to my family.
However, I love broccoli and I make sure to eat this super nutritious vegetable at least once every day.
Now with Baked Cheese Broccoli Vegan Casserole on our menu my family also loves broccoli. They also enjoy this healthy vegetable, not everyday, but once every week.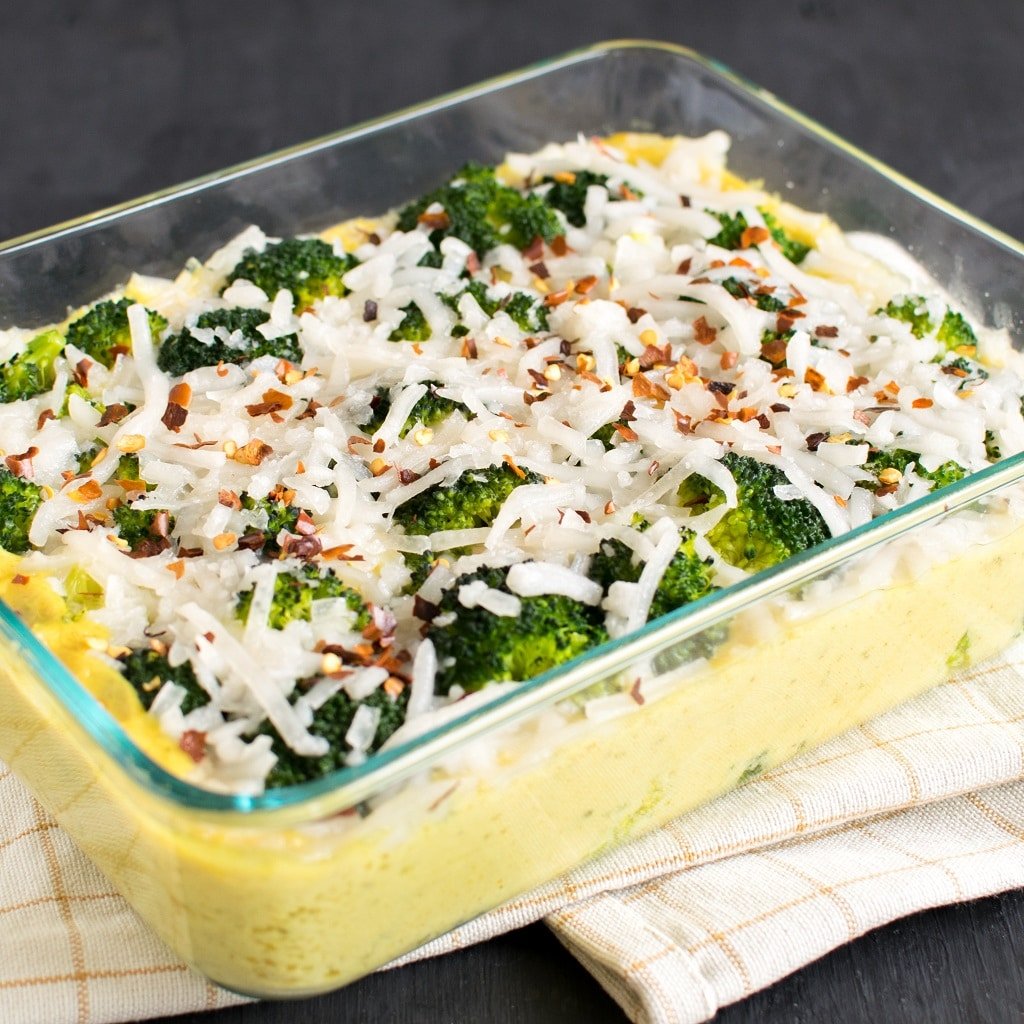 Baked Cheese Broccoli Vegan Casserole is a perfect way to include broccoli into your diet without sacrificing on taste and deliciousness.
I am always very happy and satisfied if my family eats balanced nutrition and healthy food. It feels like I am on top of the world. I am sure many of you would relate to my feelings.
I would love to hear about how you feel when your family eats healthy vegetables happily 🙂 !!!!!!!!!!
You may also like:
Cheesy Lentil Quinoa Vegan Casserole
Baked Black Beans in Vegan Cheese Sauce
Habanero Parsley Tofu Curry Casserole
Vegan Cheese and Parsley Baked Cauliflower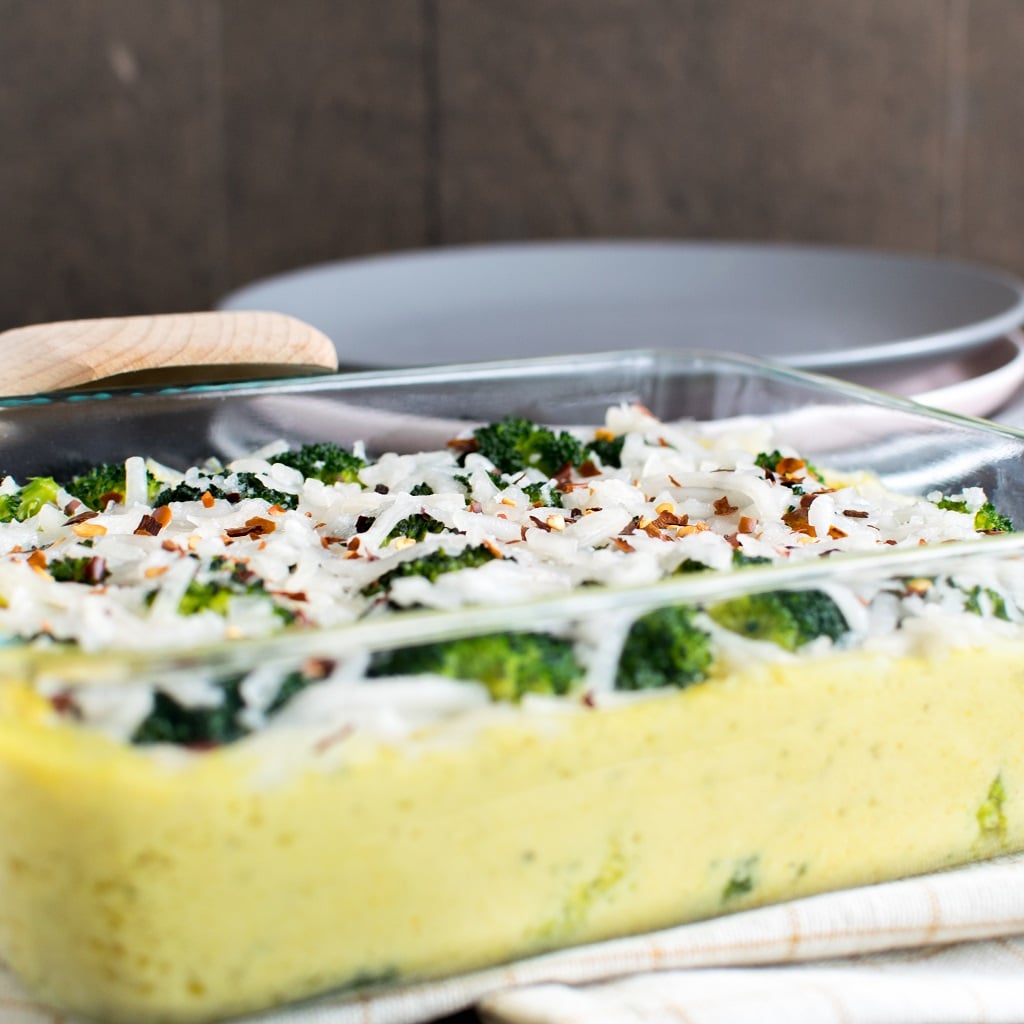 Did you make it?
If you get a chance to make this recipe then please leave your feedback in the comments below along with the ratings. In addition, you may tag @kiipfit on Instagram because we would love to see what you cooked.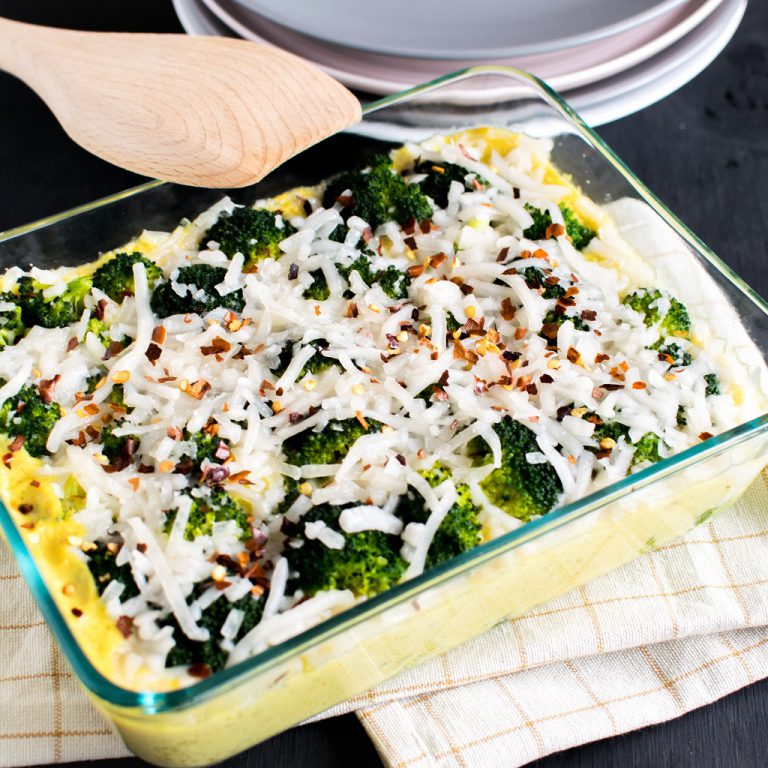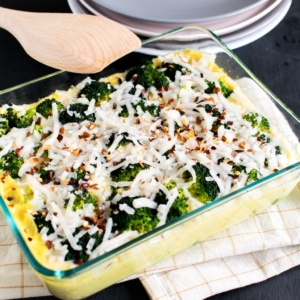 Print Recipe
Baked Cheese Broccoli Vegan Casserole
Baked Cheese Broccoli Vegan Casserole is a wholesome gluten free dish. It's filling and satisfying with immense delicious flavors plus perfect to feed a crowd.
Instructions
Preheat oven at 400 degree Fahrenheit and prepare an 8 inch rectangular/square baking dish.

In a saucepan combine coconut milk, coconut flour and powdered cashew nuts. Mix well until no lumps are left.

Now add turmeric powder, cumin powder and chili powder. Stir again until the spices are well mixed.

Lastly, add oregano, nutritional yeast and salt. Stir again and let it cook for couple of boils on a medium flame. Then turn off the flame.

In the baking dish spread 1 cup of blanched broccoli florets at the bottom. Now, pour the entire cheese sauce over them. Add another layer of the rest of the broccoli florets. Lastly, top it with vegan mozzarella cheese.

Place the baking dish at the top rack of the oven and bake for 20 minutes or until the cheese melts nicely.

Serve warm with some quinoa or mashed potato and a salad.
Notes
Measure raw cashew nuts before grinding.
Make sure to grind cashew nuts into a powder form and not let it become a butter form.
Its a make ahead recipe. Refrigerate it for about a week. Baked it again in the oven when ready to use. 
Nutrition
Calories:
265
kcal
|
Carbohydrates:
27
g
|
Protein:
7
g
|
Fat:
13
g
|
Saturated Fat:
55
g
|
Sodium:
354
mg
|
Potassium:
715
mg
|
Fiber:
13
g
|
Sugar:
9
g
|
Vitamin A:
100
IU
|
Vitamin C:
7
mg
|
Calcium:
63
mg
|
Iron:
5
mg