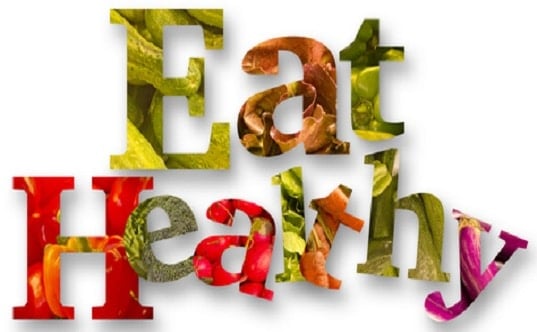 It's a task to eat healthy and it's even a bigger task to stick to healthy eating. Often times we start eating healthy with great enthusiasm which eventually fades away and we go back to uncontrolled junk food that is absolutely unhealthy. As a result we continue feeling guilty and gain tremendous amount of weight and frustrations creeps in us and we think we are not meant to look slim, fit and healthy. But the fact is we missed out on our goal and we were unable to stay on the right track.
Here's how to stick to healthy eating:
1.    The first step should be to make a realistic goal. Eating healthy isn't tough but making unrealistic goals and not able to achieve is what derails you from your path. For example your initial target should be to reduce the sugar intake or control your sodium and cook more at home with balanced nutrition. Eventually move on to exercising and weight loss plans.
2.    Always make sure you aren't depriving yourself. Many a times, in our attempt to eat healthy and lose weight we end up depriving our body and taste buds which is another reason for our failure to stick to healthy eating. Eat everything in small proportions. Decide on a cheat day but eat healthy as much as possible without stressing yourself. Remember healthy food can also look tempting and tastes delicious. We should be able to learn to cook food in a right way.
3.    Start making right choices. Even if you eat out there are many options provided by restaurants which may help you stay within your portion control and calorie limit. Never overload your stomach with huge servings. Practice mindful eating and eat half of the portion and pack the rest for the next day.
4.    Try to fill your refrigerator with fresh fruits and vegetables. Empty your pantry that contains junk food and fill it with healthy nuts, protein bars and othre healthy foods and snacks. If you keep healthy food at home you will have to indulge in healthy eating as you may not have any option to munch on chips or other junk snacks.
5.    Exercise regularly. This way you tend to eat healthy as well since you become conscious of your food consumption.
6.    Eat a protein rich and good breakfast which will curb your hunger pangs and help you make right choices throughout the day. Increase your protein and fiber intake which will keep you full for longer time.
Remember that it takes about 2-3 weeks to form a habit so patience and endurance is the key to stick to healthy eating. Once you get the hang of eating right in the right proportion you will enjoy your new self and would never want to go back.
Health tips of the week
"Be patient with yourself and let the habit of healthy eating form gradually so as to stick to it for longer time"