Habanero Cashew Sauce Bagels are moist, soft and fluffy with mild essence of fresh spicy peppers. Its a delightful weekend breakfast.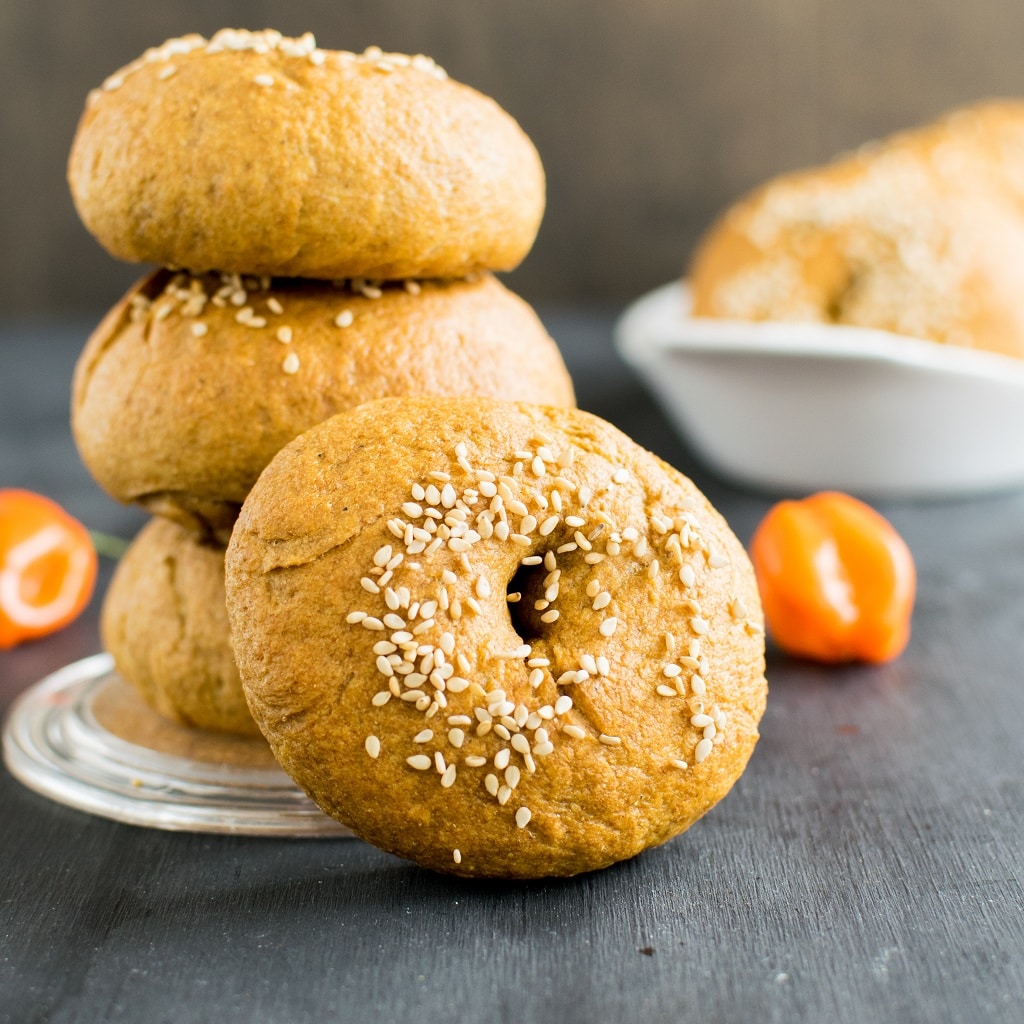 I have abundant habanero peppers in my refrigerator. I might be going a little overboard with these vibrant peppers but these give a subtle decadent flavor to the recipes.
How to make Habanero Cashew Sauce Bagels
However, I adapted the Habanero Cashew Sauce recipe from my earlier blog post Roasted Sweet Potatoes in Creamy Habanero Sauce.
Afterwards, I infused this sauce in yeasted flour and baked into delightful bagels. However, just before baking I boiled these bagels and they came out soft and stretchy when baked. They were perfect in texture and taste.
I made these bagels mild spicy because my family doesn't eat too spicy. If you are spice fan and would like some fire on your tongue, double the habanero peppers in this recipe, the rest remaining the same and set your taste buds for some heat.
We devoured these bagels in various forms. I personally enjoy it with my caffeine.
Rohit enjoys it with some tofu scramble or sometimes as a veggie sandwich. Just a hummus spread also tastes awesome.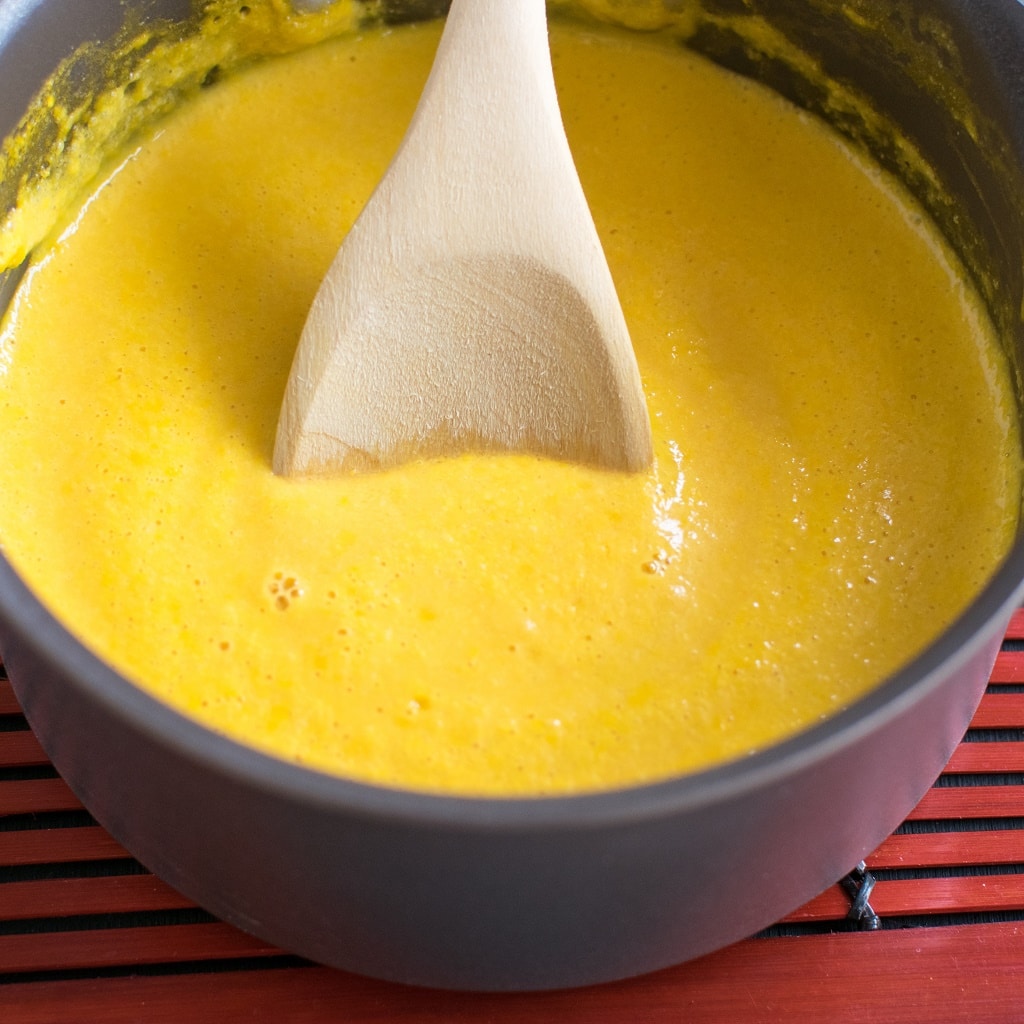 If you are left with habanero peppers in your refrigerator and want to explore some more, try my other recipe from this blog:
Tempeh Parmesan Burger with Habanero Dip
Orange Habanero Pasta
Habanero Cashew Sauce Bagels tastes outstanding any time of the day. It's a great weekend baking recipe. Stays good for a week so bake these bagels once a week and enjoy the rest of the days with healthy and nutritious home baked bagels.
I stopped store bought bagels in my house since I started baking them. The ingredients are easily available in the stores.
The directions may look a bit lengthy but trust me these bagels are the simplest to bake.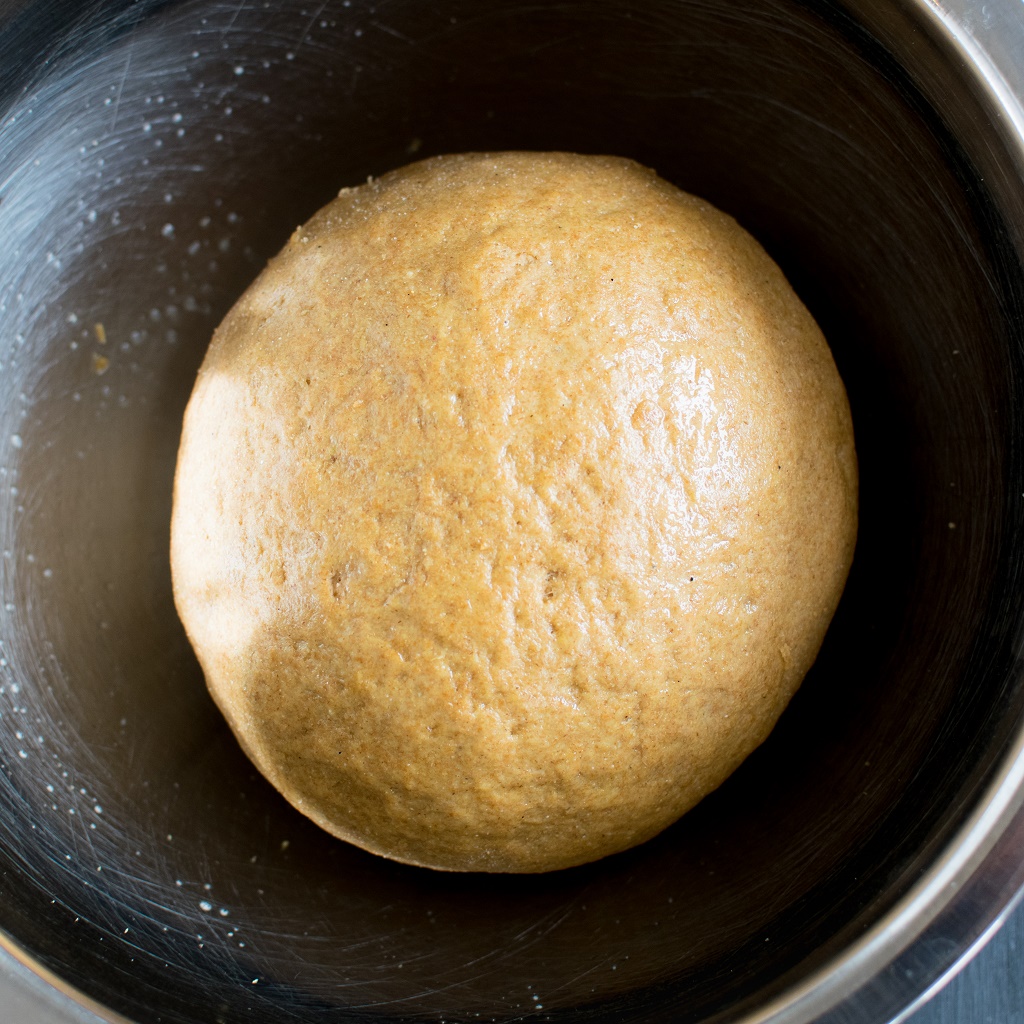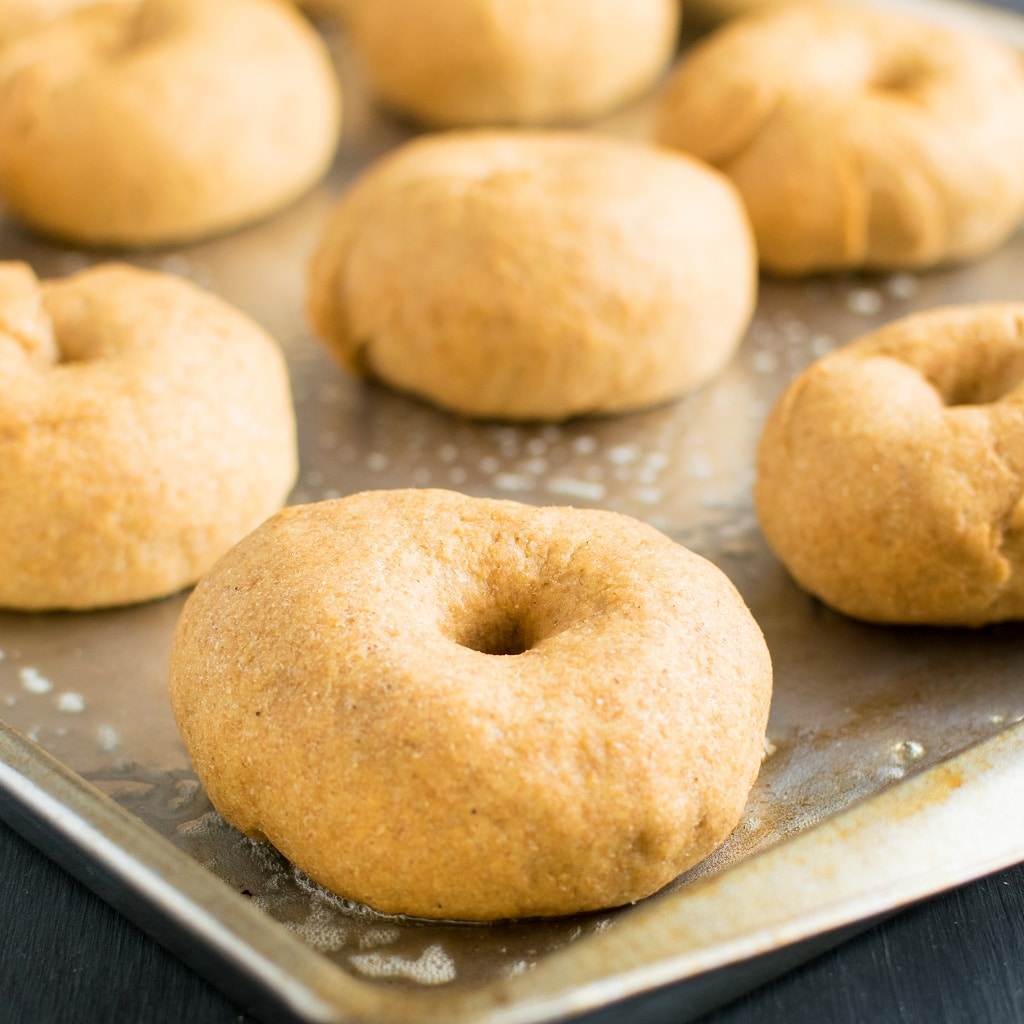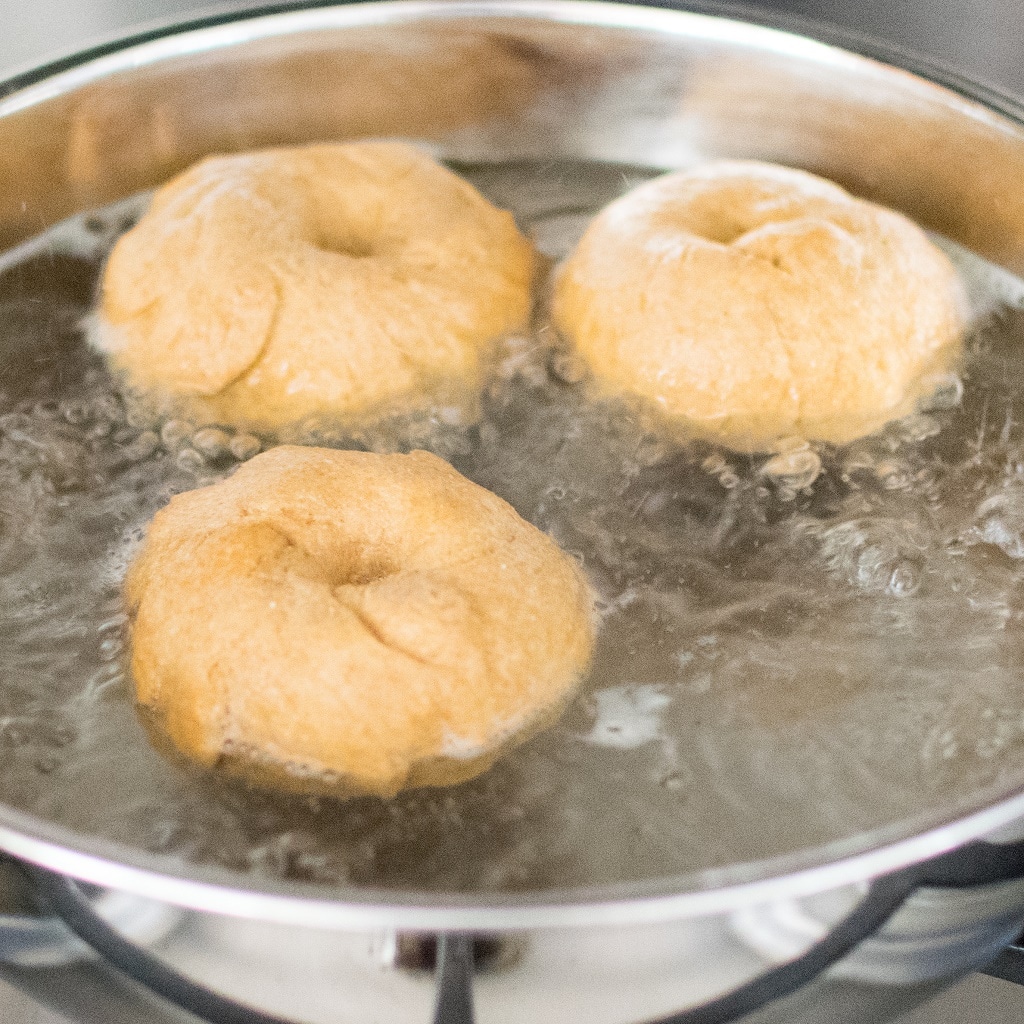 Whether you are a newbie or a baking pro you will come out as a satisfied winner with these Habanero Cashew Sauce Bagels.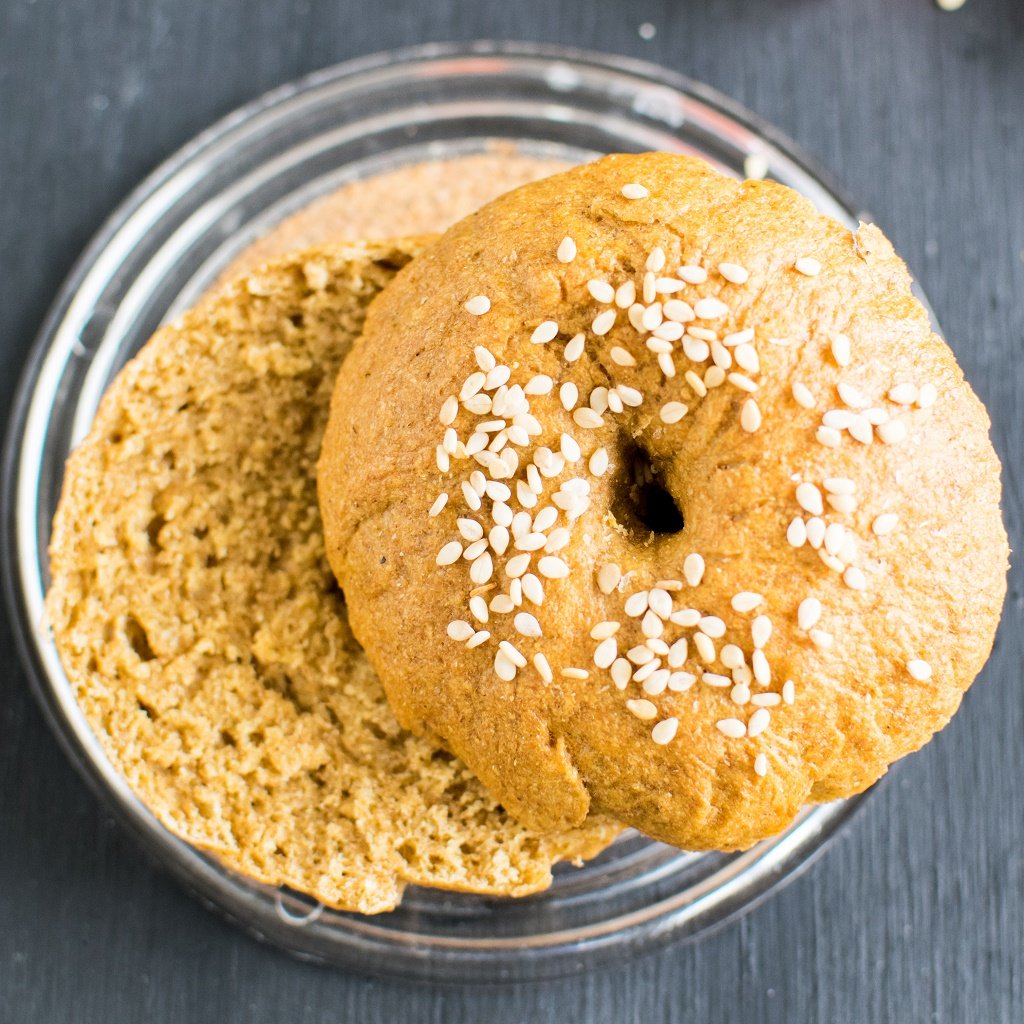 Did you make it?
If you get a chance to make this recipe then please leave your feedback in the comments below along with the ratings. In addition, you may tag @kiipfit on Instagram because we would love to see what you cooked.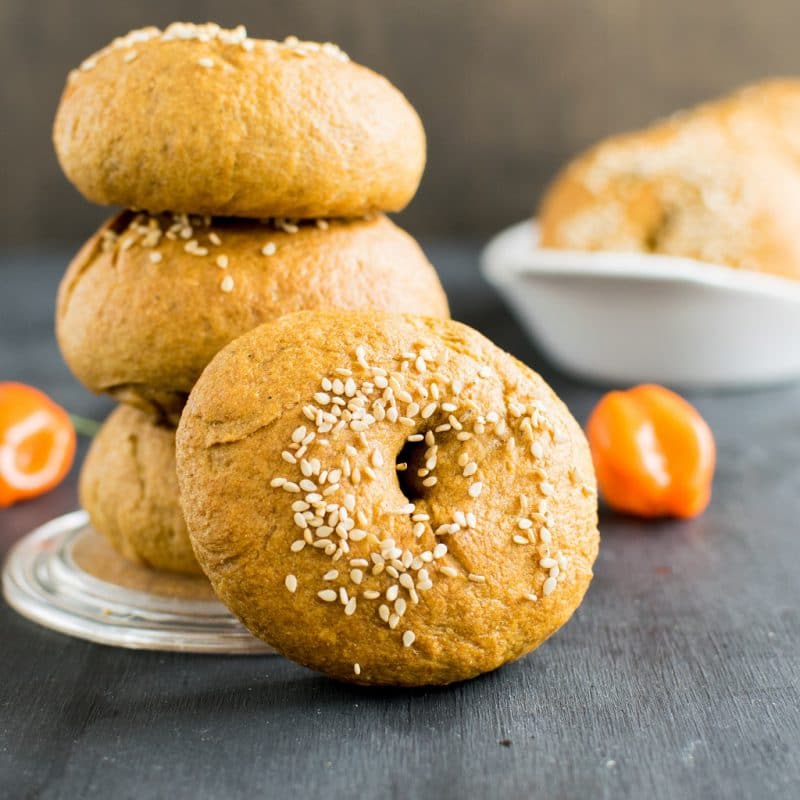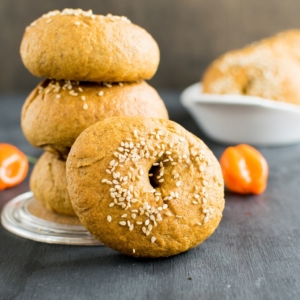 Print Recipe
Habanero Cashew Sauce Bagels
Habanero Cashew Sauce Bagels are moist, soft and fluffy with mild essence of fresh spicy peppers. Its a delightful weekend breakfast.
Ingredients
For the sauce
2

whole

Habanero peppers

(stemmed and deseeded)

1/4

cup

cashew nuts

Pinch of dried garlic

1/2

cup

chopped carrots

1/2

tsp

salt

1/4

tsp

brown sugar

1 1/4

cup

unsweetened coconut milk
Instructions
In a blender combine all the ingredients of the sauce and blend until smooth and creamy.

Heat a saucepan and cook the sauce for a minute or until couple of boils. Turn it off and bring the temperature to 120 degree Fahrenheit.

In a large mixing bowl combine 1 cup whole wheat flour, dry yeast, sugar and salt. Mix very well with a spoon until no lumps.

In a microwavable bowl combine water and oil. Heat it up to 120 degree Fahrenheit.

Now, pour the sauce into the yeasted flour. Beat it well on a medium speed with an electronic beater until well mixed (about a minute) If you plan to mix it with a spoon try to beat it in as much speed as possible.

Now, pour the warm water, beet again for 30 seconds or until well blended.

Now, add the remaining whole wheat flour to it and form soft dough.

Take the dough out on a dusted flat surface and knead well until smooth ball form dough is formed.

Place it in a greased bowl. Cover it and let it rest for 10 minutes in a warm place. (I let it rest inside the microwave).

Prepare a cookie sheet by greasing it. Take the dough out and divide it in 12 equal parts.

Roll each part of the dough and make a hole in the middle of each roll with your smallest finger.

Place them on the prepared cookie sheet and cover. Let it rise for 40 minutes in a warm draft free place. (I let the bagels rise in the over in a bread proofing mode).

5 minutes before taking out the bagels boil water in a large sauce pan. Now, put one bagel in the boiling water to see if it's floating. Then flip it to the other side and let it float for a minute. Repeat the same process for the rest of the bagels. Place the bagels again in the same cookie sheet and top it with your choice of seeds. (I sprinkled white sesame seeds).

In the meanwhile, pre - heat the oven at 375 degree Fahrenheit. Place the cookie sheet in the middle rack of the oven and bake for 30 minutes.

Turn off the oven, take the bagels out and enjoy with your choice of spread or as a sandwich.
Notes
These bagels have a mild subtle flavor of the habanero peppers. If you like strong spicy flavor of habanero then use 4 peppers.
Store these bagels in an air tight container at room temperature for about a week.
Nutrition
Calories:
140
kcal
|
Carbohydrates:
25
g
|
Protein:
5
g
|
Fat:
3
g
|
Saturated Fat:
6
g
|
Sodium:
248
mg
|
Potassium:
192
mg
|
Fiber:
4
g
|
Sugar:
3
g
|
Vitamin C:
1
mg
|
Calcium:
17
mg
|
Iron:
2
mg