We all know that when food is served on the table we first see the food with our eyes. Therefore, I discuss on How to Present Healthy Meals to make it look Appealing!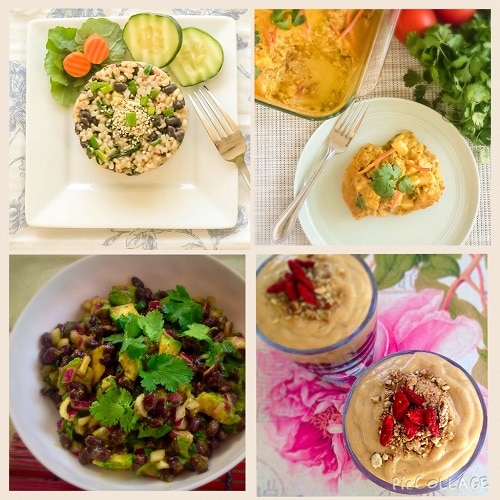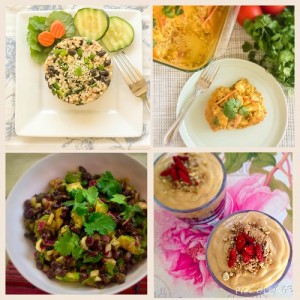 The vision nerves then send signals to our brain which stimulate our taste buds and we get the feeling of being hungry. We then are more prone to taking bites of the well-presented healthy food in front of us.
Visually attractive foods tend to appeal to our taste buds too. The feeling of happiness and satisfaction envelopes us on eating this well presented healthy dish. Hence, the old saying is true that "We first eat with our eyes".
When we serve healthy meals to our family the first impression is that the food would be tasteless. The healthy meal prepared with so much thought and care does not even get a chance to prove itself.
Consequently, our family prefers to eat all the other unhealthy food which leads to weight gain and health troubles, and what we call the ill effects of bad eating habits.
Hence, my endeavor via this blog is to create and highlight those healthy food recipes can be appealing as well as flavorful and so appetizing.
I will share some tips on how to present healthy meals to make it look more appealing to your family without going out of your way and within your budget. 🙂
First and foremost let's talk about making the healthy meals flavorful.
1. Healthy meals call for low sodium content. Here we can put less salt, just enough to tantalize our taste buds. We should strive to use fresh fruits and vegetables because sometimes frozen vegetables may contain high sodium as preservatives.
2. Add spices according to taste. I prefer adding cayenne pepper/red chili flakes to most of my healthy recipes to make them more flavorful and satisfactory.
3. You may flavor with fresh lemon juice to make the dish more aromatic. When we squeeze fresh lemon juice we not only add more taste but also the wonderful aroma attracts us to at least give the dish a try. This fulfills our purpose, isn't it?
4. Try to add fresh herbs or at least fresh cilantro most of the time for extra flavoring.
5. Add nuts whenever possible to give it a crunchy taste and make the base a little more thick and flavorful. (Make sure to use raw nuts to cut down on sodium)
Now, let's talk about presenting the dishes on the table to our family.
1. Serve the healthy food in the best serving dish you have. Sometimes, when cooking at home just for our family we feel lazy in using the beautiful crockery we own to avoid cleaning. But believe me a little extra cleaning goes a long way.
2. Garnish the cooked food with chopped cilantro to add colors to your dish.
3. Make sure to add as many colors as possible to your meal to not only add nutrition to your food but also to make it look beautiful and more appealing.
4. Try and make it a family event where all of you can sit together and enjoy the healthy food.
5. If desired you may have candle lights or some dim dinner lights around to create an atmosphere of a quiet dinner that may make your healthy meals more appealing and inviting.
6. Try to serve food either hot or warm and avoid serving any cold food.
7. Also when serving cooked food onto the final plate makes sure to serve the right portion. It gives a better and more appealing look rather than just filling the plate with the food item. Too much quantity of food on the plate might seem overwhelming and not so inviting.
8. When serving healthy desserts you may top it with fresh fruits that are available in your home refrigerator. If your family likes chocolate flavor try to top it with mini chocolate chips just a tablespoon to make it look attractive and exciting.
Health tip of the week
"Well presented Healthy Food is a key to our family's Good Eating Habits".