New School year is almost here and summer is coming to an end with fall knocking on the door. The easiest recipe that came to my mind was some sandwich filling that can be made ahead and refrigerated for quick fix lunch box recipe.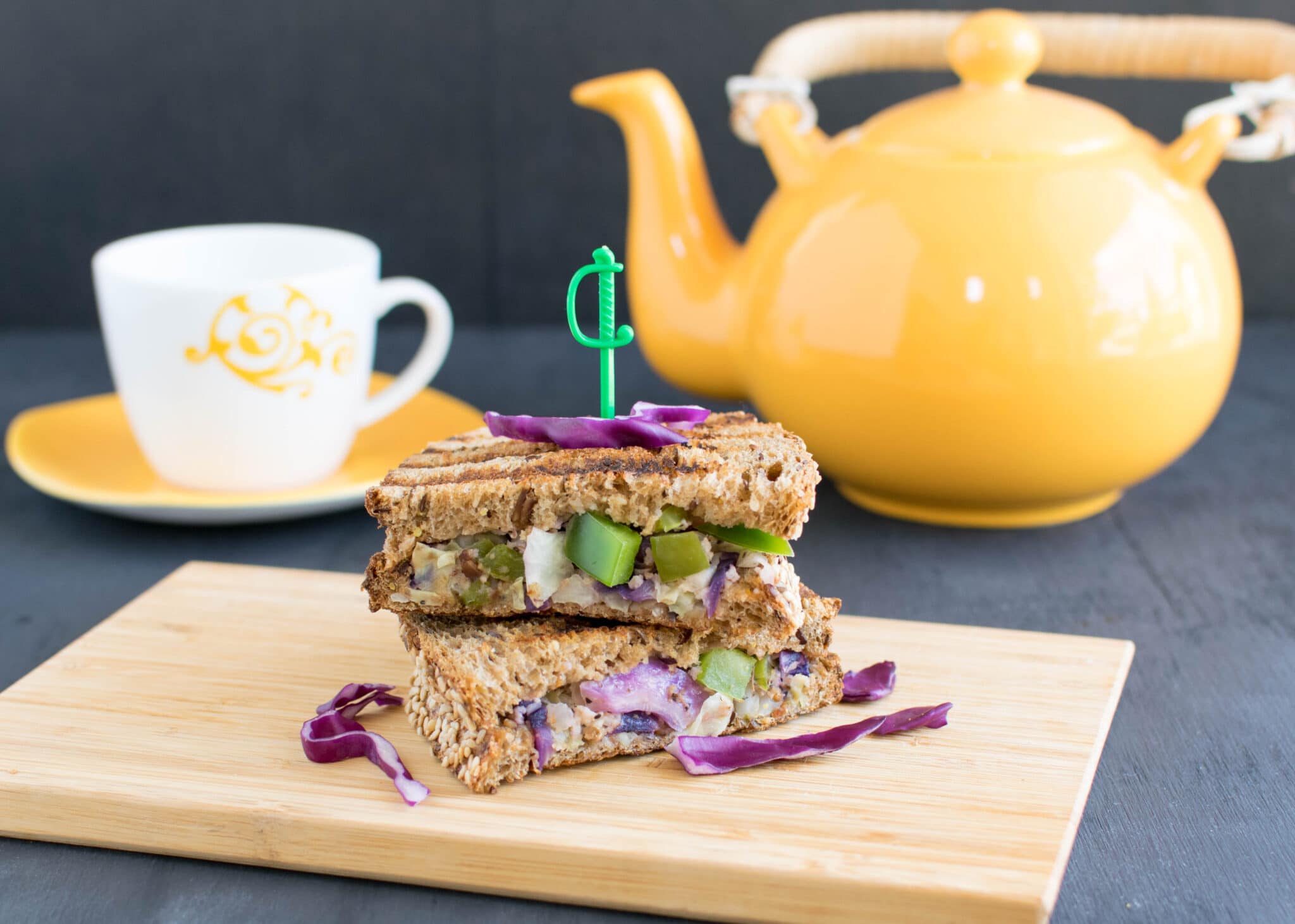 Though my preschooler is not so fond of sandwiches but this Grilled Cabbage Ricotta Sandwich is her preferred sandwich for lunch time. It just takes few simple steps and only 15 minutes to cook the stuffing and grill it in a sandwich as and when desired. For me I love sandwiches for my lunch and sometimes for my dinner too.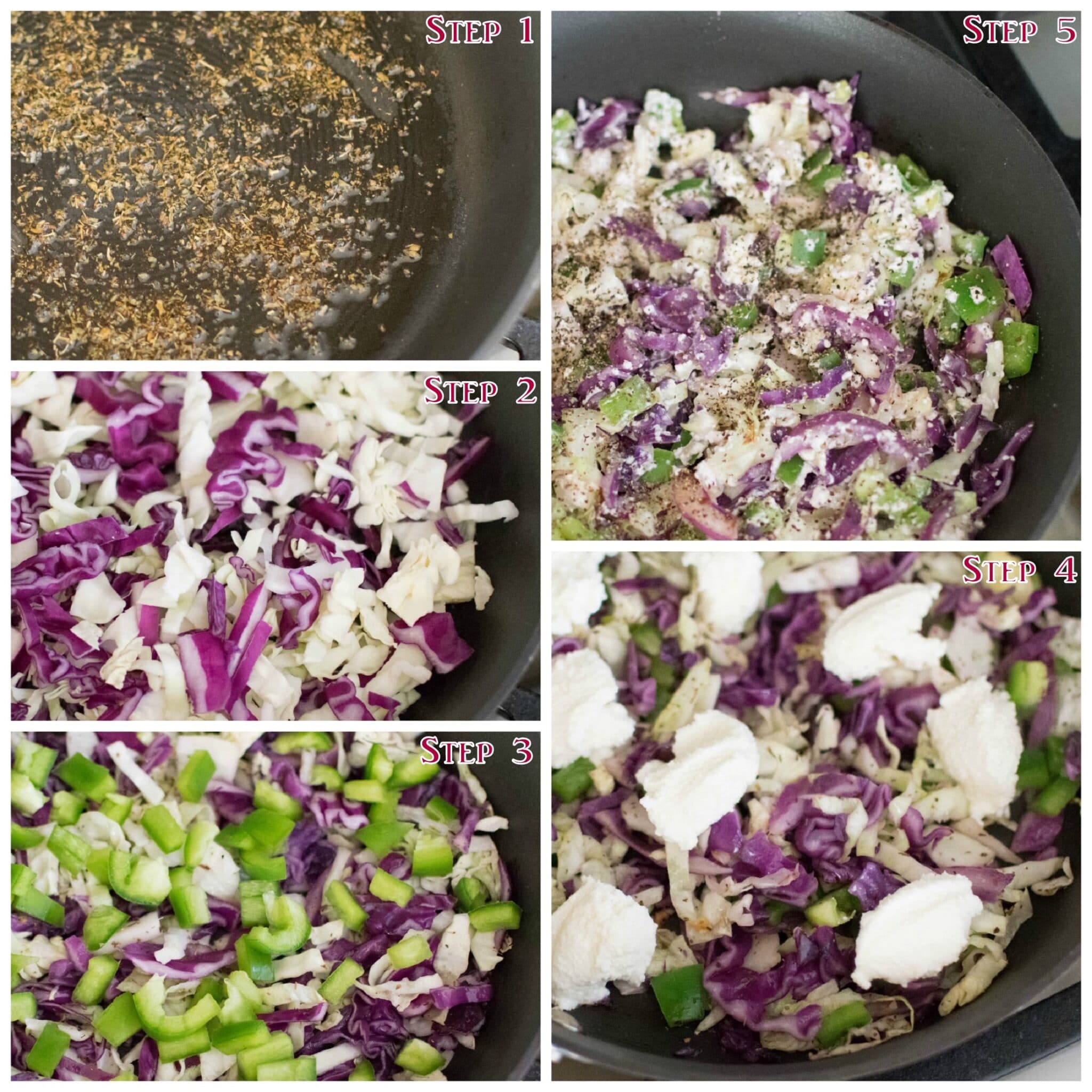 I usually make the stuffing in bulk and refrigerate for 4-5 days and whenever I am short of time I just quickly fix Grilled Cabbage Ricotta Sandwich along with a side of salad.  For the stuffing I just sauté green and purple cabbage in a pan and toss in lots of ricotta cheese along with some basic seasonings. The flavor of ricotta cheese just adds so much deliciousness to the sandwich along with so much health.
Ricotta cheese – it's an Italian whey cheese made from sheep milk. This cheese contributes a lot to the energy required by our body due to its carbohydrate and protein content. It's a great source of vitamin B12 and many minerals. Along with lots of calcium content ricotta cheese has good amount of omega-3 fatty acids. In totality this cheese is super delicious and healthy and my cheese loving family's favorite.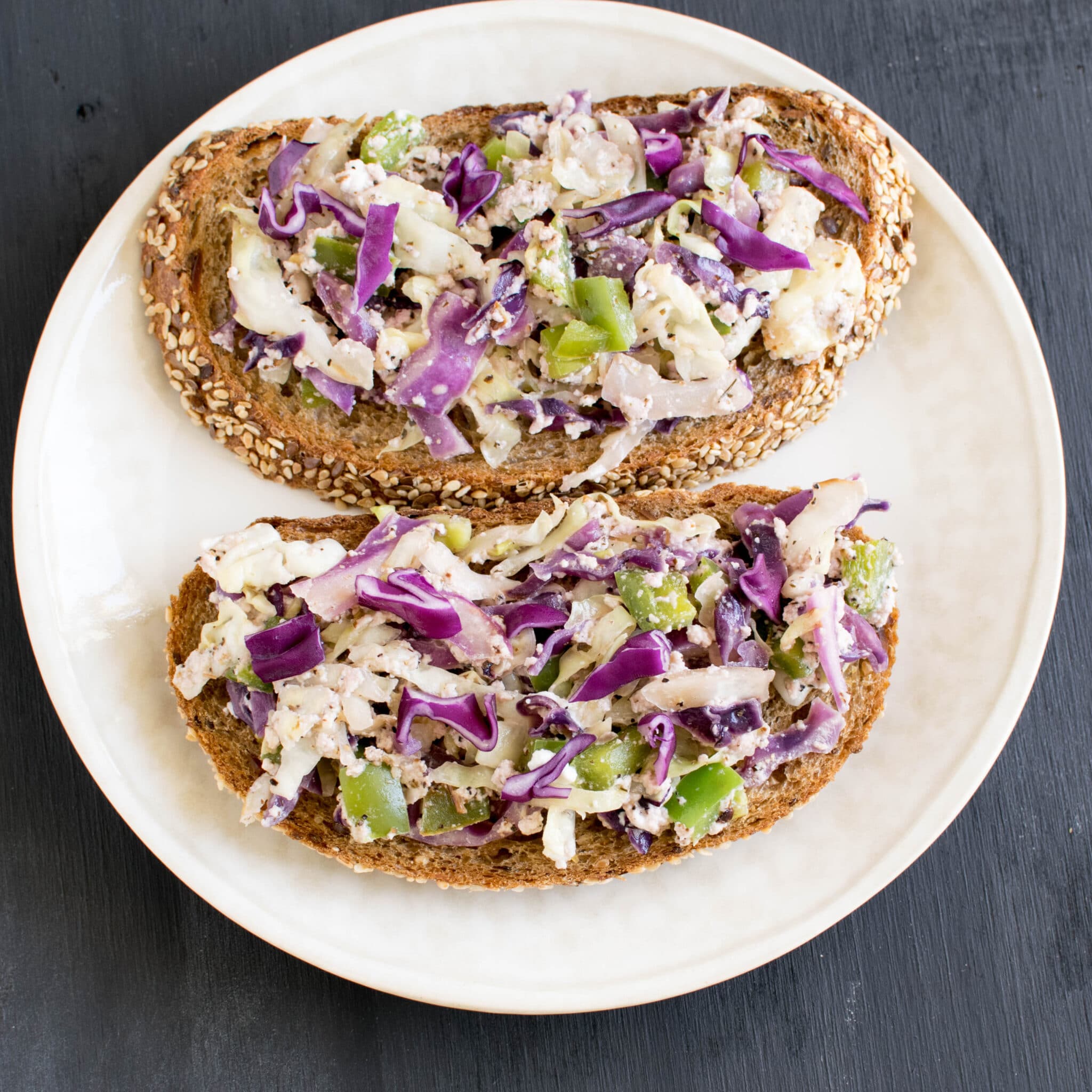 This guilt free healthy and scrumptious Grilled Cabbage Ricotta Sandwich is a must try. It's an added idea to your sandwich recipes and perfect for work week lunch box planning. 🙂 .  I am all set for the new school year. Are you? 🙂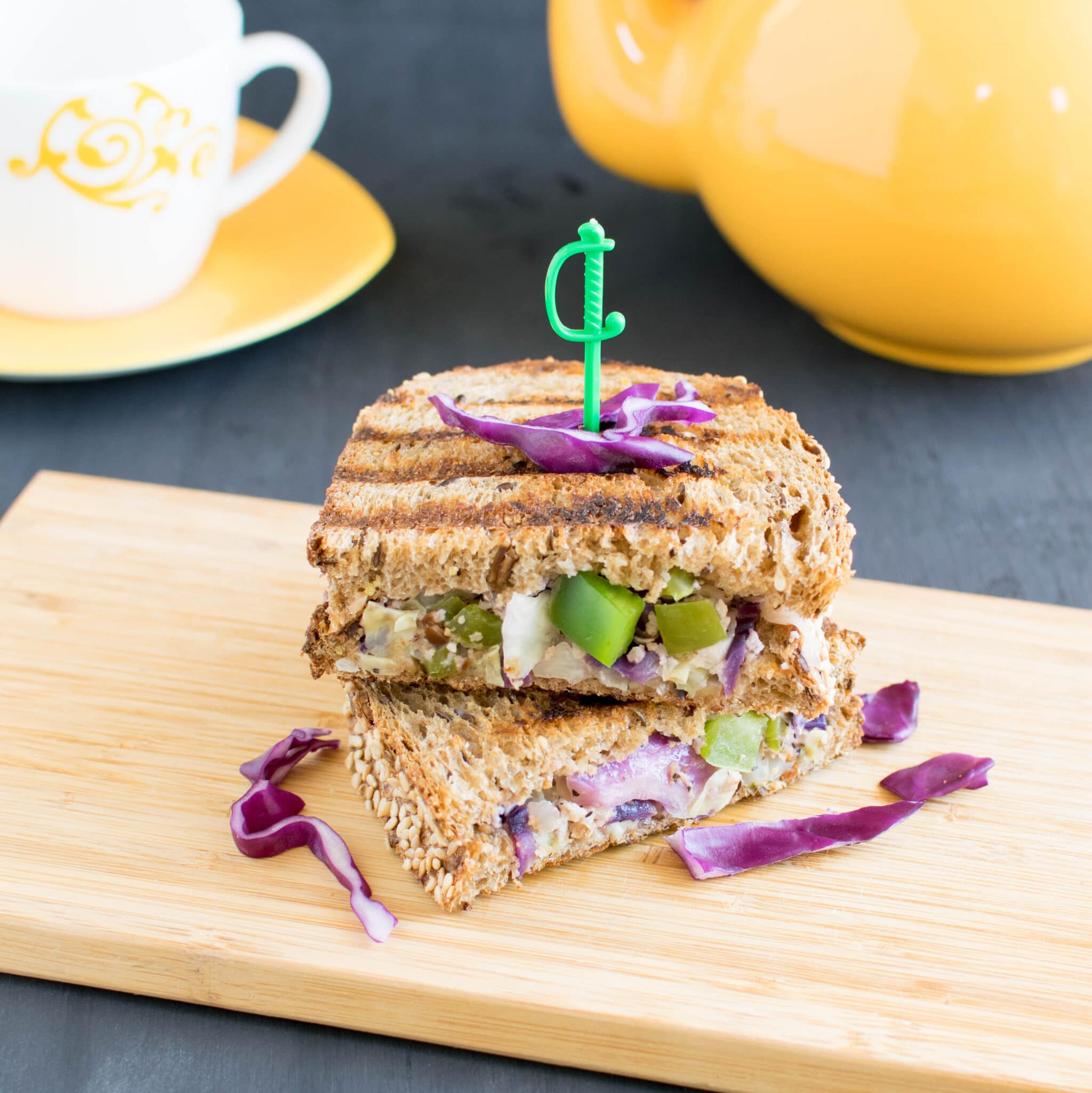 Grilled Cabbage Ricotta Sandwich
Prep Time: 5 minutes
Cook Time: 10 minutes
Total Time: 15 minutes
Per Serving 610 calories
Fat 7 g
Carbs 112 g
Protein 25 g
Ingredients
½ tbsp. olive oil
½ tsp dried oregano
1 cup green cabbage (shredded)
1 cup red/purple cabbage (shredded)
½ cup green bell pepper (chopped)
¼ cup heaped ricotta cheese
½ tsp salt
½ tsp crushed black pepper
8 slices of whole wheat sourdough bread
Instructions
Heat oil in a nonstick pan/skillet and add oregano.
Immediately add green and red cabbage and mix well. Cover and cook for 2-3 minutes until cabbage starts to release its water. (Make sure that cabbage is not over cooked and maintain its crunchy texture).
Add green pepper and mix well. Cook for 1-2 minutes.
Add ricotta cheese and mix well. Add salt and pepper, mix and cook for another 2 minutes.
In the meantime set up your electric grill/sandwich maker/panini maker.
Turn off the flame and spoon the stuffing on a slice of bread. Cover it with another slice of bread.
Once your sandwich maker/grill/panini maker is ready place the sandwich and cook until ready to take out.
Serve immediately.
Notes
Any bread of your choice can be used.

The bread can be toasted first and stuffed with the filling since the filling is already cooked.
If you buy products from this recipe using below links I get small affiliate commission.