Honey Glazed roasted Beetroot mixed with almond flour, flavored with little more honey, topped with pumpkin seeds and slivered almonds and baked into delicious and aromatic Healthy Bread.
I love baking breads at home and the taste of freshly baked bread made of natural and fresh ingredients are just out of this world. Nothing can taste better than this.
This Gluten Free Beetroot Sandwich Bread tasted heavenly!! 🙂
The pleasing aroma of this healthy bread is so appetizing!! 🙂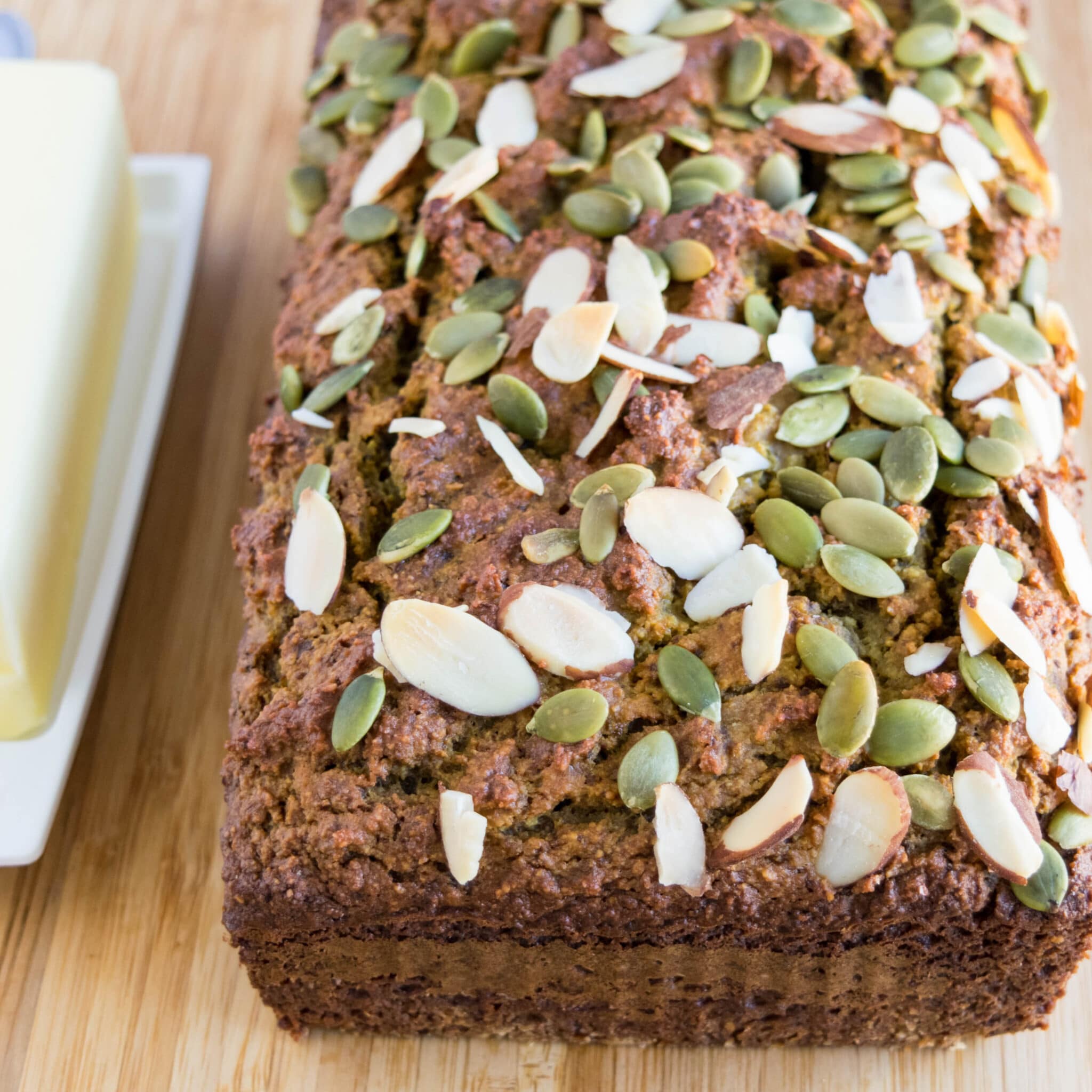 I decided to bake Gluten free Beetroot Sandwich bread because my family got fed up of eating beets in any form and they starting shying away from any red color in the food. The nutritious beets were losing their charm. I had few left in my refrigerator and I did not want to discard this iron rich vegetable. Also it was time to bake bread as my previous batch of bread just got over and the timing was perfect.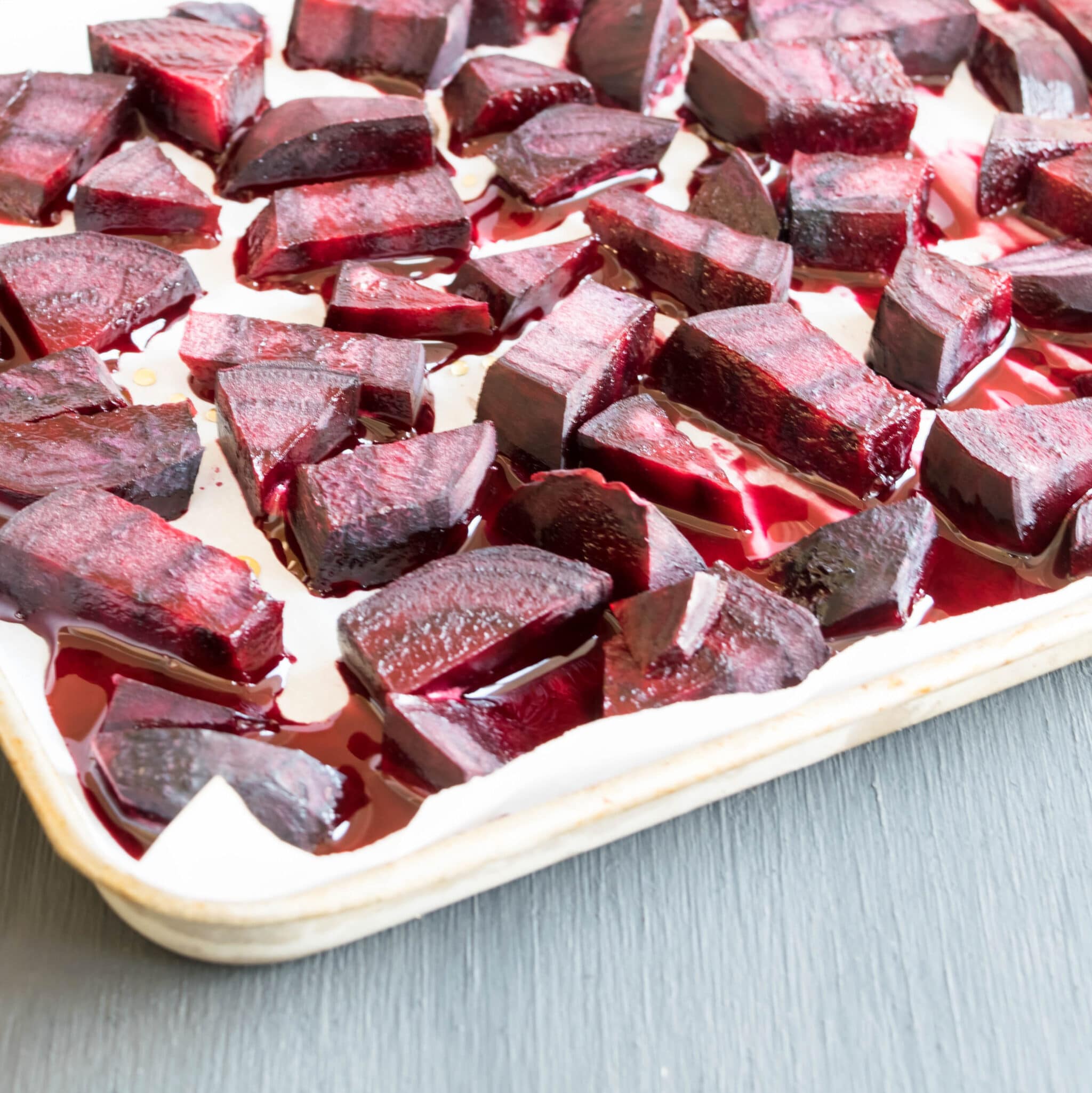 I decided to add a little more flavor to the beets to camouflage it while baking bread for my family so I topped the chopped beets with honey and roasted it. After which I put them in the grinder to grind finely. I combined the rest of the ingredients into a mixing bowl and baked it into bread. Within few minutes my house was full of aroma and my appetite was building. After it was done I took the bread out of the oven. It looked beautiful and baked evenly from all sides. WOW!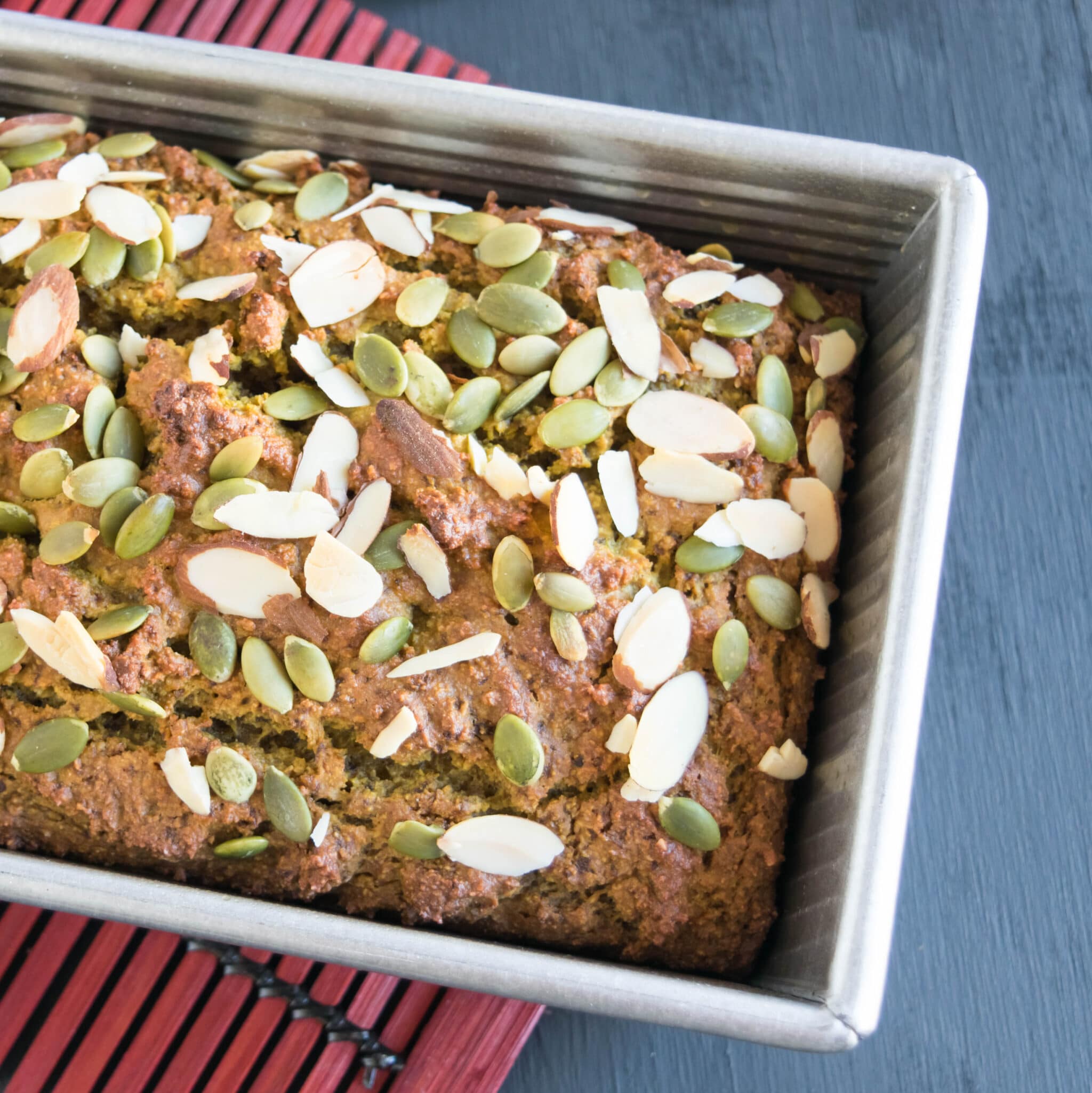 I quickly popped a slice of Gluten free Beetroot Sandwich Bread into my mouth and it tasted divine!!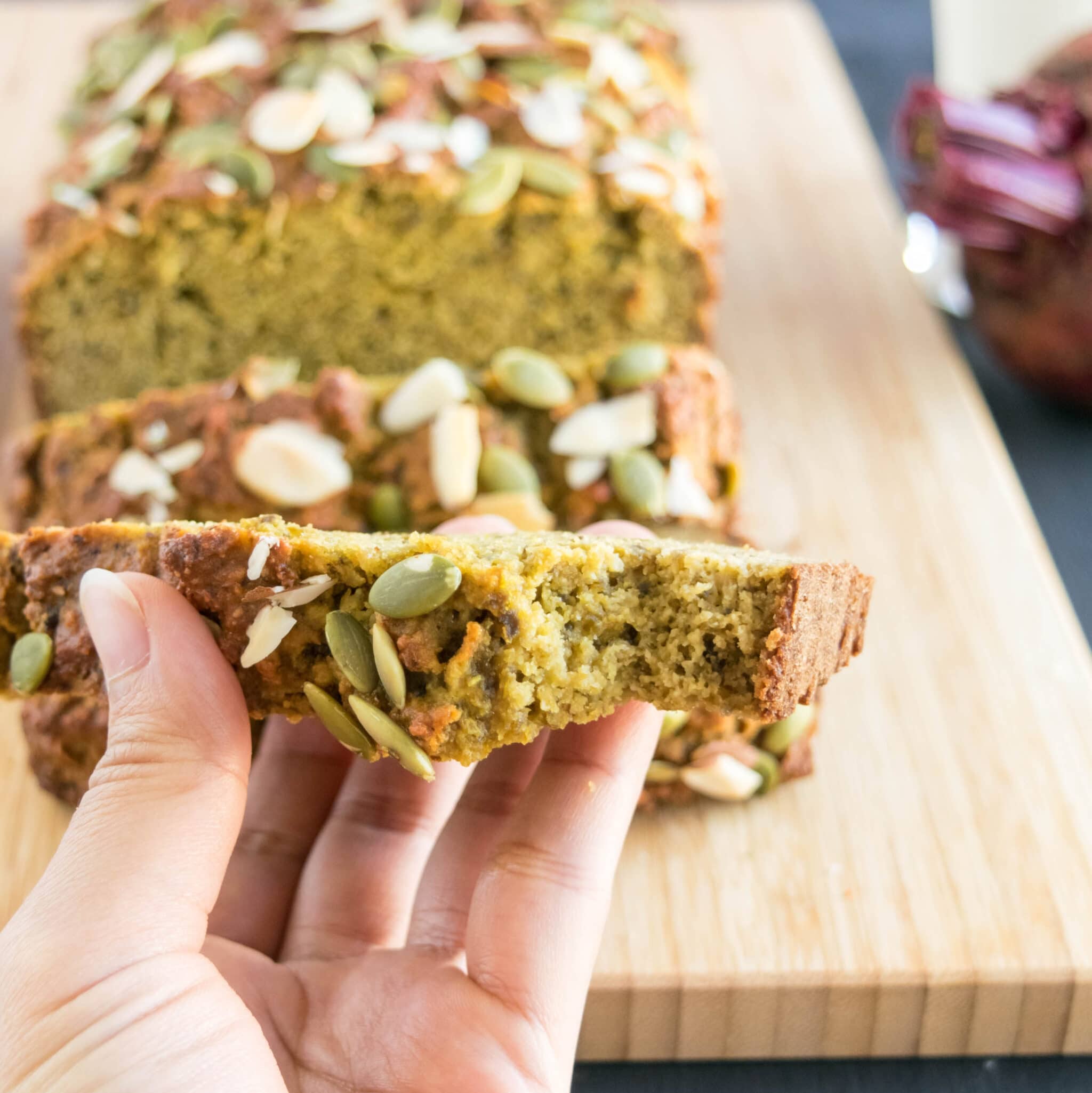 Now I was anxiously waiting for my family's feedback. I toasted the bread for them and served them with slight butter and cheese. They loved it. HAHAHA. After eating their cheese sandwich which was made with Gluten free Beetroot Sandwich Bread they asked me to bake again next time. I was super happy and satisfied. 🙂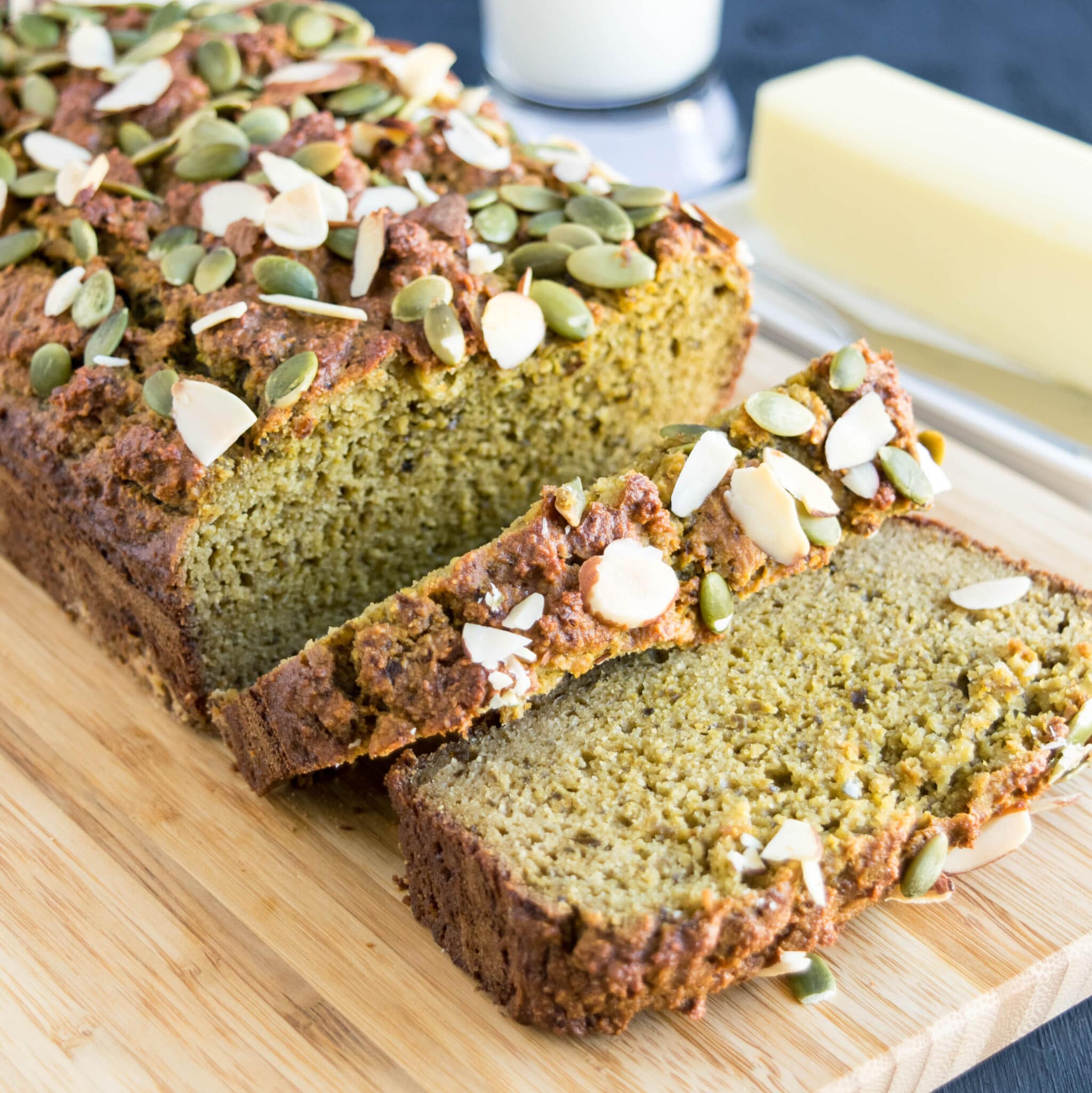 They still don't know the little secret of this bread that it consists of beets and I had found a great way to feed this seasonal vegetable to my family and keep them on healthy eating track. 🙂
Now I must go back into the kitchen to bake another batch of this bread before my family comes back home from the play area and my little secret is revealed. SSHHHHHH.  🙂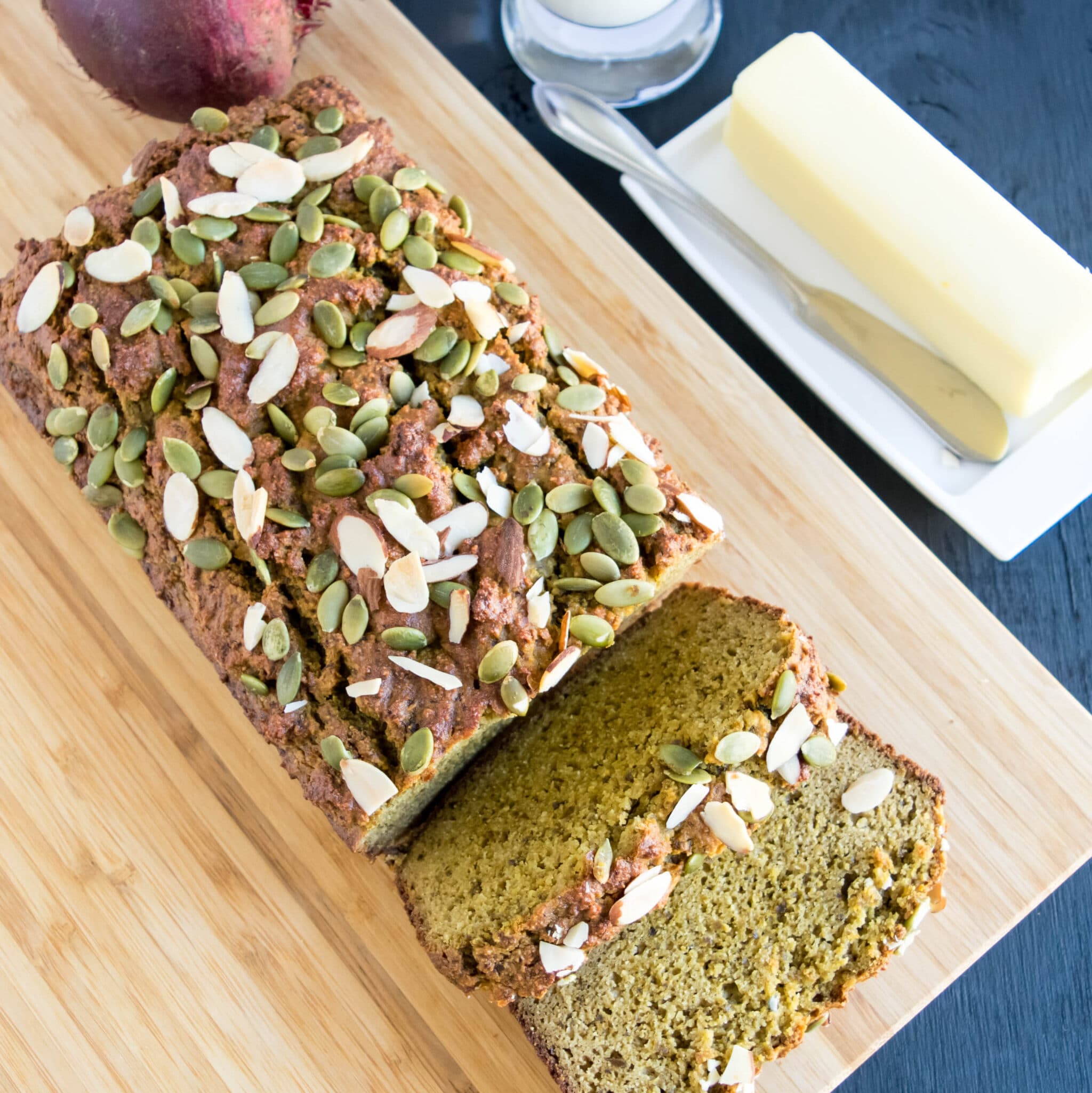 Gluten Free Beetroot Sandwich Bread
Prep Time: 10 minutes
Cook Time: 45 minutes
Total Time: 55 minutes
Per Serving 193 calories
Fat 15 g
Carbs 8 g
Protein 8 g
Ingredients
1 ½ cups red beet (chopped)
2 tbsp. pure honey
4 cups almond flour
¾ tsp salt
1 ½ tsp baking soda
5 large eggs (whipped)
1 tbsp. flax oil
2 tbsp. pumpkin seeds
1 tbsp. slivered almonds (optional)
Instructions
Preheat oven at 350 degree Fahrenheit and prepare a cookie sheet with a liner. Also prepare a baking 9*5 inch loaf pan by greasing it properly.
Place the chopped beets pour 1 tbsp. honey over each piece of the beets and bake for 10 minutes.
Take the beets out of the oven, let it cool for couple of minutes and grind as fine as possible.
In a mixing bowl combine eggs, flax oil and rest of the honey.
In another mixing bowl combine almond flour, baking soda and salt.
Add the beets to the almond flour and mix well with a spoon until well coated.
Lastly, add the wet ingredients into the almond flour and mix until all the wet and dry ingredients blend well.
Spoon the batter into the loaf pan evenly. Top it with the pumpkin seeds and slivered almonds and bake for 45 – 50 minutes in the middle rack of the oven.
When done take it out of the oven and let it cool very well and cut into desired slices.
Serve at room temperature or toasted or as a sandwich.
Notes
I personally like this bread toasted with a hint of butter/cheese.

The above recipe yields loaf (18-20 slices).

Olive Oil can be substituted for flax oil.

Can be stored in the refrigerator for a week in an air tight container.