Teff grains, mixed with Rainbow Chard, Sweet Potatoes and beautiful Watercress leaves, spiced with cayenne pepper, added walnuts for the crunchy taste and topped with Ricotta for the creamy texture.
AHAHH! Nutrition Packed Brunch. Super Healthy!
I have been planning to bake a frittata for our brunch for quite some time and decided to create my own frittata recipe but I was clueless about the ingredients to use. HMMmmm. Also I wanted to cook something very simple and quick and of course not too much laborious. Its brunch after all. Who wants to spend hours in the kitchen? 🙂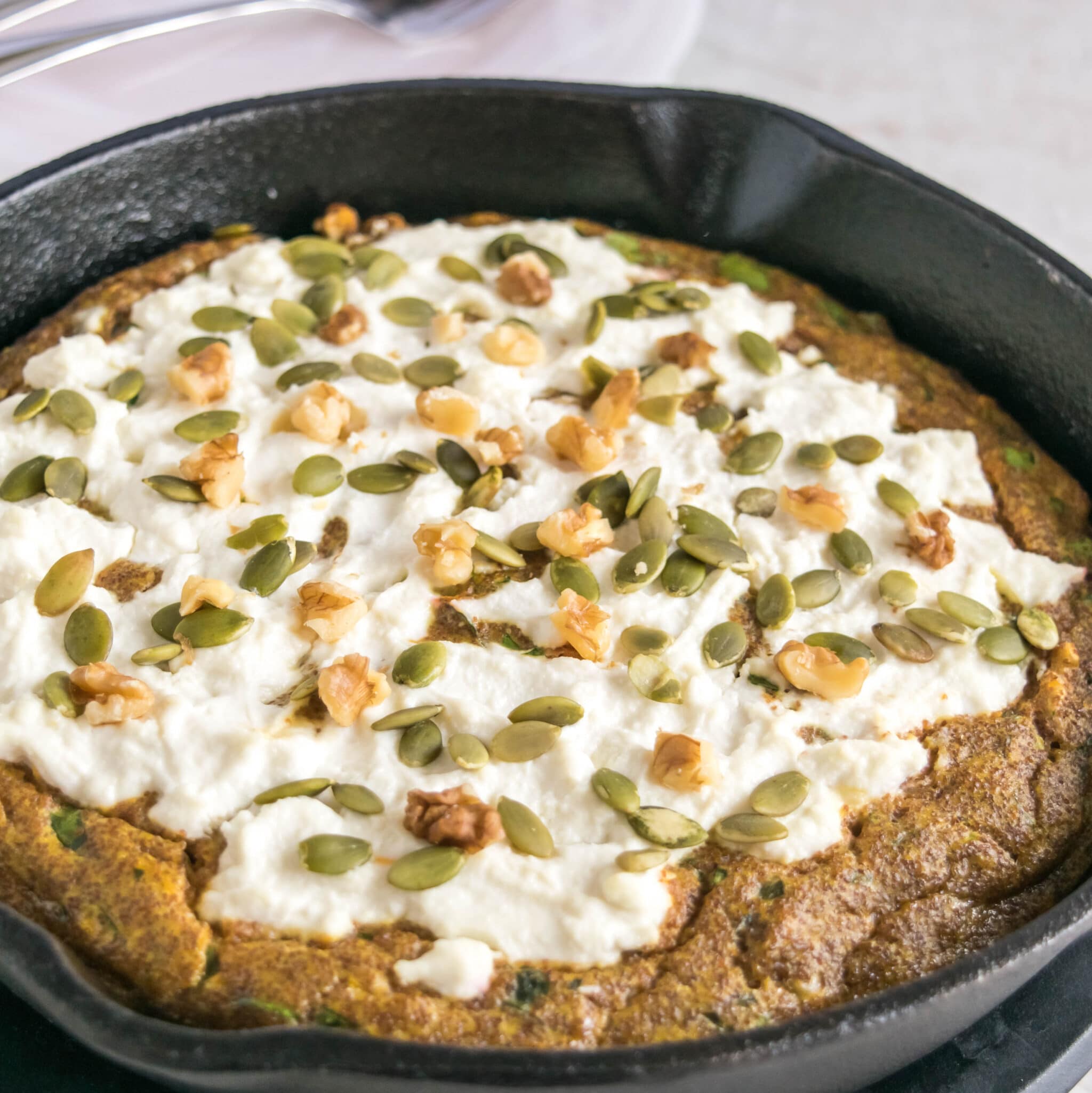 It was nice cool morning and since it was weekend I got some me time since my husband was babysitting that day. I decided to indulge in my favorite pass time and that is walking through each and every aisle of the grocery store. 🙂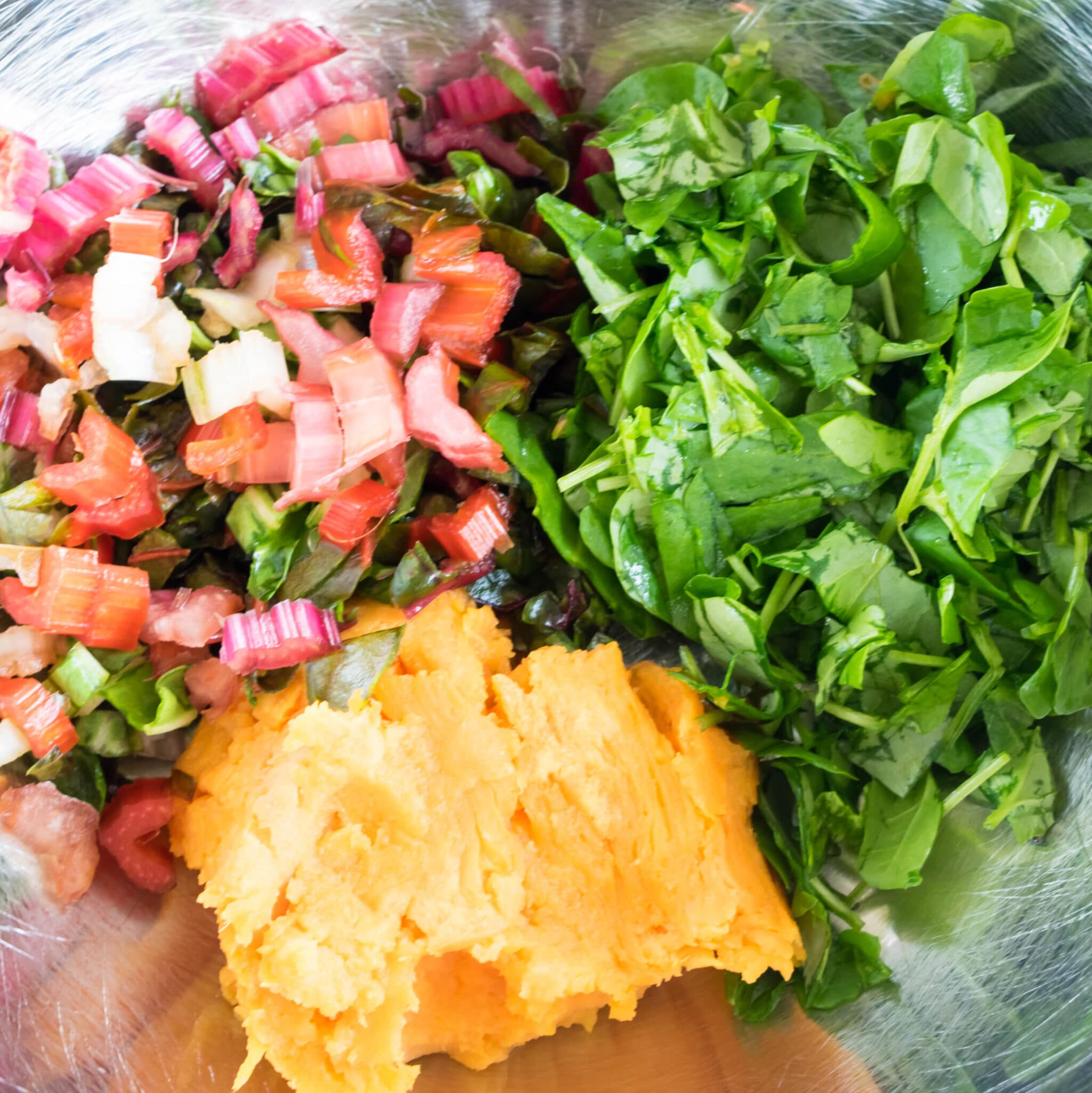 Since Chards are at its peak in this season I grabbed a bunch of Rainbow Chard. I have to feed some good carbs to my little one so I picked some sweet potatoes for her and I fell in love with watercress leaves at the store so I had to pick a bunch of it. Couldn't resist putting the watercress leaves into my cart. 🙂 . While I was about to check out my eyes fell on this wonderful Teff grains and I was ready with my recipe idea. 🙂
Teff is an ancient grain of Africa and its gluten free. Teff means lost. It is said to be the smallest grain in the world and is a nutrition powerhouse. This grain has mild nutty flavor and is a great source of protein, calcium, amino acids and iron.
Amazing!! I said to myself and hurried back home with a broad smile on my face.
I was super excited with the idea in my mind that I didn't have the patience to arrange the rest of the grocery in the refrigerator. HeHeHeHe. My daughter thought I went crazy but I was as excited as a child who gets some unexpected gift.  🙂 . I just wanted to cook the Cast Iron Teff Ricotta Chard Frittata.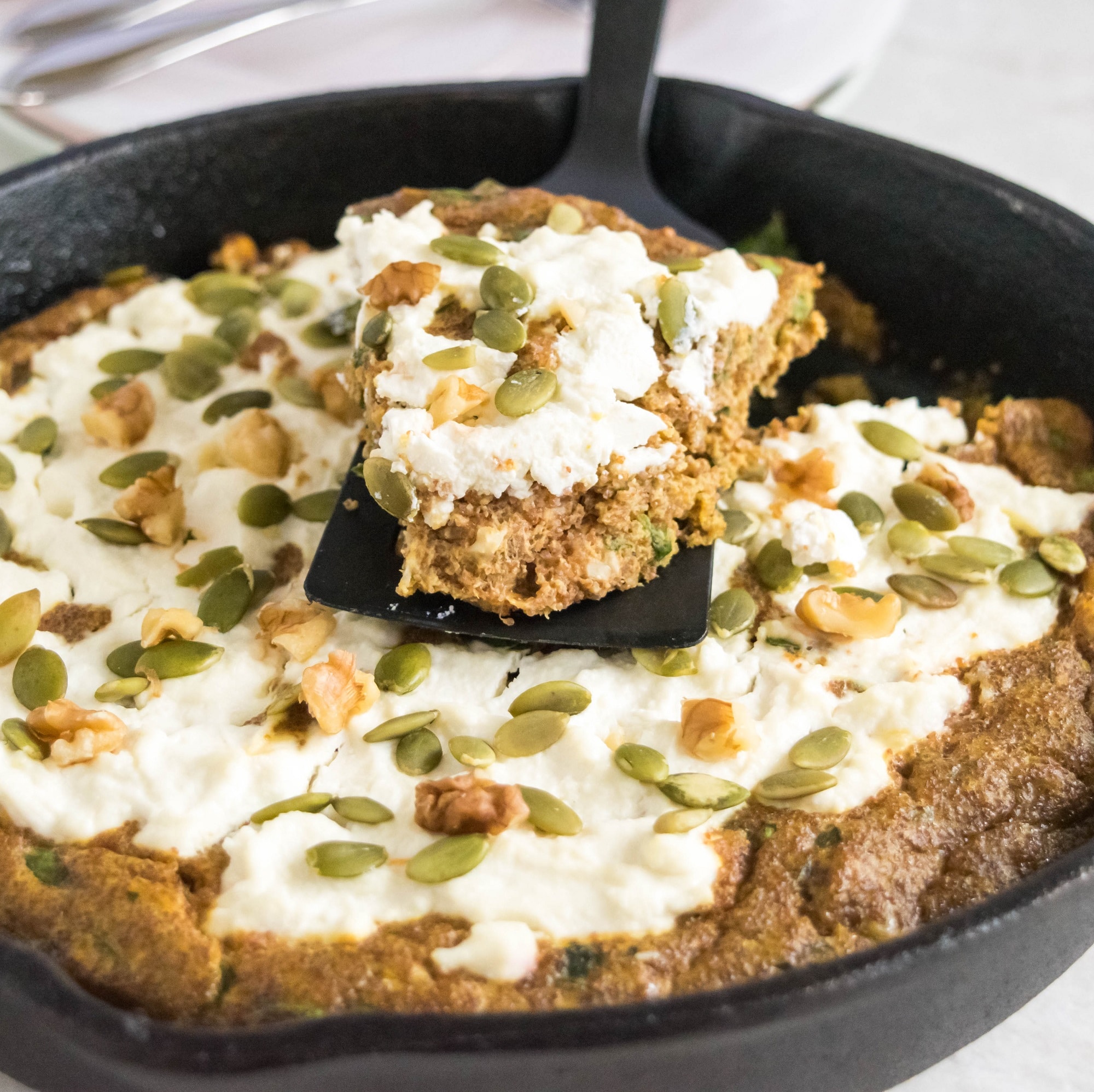 Quickly I set the oven into preheat and combined all the ingredients and baked the frittata. By the time my husband was done arranging the grocery stuffs Cast Iron Teff Ricotta Chard Frittata was ready.
Smelled Delicious!!
I served the Frittatas to my family and we all loved it and ate heartily. I was so satisfied feeding nutritious brunch on a weekend to my family.
Cast Iron Teff Ricotta Chard Frittata is a super healthy meal with a proper balance of iron, protein, calcium, fiber, good carbs, amino acids and all the required minerals including potassium.
*click here to buy Teff
Cast Iron Teff Ricotta Chard Frittata
Prep Time: 10 minutes
Cook Time: 25 minutes
Total Time: 35 minutes
Per Serving 169 calories
Fat 8 g
Carbs 16 g
Protein 9 g
Ingredients
1 cup chopped rainbow chard (including the leaves)
½ cups mashed sweet potatoes
¾ cup watercress (chopped)
2 cups teff (cooked)*
½ tsp salt
½ tsp cayenne pepper
3 eggs (whipped)
¼ cup walnuts (chopped)
1 cup ricotta cheese
1 tbsp. pumpkin seeds
Instructions
Preheat the oven at 350 degree Fahrenheit. Prepare a 10 ½ inch cast iron skillet.
In a mixing bowl combine all the ingredients except ricotta cheese and pumpkin seeds.
Mix well with a spoon and pour the batter in the cast iron skillet evenly.
Put the skillet into the oven and bake for 10 minutes.
Take it out of the oven top it with ricotta cheese and pumpkin seeds and put it back into the oven.
Bake again for 20 – 25 minutes or until the tester comes out clean.
Let it cool for a while and serve warm.
Notes
I used rainbow chard in the recipe but any chard of your choice can be used in the recipe.

Watercress can be optional if not available.