Frittata, an Italian dish which is egg based and mostly cooked over the stop top and sometimes baked in the oven has become my recent favorite delish. So, I experimented this Cabbage Oatmeal Frittata.
Earlier I have baked frittata and shared with you all but this time I wanted to try stove top frittata and include whole grains and veggies along with eggs for my lunch.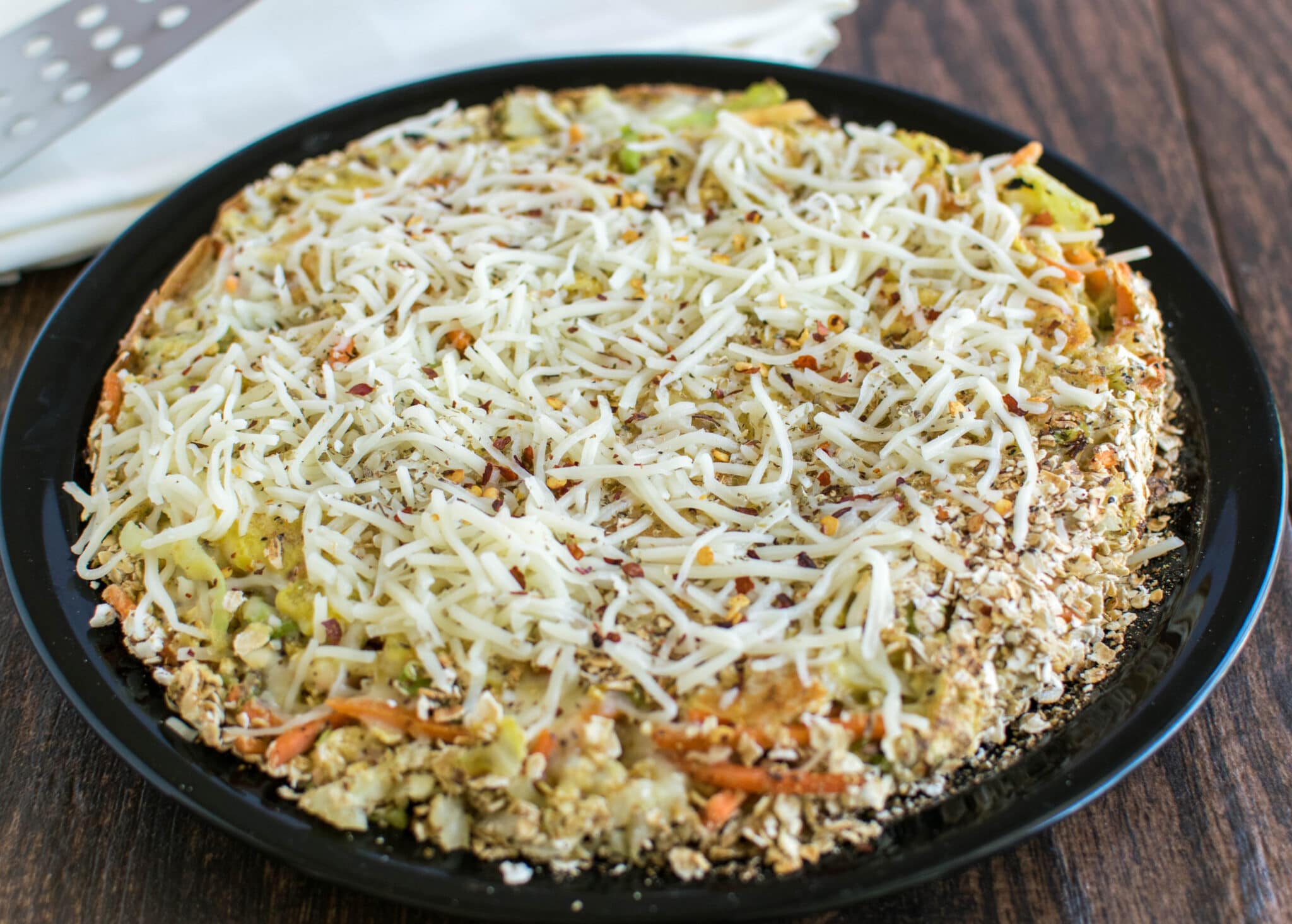 For this, I heated a nonstick medium sized frying pan (the ones that we use for omelets) and added oil to it. I flavored the oil with oregano herbs and tossed in some julienned carrots and cabbage. As soon as the veggies were cooked I added roasted oats to it and mixed them. Then, I poured whipped eggs and seasoned with salt and pepper and topped with mozzarella cheese.  I let it cook for some time and then using a plate flipped over the frittata to the other side and cooked again.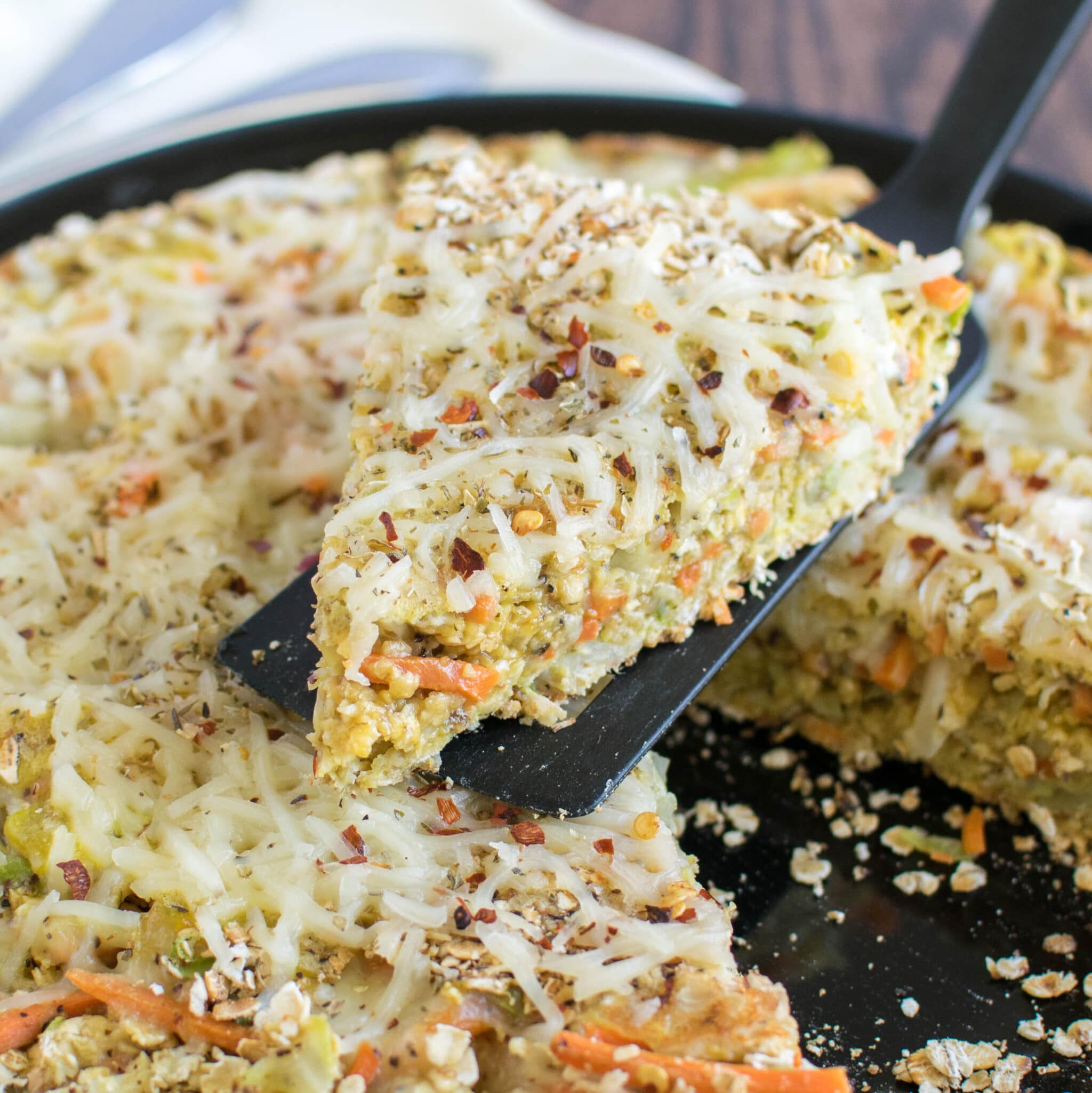 Once the frittata was done and cut into slices I fell in love with the aroma and my mouth watered. At that moment I just wanted to pop a slice of Cabbage Oatmeal Frittata into my mouth. The chewy mozzarella cheese made it even more tempting.  🙂
When I took the first bite I thought I ate a pizza slice. I was startled with the taste of this beautiful frittata. I took another bite and soon finished the whole slice. I realized that it tasted exactly like pizza and I found a perfect and healthy substitute to satisfy my pizza cravings. For a few minutes, I completely forgot that I was eating Cabbage Oatmeal Frittata, I thought I was devouring pizza. 🙂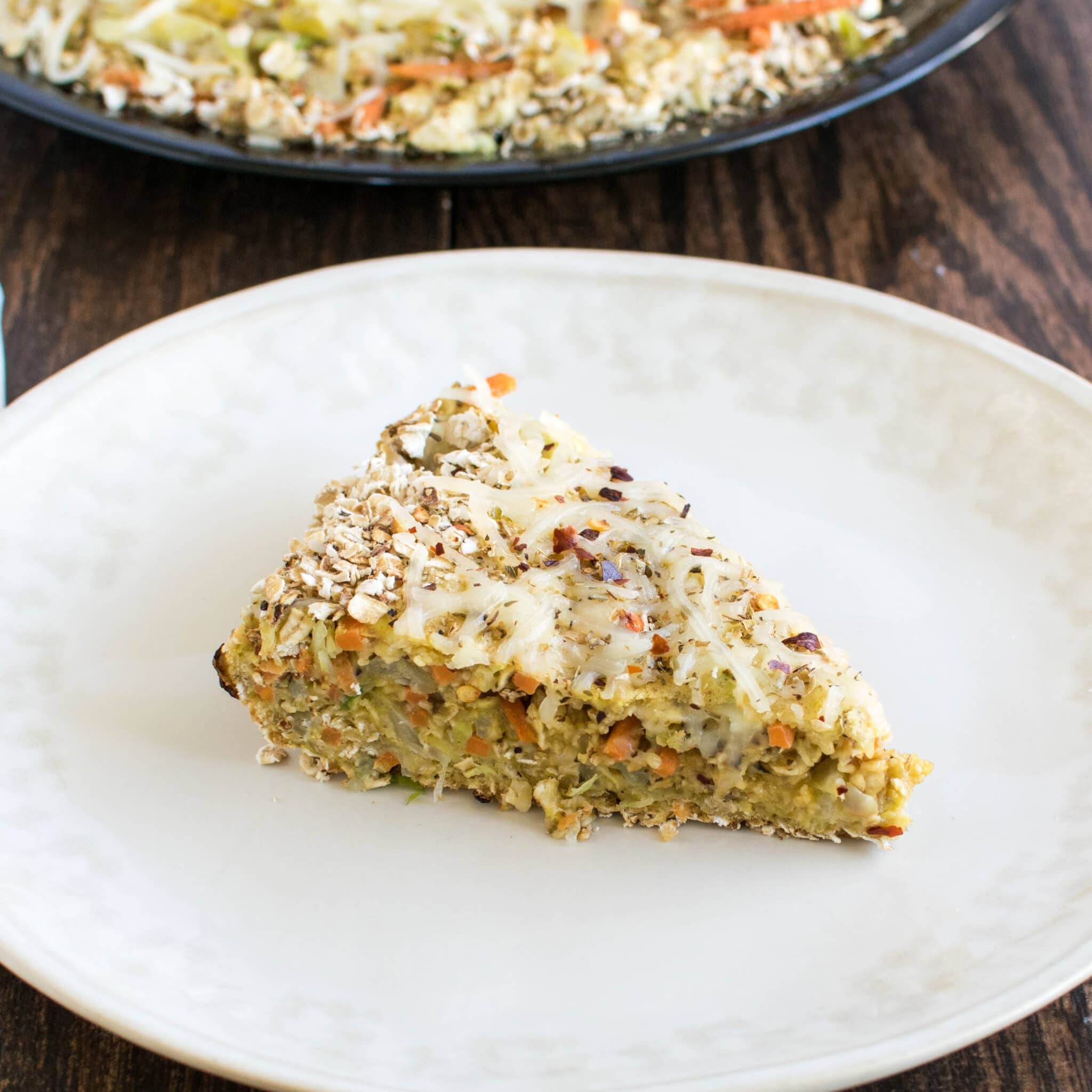 With this recipe I discovered another great idea to consume eggs and include whole grains and veggies into my family's diet.
SSSHHHHHH !!!  My family still doesn't know that they ate Cabbage Oatmeal Frittata. My little one still thinks it was pizza. 🙂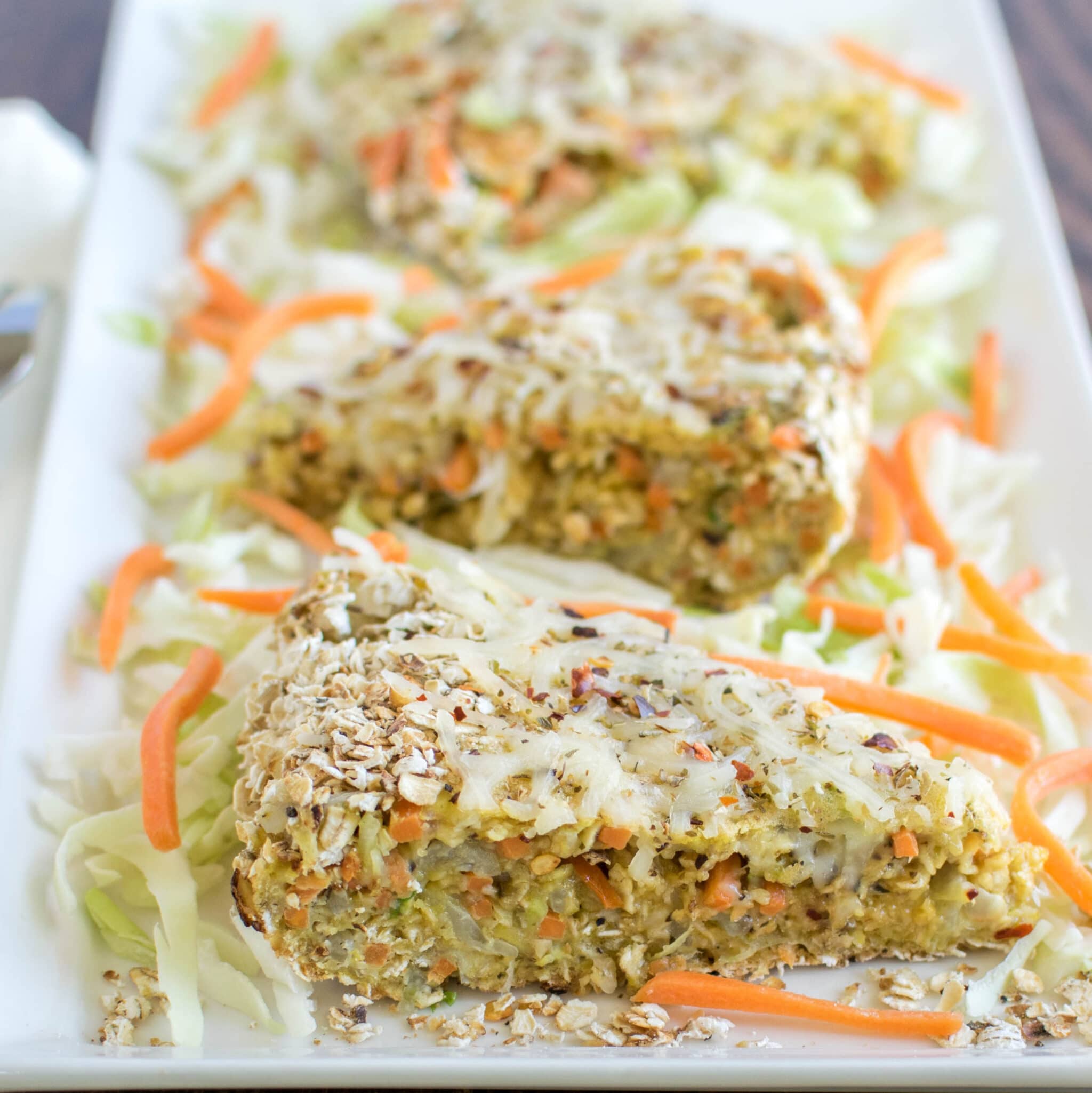 Prep Time: 5 minutes
Cook Time: 10 minutes
Total Time: 15 minutes
Per Serving 325 calories
Fat 12 g
Carbs 39 g
Protein 18 g
Ingredients
1 tsp olive oil
1 tsp oregano (dried)
1 cup julienned carrots (or grated)
2 cups shredded cabbage
2 cups instant oats (dry roasted)
6 large eggs (whipped)
½ tsp salt
1 tsp crushed black pepper
½ cup mozzarella cheese
Instructions
Heat oil in a nonstick pan/cast iron skillet in a medium flame.
Add oregano and mixed it in the oil.
Add carrots and cabbage. Sautee it well, cover and cook for few minutes till the veggies start to leave its juices.
Add oats to it and mix well. Again cover and cook for 2 minutes until you start getting the aroma of veggies and oats and the oats are properly combined with the juices of the veggies.
In the meantime add salt, pepper and mozzarella cheese to the beaten eggs.
Now pour the egg mixture evenly on the oats. Cover and cook for 4-5 minutes or until you see that egg starts drying up.
Flip gently to the other side. Turn off the flame and let it cook covered for 2 minutes.
Take it out in serving plate sprinkle more cheese, oregano and or crushed pepper.
Cut into desired slices and serve warm with ketchup.
Notes
Make sure to beat the eggs very well until foamy and fluffy.

For flipping the frittata cover the pan with a plate and turn upside down slowly. Some oats might fall off which is ok. They just did not stick to the frittata and are extra.

To dry roast oats, heat a nonstick pan in a medium flame. Add dry oats to it and keep stirring the oats or 5 minutes until oats start to brown. Turn off the flame and remove pan from the hot burner to avoid further cooking. (Make sure to keep stirring dry oats to avoid burning the oats).

This recipe yields 6 slices and serving size is 1 slice per person.

I used a medium sized nonstick pan. If using cast iron skillet then use 10 ½ inch size.