High protein diets are recommended in a weight loss journey or even for just maintaining healthy weight but in the process many a times we sacrifice on our favorite cuisine or food especially if we follow a vegetarian or a vegan diet. Keeping all that in mind and my love for food I came up with high protein Chinese entrée with lots of flavor and health.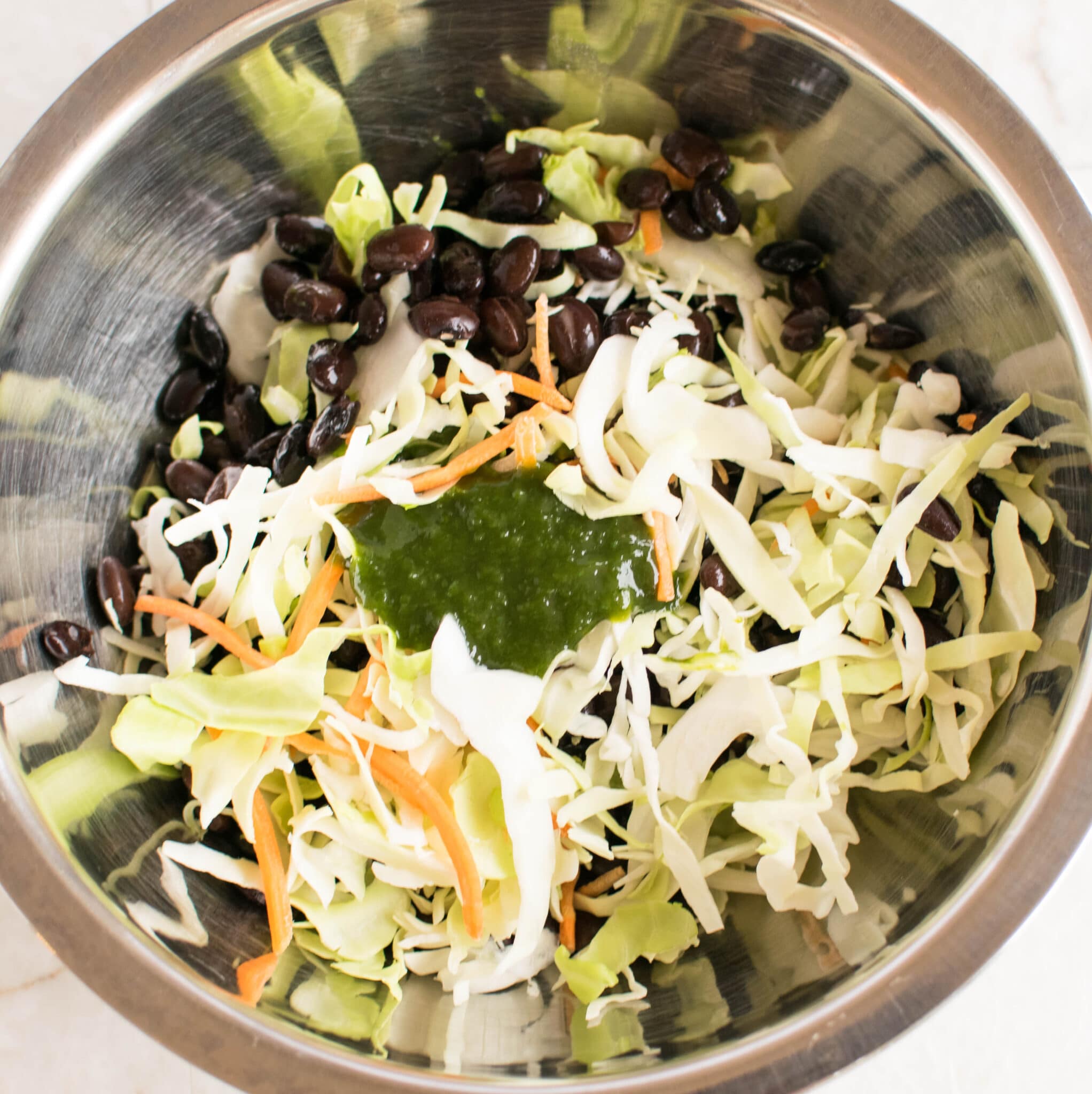 Black Beans Manchurian is a high protein oven baked entrée that is low in carbohydrate and high in nutrition and yet flavorsome dish in which the Manchurian balls are made out of purely black beans along with some crunchy cabbage and carrots flavored with mild seasoning and chickpea flour for binding. Yet this recipe is gluten free and vegan. Doesn't that call for a celebration for all those health conscious people out there?
Yay!!!! A big shout out to all the Chinese food lovers……….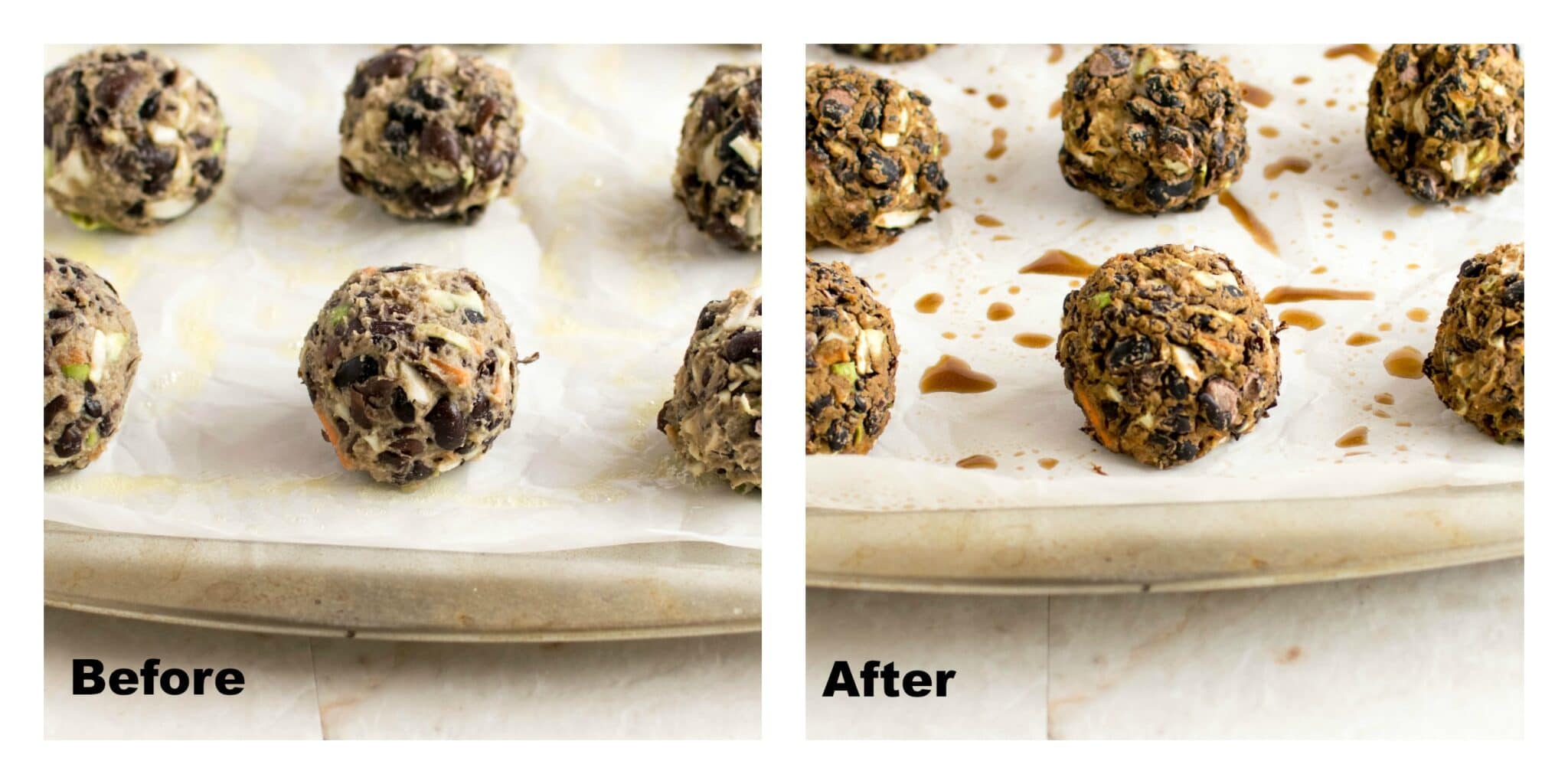 I cooked the sauce in minimum oil in which I sautéed celery, green onions, red bell pepper and flavored with ginger, garlic, soy sauce, vinegar, along with some crushed black pepper and a pinch of sugar to uplift the flavor and made the base of the gravy with homemade vegetable broth. LIP SMACKING!!!!!
My whole family devoured this entrée with garlic noodles and I paired this dish for myself with boiled brown rice. I was glad to be able to incorporate more protein into my foodie family and see them smiling throughout. 🙂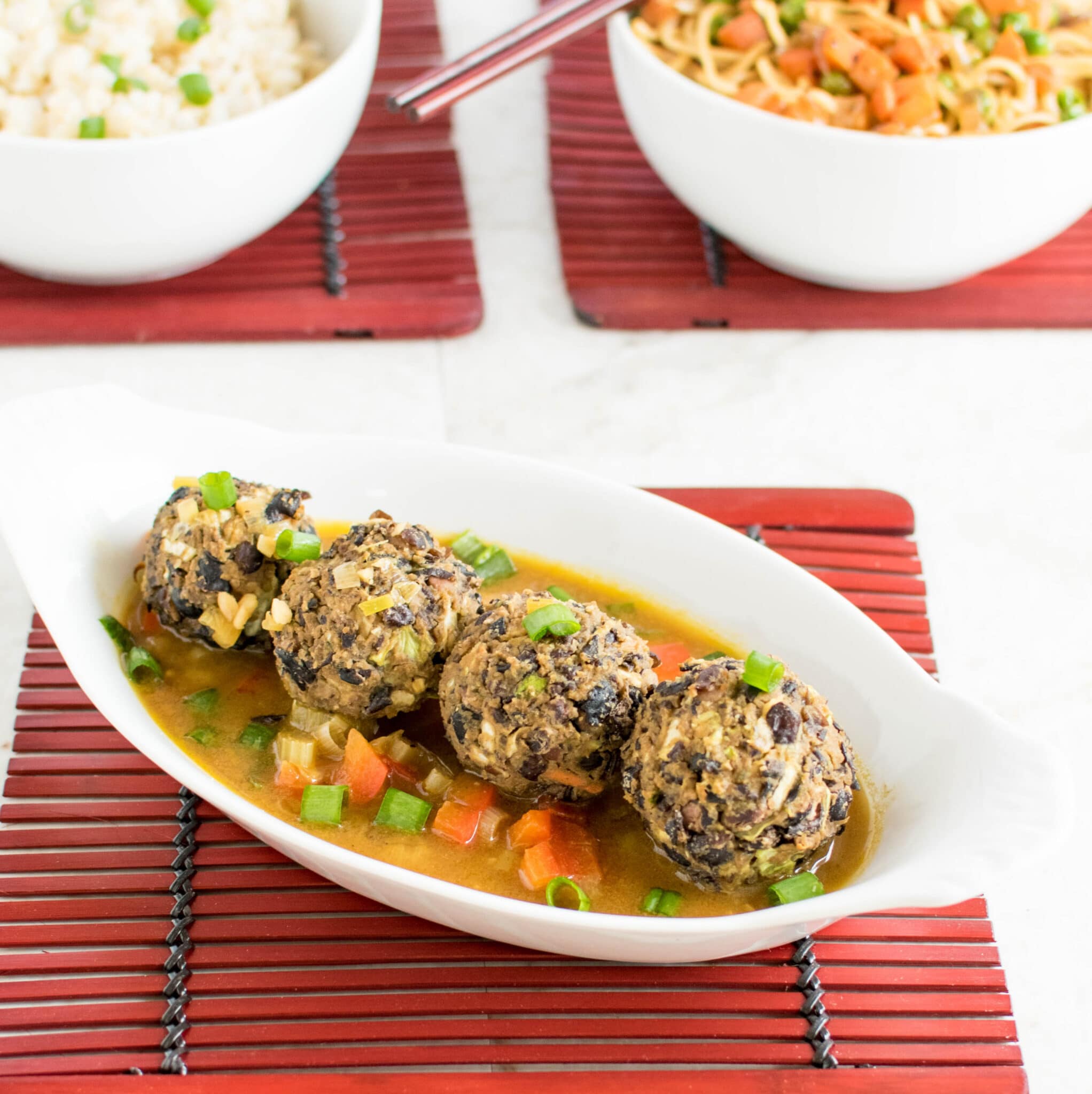 Prep Time: 10 minutes
Cook Time: 20 minutes
Total Time: 30 minutes
Per Serving 230 calories
Fat 5 g
Carbs 36 g
Protein 13 g
Ingredients
For manchurian balls

1 can black beans (rinsed and drained)
1 cup shredded cabbage (squeezed)
¼ cup grated carrots
1 tbsp. green chili sauce
¼ tsp ginger powder
¼ cup chickpea flour

For the sauce

1 tbsp. olive oil
¼ cup chopped green onions (only white)
½ cups celery (finely chopped)
1 tsp chopped garlic
1 tsp chopped ginger/powder
¼ cup red bell pepper (finely chopped)
2 cups vegetable broth
¼ cup low sodium soy sauce
½ tsp crushed black pepper
½ tsp vinegar
¼ tsp sugar
Instructions
Preheat oven at 400 degree Fahrenheit ad prepare a cookie sheet with a greased liner.
In a mixing bowl combine all the ingredients mentioned for the Manchurian balls. Mash them with your hands as much as possible and divide the dough into 8 equal balls.
Form a firm ball shape between your palms and place them on the prepared cookie sheet with proper spacing.
Put the sheet in the middle rack of the oven and bake for 20 minutes. Turn off the oven and let it stand inside for couple of more minutes to settle down.
In the meanwhile heat oil in a wok and add green onions, celery, garlic and ginger and sauté at medium – high heat for couple of minutes. (Browning not needed).
Add red bell pepper and sauté for a minute.
Add vegetable broth and soy sauce and let it cook for 5 minutes in a medium flame.
Now add rest of the ingredients and cook again for 2-3 minutes.
Just before serving add the Manchurian balls to the sauce and serve warm with brown rice/fried rice/noodles.
Notes
I used low sodium soy sauce but feel free to use dark soy sauce for darker color of this recipe.

I usually avoid using corn flour in my recipes since we don't like it but if you desire a thicker consistency feel free to use corn flour at your discretion and depending on your choice of consistency of the gravy.

My family did not feel the necessity of adding table salt throughout this recipe but if desired use salt according to your taste.