I get asked a lot about my lunch options and I usually stumble a bit because I don't believe in eating salads every day. A general assumption about being healthy is that the person must be on salads only but that is not true with me. I eat a whole variety of food to keep my body flexible and at the same time I make healthy options most of time unless it's a cheat day for me.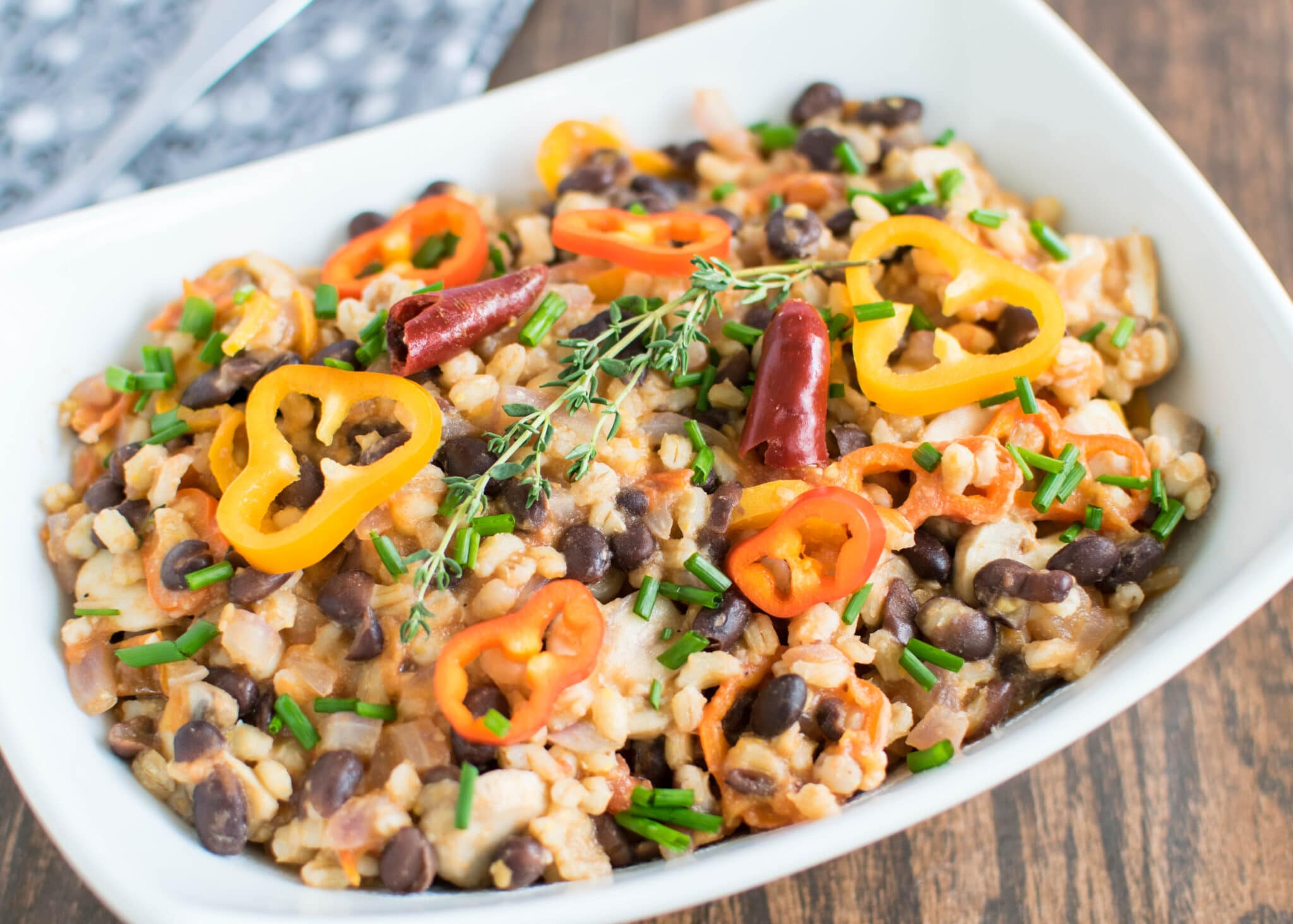 There is no denying that I eat salads regularly to add fiber and roughage into my diet but I eat cooked wholesome grains now and then and Barley is my latest addiction. Barley is incredibly versatile. This low fat and high fiber grain can be used in soups and salads but my new favorite is Barley Black Beans Cottage Cheese Medley. A perfect combination of whole grains, protein, calcium, fiber, antioxidant and lots of flavors. 🙂 . Yum!!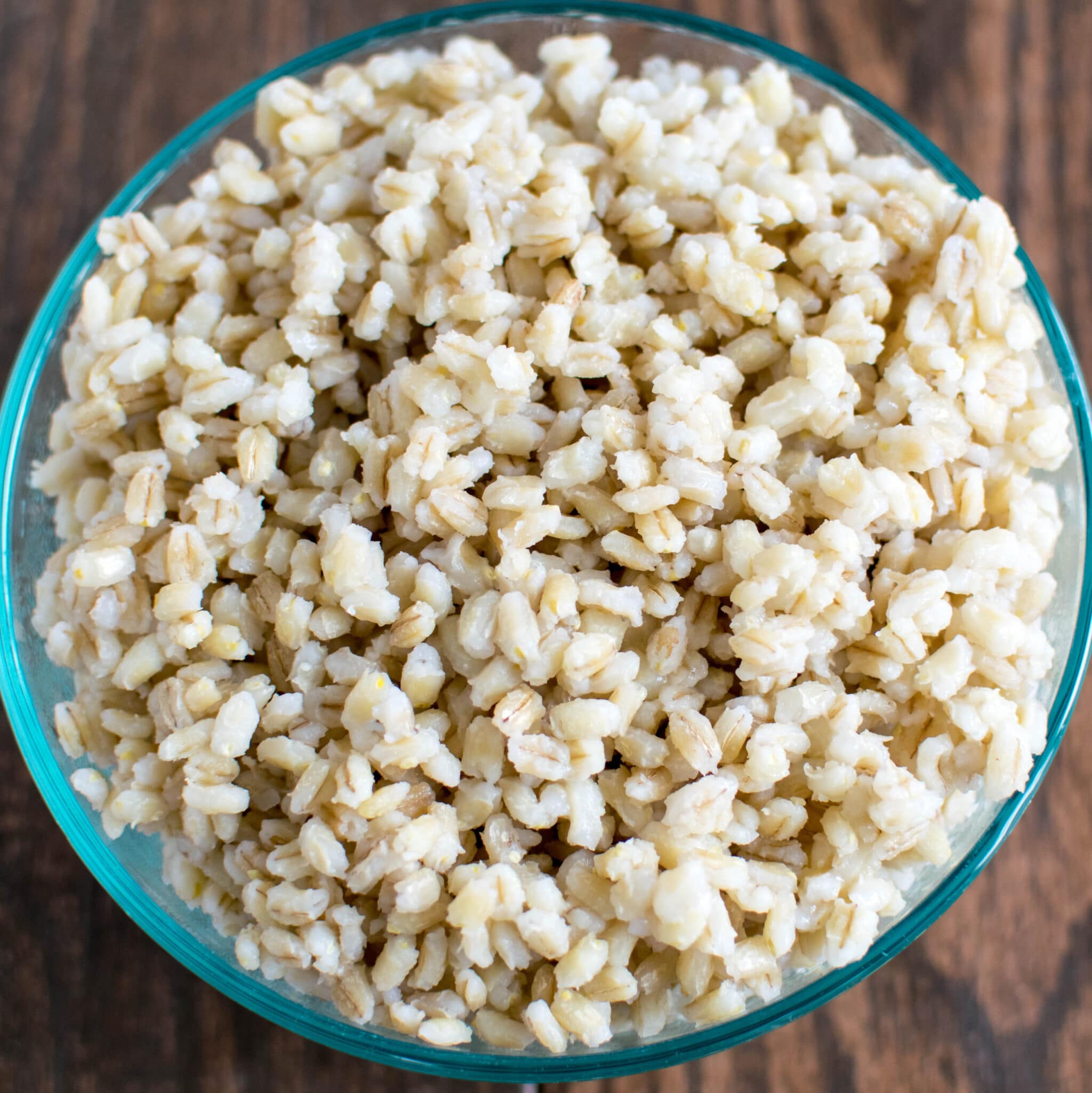 I randomly toss some ingredients in the pan and bring out a fusion flavor in my recipes and this time I decided to go with one pan medley recipe for my lunch. Along with Barley I incorporated black beans as another major ingredient for the protein factor, sweet peppers for some vitamin C boost, cottage cheese for calcium, mushrooms for vitamin D, flavored with ginger garlic paste, thyme, onions, used tomatoes for the base and spiced it up with dry red chilies. Garnished with fresh chives and served myself a hearty and super healthy lunch.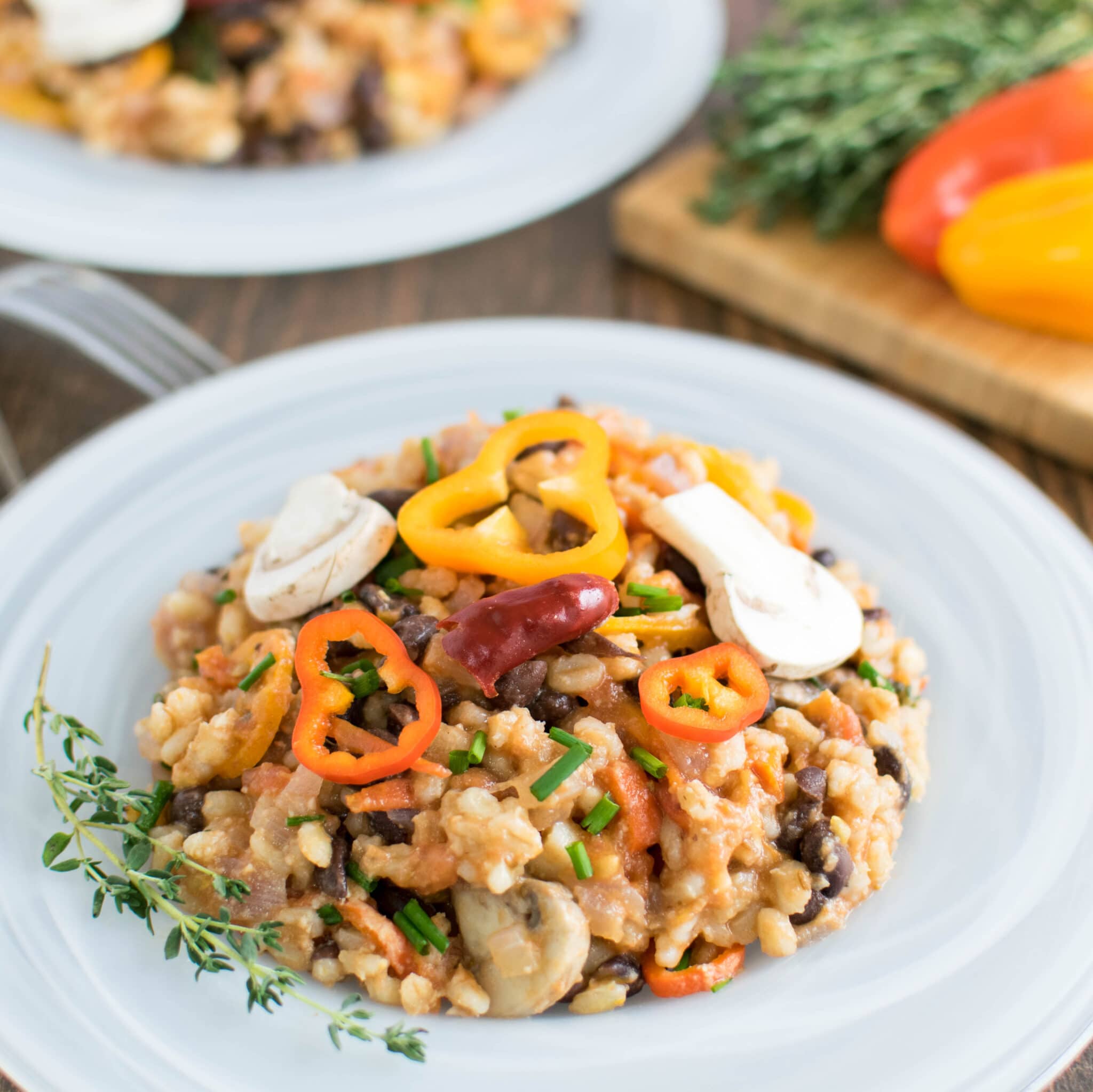 I was satisfied and full till dinner with bursting energy. 🙂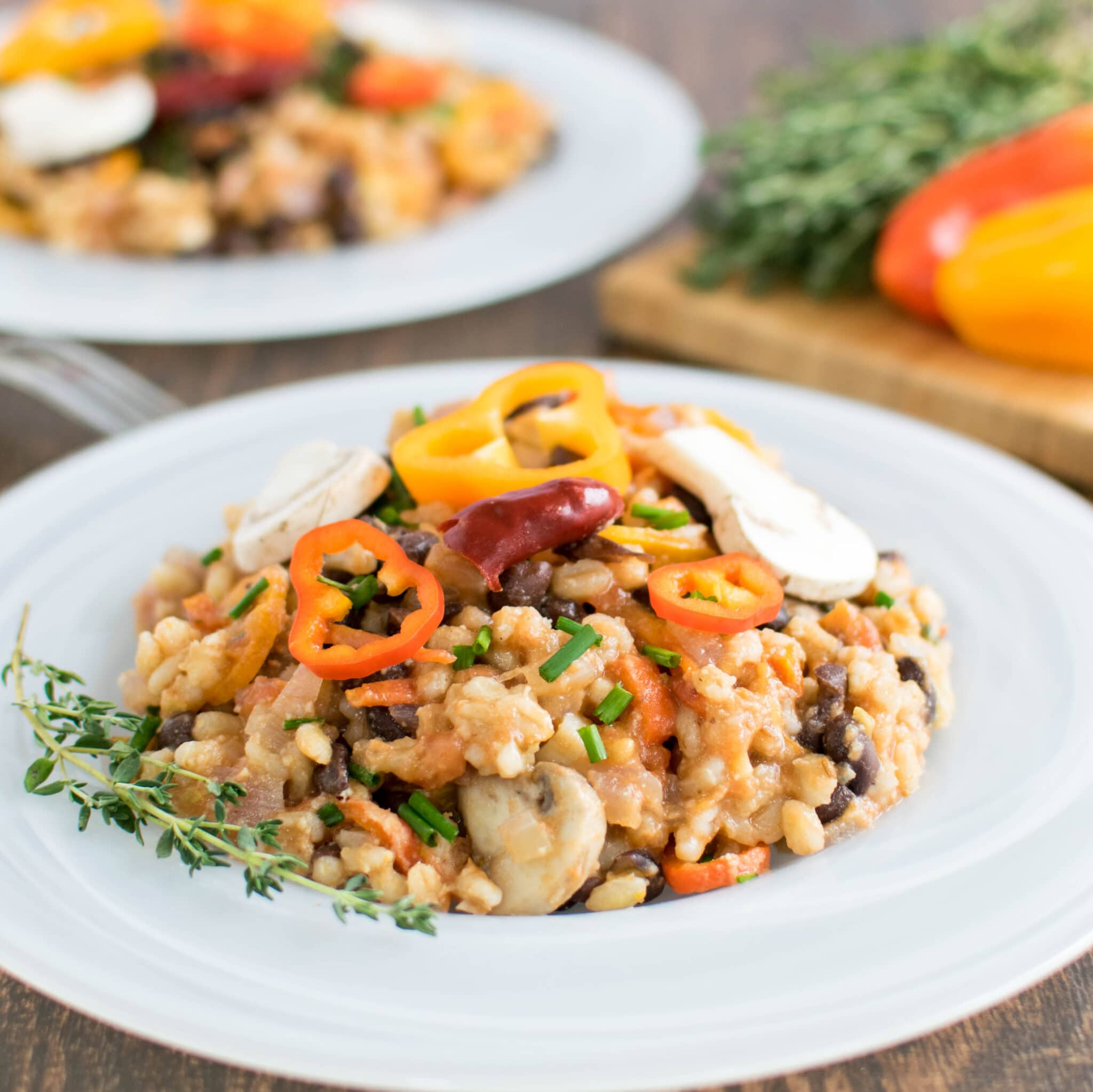 Barley Black Beans Cottage Cheese Medley
Prep Time: 15 minutes
Cook Time: 10 minutes
Total Time: 25 minutes
Per Serving 410 calories
Fat 7 g
Carbs 75 g
Protein 16 g
Ingredients
2 tbsp. olive oil
2 dry red chilies
1 tsp thyme
1 tsp ginger garlic paste
1 cup red onions (chopped)
4 roma tomatoes (chopped)
½ cup cottage cheese
½ tsp cumin powder
1 ½ tsp salt
1 cup sweet peppers (chopped)
1 15 oz. can black beans (rinsed and drained)
1 cup white mushrooms (chopped)
2 cups pearled barley (cooked and cooled)
1 tbsp. chives (optional for garnishing)
Instructions
Heat oil in a nonstick wok/pan. Add broken red chili, thyme, ginger garlic paste and mix it in the oil.
Add onions and sauté until translucent. Add tomatoes, mix, cover and cook for 2 minutes until the tomatoes are soft and release its juice.
Add cottage cheese, cumin powder and salt and mix well.
Add sweet pepper, black beans and mushrooms and cook for couple of minutes.
Lastly fold in barley and cook for 2 more minutes.
Garnish with chives and serve warm.
Notes
When serving you may add more cottage cheese for garnishing because it will enhance the taste.

If desired spice level can be increased by sprinkling some crushed pepper.

I used fresh thyme herbs but dried thyme may also be used.

Green onions can also be used for garnishing in place of chives.