I can't get enough of this amazing Gluten Free Tips and Tricks for Vegans Cookbook by Jo Stepaniak, MSEd. I am totally in love with the variety of recipe options. I have already tried so many of them and I loved all the recipes.
From this book, I have tried everyday mushroom gravy, Italian seasoning, quick hot cereal and many more. Now, finally I decided to photo shoot my most favorite cereal grain Amaranth Breakfast Cereal. The flavor of nutmeg and the aromatic cinnamon powder, mixed with amaranth grain and some dairy free milk and drizzled maple syrup is delicious when topped with nuts and fruits. Here I did a mild change with the toppings. Instead of fresh fruits I added my choice of nuts because I am a big fan of nuts. I have tried this recipe with fresh fruits as well and it tastes equally delicious.
The Gluten Free Tips and Tricks for Vegans Cookbook discusses the celiac disease in detail along with the exact taste and texture of each ingredient used in the recipes. The author of this book has carefully identified the problems of being gluten intolerant and yet being vegan and accordingly written the recipes in this recipe cookbook.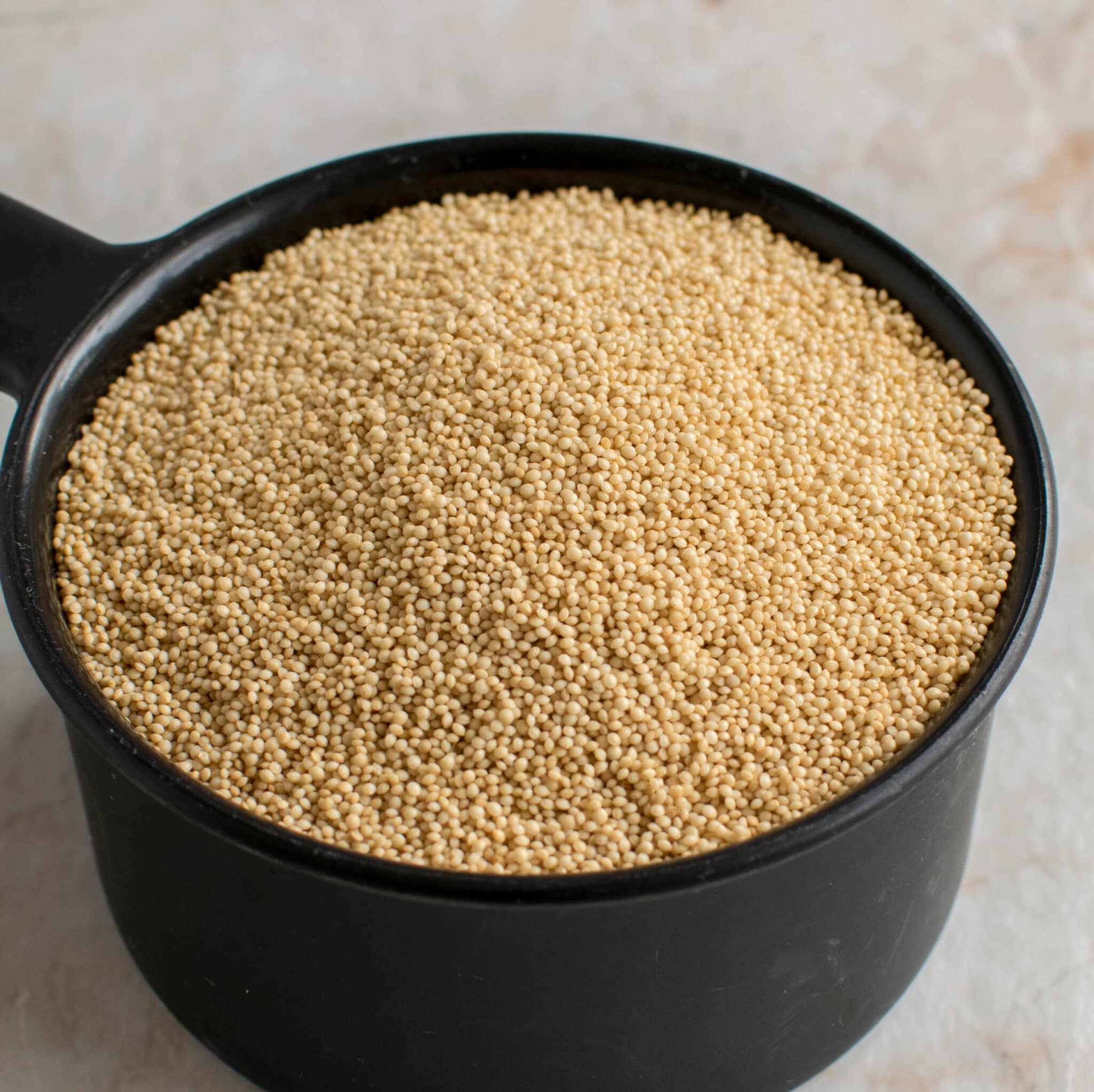 Pros: this cookbook offers varied options of gluten free vegan recipes that are easy to cook and understand.
Cons: I personally don't use xanthum gum in my recipes while baking breads and so I avoided this ingredient while reviewing this cookbook.
This fantastic cookbook is out in the market so go and grab your copy soon and enjoy cooking these delicious recipes. You may buy the recipe book here.
Amaranth Breakfast Cereal (Cookbook Review)
Prep Time: 5 minutes
Cook Time: 25 minutes
Total Time: 30 minutes
Per Serving 198 calories
Fat 5 g
Carbs 33 g
Protein 8 g
Ingredients
1 cup amaranth
2 ½ cups water
Pinch ground cinnamon
Pinch ground nutmeg
Pinch salt
½ cup dairy free milk
Instructions
In a saucepan combine amaranth grains, water, salt, cinnamon and nutmeg and boil until all water is absorbed. Keep stirring at intervals to avoid sticking at the bottom. May take about 20 -25 minutes.
Add milk and stir nicely and hat through for couple of minutes.
Pour the porridge in a bowl add more milk if desired to your choice of consistency, drizzle some pure maple syrup and top t with your choice of nuts and fruits and enjoy.