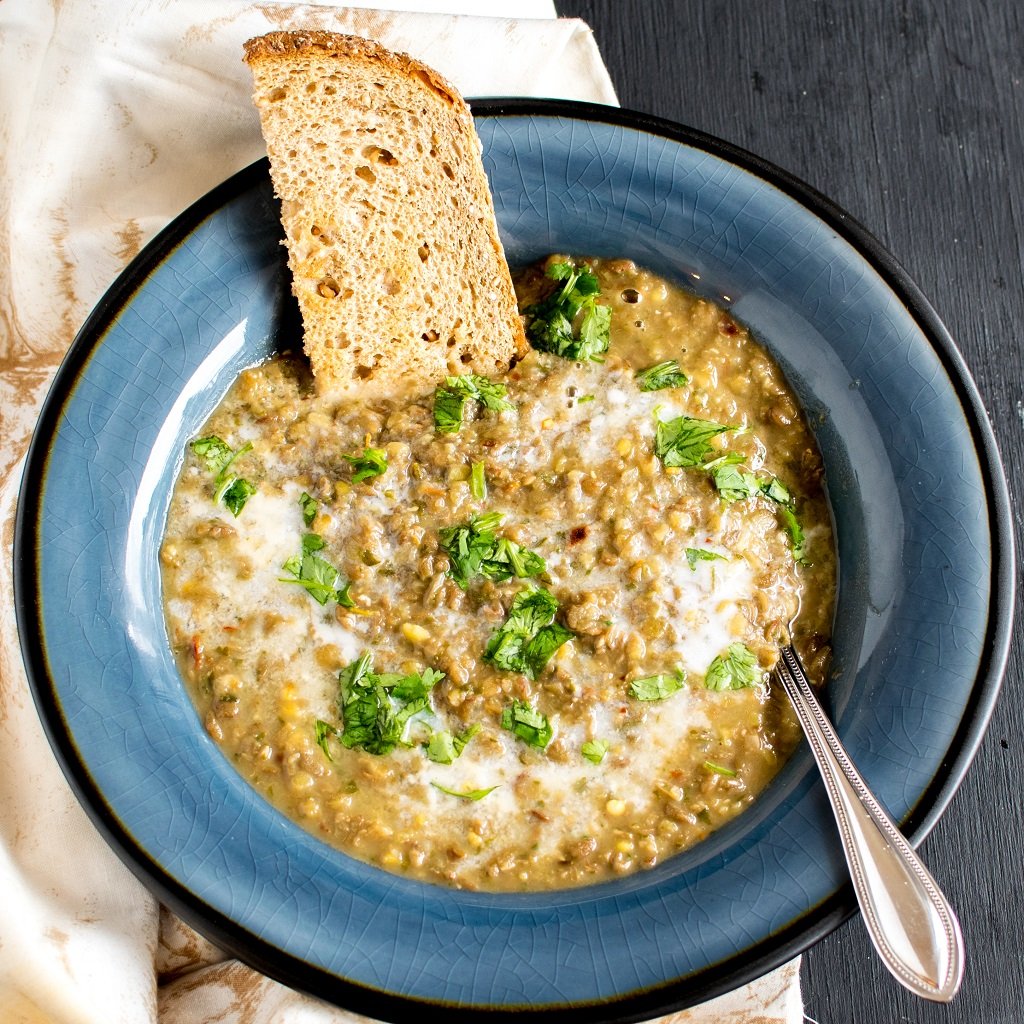 Lentil Cilantro Soup is a thick and rich soup with outstanding taste. I am super excited to share this recipe today not only because it nutritious but it's perfect for the weather. Soup season is my favorite and it goes very well along with a sweater and a warm blanket. I am sure you all are ready with your stockings too. Well, we are still debating on the choice of the stockings that we want for ourselves this year 🙂
I used cilantro as the main ingredient in this soup recipe along with the lentils. My mother used to feed us some Indian style lentil curry back in my childhood days. However, at that time I never cared for it. Now, I definitely miss those flavors. So, with my imagination and my mom's guidance I came up with somewhat similar taste with a little tweak in this Lentil Cilantro Soup. This soup is versatile and tastes amazing when paired with paleo vegan tortilla or my evergreen favorite quinoa. This way it becomes a wholesome meal. However, if you consume this soup immediately then pair it with your choice of bread. This soup tastes perfect always and with any side food.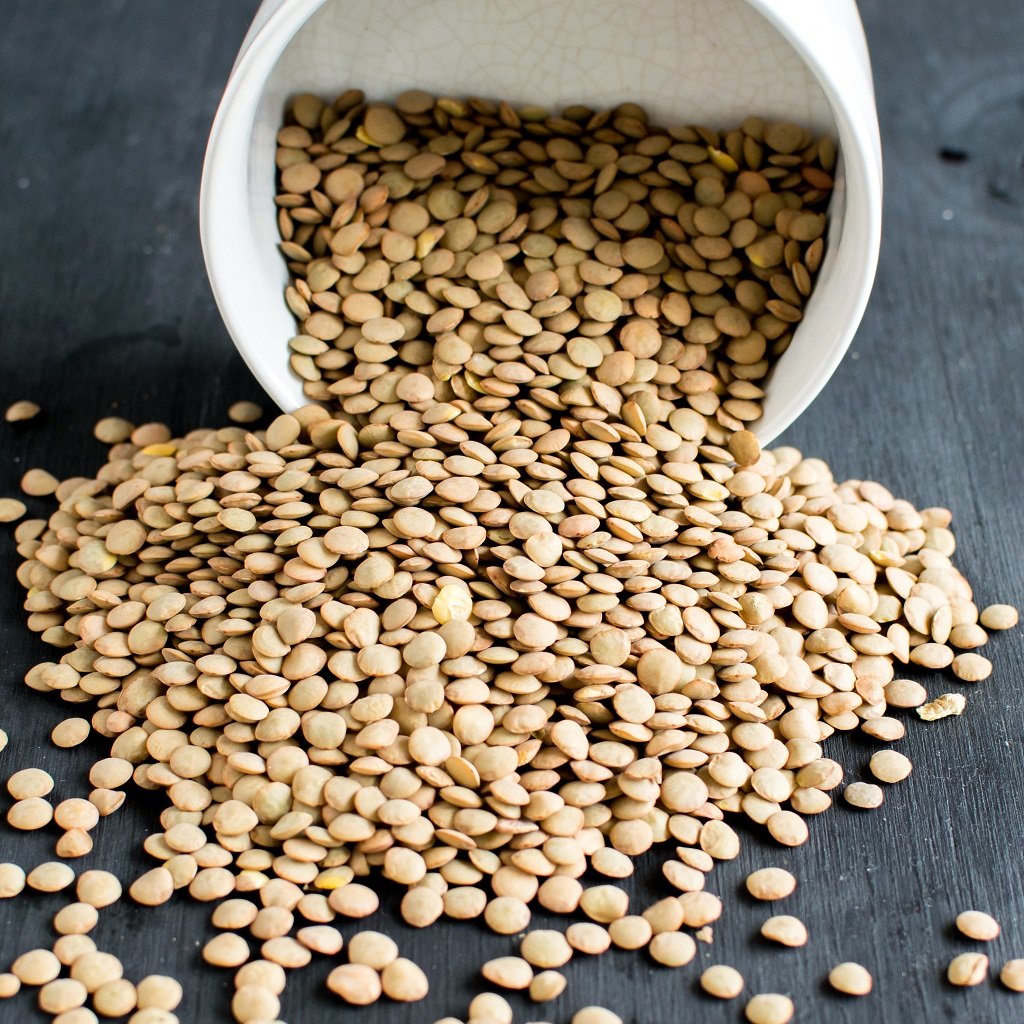 The blend of herbs along with lots of fresh cilantro and lentils bring out a mouthwatering aroma when all cooked together. Thereafter, I crushed the soup roughly. It satisfied the feeling of chewing yet fulfilled our desire of soup too. The amazing thick texture of this soup has a distinct fusion flavor of Indian and Mughlai cuisine. Lentil Cilantro Soup provides immense pleasure to the taste buds along with lot of satisfaction to the tummy.
As a kid I was never fond of lentils, but now since I have started blogging and changed into vegan diet lentils have become my favorite protein rich food. Whenever I am short of ideas I quickly boil some lentils and flavor with spices and devour it thoroughly. Cilantro is a must in almost every entrée in India. It infuses a distinct flavor into any recipe. Here, I cooked fresh cilantro in the soup to give the extra punch to the recipe and bring out some unbelievable aroma and taste. Later, I garnished the soup with more cilantro for a beautiful presentation as well as some more taste.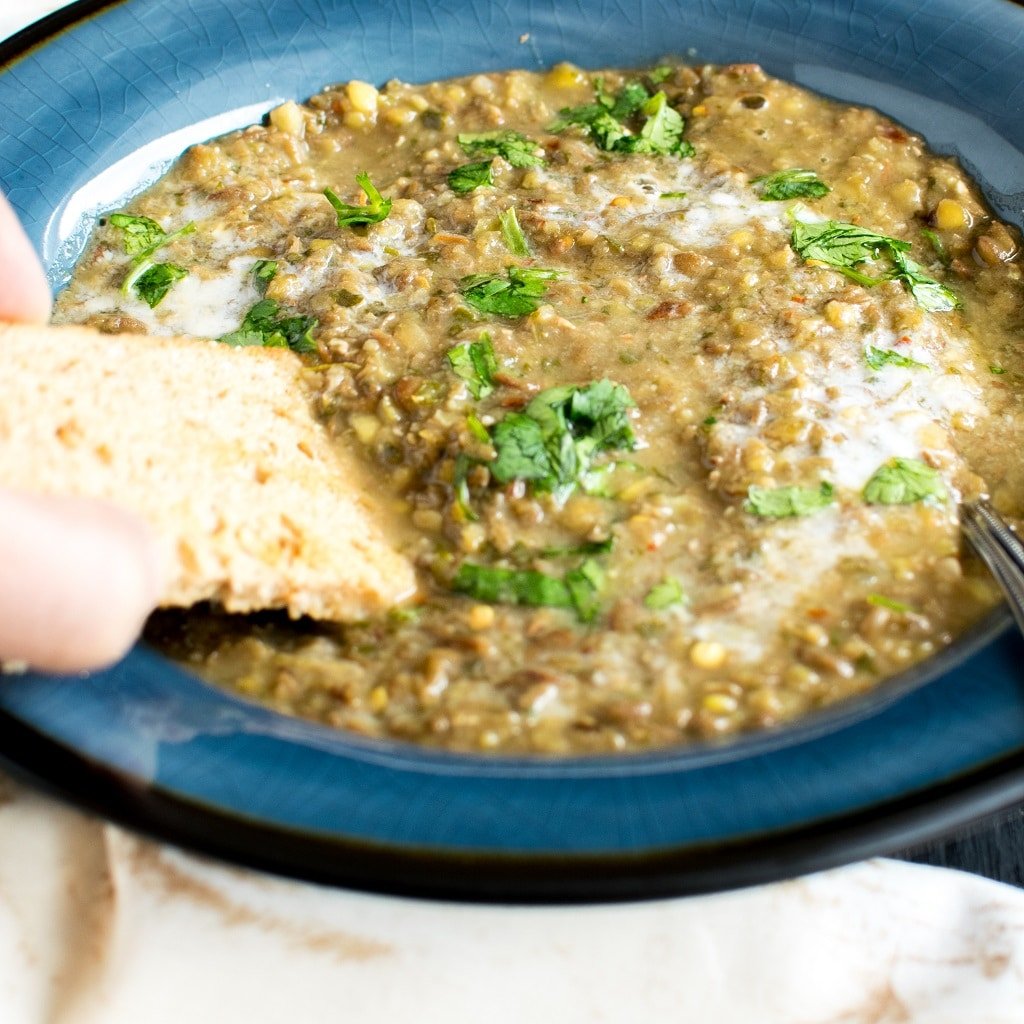 If I start talking about this recipe's health benefits then I guess I will never stop. This soup is  loaded with protein, good fats, good carbohydrates and lots of vitamins and minerals. This soup is excellent if you are following high protein and low carb diet with no added sugar. The herbs in this soup provide many medicinal benefits along with lots of deliciousness. Lentil Cilantro Soup is definitely a mouthwatering meal that gets ready in only 30 minutes and is made with super simple ingredients.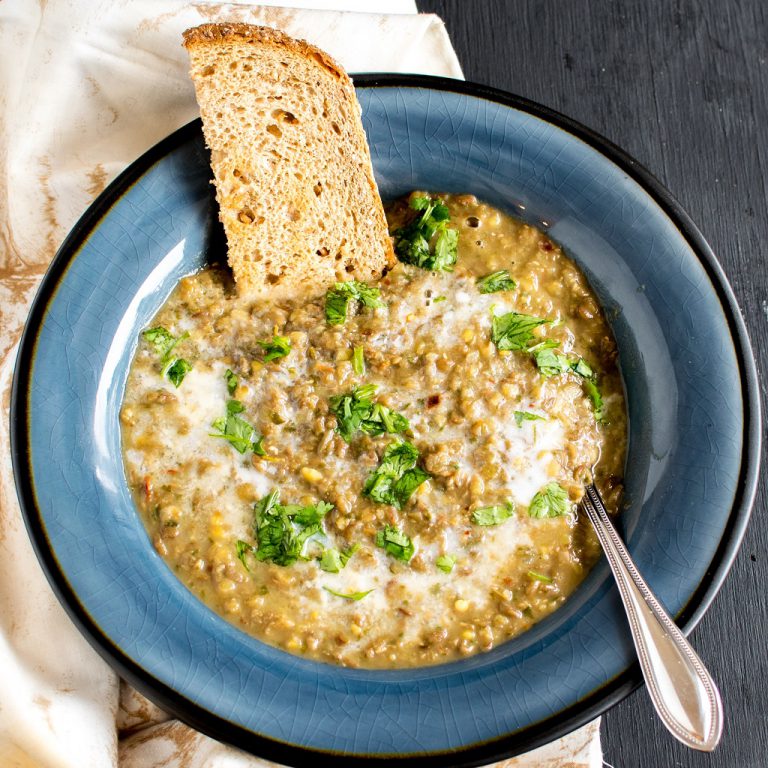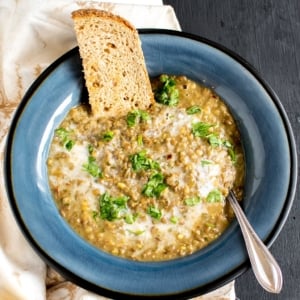 Print Recipe
Lentil Cilantro Soup
Lentil Cilantro Soup is a thick and rich soup with outstanding taste. I am super excited to share this lip smacking recipe today not only because it nutritious but it's perfect for the cold weather.
Calories: 195 ; Fat: 4g ; Carbs: 17g ; Protein: 18g
Ingredients
2

tsp

olive oil

1/4

cup

chopped white onion

1/2

cup

chopped roma tomatoes

1

tbsp

fresh thyme

1

cup

dry green lentils

(rinsed)

3/4

cup

fresh chopped cilantro

1

cup

vegetable broth

2

cups

water

1

tsp

crushed chili flakes

1/4

cup

unsweetened coconut milk

(tetra pack)
Instructions
Heat oil in your saucepan and add chopped onion to it. Then, saute it until onions are translucent.

Then add chopped tomatoes and thyme. Let it cook until tomatoes release its juice.

Then add lentils and saute for 1 minute.

Thereafter, add cilantro and saute again for 30 seconds.

Next add vegetable broth and water. Cover and cook until lentils are soft and cooked properly.

Then pour the soup into a blender and blend in a crushed mode for only 1 second (do not over do this step).

Later,pour it into the saucepan again and warm it up if desired. Toss in salt and crushed chili flakes.

Lastly, stir in coconut milk and serve warm with bread.
Notes
Make sure to use rinsed and dry lentils for this soup. It tastes outstanding when lentils are cooked together with all the ingredients. 
If you plan to store it refrigerator for later use, lentil cilantro soup may thicken. In that case just add more vegetable broth while warming it up and adjust salt according to taste. 
Nutrition