These Flourless Lentil Carrot Tortillas are absolutely delightful and nutritious in every way. Its easy to make and yet deliciously satisfying.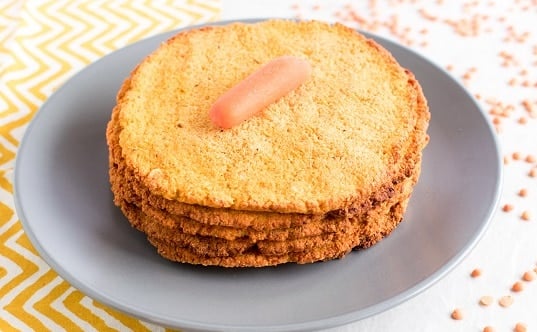 I would like to call these tortillas even though these are not traditional tortillas and most probably it would be served as flat breads for many of us.
We eat quite a bit of tortilla and that too regularly. It adds to the variety of food especially after a long tiring day. It's good to see the table full of a variety of healthy food items.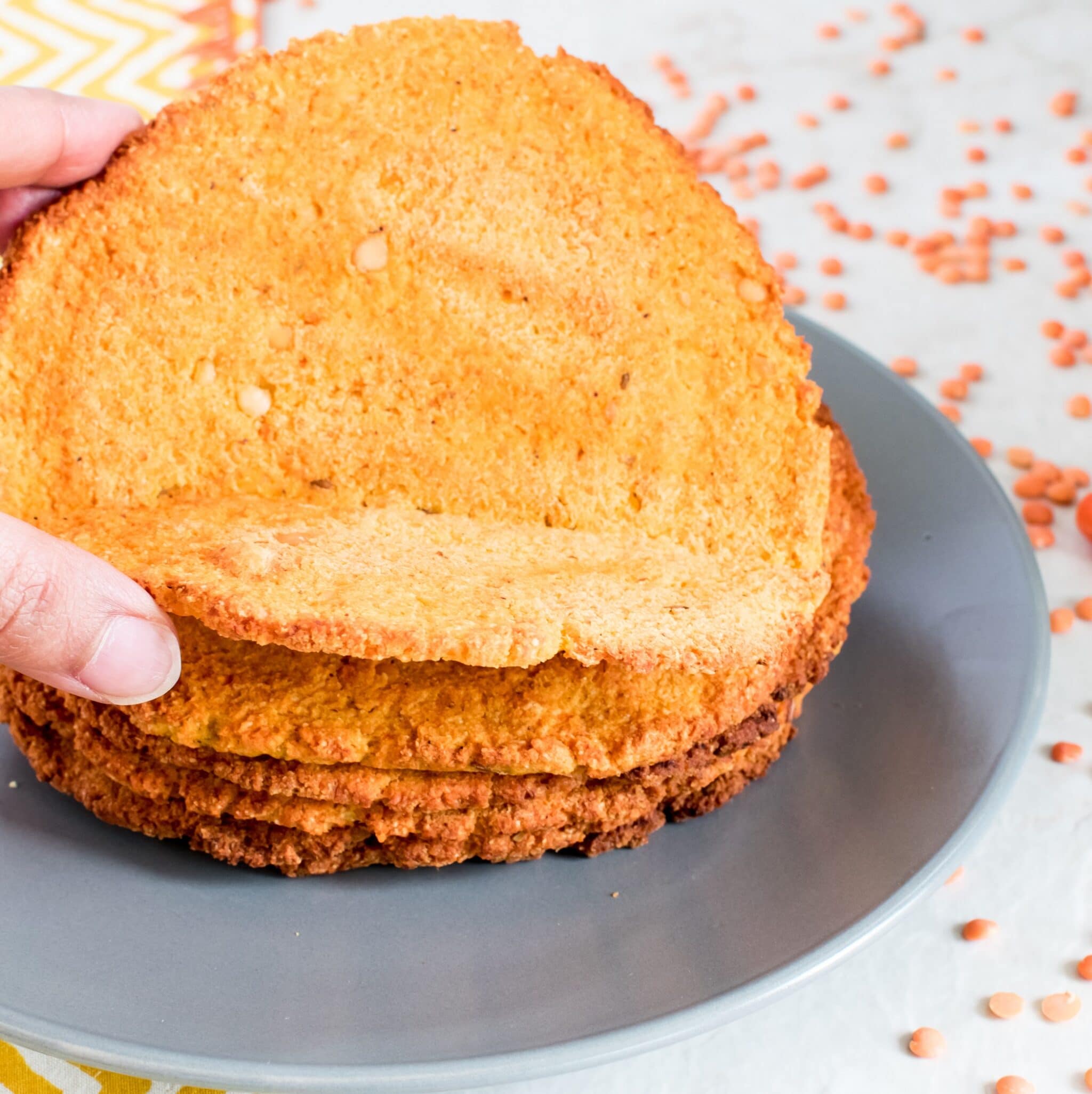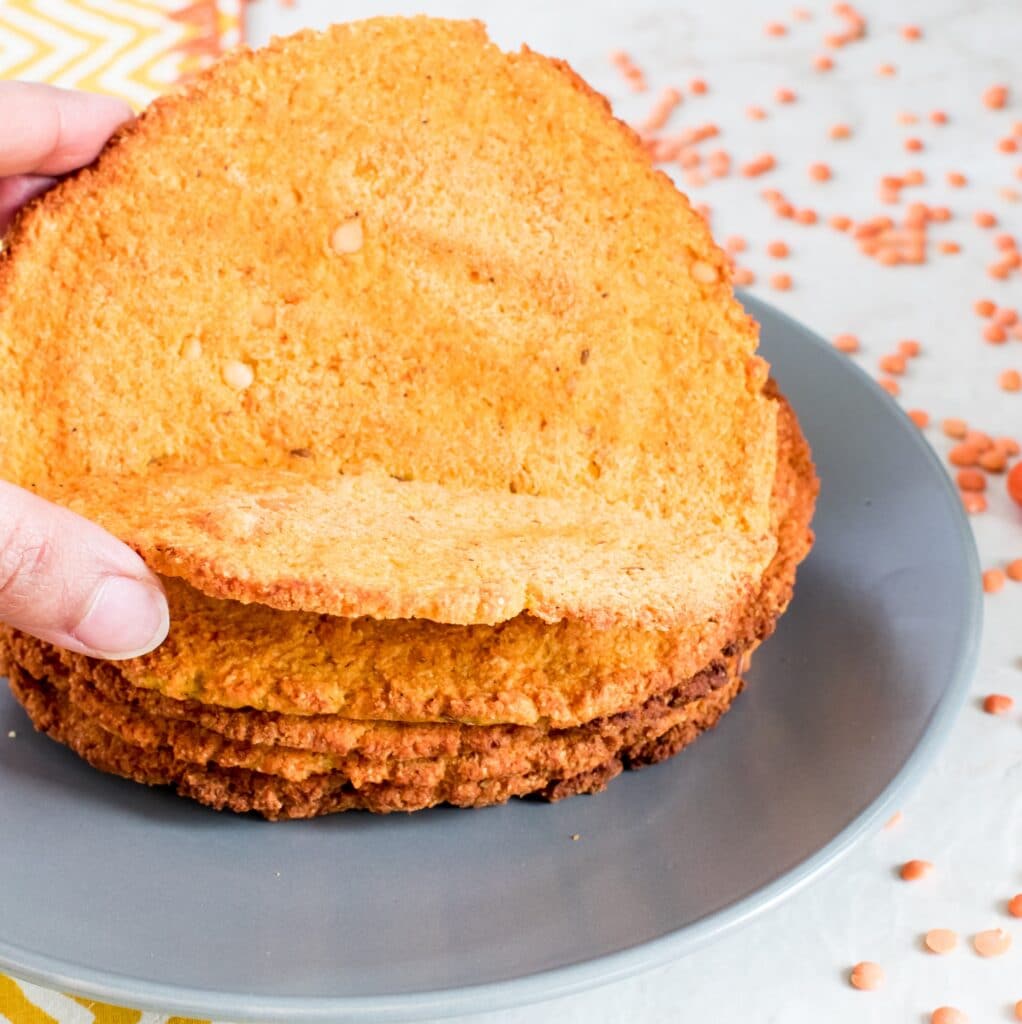 This is my homemade tortilla, Flourless Lentil Carrot Tortillas. I came up with this tortilla recipe without any flour to reduce little carb consumption in our diet.
That doesn't mean that we should not eat carbohydrates at all but sometimes a little change and tweak in our healthy diet makes our body flexible and healthy in the long run.
Cutting on the carbs now and then is beneficially in many ways including the benefit of saving on calories.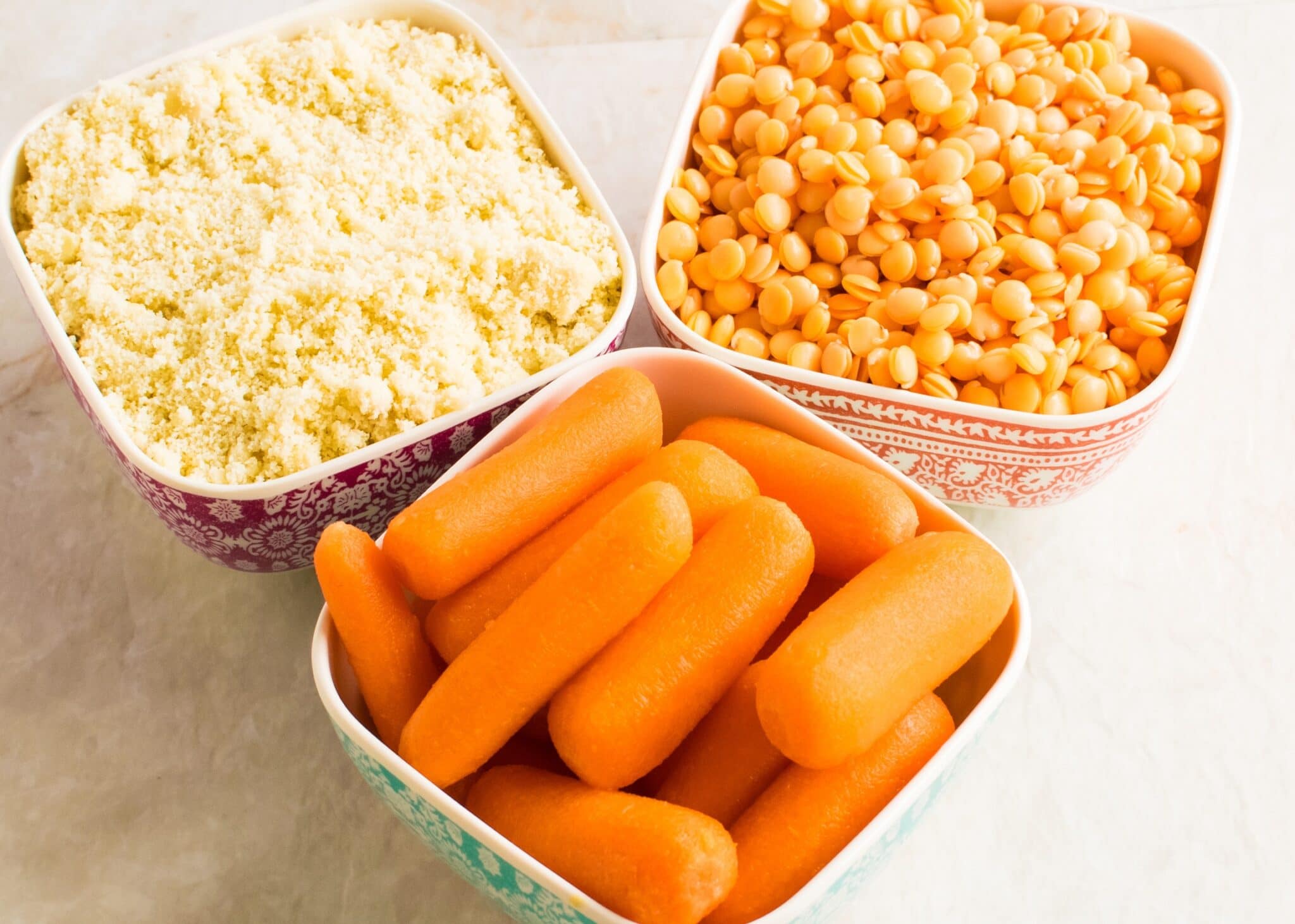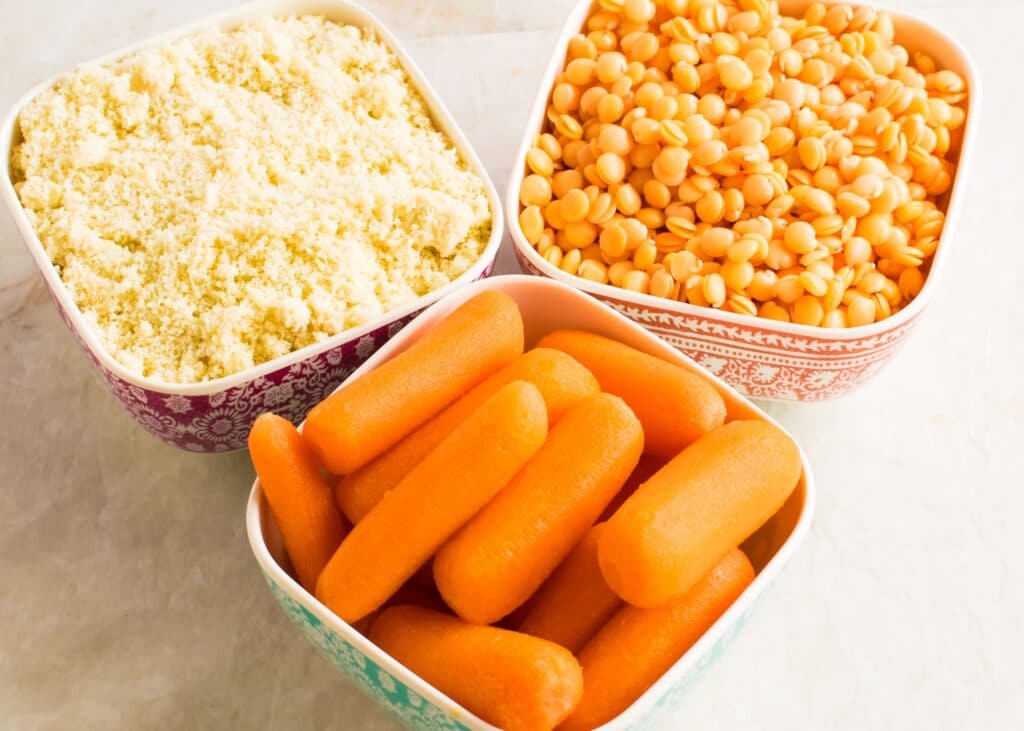 I decided to add lots of protein to my tortilla. And so red lentils were the main ingredients in this recipe and to add some vegetables we chose carrots.
I had two reasons to choose carrots, first because Yashvi loves carrots and secondly carrots brought a wonderful color to my tortillas along with immense nutrition.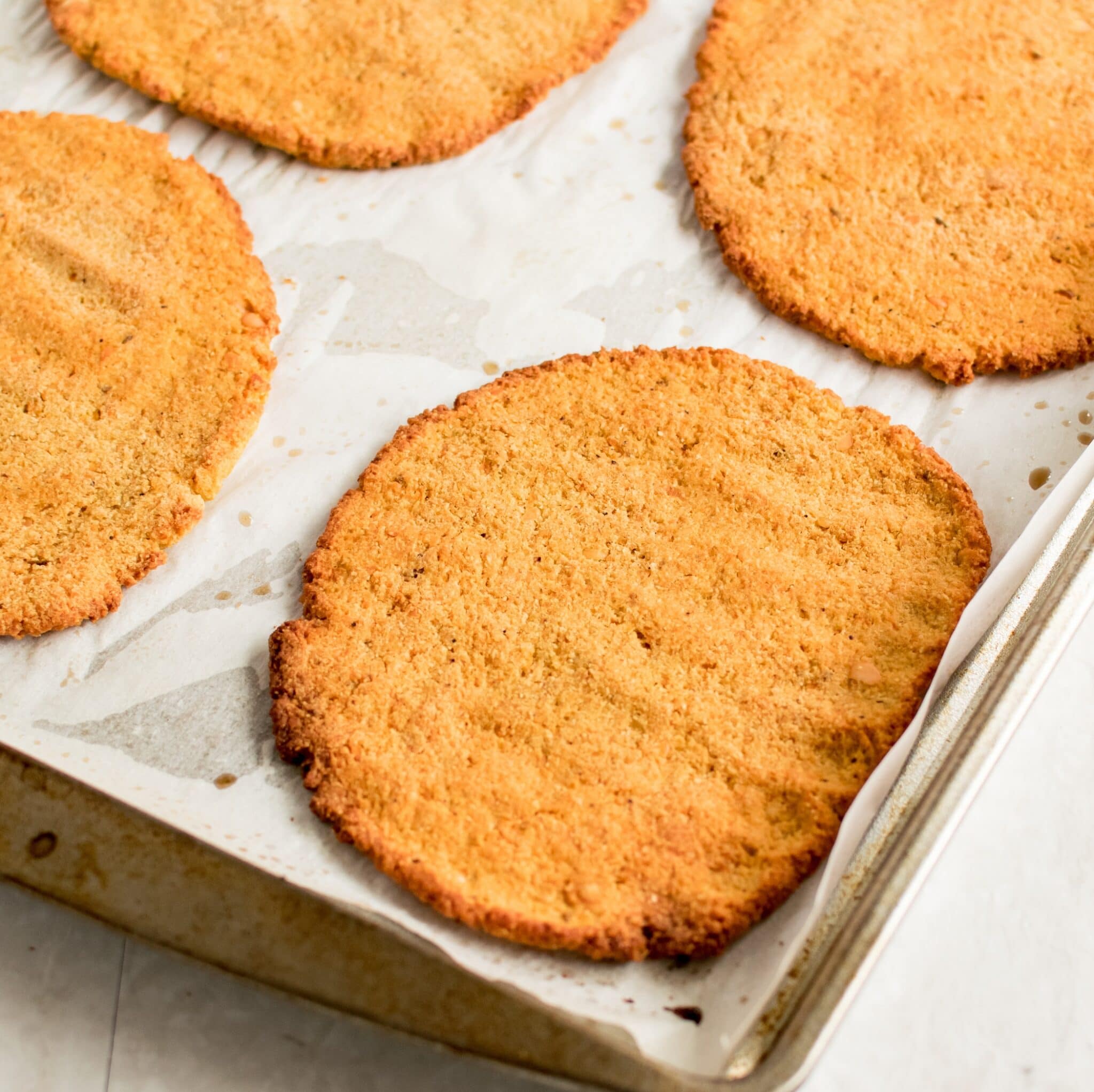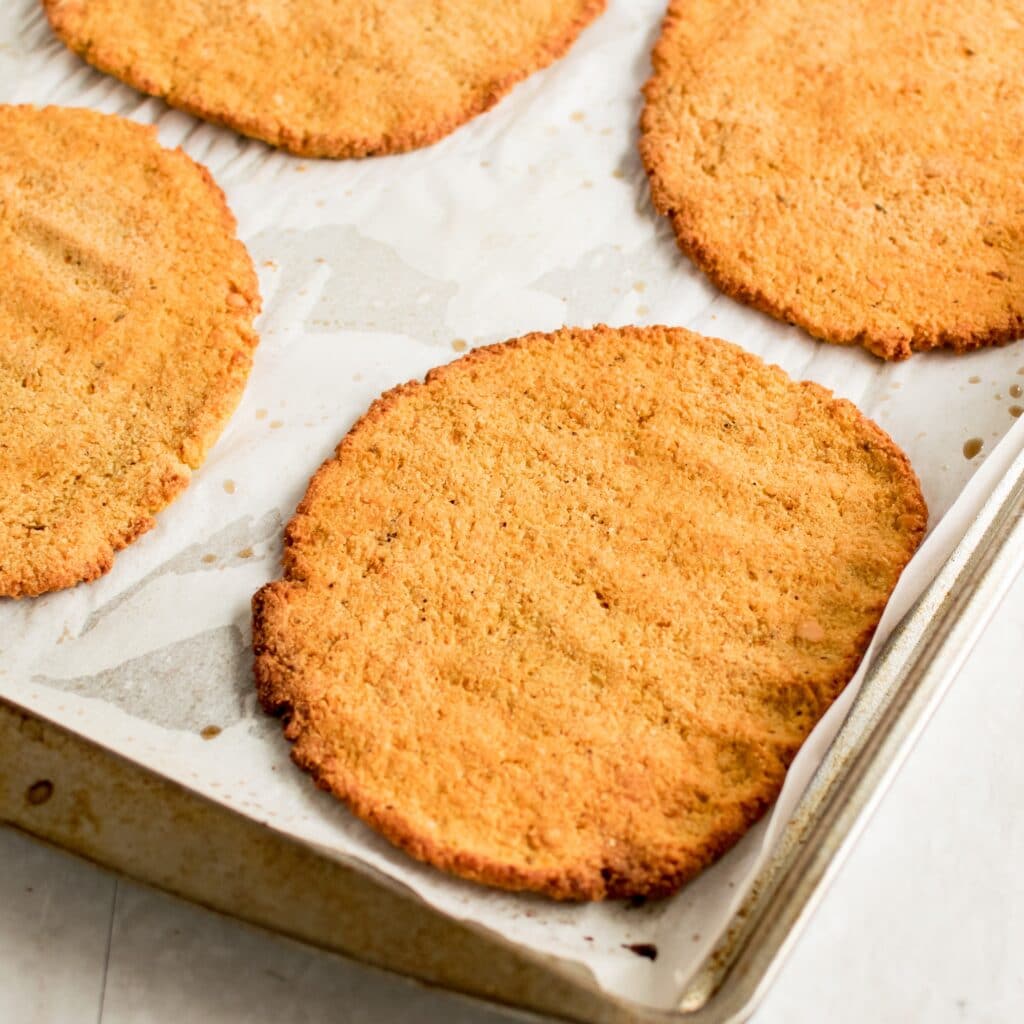 How to make Flourless Lentil Carrot Tortillas
After seasoning the lentils and carrots batter I made round shapes of the batter on the prepared cookie sheet and placed it in the preheated oven. No babysitting was required and while my homemade Flourless Lentil Carrot Tortillas were baking.
I quickly fixed up some vegetables and curries to pair with these tortillas. It's a no stress tortilla recipe because the tortillas don't have to be a perfect round shape and no rolling is required which gives a more rustic look 🙂
These tortillas are so versatile that it goes with any cuisine. Can be consumed as wraps or goes very well with curries. Yashvi ate them as is and couldn't stop yumming 🙂
These tortillas can be made ahead of time and can be stored in an air tight casserole at the room temperature. But my recommendation would be to consume immediately because of its crispy texture. Enjoy!!!!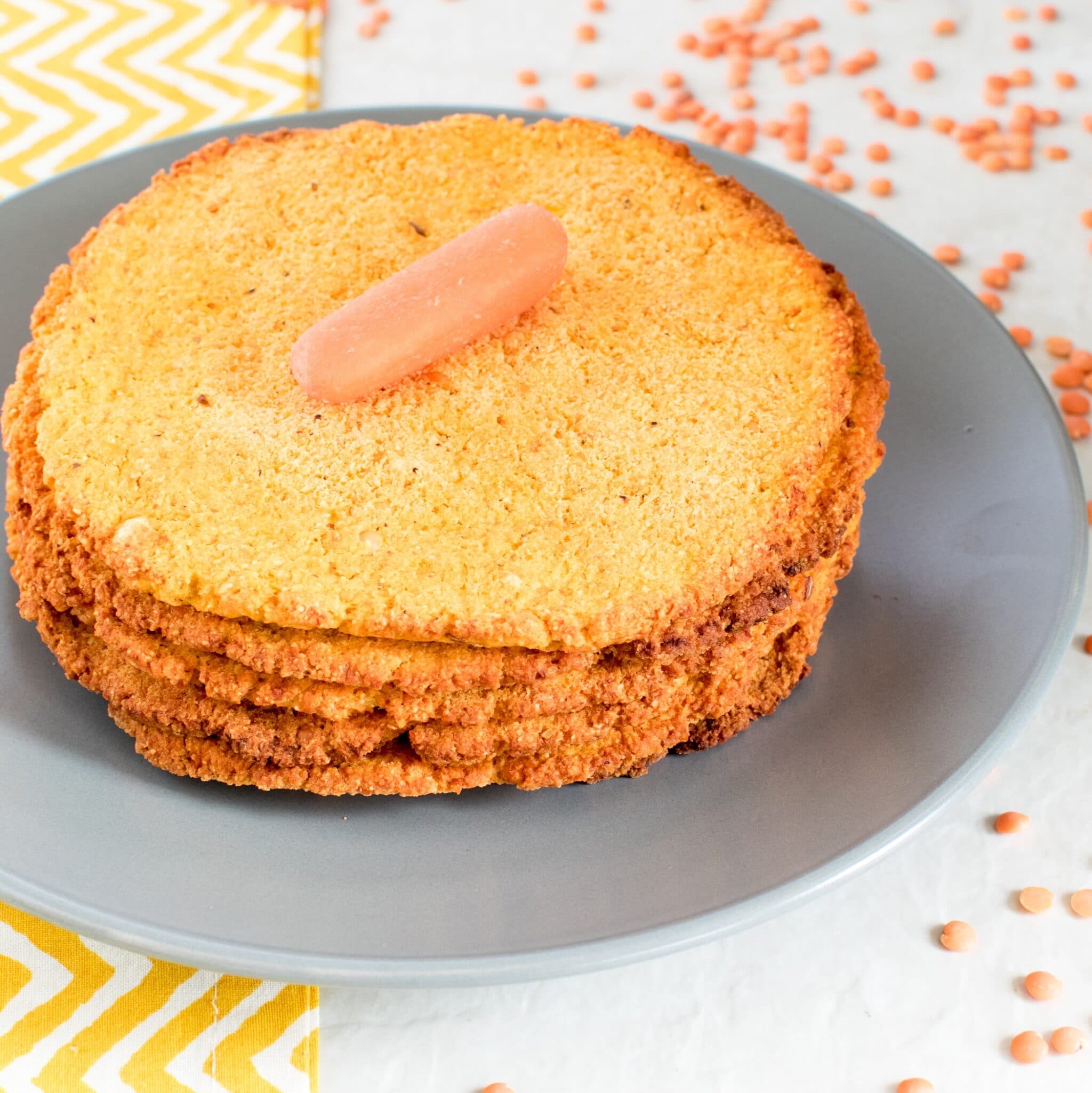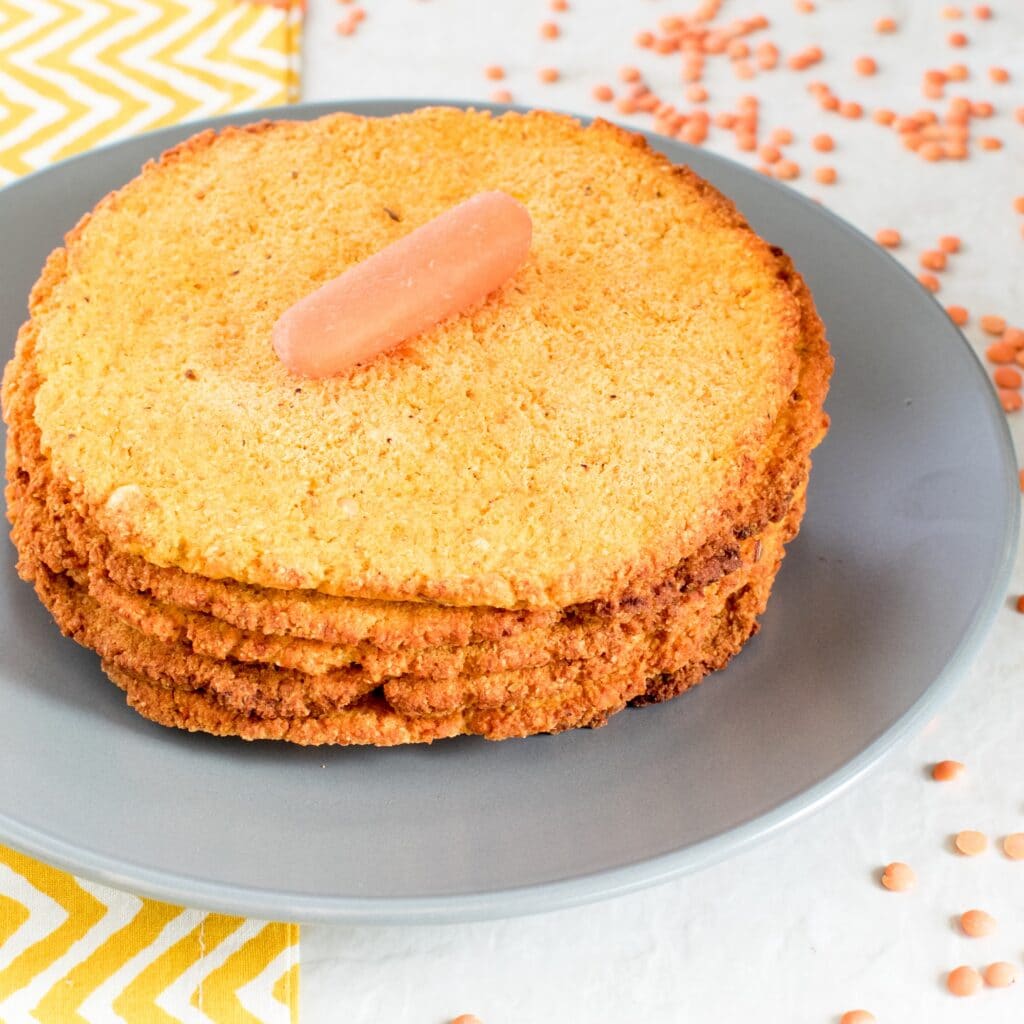 Did you make it?
If you get a chance to make this recipe then please leave your feedback in the comments below along with the ratings. In addition, you may tag @kiipfit on Instagram because we would love to see what you cooked.
You may explore more recipes via my cookbooks.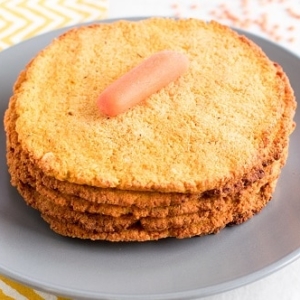 Print Recipe
Flourless Lentil Carrot Tortillas
These Flourless Lentil Carrot Tortillas are absolutely delightful and nutritious in every way. Its easy to make and yet deliciously satisfying.
Ingredients
1

cup

red lentils

(soaked and drained)

1

cup

baby carrots

1/2

cup

almond flour

1

tsp

cumin powder

1/4

tsp

cayenne pepper powder

1/4

tsp

nutmeg powder

1/2

tsp

salt
Instructions
Preheat oven at 400 degree Fahrenheit and prepare a cookie sheet with a liner and grease it well.

In a food processor combine lentils and carrots and grind smooth.

Spoon the batter in a mixing bowl and fold in rest of the ingredients.Mix the soft dough with your hands to mix all the ingredients properly.

Divide the dough in 8 equal parts. Take one part of the dough between your palms and make a ball out of it. Now place the ball on the prepared cookie sheet and with your palm press it evenly into a thin round shape. (Do not let it break). Spray a little cooking spray on the tortilla before placing them in the oven to retain its moisture. Repeat this process for the rest of the dough

Place the cookie sheet in the middle rack of the oven and bake for 27 minutes. Turn off the oven and let it stand in the oven for couple of minutes. Take out the cookie sheet and let it cool slightly.

Serve with your choice of filling or with any entree.
Notes
Measure the lentils before soaking.
Make sure to grease the cookie sheet very well to avoid sticking.
Nutrition
Calories:
93
kcal
|
Carbohydrates:
11
g
|
Protein:
5
g
|
Fat:
4
g
|
Saturated Fat:
1
g
|
Sodium:
160
mg
|
Potassium:
257
mg
|
Fiber:
8
g
|
Sugar:
1
g
|
Vitamin A:
2215
IU
|
Vitamin C:
1
mg
|
Calcium:
35
mg
|
Iron:
2
mg