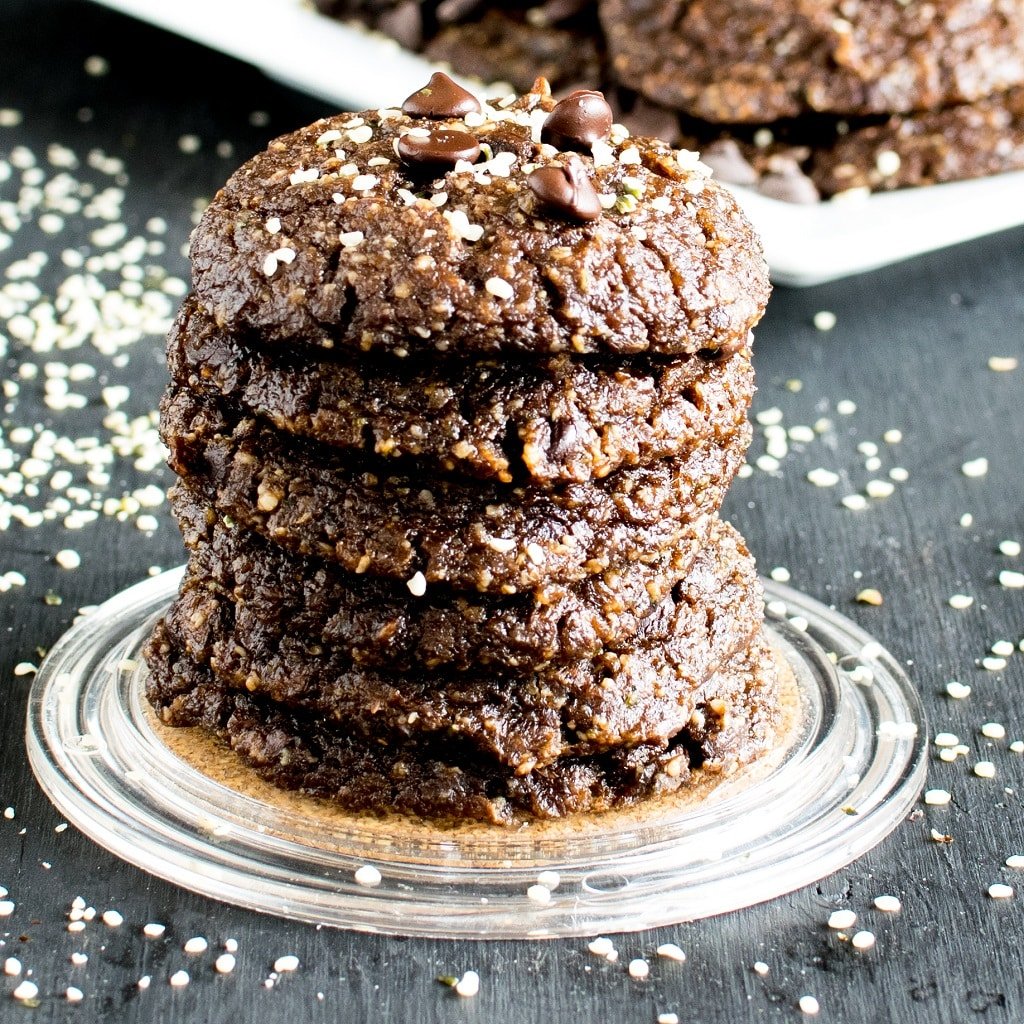 Chocolate Cauliflower Protein Cookies are absolutely flourless, nut free, oil free and one of the healthiest desserts you can ever imagine. The most important thing is that it's Yashvi approved 🙂 . It is chocolaty and so desirable that no one can ever find out the hidden veggie in it. It's high in protein and loaded with superfoods. These cookies are my little one's favorite.
I have been working on this recipe for a while now. It was definitely a task to practically implement my idea on the table. Cauliflower by nature releases quite a bit of water. So I had to work on the binding part quite diligently. I wanted to create these cookies nut free so that Yashvi happily takes them to school. Also, I wanted to make these flourless so as to keep the carbohydrate levels to the minimum. For sweetener, I definitely used 100% pure maple syrup. I insist on using pure food substances. However, making these cookies was fun and enjoyable. I especially enjoyed seeing Yashvi devouring these Chocolate Cauliflower Protein Cookies as an after school snack.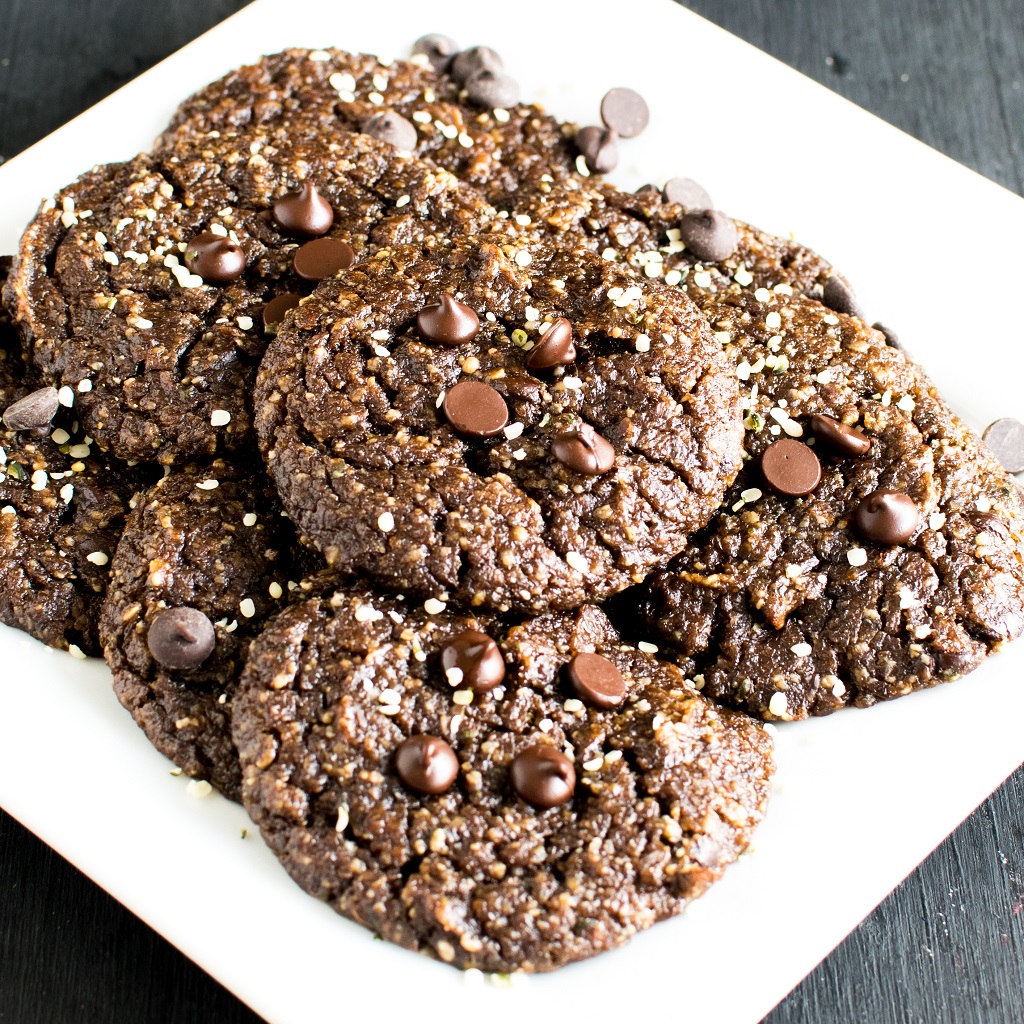 These cookies are low in calories and are soft, moist and melt in mouth dessert. Basically it is almost cake like cookies which you may enjoy with a fork as well. I cannot believe we have entered into the New Year 2018 and already so much is happening. This month I am focusing on high protein vegan recipes because as I had mentioned in my earlier post I changed my diet. It is working very well for me. I have a lot more stamina and within my calorie goals without even starving. These cookies however, have become my staple for snacks. You may enjoy them as breakfast cookies as well.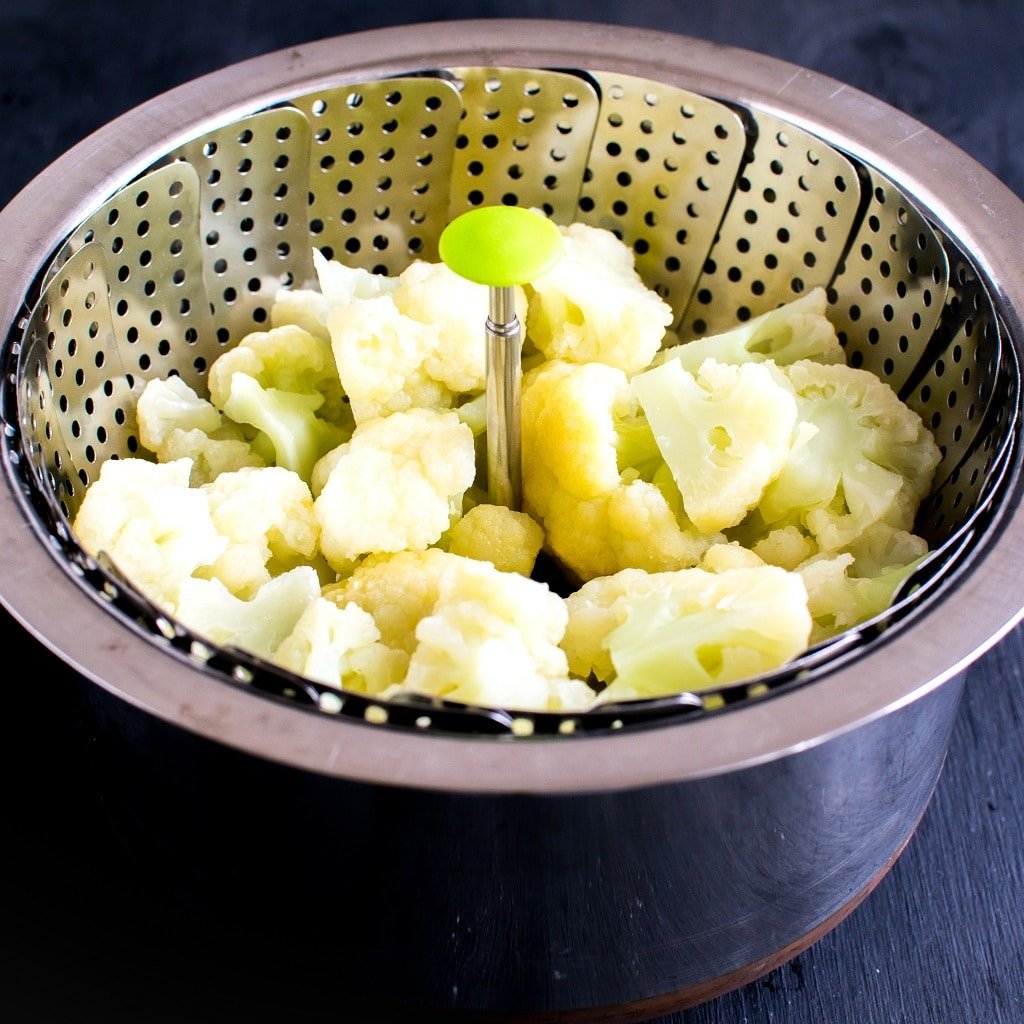 For this, I steamed cauliflower florets so as to do away with the raw taste of it. Also, it requires a little gentle handling post baking. Also, once you take the tray out you may smell a lot of cauliflower but that is normal. Don't worry about it. I guarantee you won't taste cauliflower at all. Otherwise it's amazingly delicious and super healthy. The melted chocolate chips along with unsweetened cocoa powder makes you feel as if you are eating a baked double chocolate dessert. The best part is that its guilt free and nutritious along with being protein and fiber rich.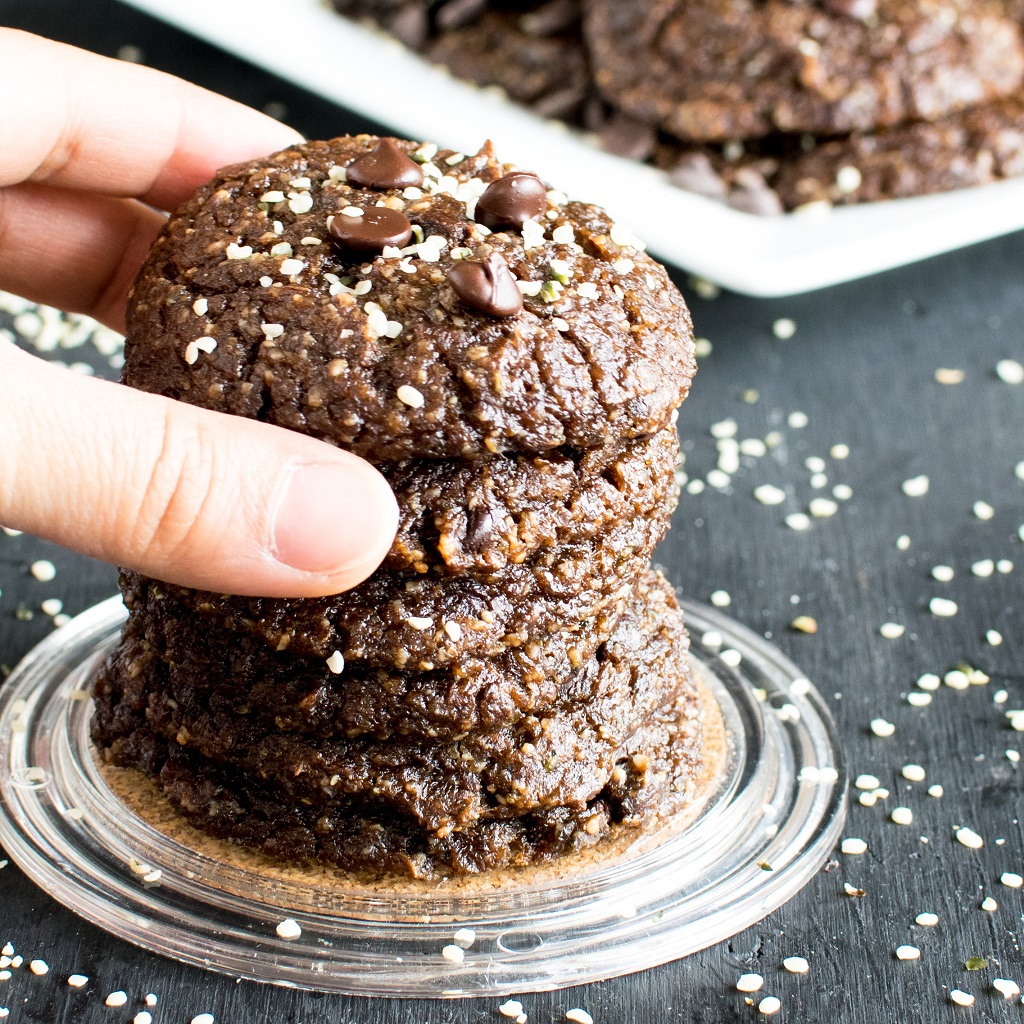 So, what are you waiting for? Get started….
And yes……
Do leave your feedback in the comments below. I would love to hear back from you all.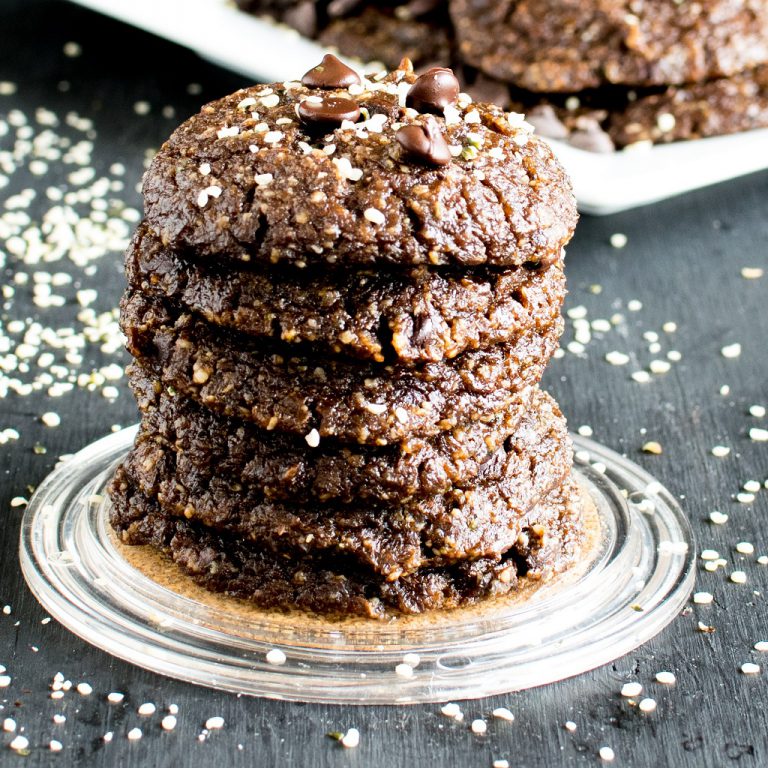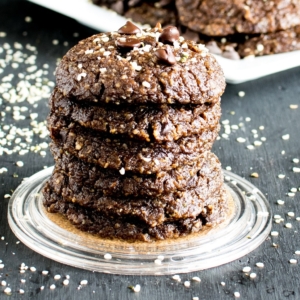 Print Recipe
Chocolate Cauliflower Protein Cookies
Chocolate Cauliflower Protein Cookies are absolutely flourless, nut free, oil free and one of the healthiest desserts you can ever imagine. Its soft, moist, chewy and almost cake like dessert.
Ingredients
2

cups

cauliflower florets

1/4

cup

whole ground flax meal

1/2

cup

hemp seeds

1

tbsp

unsweetened cocoa powder

1

tsp

baking powder

1/4

tsp

salt

1/2

cup

100% pure maple syrup

1/4

cup

vegan chocolate chips
Instructions
In your sauce pan boil water. Then, place cauliflower florets in your steamer basket and put it in the saucepan. Then, cover and let it steam for a few minutes or until cauliflower softens.

Thereafter, take out the steamer basket from the boiling water and let cauliflower florets cool down completely.

In the meanwhile preheat oven at 375 degree Fahrenheit and prepare a cookie sheet with a greased parchment paper.

Now, in your food processor combine all the ingredients including the steamed cauliflower.

Then, process it for few seconds until well combined. (Do not over grind the batter).

Lastly, fold in chocolate chips.

Now, with a cookie scoop place the cookies on the prepared cookie sheet with ¼ inch gap between each cookie.

Then, place the cookie sheet in the middle rack of the oven and let it bake for 35 minutes.

Take out the cookie sheet and let it cool completely. (The cooling may take about 20 minutes). If not cooled properly the cookies may crumble.

Lastly, with the help of a spatula ease out the cookies from the cookie sheet and place them on a plate or storage box. Just make sure to place the baked cookies separately so they don't stick together.
Notes
These cookies are soft cake like texture. Therefore, handle these cookies with spatula and enjoy with a spoon/fork. If picking up with hands, be gentler.
Make sure to completely cool down the cookies before easing them out from the cookie sheet.
When you bite on the cookies the inside may look slightly wet but that is normal. It won't taste raw and have delicious chocolatey flavor.
Feel free to store these cookies in the refrigerator in an air tight container for 2-3 days.
Nutrition
Calories:
92
kcal
|
Carbohydrates:
4
g
|
Protein:
5
g
|
Fat:
5
g
|
Saturated Fat:
1
g
|
Sodium:
58
mg
|
Potassium:
107
mg
|
Fiber:
1
g
|
Sugar:
2
g
|
Vitamin A:
45
IU
|
Vitamin C:
8.7
mg
|
Calcium:
42
mg
|
Iron:
1.7
mg